Guarding the Perimeter with Grant Singleton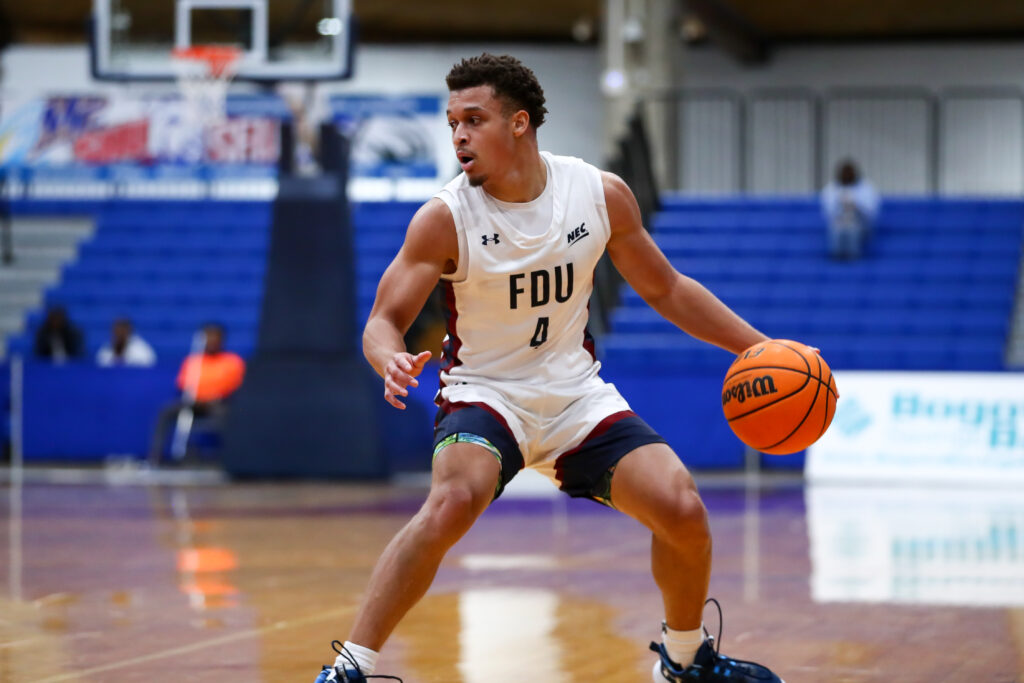 Graduate student and Knights men's basketball guard Grant Singleton is finishing his time as a Knight with a trip to the Big Dance. Singleton joined the Knights for the 2022-23 season following his longtime coach Tobin Anderson from St. Thomas Aquinas College, where he played for four years. Singleton took time to speak with FDUWhatsNew about his favorite parts of the game and his expectations for himself on the court.
I am from Sumter, South Carolina
My favorite part of a game is when our team scores, hearing the crowd cheer as loud as they can.
My expectation for myself on the court is to play as hard as I can for 40 minutes.
During a game, the energy of the sideline is electric, full of joy and excitement cheering on our teammates.
My dream location to play would be anywhere close to home so that my family and friends could watch in person.
The FDU Knights men's basketball team has punched their ticket to the Big Dance! Check out where you can watch the Knights as they make their seventh appearance in the tournament. Tournament information can be found here: FDU Knights Men's Basketball.