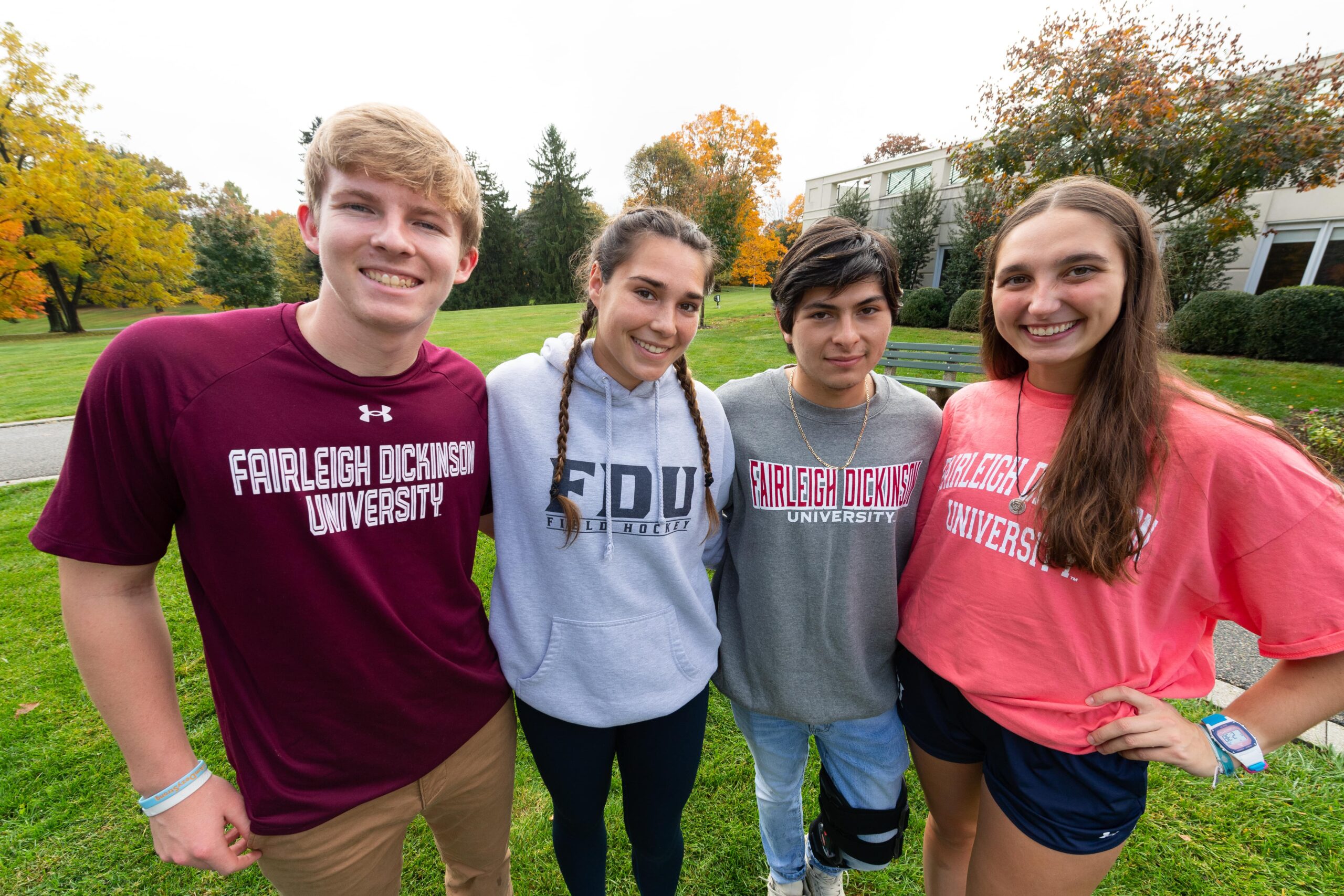 We are celebrating the start of the new semester. Here is some helpful information to help you soar this year. Have a great semester!
Welcome to the next chapter of your academic journey! As you step onto campus life at FDU, a world of opportunities and experiences awaits you. To ensure a seamless transition into university life, FDU has designed the ultimate guide: the New Student Checklist.
Whether you're a first-time freshman or a transfer student, there is a checklist tailored to meet your unique needs and ensure that you make the most of your time at FDU.
Click below to learn more:
myFDU Connect is your personal dashboard designed to connect you with all your FDU needs.
Simply log in using your FDU NetID to gain access to the following:
All University systems (including Self Service and WebCampus)
Easy access to University offices
Stay up-to-date with your favorite FDU sports teams
Create personalized web links and to-do lists, and so much more.
Explore and start personalizing your experience at myfduconnect.fdu.edu or by downloading the myFDU Connect app from the Apple App Store > or Google Play Store >
FDU's social media channels keep you in the know about events on campus.  Check out the links below:
Facebook| Instagram| X (formerly Twitter) | Threads| TikTok| LinkedIn| YouTube
Always tag @FDUWhatsNew on all social platforms!
The ID Card access system in the residence halls requires the use of your FDU ID Card. New Students will receive their FDU ID Card during the check-in process on their move-in day. Returning Students should bring their current FDU ID Card on their move-in day for activation after check-in. 
Visit the Public Safety office on your campus.
973.443.8888
201.692.2222
Learn how to navigate FDU's wide variety of dining options on campus with the resources below:
Check out the eateries and menus on your campus here:
Metropolitan Campus Campus Dish
Welcome to the residence halls at Fairleigh Dickinson University, your home away from home! Our residence halls are an exciting and vibrant part of campus life. Living on campus affords you the opportunity to become part of a close-knit community bonded through socializing, shared experiences, and FDU pride. Below please find housing information for your campus.
MyHousing Links:metro CAmPUS myhousing
To receive mail while living on campus, please use the below addresses:
Metropolitan Campus Address

FDU Student Name

Fairleigh Dickinson University

1000 River Rd

Teaneck NJ 07666
Florham Campus Address

FDU Student Name

Fairleigh Dickinson University

285 Madison Ave

Madison, NJ 07940
Mailroom Locations
The student mailroom is located on the lower level of the Student Union Building and the main mailroom is located at 1 Woodbridge Ave, Hackensack, NJ on the Metropolitan Campus. The main mailroom is located on the lower level of the Mansion/Hennessy Hall on the Florham Campus.
Mailroom Hours of Operation
Student Mailroom (Metro)
Monday, Wednesday, Friday

2 p.m. – 4 p.m. in the Student Mailroom
Main Mailroom (Metro and Florham)
Monday – Friday

9 a.m. – 5 p.m.
For information regarding a package, your mail, or status of a Change of Address Form:
Please contact the FDU Mailroom at (201) 692-2037 for Metropolitan Campus and (973) 443-8196 for Florham Campus.
Our campus libraries are home to rich collections, dedicated staff and skilled librarians to help you succeed with your studies. Click here to learn more about the Florham and Metropolitan libraries operating hours, services and events.