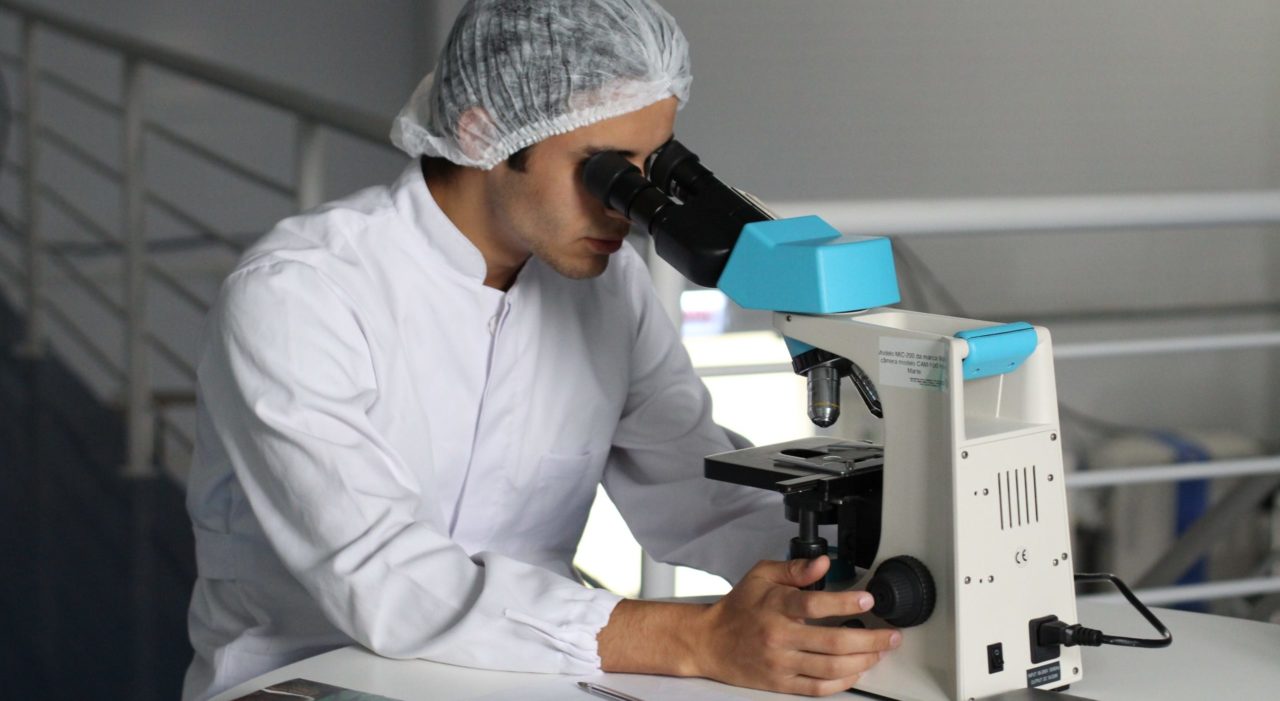 The Associate of Science (AS) in General Science is a 61-credit undergraduate degree offered in-person at both FDU's Metropolitan Campus in Teaneck and Florham Campus in Madison. It is designed for students, including adult learners, with no prior academic background in the sciences, providing them with a solid foundation in scientific education. In particular, the AS degree offers an innovative learning opportunity to students who have expressed an interest in pursuing studies in STEM at the associate degree level.
Program highlights
Offered at 50% less than standard FDU tuition, with additional aid available to eligible students from the Office of Veterans Services
A seamless pathway to progress into FDU's bachelor's degree program in the Natural Sciences (biology and chemistry)
Additionally provides a pathway to other educational opportunities in the sciences, technology or the medical sciences
Flexible course schedules held on weekday nights and Saturdays
Courses taught by experienced Petrocelli College faculty and faculty from FDU's School of Natural Sciences
Admissions Requirements
The AS is designed for those with few (up to 30) or no transfer credits and can eventually roll directly into the Bachelor of Arts Degree Completion Program.
Completed online application. There is no fee to apply
Proof of a high school diploma (official transcript) or GED
Official transcripts from all previously attended colleges or universities (if applicable)
No SAT or ACT scores required
Degree Requirements
Prerequisite skills in English and Mathematics are required. Revisions Approved November 2020
General Education Requirements (33 credits)
WRIT1002    Comp I: Rhetoric and Inquiry
WRIT1003    Comp II Research and Argument
PHIL1102  Intro to Philosophy
PSYC1201 General Psychology
COMM2099 Professional Communications
UNIV 1001 Transition to University Life
UNIV 1002 Preparation for Professional Life
UNIV 2001 Cross-Cultural Perspectives
UNIV 2002 Global Issues
MATH 1105 College Algebra
MATH 1107 Pre-Calculus
Free Elective (Humanities course suggested for students not required to take credit-bearing developmental courses)
Required STEM Courses (28 credits)
Program Learning Outcomes
A core element of the mission of Petrocelli College is to provide students with critical thinking skills and theoretical models and concepts central to an undergraduate program. The Associate of Science (AS) in General Science degree adheres to that mission while also focusing on more specific Learning Outcomes in the Quantitative and Scientific domains. The overarching emphasis is on ensuring that students who have never received a scientific education are provided a solid theoretical and laboratory foundation in Scientific and Quantitative disciplines.
Courses in the program have been designed to meet the following major learning outcomes:
Quantitative Literacy:

The ability to work with equations including evaluation and solving a formula for any of the variables.
The ability to solve equations using various algebraic and trigonometric techniques.

Scientific Literacy:

The ability to understand the fundamental scientific concepts in Biology and Chemistry.
The ability to apply these basic concepts to advanced courses in Biology and Chemistry, as students progress in their education.
The ability to apply basic scientific concepts in a laboratory setting

 Scientific Analysis:

The ability to formulate basic scientific hypotheses
The ability to test a hypothesis in a theoretical and laboratory setting
The ability to explain the results of the tests conducted using a lab report and all necessary data and diagrams.

 Information Research Skills:

The ability to clearly understand the information research requirements of a research problem or project.
Demonstrate the ability to conduct research in which the student can efficiently locate, accurately evaluate, effectively use, and clearly communicate information in various formats.
The ability to correctly attribute and reference materials discovered during the Research process.

Critical Thinking Skills:

Demonstrate the ability to examine critically, information discovered through research, both in the laboratory and through the evaluation of pertinent scientific data and literature.
Demonstrate the ability to clearly articulate the findings of such an evaluation in writing and using necessary data representations.

Quantitative Analysis:

Demonstrate the ability to use mathematical tools and methods to understand and explain events and situations, using researched data or data recorded during laboratory experiments.
The ability to clearly articulate the results of calculations in writing and using appropriate data representations.
AS For High School Graduates
FDU is New Jersey's only private university to offer a comprehensive, full-time associate degree program for recent high school graduates. The AS degree is offered at 50% less than standard FDU tuition.
Leading to the Associate of Science (AS) degree, this full-time program of study offers the personal support and attention of a smaller college environment.
As an AS student, you can take full advantage of University resources and activities — academic, social, cultural and recreational — that are available to FDU undergraduates.
Upon successful completion of the program,you can transfer seamlessly into many of the nearly 100 undergraduate majors and concentrations offered at the University's Metropolitan Campus (Teaneck, NJ) or Florham Campus (Madison, NJ).
As a graduate of the program, you'll automatically receive an annually renewable $4,000 Alumni Award to continue your studies at FDU.
Contact Information
Dr. Francisco Parra, Asst. Director, In-Person Undergraduate Programs