Business Administration BBA (Vancouver)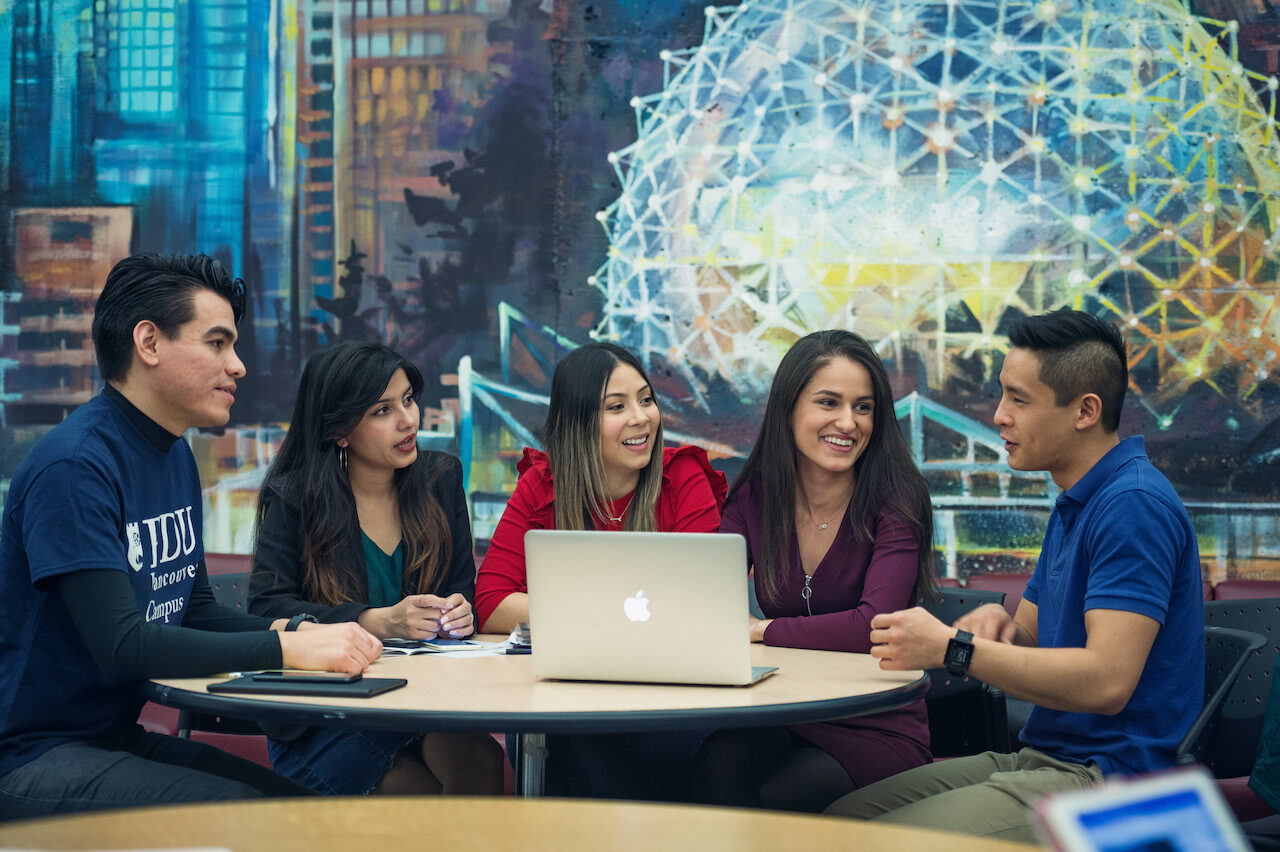 The Bachelor of Business Administration is a 120-credit program offered by FDU's Silberman College of Business. The degree will prepare you to become a leader in business and management — someone who will bring ethical perspectives to any professional environment.
Driven by the needs of global industry, our programming emphasizes professional development and enables our students to maximize their success while in school and long after they graduate. Employers increasingly seek students with a global mindset, who are entrepreneurial in their thinking and actions, and possess strong communication and analytical skills. Just ask those who have come before you and become prominent executives in the world of business.
Your business degree coursework will give you firsthand experience with the business community, providing you with proven methods in financial and strategic analysis, general business planning and implementation.
Program Highlights
The FDU community recognizes that the world of business and the landscape of business education is rapidly being transformed by new technologies and a global pandemic, leading to increased competition, complexity, and change. Our BBA program in Vancouver prepares you for the challenges of cross-border and cross-cultural business, for applying rapidly evolving technologies, for managing scarce resources, and for embracing the societal and environmental responsibilities that increasingly shape our world.
Silberman College at Fairleigh Dickinson University is a signatory to the United Nations Principles of Responsible Management Education (PRME) initiative and strives to foster and nurture positive community impact through the content and pedagogy of our educational programs. Additionally, Silberman College is the only business school in British Columbia to earn a Level 4 Positive Impact Rating for Business Schools, which demonstrates that the College works with students to prepare them as global change makers and equips them with the required competences to have a positive impact on society and the world.
AACSB Accredited Program
Our Bachelor of Business Administration program is accredited by AACSB International – The Association to Advance Collegiate Schools of Business. This "seal of approval" is the hallmark of excellence in management education and represents the highest standard of achievement for business schools worldwide. The Silberman College of Business at Fairleigh Dickinson University is one of only four AACSB accredited institutions in British Columbia.
International Business Concentration
The International Business concentration prepares students to understand and effectively participate in the management of business firms operating in a multinational environment. Courses examine in-depth theories and applied concepts relevant to conducting business in a competitive global arena.
Students may also elect to take a second concentration in Information Technology (MIS). Please consult with a local academic advisor for more details.
Minor in Digital Marketing
A Bachelor's degree in Business Administration, with an International Business concentration and a minor in Digital Marketing from the Silberman College of Business will prepare students for a career in this dynamic field and will equip you with the knowledge and skills to plan, design and manage a well-integrated marketing strategy This minor focuses on expanding traditional marketing theories and practices to the digital space by analyzing online consumer behavior and designing advertising and promotional strategies through digital and social media, and includes an internship with a local business active in the digital arena.
Minor in Financial Planning & Wealth Management
The 15-credit financial planning and wealth management minor provides an understanding of financial analysis, financial management, and financial systems. Required electives take students on a deeper dive into financial management, including courses in portfolio management and value creation. Recognized by the CFA Institute, which certifies financial professionals, this designation ensures that students receive the highest quality business education, are proficient in the essential areas of study for finance professionals, ethically centered, and prepared for the best jobs in the field.
Minor in Event & Convention Management
This Minor will help students understand the scope of the event and convention industry, the specific skills and knowledge needed to be successful in this segment and learn how it interacts and affects tourism, hospitality, and business. This five-course minor incorporates courses from both the Silberman College of Business and Hospitality & Tourism Management to provide students with the skills they need to become a successful event professional.  
Accelerated 4 + 1 Combined Degrees
Students can earn both an undergraduate and graduate degree in just five years. This program offers a pathway for motivated and high performing students to earn a bachelor's and a master's degree in one year less than it would traditionally take. The master's part of the degree is currently completed at our New Jersey campus in the USA.
For more information visit: MBA Core Curriculum
Internship Opportunities
During their last year of study, students have the opportunity to enroll in an internship either for credit or not for credit, within the fields of finance, management, or marketing. This has many benefits as it allows students  to gain valuable work experience, develop and build upon skills, get a foot in the door at a company, etc.
Study Abroad Opportunities and Global Business Experience
Students can travel, meet other people, and learn about other cultures while studying and earning credits towards their degree. Numerous destinations are available including FDU Wroxton (UK), FDU New Jersey (USA), SKKU (Korea), IESEG (France), Zeppelin University (Germany ), University of Monaco, Chengdu (China), and many more.
Career Prospects
Our alumni work in a variety of industries across the country, most notably: A&W, RBC, Scotiabank, Deloitte, KPMG. Surgmed, Partap Forest Products, C.H. Robinson, Intact, Urban Bella, Redgate Software, Century 21, East-West Education Services, Canucks Sports & Entertainment (CSE).
BBA Graduation Requirements
NOTE:  The requirements below are detailed on the Silberman College of Business's webpage. Any student with specific questions should contact the advisor on their home campus.
Curriculum (120 credits)
Business Foundational Courses General Education
Business Foundational Courses Business Core
Restricted Business Core
Major Required Courses (International Business)
Major Elective Courses (2 courses)