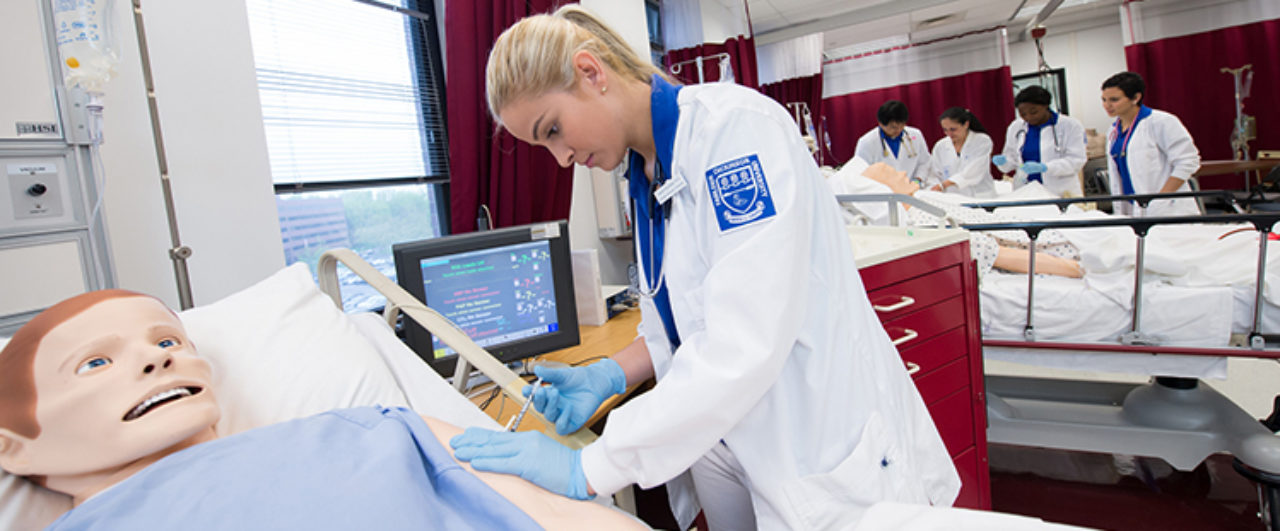 Admission Requirements
Upon completion of an Associate Degree in Nursing and passing the NCLEX-RN, Fairleigh Dickinson University (FDU) will award a minimum of eighty-four (84) credits toward a Bachelor of Science in Nursing (BSN) degree. These credits will satisfy the lower division requirements of Fairleigh Dickinson University's BSN degree. The remaining courses needed to complete the degree requirements outlined below.
Degree Plan
University Requirements (6 credits)
Major Requirements(36 credits)
NURS3208 Healthcare Economics
NURS3209 Bioethics
NURS3371 The Professional Nurse in the 21st Century
NURS4420 Health Care Management
NURS4430 Critique and Utilization of Nursing Research
NURS6600 Introduction to Advanced Nursing Practice:Philosophy & Theories
NURS7702 Advanced Pathophysiology
NURS____ Elective
NURS____ Elective
A total of 42 credits.
Contact Information
Dr. Sylvia Colon Cabassa (Director, Entry Level Nursing Program)
scabassa@fdu.edu
(201) 692-2880
---
Prerequisite: RN
Start Date: Fall, Spring, Summer
Remote Class Options? Fully online; mostly asynchronous
Direct Care Clinical Hours? no
Typical Credits: 42
Pace: Part time
Cost per Credit: $967 before  aid/scholarships