RN to BSN Nursing (with Associate Degree)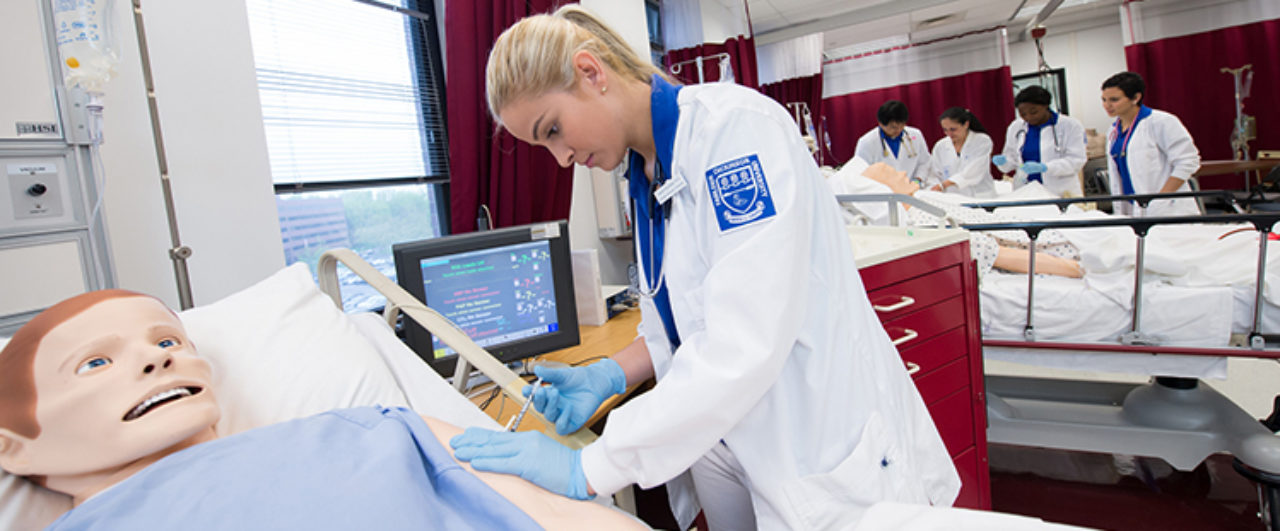 Available in Classroom or Online
This program is available fully online, providing an opportunity for those whose schedule and/or distance from FDU campuses would otherwise limit their options. Use the AVAILABLE ONLINE button to request information specifically about pursuing the RN to BSN online program.
Admission Requirements
Upon the completion of a Associate Degree and passing the NCLEX-RN, Fairleigh Dickinson University will award a minimum of sixty-six (66) credits toward the Bachelor of Science in Nursing (BSN) degree. These credits will satisfy the lower division requirements of Fairleigh Dickinson University's BSN degree. The remaining courses needed to complete the degree requirement are listed below.
Degree Plan
General Education Requirements(18 credits)
College Requirements (12 Credits)
University Requirements (6 Credits)
Major Requirements(36 credits)
NURS2550 Comprehensive Health Assessment
NURS2551 Lab: Comprehensive Health Assessment
NURS3208 Healthcare Economics
NURS3209 Bioethics
NURS3371 Prof Nurse in the 21st Cent
NURS4410 Community Health Nursing
NURS4420 Health Care Management
NURS4430 Critique and Utilization of Nursing Research
NURS6600 Introduction to Advanced Nursing Practice:Philosophy & Theories
NURS7702 Advanced Pathophysiology
NURS____ Elective
NURS____ Elective
A minimum of 120 credits is required for graduation.