Nursing RN to BSN (without Associate Degree)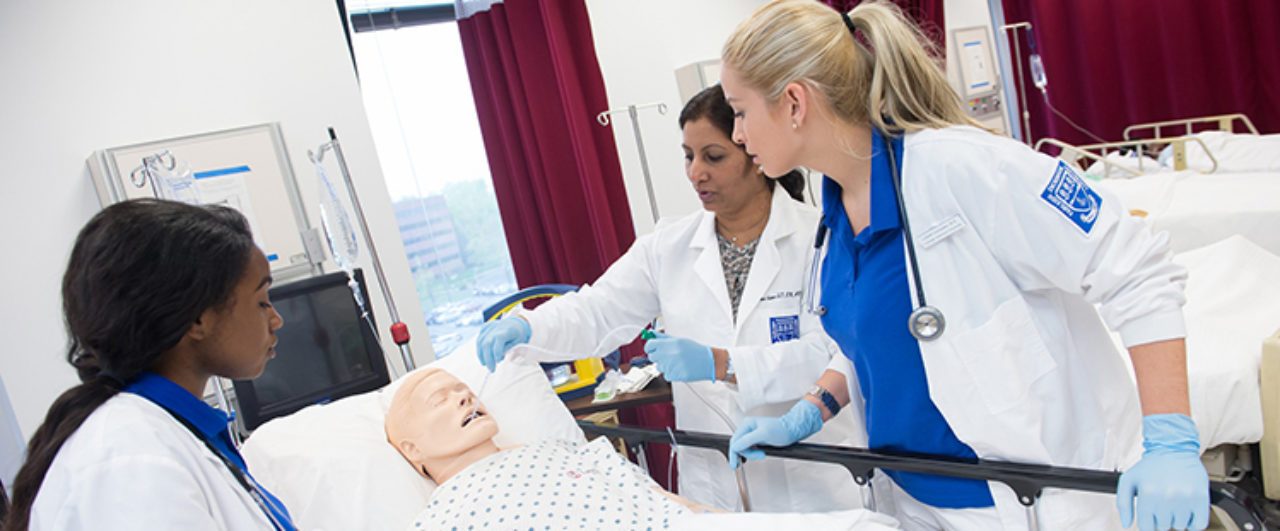 Admission Requirements
Upon completion of a diploma in nursing and passing the NCLEX-RN, Fairleigh Dickinson University will award a minimum of thirty (30) credits toward a Bachelor of Science in Nursing (BSN) degree. These credits will satisfy the lower division requirements of Fairleigh Dickinson University's BSN degree. The remaining courses needed to complete the degree requirements outlined below.
Degree Plan
College Requirements (32 credits)
ART____       Art Elective
CSCI1105      Computers and Software
WRIT1002     Composition I: Rhetoric and Inquiry
WRIT1003     Composition II: Research and Argument
ENGL1003     Intro to Academic Writing
HIST____      History Elective
PHED____     Physical Education
PHED____     Physical Education
PSYC1201     General Psychology
PSYC2201     Psychological Statistics
SOCI1201     Intro to Sociology
SPCH1155     Public Speaking
Sciences (16 credits)
University Requirements (6 credits)
Major Requirements (36 credits)
NURS2007     Pharmacotherapeutics
NURS3208     Healthcare Economics
NURS3209     Bioethics
NURS3371    The Professional Nurse in the 21st Century
NURS4420     Health Care Management
NURS4430     Critique and Utilization of Nursing Research
NURS6600 Introduction to Advanced Nursing Practice:Philosophy and Theories
NURS7702 Advanced Pathophysiology
NURS____ Elective
A total of 90 credits.
For additional information, please contact:
Henry P. Becton School of Nursing and Allied Health
Dr. Sylvia Colon Cabassa
201-692-2880 Voice
201-692-2388 Fax