President's Welcome
I am deeply honored and feel very privileged to be the eighth president of Fairleigh Dickinson University. I have been fortunate to have spent nearly 30 years of my professional career at this extraordinary university. I have served as a faculty member, Department Chair, School Director, Campus Provost, Vice Provost, University Provost and Senior Vice President for Academic Affairs, and now President. And each step of the way, I have been impressed by the commitment, determination, and solidarity of this incredibly talented and diverse community, and I have learned that the greatest success comes when we work together across disciplines, across departments, across campuses, and even across borders.
This spirit of collaboration is indeed our greatest strength, and as President I am committed most of all to building more bridges and fostering more partnerships that will help us reach even greater heights.
An international university with campuses in three countries, Fairleigh Dickinson University inspires students to engage their world, transform their lives, and become leaders in the global marketplace. Our world-class faculty offer courses incorporating current and real world concerns and lessons that last a lifetime. Our staff support classroom instruction with services that are second to none. And our more than 120,000 alumni have paved the way, with many graduating to leadership positions across the globe.
Our University was founded in 1942 by an educational pioneer named Dr. Peter Sammartino, and through the decades we have become well known for innovation, entrepreneurship, a commitment to global education, and developing world citizens. Our legacy is incredible, but our future promise is even greater. I am devoted to turning that promise into reality and I am optimistic that we will continue to transform the lives of our students and prepare graduates to change their world.
Welcome to Fairleigh Dickinson University. I look forward to seeing you on one of our campuses!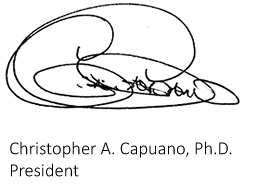 Contact Information
Metropolitan Campus | 1000 River Road | H-DH1-03 | Teaneck, NJ 07666-1914 | 201-692-7100 Voice | 201-692-7099 Fax
Florham Campus | 285 Madison Avenue | M-MS1-04 | Madison, NJ 07940-1006 | 973-443-8558 Voice | 973-443-8985 Fax