President's Welcome
I am deeply honored and feel very privileged to be the eighth president of Fairleigh Dickinson University. I have been fortunate to have spent nearly 30 years of my professional career at this extraordinary university. I have served as a faculty member, Department Chair, School Director, Campus Provost, Vice Provost, University Provost and Senior Vice President for Academic Affairs, and now President. And each step of the way, I have been impressed by the commitment, determination, and solidarity of this incredibly talented and diverse community, and I have learned that the greatest success comes when we work together across disciplines, across departments, across campuses, and even across borders.
This spirit of collaboration is indeed our greatest strength, and as President I am committed most of all to building more bridges and fostering more partnerships that will help us reach even greater heights.
An international university with campuses in three countries, Fairleigh Dickinson University inspires students to engage their world, transform their lives, and become leaders in the global marketplace. Our world-class faculty offer courses incorporating current and real world concerns and lessons that last a lifetime. Our staff support classroom instruction with services that are second to none. And our more than 120,000 alumni have paved the way, with many graduating to leadership positions across the globe.
Our University was founded in 1942 by an educational pioneer named Dr. Peter Sammartino, and through the decades we have become well known for innovation, entrepreneurship, a commitment to global education, and developing world citizens. Our legacy is incredible, but our future promise is even greater. I am devoted to turning that promise into reality and I am optimistic that we will continue to transform the lives of our students and prepare graduates to change their world.
Welcome to Fairleigh Dickinson University. I look forward to seeing you on one of our campuses!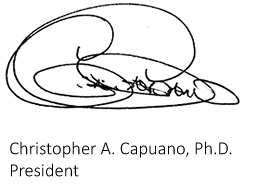 Strategic Plan 2015-2020

Moving Forward – The Purpose of the Strategic Plan
Fairleigh Dickinson University has transformed the lives of countless students through the years, and now we are turning our attention to transforming the University. As you know, the world is quickly changing, and higher education is not immune — to the extent that the rapidity of change is actually causing some to question the sustainability of the existing higher education business model. Nevertheless, I am confident in the University's capacity to navigate a shifting economic, political, cultural and educational environment, while continuing to grow and prosper.
The University's five-year strategic plan is our road map for continued growth and advancing the University's position as one of the New York metropolitan area's finest universities. But maintaining our focus amidst significant change will require agility, keen resource management, and improved operational efficiency.
Fairleigh Dickinson recently celebrated its 75th anniversary. The University has evolved significantly since its founding in the midst of World War II with a class of just 60 full-time students. But as impressive as its growth has been, there is still much more to achieve. We need to invest wisely in our future and attract new resources, while also increasing enrollment and revenue. We must better define and differentiate each of our New Jersey campuses, focusing more strategically on programs and services, while eliminating redundancy wherever possible. Given the many challenges higher education is facing, the decisions we make in the near term will be critically important to our future, and will likely determine whether we succeed.
Many universities are facing challenges and having change thrust upon them, and their futures are uncertain. However, we are not, and will not be, among those schools. We have enjoyed an impressive record of both fiscal responsibility and academic progress for decades. And now we need to be more strategic in utilizing our resources. In addition, we need to continue developing innovative programs to inspire students, and invest wisely in our future. While this won't be easy, working together we will reach our goals.
Contact Information
Metropolitan Campus
1000 River Road
H-DH1-03
Teaneck, NJ 07666-1914
201-692-7100 Voice
201-692-7099 Fax
Florham Campus
285 Madison Avenue
M-MS1-04
Madison, NJ 07940-1006
973-443-8558 Voice
973-443-8985 Fax