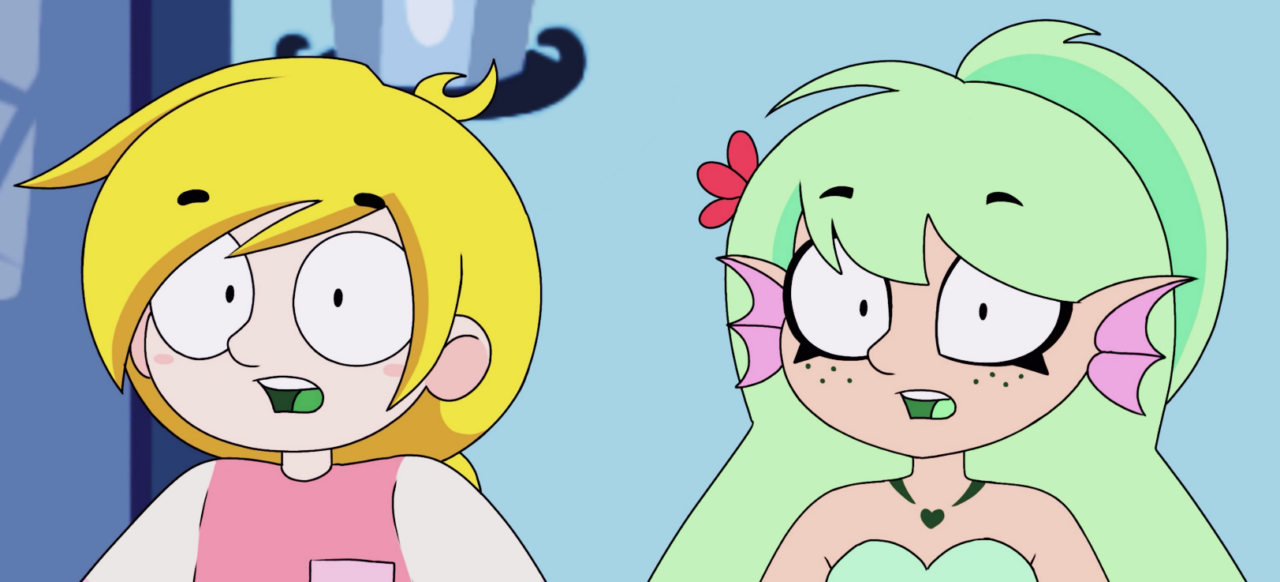 Our faculty are employed in the animation and/or gaming industry and teach courses in their areas of expertise. Our instructors work for animation companies, entertainment industries, game development houses, architectural firms, military bases, motion graphics industries, as well as some of them run their own media companies that hire other animators and artists. Immersed in the real world, we bring the most up-to-date skills and diverse techniques into our classrooms. Since the industry changes at such a rapid pace, the importance of teaching the most recent animation and gaming industry techniques is the central focus of our curriculum. Our main objective is to prepare our students to go from the classroom directly into a variety of industries as seamlessly as possible.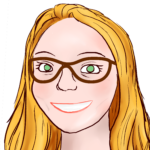 Robin Barkley
Director of the Animation and Video Game Animation Programs
Animator, Web Designer/Developer, Graphic Designer
Faculty Profile, Samples
Robin Barkley brings an outstanding portfolio of experience in several disciplines within the digital arts industry and has been creating animations, interactive games and apps, websites, and print materials for a host of commercial, corporate, and agency clients since 1989. She has won multiple national and international awards as well as wide recognition in the national industry for her skills. Her work has been highlighted in SIGGRAPH's Electronic Theater, E3, and the Consumer Electronics Show.
Software: 3DS MAX, After Effects, Flash, Dreamweaver, Photoshop, Illustrator, WordPress
Languages: HTML, PHP, CSS, JavaScript, AS, Perl, CGI, Lingo
Fatima Abboud
Illustrator, Animator, and 3D Artist
PORTFOLIO
Fatima Abboud is a well-rounded artist practiced in many disciplines from Animation to 3Dasset building. Though she has a wide variety of experience throughout several mediums of art, her favorite is illustrating. She has a passion for teaching students the fundamentals of art and brings technical and creative mastery to the classroom.

Software: Photoshop, 3Ds Max, ZBrush, Substance Painter

Rudy Agresta
Full-Service 2D Animator, Designer, Pianist/Composer, Fine Artist
WEBSITE
Rudy Agresta has been a professional artist/musician for well over 30 years. His passion for animation landed him freelance work in NYC where he did character/show concept design and animated many TV commercials. Rudy enjoys animating the old-fashioned way, with pencil and paper, and has incorporated hand-drawn techniques within the digital realm to produce studio-quality animation. Rudy devotes his time to producing animation and music for a number of clients as well as giving private piano, arranging, and music composition instruction.
Software: Flash, After Effects, Photoshop, Premiere Pro, DigiCel, Finale
Traditional Media: Pencil & Paper, Oils, Acrylic, Water Color, Gouche, Mixed Media
Mandi Anido
2D Animator, Background/Asset Artist, Designer, Writer
PORTFOLIO
Mandi Anido is a professional 2D artist and animator who is also experienced in graphic design and writing. Her past work has included projects using frame by frame animation and character rigs. As well as teaching 2D animation, she is also working part-time on a video game for a small indie studio and does occasional 3D design in her spare time. She has a passion for character design, storytelling, and teaching, especially in the animation field.
Software: Adobe Animate, Photoshop, Illustrator, Final Draft, Zbrush

Qais Bachir
Animator
PORTFOLIO
After spending four years in the military, Qais Bachir returned to college to earn his MFA degree in 3D character animation. He now applies his animation skills and professional work ethic to his courses. He teaches 3D animation skills to help students expand their abilities in the digital arts in order to prepare them to become future professional animators. His most recent work included creating 3D models and textures for a game that helps children who have communication difficulties to be able to better express themselves.
Software: Maya, 3DS MAX, ZBrush, Mudbox, After Effects, Photoshop, Premier Pro, Substance Painter, Clip Studio Paint

Max Becker
Animator, Game Designer, Web Designer/Developer
Professor Becker is the never-tiring co-founder of Blindhack Software. Starting his programming career at the age of 12, he has since developed an impressive range of skills including film editing, animation, graphic design, and web development. Whether he is the connecting force amongst a team of artists and programmers, vigorously marketing around the clock for a release, or locked in a dark room working for hours on end, he possesses an insane desire for continual perfection in his work.
Software: Unity, Unreal, 3DS MAX, After Effects, Flash, Dreamweaver, Photoshop, Illustrator, WordPress
Languages: HTML, PHP, CSS, JavaScript, AS

Vincent Disibio
2D & 3D Designer, Animator, Creative Thinker
WEBSITE
Vincent Disibio is a multi-talented artist with experience in a myriad of creative fields, such as 3D modeling and animation, 2D design, motion graphics, writing, photography, and film-making. Currently, he works as both a 2D & 3D designer creating print advertisements, storefront signage and other marketing materials for local businesses as well as larger corporations such as Dunkin' Donuts, White Castle & Planet Fitness. Driven by his relentless desire to know more, he is constantly teaching himself new techniques, tools and software to add to his creative arsenal.
Software: 3DS Max, ZBrush, Photoshop, Illustrator, After Effects, Corel Draw, Sketch-Up, Flash, InDesign, Premiere Pro

Vaniah Howell
3D Game Artist, Graphic Designer, Video Editor
PORTFOLIO
Vaniah Howell is a passionate and creative 3D artist who possesses an MFA degree in Animation with a concentration in Video Games. She is experienced in 3D modeling, graphic design, video editing and game creation. When working on projects or in a team situation, Vaniah is a creative multi-tasker with a high attention to detail.
Software: 3DS MAX, Maya, ZBrush, Unity, Unreal, After Effects, Photoshop, Illustrator, InDesign, Media Encoder, Premier Pro, Substance Painter, Canva
Languages: HTML

Frank Ippolito
2D and 3D Animator, Illustrator, Musician, Fine Artist
PORTFOLIO WEBSITE
Frank Ippolito is a multi-disciplinary artist who brings 30 years of professional experience into the computer lab. Moving between myriad traditional and digital media, Frank was among the earliest adopters of digital technology in the arts. He introduced Digital Illustration into FDU's art curriculum in 1998 and After Effects for Motion Graphics two years later. Stepping into the digital realm, he never looked back. Frank's digital artwork can be found in exhibit halls of the American Museum of Natural History and The National Zoo. Digital illustration clients include Scientific America and The New York Times. His motion graphics and visual effects work appear in music videos, indie films, and performance art installations. Frank continues to seek new and exciting interdisciplinary avenues to explore in the arts.
Software: 3D Studio Max, After Effects, Photoshop, Realflow

Alan Roth
Screenwriter
Alan Roth graduated from FDU with degrees in History and English Literature, then attended graduate school at Emerson College in Boston. He began his professional career at Time Magazine in the editorial department and is now the managing partner at Chase Wilson, a media producer with offices in New York and LA. As a screenwriter, he consults with studios and producers on their works in progress and is a fellow of the Academy of Motion Picture Arts and Sciences. Current productions based on his original screenplays (The Book of Leah starring Armand Assante) and Jersey City Story (produced by Michael Strahan) are due for the 2021 release.

Khasan Sakhobiyen
Animator
PORTFOLIO
Khasan Sakhobiyen is a professional 3D artist and animator. He possesses a strong understanding of anatomy with the ability to create high-quality hard surface 3D models with detailed textures. His skills run the gamut all the way through the rigging, cloth simulation, hair and fur creation, and character animation phases of a project.
Software: Maya, 3DS MAX, Blender, ZBrush, Gimp, 3D Coat, Marvelous Designer, Unity, Unreal, After Effects, Photoshop, Marmoset Toolbag, Substance Painter
Zachary Sherrer
Zachary Sherrer is a creative mind, always working on something. Be it a game concept, an art idea, or a writing project. Having creative writing experience, alongside independent development of tabletop games; Zachary is constantly active in his works. He is always encouraging critical thinking in any field of study…
 Knowledge can lead to Art & Art can inspire new ideas!
Software: 3Ds Max, ZBrush, After Effects, Photoshop, Illustrator, Game Designer, Writer, 3D Artist
Please Add Zachary Sherrer Here

John Vielee
Character Animator, Artist
WEBSITE
John Vielee is a 3D animator who has worked in TV, commercials, games, and film on projects ranging from the Geico Gecko to the movie Salt. Previous to his current job as a character
animator at Lost Boys Interactive, he was the Lead Animator for the U.S. military working with the Gaming Interactive Technologies and Multimedia division. He holds a Masters's Degree in Digital Imaging.
Software: Maya

Jon Young
3D Generalist
WEBSITE
Jon Young is a professional 3D artist who has worked in studio and freelance settings bringing his expertise to a variety of industries including the medical device marketing industry, indie and established game studios, virtual reality technology entrepreneurs, and other software developers. Currently, he works remotely as a full-time Senior 3D Artist for Warner Brothers Games in Burbank, CA. His curiosity leads him to other interests that tie creativity and technology together as well, such as 3D printing, photogrammetry, visual effects, and editing for short films.
Software: 3ds Max, Maya, Motionbuilder, Photoshop, Quixel Suite, After Effects, ZBrush