WHO?
Students holding undergraduate degrees from an accredited four-year institution in the U.S. or abroad may apply.
WHEN?
Deadlines For Admission: The program admits students year-round, and once you apply, you should receive a decision within 4 to 6 weeks.
Apply by June 15 for the summer residency/fall semester and by November 15 for the winter residency/spring semester. Faculty will review applicants for scholarships based on the strength of their application materials.
---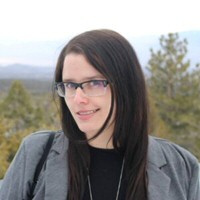 "So much of what I love about my daily life has been made possible by my Poetry and  Literary Translation studies with FDU. From teaching college composition and literature to editing anthologies and other publications, from connecting with like-minded literary artists to having a better understanding of the world around me, my current life, which feels like my life, was sparked by my time with the program. "
Heather Lang, MFA, Poetry and Literary Translation 2017
---
HOW?
The Application Process:
GENERAL NOTES
If you are considering financial aid, complete a FAFSA online as soon as possible. You do not have to accept any funds if you don't attend.
If you are an FDU undergraduate applying for the BA/MFA in Creative Writing Program, please contact the MFA office at writingmfa@fdu.edu. Your application process is internal..
All applications require a personal statement and a writing sample. They should be uploaded when completing the online application. We do not evaluate applicants until their writing sample, personal statement, and official transcripts have been received.
Students are required to begin the program with a residency. The fall semester begins with the summer residency and the spring semester begins with the winter residency.
CHECKLIST
Have your college or university send your official undergraduate transcript directly to the graduate admissions office on the Florham Campus. They can be sent electronically or by mail.

Fairleigh Dickinson University
Graduate Admissions
285 Madison Ave, M-RI0-01
Madison, NJ 07940
973-443-8905
973-443-8088 fax
Email: grad@fdu.edu

We only need the college transcript where you completed your BA or BS degree. (If you transferred a lot, this will save you time and money.)

Complete the Online Application.

When completing the application please note:

GRE Scores are not required.
Indicate your genre on the application: Fiction, Poetry, Nonfiction, YA, or Translation.
We welcome letters of recommendation (personal, professional, or academic) but they are not required.
The MFA program is housed on the Florham Campus in Madison, New Jersey.
In making admissions decisions, the greatest weight is given to the writing sample.

Once the online application is submitted, the system will prompt you to upload any required documents.

Upload a personal statement telling us why you wish to pursue an MFA and what you hope to gain from the degree.
You may upload any other materials you wish to include, such as a resume or recommendation, in PDF or Word.
Upload a writing sample in the genre you are applying to. For your writing sample, use the following guidelines:

Fiction or Young Adult and Children's Literature: 15-25 double-spaced pages that can include short stories or part of a novel.
Creative Nonfiction: 15-25 double-spaced pages that may include essays or an excerpt from a memoir.
Poetry: 5-7 poems, totaling not more than 150 lines in all.
Translation: following the appropriate prose or poetry guidelines above, include a short sample of the original and a short (paragraph long) description of the project.

Be sure to paginate the document (top, right) and include your name on every page.
Many graduate students are eligible for State and/or Federal loans and aid. Our Financial Aid Office (974-443-8701) can assist with this.
Contact Information
Follow our residency highlights and alumni successes