Upcoming Residency Dates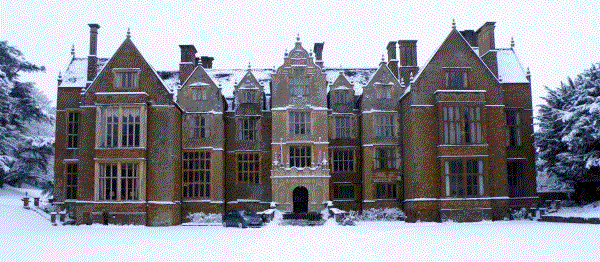 2024 Winter Residency – Wroxton, England Campus, Wednesday, January 3 through Saturday, January 13, 2024. The Visiting Writers in January will be Anne Enright and Polly Barton.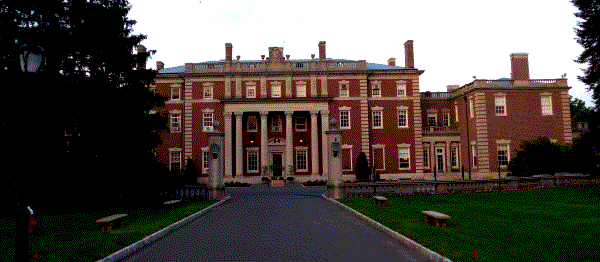 2024 Summer Residency – Florham Campus, Friday, July 26 through Sunday, August 4, 2024
The biannual campus residencies are the heart center of our program. Many alumni report the residencies were their favorite part of their MFA experience. Residencies gather faculty and students together for master classes, workshops, craft talks, guest author visits, as well as for writing, community, eating, reading, and enjoying the exceptional campuses and environs.
All students attend all the programming, which means everyone has the chance to work, learn, and consider other genres, and get to know all the mentors.
Residencies are intense learning experiences and integral to the coursework. Students attend a minimum of three residencies over the course of their program. All new students start with a residency. Residency fees cover tuition, room, and board.  
The residencies offer individual conferences with mentors; group workshops; readings and instruction by distinguished visiting writers; presentations by publishing professionals; faculty lectures; student readings; and other literary activities. There also are several hours of unscheduled time for writing, revision, and socializing. 
Wroxton College is one of FDU's most wonderful facilities. Students stay and study in the 17th-century Jacobean mansion known as Wroxton Abbey, once home to Lord North, the British Prime Minister at the time of the American Revolution. Stratford-upon-Avon, Oxford, the Cotswolds, and London are all nearby. The Winter Wroxton residency includes a free day, which many students use to visit London (about an hour away by train) or Oxford, which is a 15-minute train ride from the Abbey. The year-round staff of Wroxton are endlessly responsive and the Wroxton Residency will be a lifelong memory.
Past Visiting Writers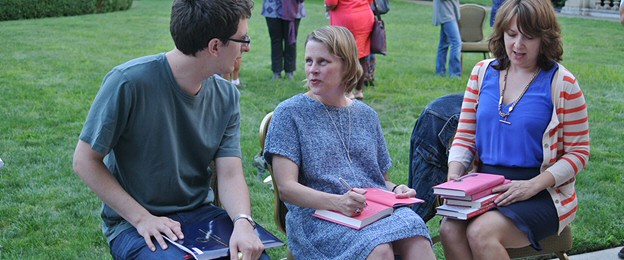 Kendra Allen
Donald Antrim
Jami Attenberg
J. Mae Barizo
Sebastian Barry
Jo Anne Beard
Geoffrey Brock
Ada Calhoun
Edward Carey
Lucy Christopher
Heather Cleary
Rachel Cusk
Nicholas Dawidoff
Thomas Dooley
Stephen Dunn
Sara Farizan
Nick Flynn
Ruth Franklin
Mary Gaitskill
Amina Gautier
Vivian Gornick
Xiaolu Guo
Daniel Hahn
Amy Hempel
Mira Jacob
Gish Jen
Daisy Johnson
Cynan Jones
Ilya Kaminsky
Ken Kalfus
Kapka Kassabova

John Keene
Suki Kim
Yusef Komunyakaa
Hari Kunzru
Nina LaCour
Nick Laird
Ariel Levy
Tracey Lewis-Giggetts (FDU MFA)
Bei Ling
Katherine Locke
Larissa MacFarquhar
Hisham Matar
Elizabeth McCracken
Jon McGregor
Heather McHugh
Martha McPhee
David Means
Dante Micheaux
Lydia Millet
Kiran Millwood-Hargrave
Elizabeth Mitchell
Paul Muldoon
Sigrid Nunez
Andrew O'Hagan
Ruth Padel
Stephanie Paulsell
Dustin Pearson
Robert Polito
Marie Ponsot

Francine Prose
Paisley Rekdal
Sapphire
Sejal Shah
Brenda Shaughnessy
Evie Shockley
Charles Simic
Ali Smith
Zadie Smith
Christopher Sorrentino
Dana Spiotta
Wesley Stace
Natalie Standiford
Rebecca Stead
Darcy Steinke
Gerald Stern
Francisco Stork
Susan Tan
Brandon Taylor
Lynne Tillman
Colm Tóibín
Padma Viswanathan
Marina Warner
Colson Whitehead
Rita Williams Garcia
Jeannette Winterson
James Wood
Contact Information
Follow our residency highlights and alumni successes