Creative Writing MFA Faculty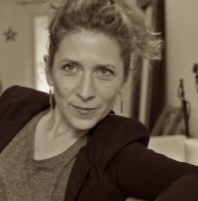 Minna Zallman Proctor
Director, MFA in Creative Writing
Teaches: Creative Nonfiction, Fiction, Literary Translation
Minna Zallman Proctor is the author of Landslide: True Stories; Do You Hear What I Hear? My Father, the Priesthood, and Religious Calling; and co-author with Bethany Beardslee of I Sang the Unsingable: My Life in 20th Century Music. She edited FDU's literary magazine, The Literary Review for 14 years before stepping into the directorship role. She is an award-winning translator from Italian, and her most recent work includes Natalia Ginzburg's Happiness, As Such and Fleur Jaeggy's These Possible Lives. She also teaches in the FDU undergraduate creative writing program.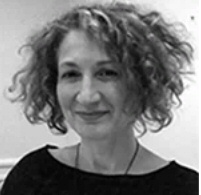 Gracelyn Weaver
MFA in Creative Writing Coordinator
Keeping the house in order since 2011.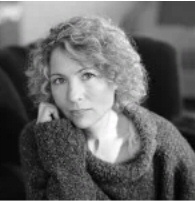 Rebecca Chace
Teaches: Creative Nonfiction, Fiction, Writing for Children and Young Adults
Rebecca Chace has published four books, Leaving Rock Harbor (novel); Capture the Flag (novel); Chautauqua Summer (memoir); June Sparrow and The Million Dollar Penny (middle-grade). Her novel, Talking to the Wolf, will be published by Red Hen Press (2026). She is also the author of plays, screenplays, teleplays and literary essays. She has written for The New York Times, LA Review of Books, The Yale Review, Guernica, Lit Hub, The Brooklyn Rail, and many other publications. Fellowships include Civitella Ranieri, MacDowell, Yaddo, American Academy in Rome (visiting artist), Dora Maar House, VCCA, and many others. She is a faculty member in the MFA creative writing program at Fairleigh Dickinson University and Program Manager at the Institute for Writing and Thinking at Bard College.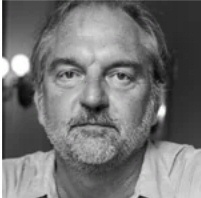 David Daniel
Teaches: Poetry
David Daniel's collections of poems include Seven-Star Bird (Graywolf Press), for which he won the Levis Reading Prize; Ornaments (Pitt Poetry Series); The Quick and the Dead (Haw River Books); and What Love Is (Nirala Press, 2024). His poems, essays, and reviews have appeared in numerous other journals, including the Harvard Review, The American Poetry Review, AGNI, Post Road, Witness, Boston Review, and Ploughshares, where he served as the Poetry editor from 1992 to 2007.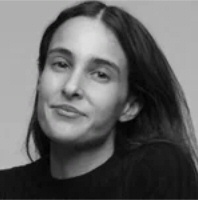 Donna Freitas
Teaches: Writing for Children and Young Adults, Fiction, Creative Nonfiction
Donna Freitas is a long-time professor, researcher, and writer of more than twenty books, both fiction and nonfiction, for adults, children, and young adults. Her publications span many genres: Memoir, Fiction, Nonfiction, YA, and Middle-Grade novels, as well as Middle-Grade nonfiction. Among her books are the forthcoming, Wishful Thinking: How I Lost My Faith and Why I Want to Find It, a memoir about her family and growing up Catholic, and the summer beach read, Stefi and the Spanish Prince, a rom-com that takes place in Barcelona. She's also the author of the novel, The Nine Lives of Rose Napolitano, and, Consent: A Memoir of Unwanted Attention.She splits her time between Barcelona and Brooklyn.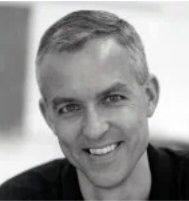 H. L. Hix
Teaches: Poetry, Literary Translation
L. Hix's recent books include a poetry collection, Constellation (winner of the 2023 Vern Rutsala Book Prize); a novel, The Death of H. L. Hix; an edition and translation of The Gospel that merges canonical with noncanonical sources in a single narrative, and refers to God and Jesus without assigning them gender; an edition, with Julie Kane, of selected poems of contemporary poet Tautvyda Marcinkevičiūtė, called Terribly In Love, translated from the Lithuanian; and an essay collection, Demonstrategy. Other recent poetry collections include American Anger; First Fire, Then Birds; Incident Light; and Chromatic (a finalist for the National Book Award). His books of criticism and theory include Spirits Hovering Over the Ashes: Legacies of Postmodern Theory, and Morte d'Author: An Autopsy. He earned his Ph.D. in philosophy from the University of Texas and taught for fifteen years at the Kansas City Art Institute. More information is available at his website: www.hlhix.com.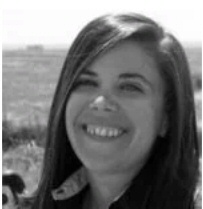 Nicole Melleby
Teaches: Writing for Children and Young Adults
Nicole Melleby, a born-and-bred Jersey native, is an award-winning children's author. Her works have been Junior Library Guild Gold Standard selections, listed as best books of the year by Bank Street Books, Kirkus Reviews, and Publishers Weekly, and have been ALA Rainbow Book selections, a Lambda Literary Finalist, and listed on the CCBC Choices and ALA Notable Books lists. She lives with her wife and their cat, whose need for attention oddly aligns with Nicole's writing schedule. She is both a teacher in the FDU MFA and an alum of the program. www.nicolemelleby.com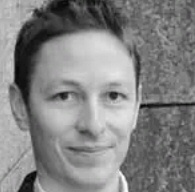 Eliot Schrefer
Teaches: Writing for Children and Young Adults
Eliot Schrefer is a New York Times-bestselling author, has twice been a finalist for the National Book Award for Young People's Literature, received the Stonewall Honor for best LGBTQIA+ teen book, and received the Printz Honor for best young adult book from the ALA. In naming him an Editor's Choice, the New York Times has called his work "dazzling… big-hearted." His science writing has appeared in Discover, Sierra, USAToday, Nautilus, and The Washington Post Magazine. He has an M.A. in Animal Studies from NYU, and lives with his husband in New York City.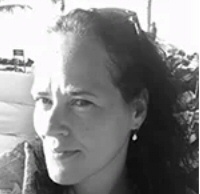 Rosie Schaap
Teaches: Creative Nonfiction
Rosie Schaap is the author of Drinking With Men: A Memoir, named one of the best books of 2013 by Library Journal and National Public Radio, and Becoming a Sommelier, named one of 2019's best wine books by the The New York Times. From 2011 to 2017 she was a columnist for The New York Times Magazine, and she has also written for The New York Times' book review, food, opinion, sports, and travel sections, Food & Wine, The Irish Times, Marie Claire, Saveur, and Travel + Leisure.  She is a contributor to This American Life, and her personal essays have appeared in anthologies including Eat Joy: Stories & Comfort Food from 31 Celebrated Writers, and the revised edition of Goodbye to All That: Writers on Loving and Leaving New York. A new book, The Slow Road North: How I Found Peace in an Improbable Country, will be out in 2024.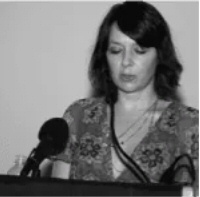 René Steinke
Teaches: Fiction, Poetry
René Steinke is a 2016 Guggenheim Fellow. Her most recent novel is Friendswood, which was shortlisted for the St. Francis Literary Prize, and was named one of National Public Radio's "Great Reads." She is also the author of The Fires and Holy Skirts, which was a 2005 finalist for the National Book Award. Her writing has appeared in The New York Times, Vogue, Salon, Redbook, TriQuarterly, Bookforum, and in various anthologies.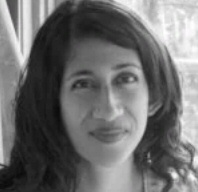 Padma Viswanathan
Teaches: Fiction, Creative NonFiction
Padma Viswanathan is a Canadian-American novelist, published in eight countries and shortlisted for the PEN USA Prize and the Scotiabank Giller Prize. Her short fiction, essays, and short translations have been published in Granta, The Boston Review, BRICK, and elsewhere. Her translation of the novel São Bernardo, by the Brazilian novelist Graciliano Ramos, was published by the New York Review Books in their classics series. It was shortlisted for the Oxford-Weidenfeld Prize and runner-up for the Society of Authors TA First Translation Award. Her most recent book, Like Every Form of Love, is just out in Canada. 
Contact Information
Follow our residency highlights and alumni successes