FAQs – Frequently Asked Questions about the Creative Writing MFA
General Questions
What is an MFA in Creative Writing?
An MFA in Creative Writing at FDU is a terminal graduate degree. It is also a dedicated and intense period of time in which you commit to your art and develop your technique.
What is a Low Residency MFA? Is it the same as an Online MFA?
The Low-Residency MFA program at FDU is a hybrid. It is primarily online, or remote, during the semester, but incorporates in-person learning experiences at 10-day residencies, which happen twice a year. The summer residency is held on FDU's New Jersey Florham campus, and the winter residency is at FDU's Wroxton, England campus.
During the semester, you work intensively with a mentor, getting feedback by email and teleconference. Your mentor will lead small workshop meetings (also teleconference) with other students in your genre.
What genres can I study at FDU?
You can study fiction, creative nonfiction, poetry, writing for children and young adults, and literary translation at FDU.
Lowdown: What's the best part of the FDU MFA program? Why should I come here?
Rigor, flexibility, a supportive and enduring community, and big passion for the literary arts.
About the Program and Curriculum
How long is the program and how many classes do I have to take at once?
Every class is 8 weeks long and you take one at a time. You take two classes every semester. To graduate, you need to take 8 classes and attend 3 residencies. The residencies are 10-day long, in-person writing and learning experiences. The classes are online (remote) and the residencies are in person. Most people complete the program in two years but there are alternative timelines and you can spread your coursework out over up to 5 years.
Do I get to pick my classes? Can I pick my professors?
Your classes will automatically be in your genre, except for your elective. You can submit requests for specific professors (which we try to honor). Most classes are a combination of workshop and one-on-one work with your professor. The Craft and Thesis classes are both structured as individual tutorials, and you apply directly to the professors you'd like to work with for those classes.
Are there even workshops in a Low Residency MFA?
It turns out on-line workshops work just as well as in person workshops and are an integral part of our program. You'll be building your writing community without leaving home. You will get feedback from peers and mentors.
There are several in-person workshops at every residency, too — many opportunities to give and get feedback, and maybe find the first readers you'll continue to work with long after graduate school.
---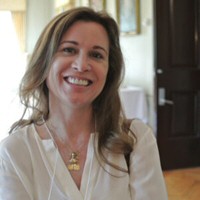 "The collaborative and supportive environment of the program, especially evident during the residencies, took me by surprise — an overwhelming generosity of spirit exists between faculty and students. Each student, equally across all genres, is truly encouraged to grow."
Laura Calaway, MFA Fiction, 2018
---
What happens at a residency? Why is it required? Are there visiting writers?
The in-person residencies are the heart center of our program. Many alums report the residencies were their favorite part. The residencies gather faculty and students together for master classes, workshops, craft talks, guest author visits, as well as for writing, community, eating, reading, and enjoying the exceptional campuses and environs. All students attend all the programming, which means everyone has the chance to work, learn, and consider other genres, and get to know all the mentors.
Will I just be writing, or do I have to take literature classes too?
There are no literature courses in this MFA, which doesn't mean that literature isn't a crucial component of your studies. You will do a lot of writing, but you'll also be reading. Over the two-year MFA, you'll create an annotated Bibliography of 50 books read as part of your individualized coursework. And you'll also be writing longer responses to four books every semester, and one long Craft paper, which is an opportunity to really examine one technical aspect of writing that relates directly to your own creative work.
Can I take classes outside of my genre? Can I audit other classes at FDU?
We put a high value on cross-genre experiences. Everyone takes one elective outside of their genre. (Translation students take two electives, to cover both poetry and prose.) All students have the option of taking the online class, Teaching Composition: Theory and Practice, and Introduction to Literary Publishing.
Beyond the MFA program, current students are welcome to audit an undergraduate class. Keep in mind that not all curricula nor all professors can accommodate an auditor, and permission is granted at the professor's discretion. The fee for auditing classes is equivalent to one-credit.
How many people are in the workshops and classes? How big is the program overall?
Workshops are small by design. There are typically 3-8 writers in a workshop. The residencies are right-sized, there are usually between 25-45 writers, not including faculty and visiting authors.
What is the workload? Can I keep my day job? Can I come part time?
This is a graduate program and requires more than just a couple of hours here and there. But no one has ever had to quit their day job to make it work. Plan on about 8 hours weekly as a baseline.
Our program is flexible and some of our students opt to pace it out, taking only one class each semester (after the first semester) rather than two.
What are the graduation requirements?
Ready?
3 residencies
8 classes total, of which:

One is an elective
One is Craft
One is Thesis
Five are in your genre

Graduation Portfolio, which includes:

A completed Thesis
A completed Craft paper
An annotated Bibliography of 50 books
12 Close Readings (short reading responses)
I don't know if I'm ready to commit to a whole MFA, can't I just try out a class, or audit?
Sure! You can join our program as a non-matriculated student on a limited basis to get a better sense if it's right for you. You'll still need to submit a writing sample and cover letter. Contact writingmfa@fdu.edu directly for more information
Financials
How much will this cost?
The current tuition schedule is on the Graduate Tuition page. The program is 60 credits total, usually 12 credits a semester. The residencies carry a $2,000 fee for current students, which covers room and board, and you are required to attend three. Don't forget to calculate your travel expenses to Madison, New Jersey, and London, England (transportation to and from Heathrow is included in the residency fee).
Is there financial aid or funding available?
There are several awards and fellowships available to our students. Annual awards range from $1000 to $6000. All applicants are considered for awards. Fellowship and teaching opportunities, which you will apply for separately, come available by semester and can offset your tuition.
If you are taking at least a half time course load (6 credits), you are considered a full-time student and eligible for federal student loans.
Career Outcomes and Options
Will I be able to get a teaching job with an MFA?
Most entry level teaching jobs require a terminal degree, and the MFA is a terminal degree. Creative Writing faculty positions in higher education tend to also want teaching experience and a publishing record. Many of our students, however, do move right into teaching Composition or Introductory Creative Writing courses, even without the additional publishing credentials.
A unique feature of the FDU MFA is that we offer, tuition free, an online course Teaching Composition: Theory and Practice that will prepare you practically and pedagogically for entry-level teaching opportunities.
Additionally, qualified MFA students can apply to teach in the College Writing Program for a stipend and reduced tuition.
Will I be able to get published with an MFA?
An MFA is a credential that represents a degree of mastery in the art. Having an MFA gives you bona fides, opens up professional opportunities, and provides both a network and community. All of those things can help in the publishing journey, but none of them are a guarantee of success. Publishing is based on the individual tastes of readers and more importantly the marketplace, which operates independently of credentials, and the journey is unpredictable.
That said, our alumni do publish. In the last five years alone, our MFAs have published books in every genre at big trade houses and independent presses, won awards, published in literary magazines. One alum even launched his own literary magazine, and another team of alums started their own publishing house. Check out our Instagram or Facebook for recent alumni success stories.
Will I learn about publishing in the FDU MFA?
You will learn about publishing from visiting publishing professionals during the residencies and have the option to join an online Introduction to Literary Publishing class. Many of our publishing guests are program alums.
The Application Process
What are you looking for from applicants?
The most important part of your application is your creative sample. We want to know what kind of writer you are, how your writing mind works, what skills you have, and which ones can be developed. Your sample should be work you're proud of and passionate about. We are looking for curious, ambitious, and diligent writers, writers we think we can teach and whose work we want to see develop.
Do I have to be published to apply?
No, you do not.
I've never taken any creative writing classes before, is that okay? I didn't major in English in college, is that okay?
That is absolutely fine! Our students have incredibly diverse backgrounds and bring many different kinds of experiences to the MFA. It's one of the things that makes our program especially dynamic. There are a few things you might want to know, though: 1.) Creative Writing involves a lot of revision, be prepared to draft, destroy, and rewrite. 2.) Creative Writing critique — in workshop and from mentors — is constructive criticism, so anticipate as many suggestions toward the next draft as compliments on this one. Don't bring anything to workshop you don't want to revise! 3.) We believe that you can't learn to write if you aren't reading. Plan to read a lot and think about what you've read in a writerly way.
Am I required to choose a genre at the time of application? And, does my creative writing sample have to be in the genre I'm applying for?
Yes, and, yes. We'd be happy to talk to you more about the specific genres. Just email us at writingmfa@fdu.edu with your questions or to set up a phone call.
Can I apply in two genres?
If you apply in two genres, you need to submit two separate and complete applications and indicate your first choice in your Personal Statement.
We also offer a dual track option, which is a three-year curriculum in which you complete your primary genre in the first two years and then spend an additional year working in a second genre. You will complete two Theses in a dual track.
If you are applying for the dual track, you must include creative samples of both genres. Current students can apply for the dual track at any time before graduating, and alumni may come back to add a second track.
What should be in the personal statement.
Your personal statement is your opportunity to tell your story. Who are you? What distinguishes you as a writing student? What drives you? Why do you want to pursue an MFA now?
Do you require recommendations? Do recommendations have to be from my college professors?
Recommendations are optional. You should include them if you think they will build a fuller picture of you as a writer and student. You should ask for recommendations from people who can add something to that story.
Do you require GREs for admission?
No.
What do my school transcripts have to do with creative writing?
Although transcripts are not the most important part of your application, and they don't usually have much to do with creative writing, we review them to assess what kind of student you have been in the past to determine if you will be a good match for our faculty. If the story your transcripts tell about you as a student is dramatically misleading, you should address that in your Personal Statement.
When is the deadline for submitting application materials?
FDU MFA has rolling admissions and you should usually have an answer within a month of application. Keep in mind that you start the program with a residency and will need to apply by June 15 to participate in the next summer residency and by November 15 for the next January residency.
Can I transfer credits from another graduate program?
Yes! We accept up to 6 transfer credits subject to approval by the director.
Can I visit, sit in on classes, meet the faculty?
You are welcome to come sit in on an event or class during the residency. We can help you schedule that. We can also schedule a phone call with the director, or a faculty member, or a current student, to answer other questions you have that you can't find the answers for here.
More Questions
What if I have more questions about the application or program?
Write to Gracelyn Weaver or Minna Zallman Proctor: writingmfa@fdu.edu
What if I have more questions about financial aid?
Contact the Financial Aid office – Email finaid@fdu.edu or call (973) 443-8700
Contact Information
Follow our residency highlights and alumni successes