Richard Barrata
is the Producer of major films such as The Joker, starring Joaquin Phoenix, and Martin Scorsese's The Irishman. He also produced The Wolf of Wall Street, five Spiderman movies, Across the Universe, Donnie Brasco, Working Girl, and Big.
Arthur Vincie
Arthur Vincie's most recent work as a writer and director is the award-winning fiction webseries "Three Trembling Cities," an intimate portrait of the inner lives and daily struggles of NYC immigrants. The show has screened at over 30 festivals and events across the world and picked up several awards. Vincie is also the author of a book about production, "Preparing for Take-Off".
Greg DePaul
Greg DePaul: Screenwriter, "Bride Wars" starring Kate Hudson, Anne Hathaway and Candace Bergen, and "Saving Silverman", starring Jason Biggs and Jack Black.
Jen Rudin
is currently an agent working in the area of animation at ICM, New York. Previously, she ran Jen Rudin casting, working in both New York and Los Angeles. Jen is the author of the book, "Confessions of a Casting Director".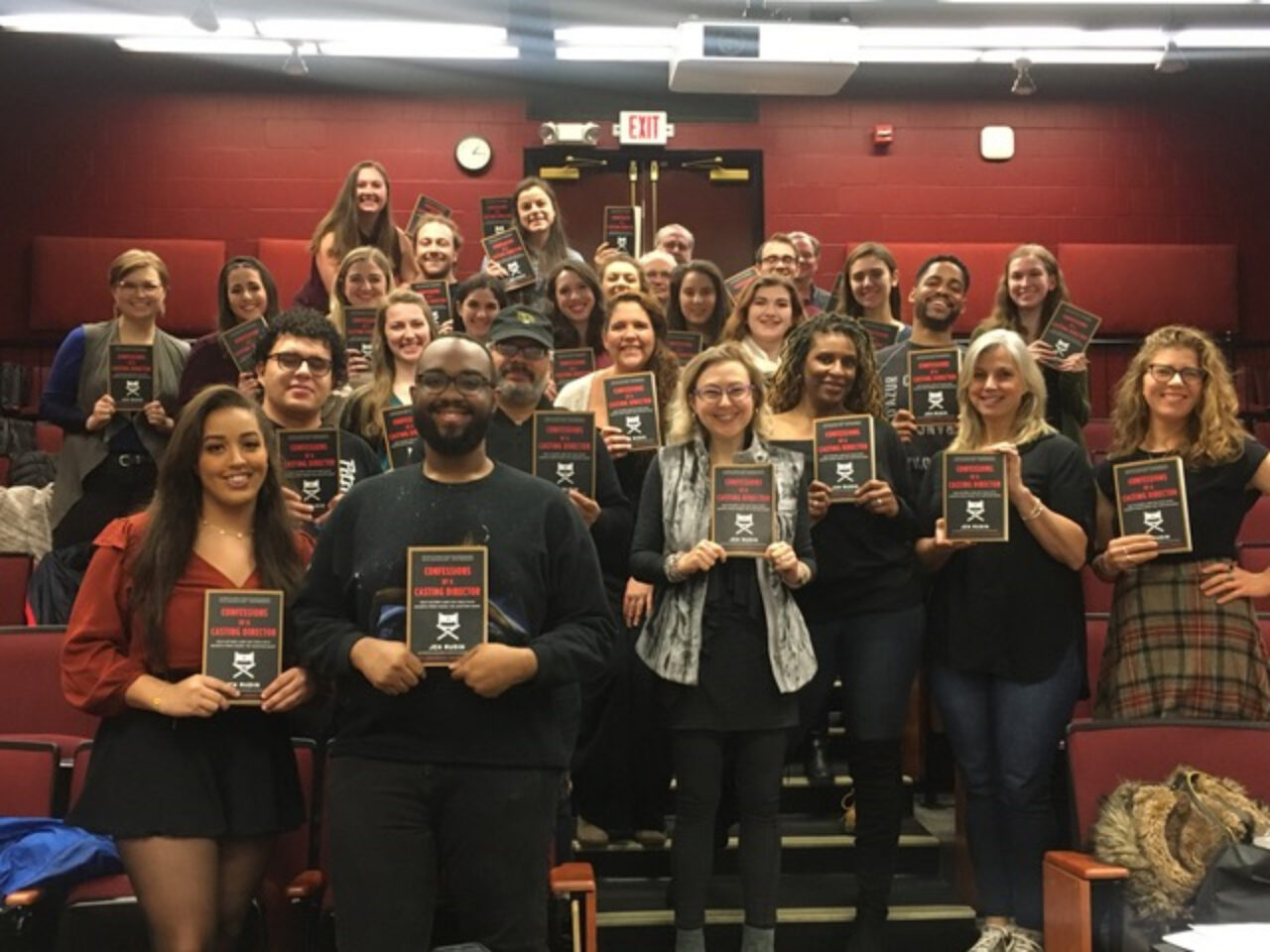 Richard Prince
is a producer on the NBC's, "Brooklyn 99", starring Andy Samberg. Mr. Prince has worked in film and television production for more than 30 years, having worked on projects ranging from the feature film "Saw" to the long-running television show, "CSI".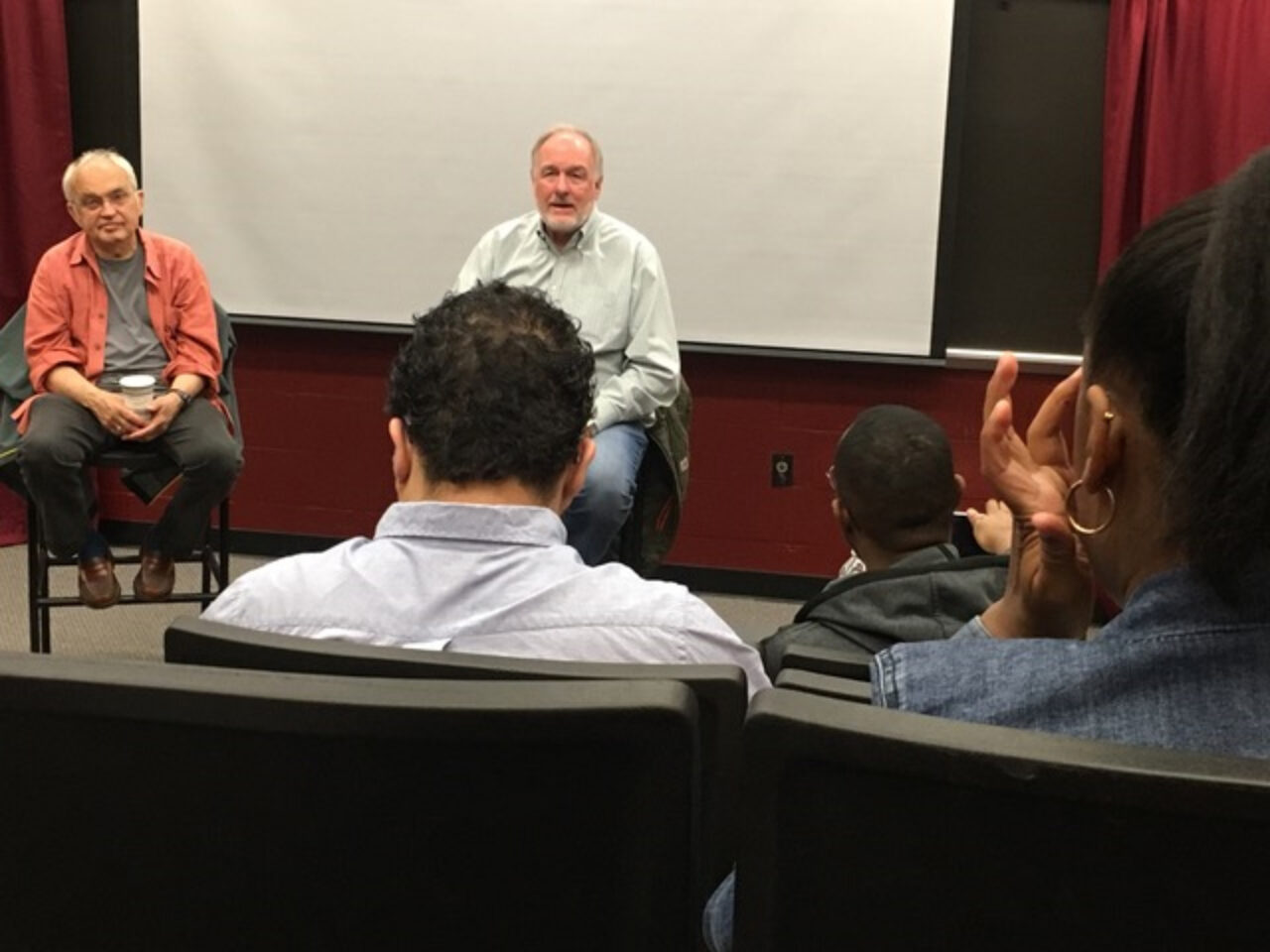 Guest Speakers from the Film Industry
Through our faculty's professional Industry contacts, FDU Film students have learned a great deal about the real world of film and video. From special presentations and visiting classes to holding seminars, these working experts in their field have added to our student's education and understanding of the industry. Recent guest speakers have included:
Neil Burger – Feature Film Director/Writer (Divergent, The Illusionists) imdb
Jonathan Demme – Feature film director (Silence of the Lambs, Ricki and the Flash) imdb
Daniel Wolff – documentary producer imdb
Maggie Renzi – Producer ( of John Sayles features) imdb
Nora Chavooshian – Feature film production designer imdb
Tim Squyres – Feature film editor imdb
Robert Andres – feature film & TV series Key Grip imdb
Tony Pettine – feature film and TV script supervisor imdb
Debra J. Olchick – Line producer, Production manager imdb
Sarit Catz – Sit-com Screenwriter imdb
Peter Stein, ASC – feature film Cinematographer imdb
Andy Breckman – Screenwriter on the TV series "Monk" and such feature films as "Rat Race" and "IQ" imdb
John McCormick – Sound Mixer on the TV series "Rescue Me" imdb
Bruce Figeri – President LifeSize Entertainment, independent film/video distributor and producer on the feature film "Fear House". imdb
Doug LeClaire – freelance TV commercial producer and producer on the feature film "Greetings from the Shore" imdb
Ben Wolf – Cinematographer imdb
Alik Sakhorov, ASC – Cinematographer on the HBO series "The Sopranos" and others. imdb
Emily Gumpel, Editor imdb
John Allen – Editor "The Golden Bowl", "Le Divorce" (Merchant/Ivory, producers) imdb
Joan Stein – Director; Writer/Director, "One Day Crossing," Academy Award Nominee, Best Live Action Short Film, 2001. imdb
Nancy Kamowitz – Script Supervisor imdb
Andrew K. Stauffer – Producer imdb
Michael Domeaniecki – Make-Up
Judith Seaman – Documentary Producer/Editor
John Ombaldo – Sound Recording
Kevin Allen – Production Designer
Kim Chorba – Acting Instructor

FILM MENTORS
Stacey L. Holman, Production
From Dillard University in the Big Easy to Tisch School of the Arts in the Big Apple, I honed and crafted my passion to write, produce and direct films that speak to matters of the heart, human insecurities, and bring light to treasured sub-cultures. My world in film has moved between narrative and documentary. On a few projects I've blended the two genres structurally and visually. Some of my works include: MIRAR MIRROR, GIRL TALK, SURRENDER (part of the anthology 6 THINGS I NEVER TOLD YOU, and DRESSED LIKE KINGS.
As I continue to create my stories, I always welcome an opportunity to support others and to help bring their visions to fruition. My portfolio includes working as a Line Producer on the Peabody Award-winning FREEDOM SUMMER, Associate Producer for the Emmy Award-winning FREEDOM RIDERS. Both produced and directed by Stanley Nelson, Associate Producer for the Emmy Award-winning JESSE OWENS, and Co-Producer for MARY LOU WILLIAMS: THE LADY WHO SWINGS THE BAND.
Recently I finished a consultancy with the Ford Foundations JustFilms. I recently wrapped on Firelight Films new film TELL THEM WE ARE RISING: THE STORY OF BLACK COLLEGES AND UNIVERSITIES (Sundance 2017) as Producer. The doc is scheduled to broadcast on PBS.
Independent Lens in 2018. Through these projects, I have worked to breathe life into history for new and diverse audiences, to preserve it for future generations, and to demonstrate its relevance for our present and our future.
My skills in pre-production, visual storytelling, archival research, interviewing subjects, managing people and budgets, negotiating contracts, and remaining calm under pressure have made me a critical asset in all of the projects I have committed to. I also have spent six years teaching a new generation of filmmakers as an adjunct professor at The City College of New York, where I work to develop students' unique talents. I ultimately hope that like me, they will find their voice and their passion through film.
Chase Newhart, Directing
Education: 
NYU School of the Arts – BFA (1971) 
NYU Tisch School of the Arts – MPS (1999)
Mr. Newhart's film education began at NYU's School of the Arts where he was fortunate enough to be taught by Martin Scorsese. After graduating, the US Army assigned him to American Forces Television in Ramstein, Germany where he had the opportunity to shoot film while traveling around Europe. Two years later he joined the Actors' Equity Association and worked as Assistant Stage Manager on the national tour of "A Community of Two", starring Claudette Colbert. That led to an introduction to Billy Wilder, and the opportunity to join the Directors Guild of America Training Program in LA, where his first film was "The Deer Hunter" (Robert DeNiro, Meryl Streep). Over the last 40 years he has worked for most of the major film studios in Hollywood, working his way up from DGA Trainee to Second Assistant Director (A.D), then First A.D. and eventually Production Manager. He received an Emmy nomination for directing "The Savage Garden", a National Geographic Documentary with Leslie Nielsen. He has taught at the Directors Guild in NY and LA and is familiar with both location and multi-camera studio work. He also holds a Masters from the NYU Interactive Telecommunications Program, has directed theater and has been a still photographer for various theaters in the NYC area.
Jacqueline Frost, Cinematography
Jacqueline Frost has been a cinematographer for over twenty-five years, shooting independent features, documentaries, and award-winning short films that have screened in film festivals both domestically and internationally. She is the author of the recently updated Cinematography for Directors. Frost photographed "The Whispering Cave" in Cuba in 2017, and the film premiered at the Jeu du Paume in Paris in October. It will screen at the El Museo del Barrio early in 2019. She is currently co-producer and cinematographer on a feature-length documentary Rebel By Nature: The Life and Art of Ana Mendieta. She is currently a Professor in the Department of Cinema and Television Arts at California State University, Fullerton where she teaches Motion Picture Production, Cinematography, Documentary Production, Experimental Production and Directing, and an Adjunct Professor of film at Fairleigh Dickinson University, in Madison, New Jersey.
Sara Corrigan, Post Production & Editing
Sara has been working in post-production since 1989, after graduating from Ithaca College with a B.S. in Film Production. She is currently editing the feature film "Faraway Eyes", which stars Christina Ricci, Andy Karl, and Michael Rispoli. She has edited the critically acclaimed thriller, "Imperium", starring Daniel Radcliffe and Toni Collette. Her other films include the yet-to-be-released comedy "The True Don Quixote", which stars Tim Blake Nelson and Jacob Batalon. She served as the Co-Editor on "Anesthesia" which Tim Blake Nelson wrote, directed, and starred in, along with Glenn Close, Kristen Stewart, Michael K. Williams, and Sam Waterston. "Gun Hill Road" and "Flannel Pajamas" were features chosen for the Dramatic Competition section in Sundance and were also edited by Sara. Prior to becoming an Editor, she was an Assistant Editor on six of Woody Allen's films including "Sweet and Lowdown" and "Small Time Crooks". She has also worked both in production and post on movies for Nora Ephron, Barbra Streisand, Sidney Lumet, Robert Benton, Brian DePalma, Ang Lee, among many others.
Bill Mesce, Screenwriting
Bill Mesce, Jr. is an award-winning screenwriter, playwright, and author.  He is a two-time recipient of the NJ State Council on the Arts Individual Artist Award; winner of the annual America's Best writing competition, winner of the American Theatre Cooperative Playwrighting Competition, a category winner in the Capital Fund Screenplay Competition and Edward Hoffer Awards, and a two-time Pushcart Prize nominee.  ROAD ENDS, the 1997 thriller on which he was screenwriter, was invited for screenings at the Mill Valley, Sacramento, San Jose, and Breckenridge film festivals. His film work includes uncredited work on Brian DePalma's political thriller BLOW OUT and collaborations with 5-time-Emmy-winner Bill Persky, and GOODFELLAS co-writer Nicholas Pileggi.  Book credits include the WW II novel THE ADVOCATE and two sequels, LEGACY, and FOUR DAYS TO TRINITY. His extensive writing about film and television include THE RULES OF SCREENWRITING AND WHY YOU SHOULD BREAK THEM; INSIDE THE RISE OF HBO: A PERSONAL HISTORY OF THE COMPANY THAT CHANGED TELEVISION, and the upcoming THE WILD BUNCH:  THE AMERICAN CLASSIC THAT CHANGED WESTERNS FOREVER. 
Master Seminars
Professionals join us to conduct workshops during periods in-residence. Examples include:
• Editing the Feature Film
• Coverage and Continuity
• Distributing Films
• Producing and Directing Commercials and Corporate Videos
• LED Lighting Technology
• Post Production Sound Design
• State Production Tax Incentives
• The Director and the Actor
• Working with Grips
• Working With Unions