All members of the Communication faculty hold advanced degrees in the discipline of Communication. They have worked professionally in media, advertising, public relations, and a variety of other fields in communication. Faculty members have published articles in professional and scholarly journals and written books on communication theory, organizational communication, advertising, communication pedagogy, semiotics, and the philosophy of communication. Communication faculty hold senior editing posts at The Atlantic Journal of Communication and are active members of state, regional, national, and international academic communication associations.
Florham Campus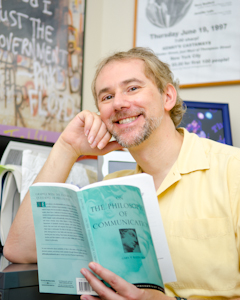 Gary P. Radford, Ph. D.
Professor of Communication 
Chairperson
Theory and Philosophy of Communication, European Theories of Communication.
ZEN Office 251; Telephone: 973-443-8648
Email: gradford@fdu.edu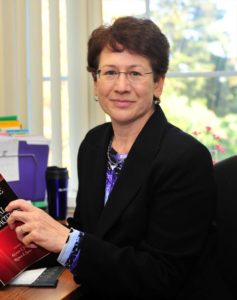 Kathleen Haspel, Ph. D.
Associate Professor of Communication 
Interpersonal Communication, Discourse Analysis and Narrative Communication
ZEN Office 253; Telephone: 973-443-8466
Email: haspel@fdu.edu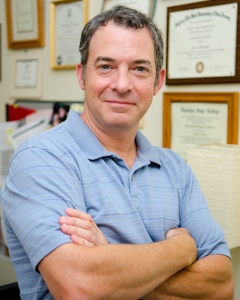 Christopher Caldiero, Ph. D.
Associate Professor of Communication 
Public Relations, Crisis Communication
ZEN Office 254; Telephone: 973-443-8649
Email: christopher_caldiero@fdu.edu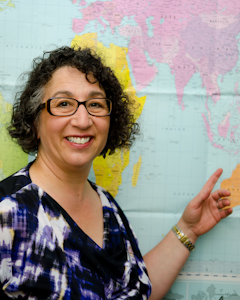 Kate Dunsmore, Ph. D.
Associate Professor of Communication 
Director, MA in Communication
International Communication, Political Communication
ZEN Office 252; Telephone: 973-443-8460
Email: dunsmore@fdu.edu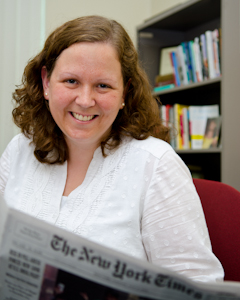 Sarah Latson, M.S.
Senior Lecturer in Journalism
Feature Writing, Medicine/Health Reporting
ZEN Office 252; Telephone: 973-443-8464
Email: slatson@fdu.edu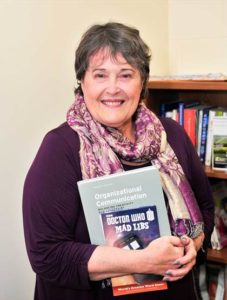 Christine Foster, M.A.
Lecturer in Communication 
Organizational Communication, Leadership, Conflict Management
ZEN Office 119: Telephone: 973-443-8643
Photographs by Communication Alumni Tim Kauger and Dan Landau.
Metro Campus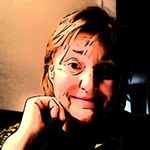 Karen S. Buzzard, Ph.D.
Professor of Communication 
Phone: 201-692-2416 
Email: ksb@fdu.edu
Dr. Karen Buzzard joined the School of Art and Media Studies at Fairleigh Dickinson University in Fall, 2012, as Professor and Director. She previously served as Professor and Department Head for the Department of Media, Journalism, & Film at Missouri State University in Springfield, MO, and as a professor in the Department of Communication Studies at Northeastern University in Boston. Dr. Buzzard received her PhD from the University of Wisconsin-Madison in Communication Arts, her MA from the University of Iowa in English and American Literature and her BA in English from Drury College in Springfield, MO.
Dr. Buzzard is an expert in the area of media audiences, having written three books on the economic history of the ratings industry: In addition, Dr. Buzzard is an expert in the area of interpersonal communication. She has published numerous journal articles and conference presentations in both the area of media ratings and interpersonal communication.
In addition, Dr. Buzzard has served as an expert witness in the area of copyright infringement and in antitrust law as it pertains to the rating industry as well as a consultant in the area of corporate communication.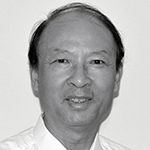 Zhenbin Sun, Ph.D.
Professor of Communication 
Phone: 201-692-2186 
E-Mail: zhenbin_sun@fdu.edu
Dr. Zhenbin Sun received his Ph.D. from New York University Department of Culture and Communication and pursued postdoctoral research at Harvard University. He joined FDU faculty in 1999. His teaching areas include Introduction to Human Communication; Media History, Theory, and Criticism; Research Methods; Intercultural and International Communication.
His research projects focus on Chinese and Western theories of language and comparative philosophy. His book Language, Discourse, and Praxis in Ancient China was published in 2015 (NY: Springer). His essays appeared in Journal of East-West Thought; ETC: A Review of General Semantics; American Review of China Studies; Journal of Chinese Philosophy; and Modern Communication, etc.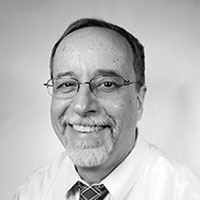 B.F. Battistoli, 
Ph.D.
Assistant Professor of Journalism
Phone: 201-692-2614
E-Mail: 
bfb@fdu.edu
Dr. Battistoli joined the School of Art and Media Studies in the Fall 2013 semester. He came here from Lyndon State College in Vermont, where he had a one-year appointment to teach journalism for a colleague on a Fulbright teaching assignment in China. Dr. Battistoli received a Ph.D. in Mass Communications and a M.A. in Media Studies from the Newhouse School of Public Communications at Syracuse University, where he also held a position as an adjunct professor of journalism.
Dr. Battistoli focuses his research in two areas: Environmental and Health Communication, and Media Ethics. His particular expertise is in risk communication in natural disasters. He has presented papers at national communication conferences, and his radio feature piece, "The Bird Man of the Solomon Islands," on avian researcher Dr. Al Uy and his environmental efforts in the Pacific islands, was featured on the website of the National Science Foundation.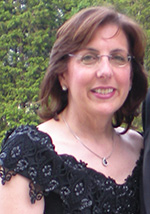 Tina Alaimo LoPonte, M.A.
Senior Lecturer of Communication
Phone: 201-692-2418  
E-Mail: loponte@fdu.edu
Tina Alaimo LoPonte joined the FDU faculty in 1996, returning to her alma mater after a career in Advertising and Marketing. She holds an M.A. in Media Studies from the New School and an M.A. in English and Comparative Literature from Fairleigh Dickinson University.  Her teaching areas include Advertising and Social Media, Professional Communication, Intercultural Communication and Public Speaking. She is faculty advisor to the Communication Honor Society.
Tina Alaimo LoPonte's expertise is in Corporate Communication, including career coaching, interviewing strategies, and resume writing.