Executive Council and Advisory Board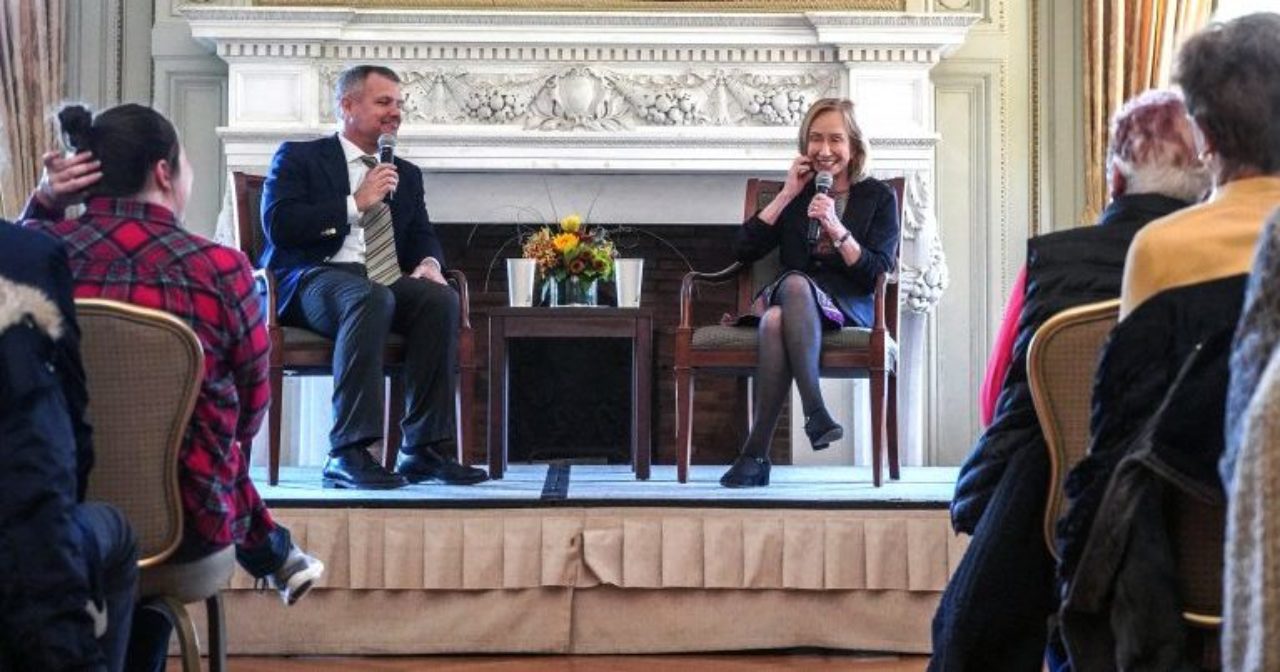 Executive Council
The Hon. Jon S. Corzine, Chair
Gail Mandel, Vice Chair
Mr. Michael Moss
Mark A. Meyer, Esq.
Advisory Board
Ambassador  T. Hamid Al-Bayati, Ph.D. was Iraq's permanent representative to the United Nations and the author of several books.
Ruthi Byrne is the principal in the public relations firm Zinn, Graves.
Gen. Ronald Bailey, USMC, ret., was the first African-American to command the 1st US Marine Division.
Rosemary Trinkle Baran, is an FDU alumna (BS'83) and an internal organizational development consultant at New York Presbyterian Hospital.
Mark Campbell, M.P.A., Ed.D., is a professional campaign consultant for Republicans and was Political Director of the Ted Cruz campaign for President in 2016.
Marc Chalom is a multi-lingual, multi-award-winning TV producer.
Sister Patricia Codey, SC, Esq., is president of the Catholic HealthCare Partnership of New Jersey.
Loredana Cromarty is Head of US State Policy and Government Affairs at Organon, a global pharmaceutical company.  From 2013 to 2020, Cromarty was associate vice president of U.S. state government affairs for Allergan. 
Madeline Ferraro, Esq., is Vice President of Government Relations and Public Affairs for Atlantic Health System, responsible for all state and federal legislative and regulatory healthcare matters.
Dale Florio is the founder and principle of New Jersey's largest lobbying firm, Princeton Public Affairs Group.
George Lindsay, Esq., is a partner in Sullivan & Worcester representing major European bank in secured and unsecured lending transactions.
Sandra Graham-Mason, M.P.A., is an FDU alumna (MPA, 2002) and Director of Patient Marketing at Immunomedics.
Gail Mandel was President and CEO for Wyndham Destination Network, overseeing the operations and strategy for the timeshare exchange and vacation rentals businesses.
Idida Rodriguez is a partner at 1868 Public Affairs, a government and public affairs firm with offices in Trenton and Washington D.C.
Rita Sallis, M.P.H., is a member of the Board of Directors of the Municipal Securities Rulemaking Board (MSRB) and senior adviser, Blueprint Capital Advisors.
Mark Sapara is Assistant Vice President and Dean for Intercultural Engagement at Oberlin College and Conservatory.
Peter Shapiro, Swap Financial Group, was the youngest person ever elected to the New Jersey Assembly, served as the first Essex County Executive, and at age 33 was the Democratic nominee for NJ governor.
Michaela Walsh is a financier and is the founder and first president of Women's World Banking.
The Hon. Loretta Weinberg served in many roles including as New Jersey Senate Majority Leader and as the Democratic nominee for Lt. Governor in 2009. She is a 2022 graduate of our Master of Public Administration program.
Nina Mitchell Wells served New Jersey as Secretary of State in the cabinet of Governor Jon Corzine and, prior to that post, was a vice president at Schering-Plough and practiced corporate law for several major companies.
Cecelia Williams is the spokesperson for N.J. Assembly Speaker Craig Coughlin, an alumna of both Fairleigh Dickinson University and the London School of Economics.