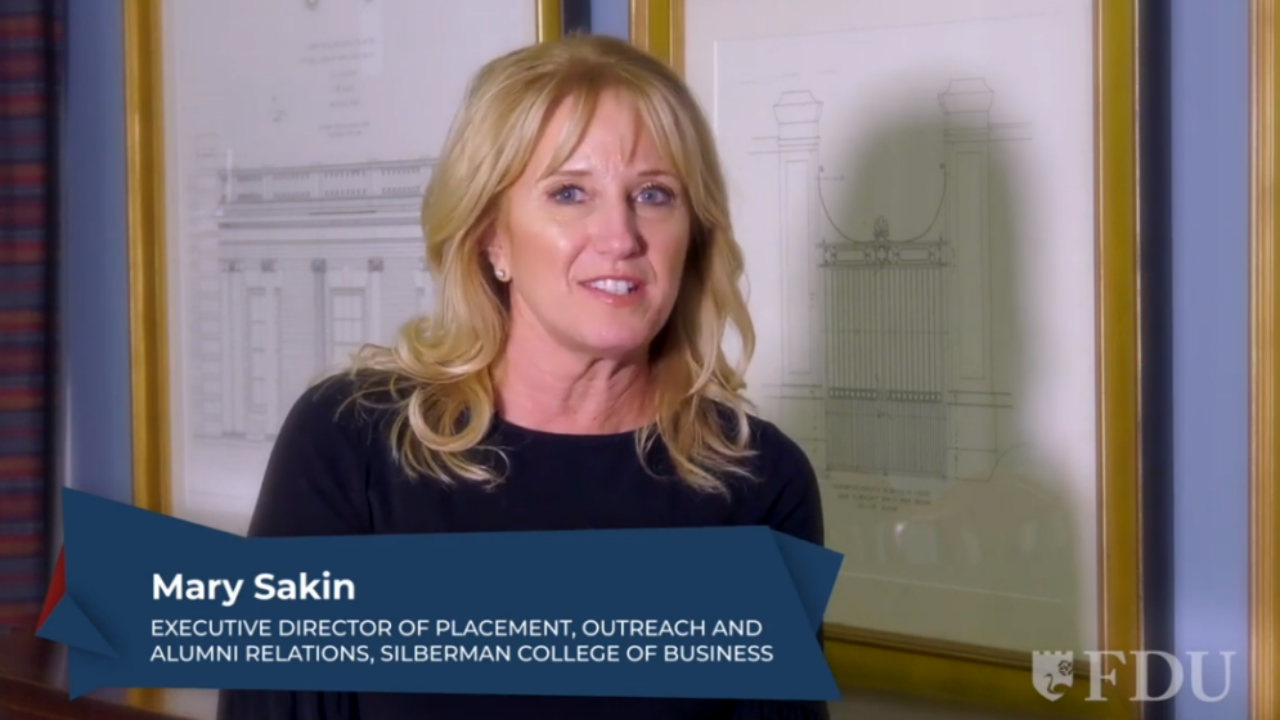 We are dedicated to developing students and helping them become internship- and career-ready. We focus on employer outreach; and planning lively and informative events such as expert panel discussions, on-campus employer recruiting sessions, and networking opportunities with our alumni. Our goal is to come to as close as 100% placement as possible. Getting to know our students and matching their talents and skills with an employer is a formula that has proven successful.
Placement and Outreach Statistics for the Class of 2022:
97% of the 2022 undergraduate class had outcomes finalized within six months of graduation
Average starting salary: $67,000
Internship placement rate: 95% of the 2022 undergraduate class who utilized Placement and Outreach services
Top Recruiters and Employers for the Class of 2022:
ADP
Ansell
Avaya
Avis
Bank of America
Barclays
BASF
Becton Dickinson
BNY Mellon
CBIZ
Deloitte
Ernst and Young
Fitch Ratings
JP Morgan Chase
Loreal
Morgan Stanley
Nestle
Pfizer
Sony
Withum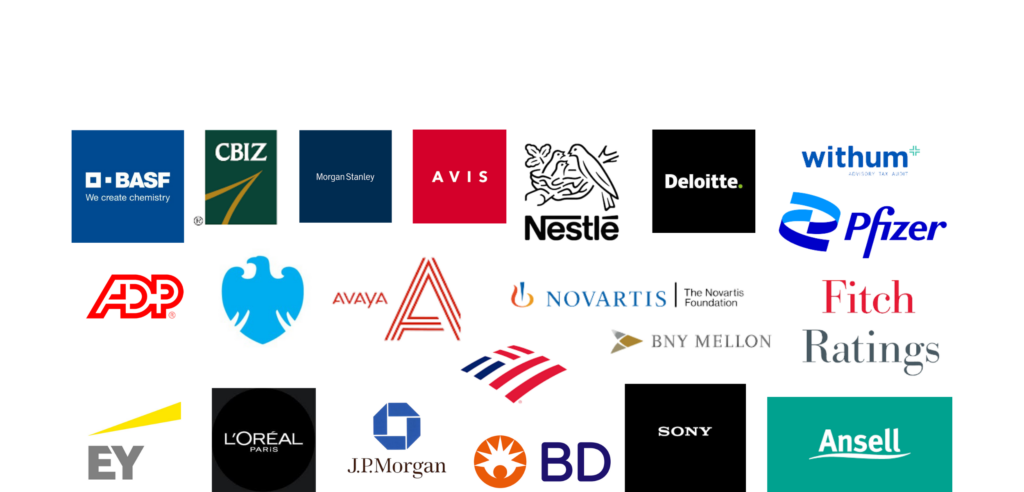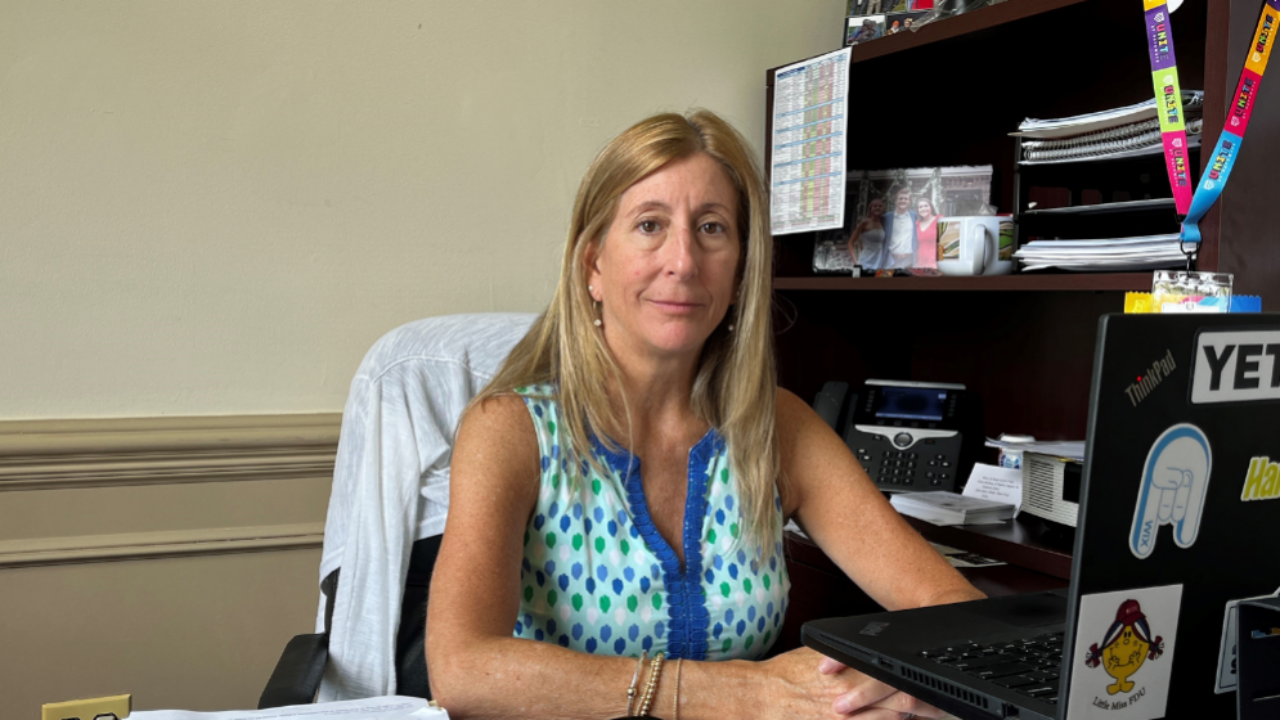 Placement & Outreach
Business and Beyond
At our Business and Beyond virtual events, you'll find out how Silberman College of Business is creating opportunities every day for our students — and changing lives. Our programs and partnerships focus on preparing you today for leadership in tomorrow's world of business.
At Business and Beyond, you will:
Attend a business class
See a demo of our cutting-edge Bloomberg Lab
Learn about the Professional Development Program (PDP)
Hear about student internship opportunities
If you have any questions or would like to participate, please contact Paige Soltano.
The Silberman Professional Development Program (PDP)
Our Professional Development Program, active on both New Jersey campuses, provides a wide range of opportunities for students to meet and learn from leading business executives and alumni, and teaches students the soft skills that are essential to success. The goal of the Silberman College of Business Professional Development Program is to enrich your learning and preparedness for your career by offering workshops, talks, panel discussions, networking opportunities, and resources to help you secure a rewarding position in your field.
Join us at these PDP Events
Students, alumni and industry professionals help to shape each semester's offerings, and events are very popular and well attended. We are committed to bringing more business leaders and industry experts to campus to discuss the latest issues and trends. Over the past three years, PDP has held more than 30 events at both New Jersey campuses.
Events schedules and recordings are posted online:
Be sure to register for events in advance.
Events Have Included
Personal Branding and Social Media
Interview Preparation
Networking for success
Professional Image and Dress for Success
Intensive Career Workshops
FDU Alumni Career Panels
Resume Building
Navigating Career Fairs
and many more.
What are the Objectives of PDP?
To enhance the readiness of Silberman undergraduate students to succeed as business professionals upon graduation.
To foster students' development of a set of skills, knowledge, and capabilities essential for success upon graduation that complement the academic and technical foundation provided by the curriculum.
To build students' confidence and maturity as they transition from the role of student to that of professional: from "Backpack to Briefcase."
To facilitate ways our students can benefit from the University's co-curricular resources and opportunities for professional enrichment and development.
To enhance the overall quality of undergraduate business students' experience.
Silberman Internships
We know that a relevant and engaging internship experience paves our students' way to success. Students who are seeking internships are matched with a company best suited to each student's skill set and interests. Silberman Placement and Outreach staff is adept in finding the right match to ensure a successful internship experience, both for the student and the company involved. Some of the companies where FDU students have recently had internships include:
Ansel 
AYCO 
Bank of America
Barclays 
BASF 
BD 
Deloitte 
Eisner Amper 
EY 
HP 
HSBC 
Merril Lynch 
Morgan Stanley 
Nestle 
Novartis 
Ogilvy Health 
Pfizer
By actively matching students to internships, these opportunities can lead to job offers providing the critical gateway for employment after graduation.
Silberman College of Business' Internship Program allows qualified students (48+ credits with a minimum grade point average of 2.50) to gain valuable job-related experience before they graduate. Students work in positions directly related to their major and gain exposure to career possibilities as well as a specific work environment. This pre-professional experience helps students to gain a competitive edge in the job market while they are still undergraduates. Students can earn academic credit toward their degree if they meet the criteria of the program. Internships can be either paid or unpaid.
Office of Placement and Outreach Staff
Mary Sakin, MBA 
Executive Director, Placement, Outreach and Alumni Relations
BS, Seton Hall University; MBA, Fairleigh Dickinson University
Paige Soltano
Director, Placement and Outreach
BA, SUNY Stony Book; MS, Cornell University and Baruch College
Patricia Wyer 
Manager, Placement and Outreach
BA, Rutgers University
Melissa Quinn, MBA  
Manager of Social Media and Communications
BS, MBA, Fairleigh Dickinson University
If you're interested in getting involved with the SCB Placement and Outreach team, whether it's for hosting a PDP event, mentoring students, or offering internships, please contact Pat Wyer for the Florham Campus and Paige Soltano for the Metro Campus.
Contact Information
Follow Silberman College of Business on social media