#WhySilberman?
Silberman College of Business has been ranked by U.S. News & World Report as one of the Best Undergraduate Business schools. Additionally, Fairleigh Dickinson University has been ranked #14 among the Best Value Colleges in the North region.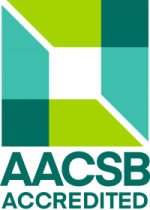 Silberman College of Business is distinguished as one of less than 5% of 16,000+ business schools worldwide to meet AACSB's rigorous standards for accreditation.
Explore Silberman College of Business
More Reasons to Choose Silberman College of Business at Fairleigh Dickinson University
Experience a personalized, transformational, high-quality business education that maximizes your potential for professional success and mobility in a dynamic global business environment
Earn your bachelor's degree in one (or two!) of our six majors and eight concentrations and tailor your program to your interests and goals
Make yourself even more valuable by expanding your business acumen and distinguish yourself earning a minor in one of many fields
Learn from expert faculty who will share with you their deep knowledge and business experience in small, interactive classes
Plan and manage your program of studies with the guidance of a dedicated advising counselor who will be assigned to work with you and help you succeed academically
Become internship- and career-ready starting in your freshman year by learning essential skills such as networking and interviewing through our Professional Development Program (PDP)
Work with own dedicated Outreach & Placement advisors to obtain internships that match your talents and career goals in outstanding companies and open your world and opportunities for a successful career upon graduation
Benefit from the doors opened and the expertise shared by our extensive alumni network—including Fortune 500 C-suite executives and innovative entrepreneurs—and our corporate partners in both New York City and the thriving New Jersey business ecosystem
Make friends, advance your career and learn by joining one of our many student business clubs and organizations
Prepare yourself for the dynamic world of global business through our short-term or semester-long study abroad options at FDU's own international campuses in Wroxton (England) and Vancouver (Canada)—or through our Global Business Experience Program (GBE) and exchange programs with our university partners in 26 different countries.
Save time and tuition with our 4+1 combined degree program—and earn an undergraduate and a master's degree in five years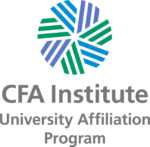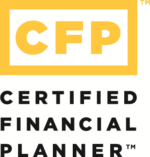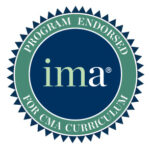 Meet our students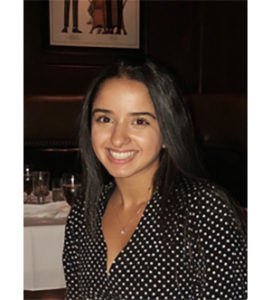 Aurora Caruso – Marketing Major
"Being a student at FDU has given me endless opportunities that I wouldn't have been able to get anywhere else. From obtaining internships and learning about professional life, to meeting lifelong friends and being a part of a community, I have grown so much thanks to FDU."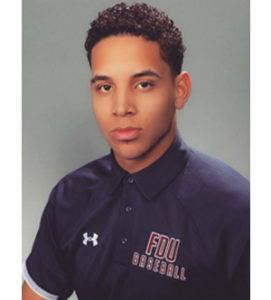 Oliver Tavares – Finance Major
"FDU turned out to be the best decision on my life. Becoming a division one athlete and preparing myself for a career after baseball is all I could've ask for and more from a University."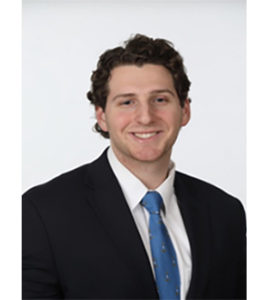 Jonathan Weitzman – Accounting Major

FDU has changed my life. The Silberman College of Business has provided me with opportunities in my college experience that I could not have seen coming. I have learned valuable life skills that have translated to 4 accepted internships and have resulted in a full-time job offer at the age of 19. Attending FDU was one of the best decisions of my entire life!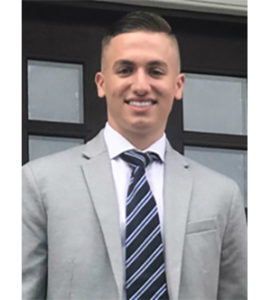 Sal Xheraj – Accounting Major
"I chose FDU for its unique student experience, such as smaller classes, advisors that deeply care about your professional growth, and for being a very diverse university. I'm thankful for all the opportunities that I have received from the FDU Faculty and Staff. Thanks to the amazing advisors and the placement center, I was able to secure an internship for summer 2021 with the EY Tax Team. This has been a dream come true."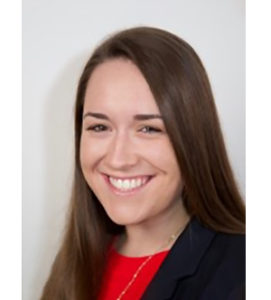 Emma Gaffney – Accounting Major
"If there is one word to describe my experience thus far at Fairleigh Dickinson, it would be "transformational." Whether it be studying abroad in Paris, or interning right across the street at the world's largest chemical company, FDU has given me the opportunities of a lifetime, and the skill set to succeed in my professional and personal lives. Fairleigh Dickinson has given me the tools to do great things in my life, and I am so proud to be a part of the FDU community."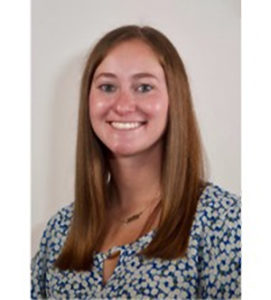 Taylor Tobey – Marketing Major
"Attending FDU has been one of the best decisions of my life. I have had the opportunity to get an excellent education, study abroad, and play the sport I love! FDU has given me the skills that I will need in my professional life and I feel confident that upon graduation I will be prepared to take on the marketing world."

Contact Information
Undergraduate Admissions