Spending a semester in historic Bergamo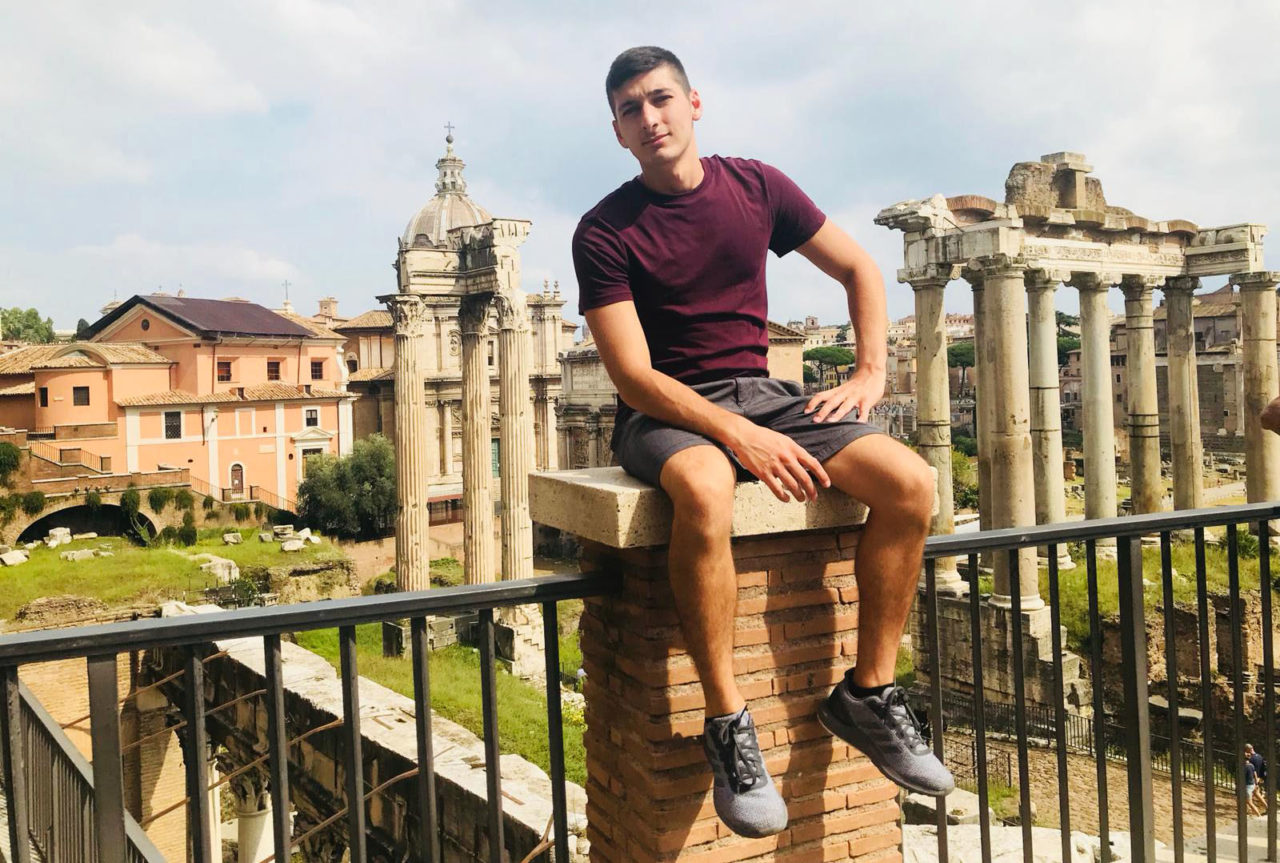 By Julie Kayzerman
Photos courtesy of Chris Fiorenza
October 18, 2018 — On what was once a Celtic settlement and later a Roman municipality, now lies the fortified city of Bergamo, nestled in the southern foothills of the Italian Alps — host to five Fairleigh Dickinson University students.
Florham Campus junior finance major Chris Fiorenza is among those FDU students studying abroad at the University of Bergamo in Italy this semester.
"I had no idea what I was really getting myself into," says Fiorenza, who has now lived in Bergamo for one month. "But it is clearly the greatest experience of my life."
Fiorenza walks up the main road to Città Alta "Upper Town," to get to class and he can't help but notice the history all around him.
"I walk alongside the cobblestone streets and through cement buildings from the early 1400s," Fiorenza says. "My classes are in the oldest part of the city and I study knowing that I am sitting on battlegrounds dating back to ancient times."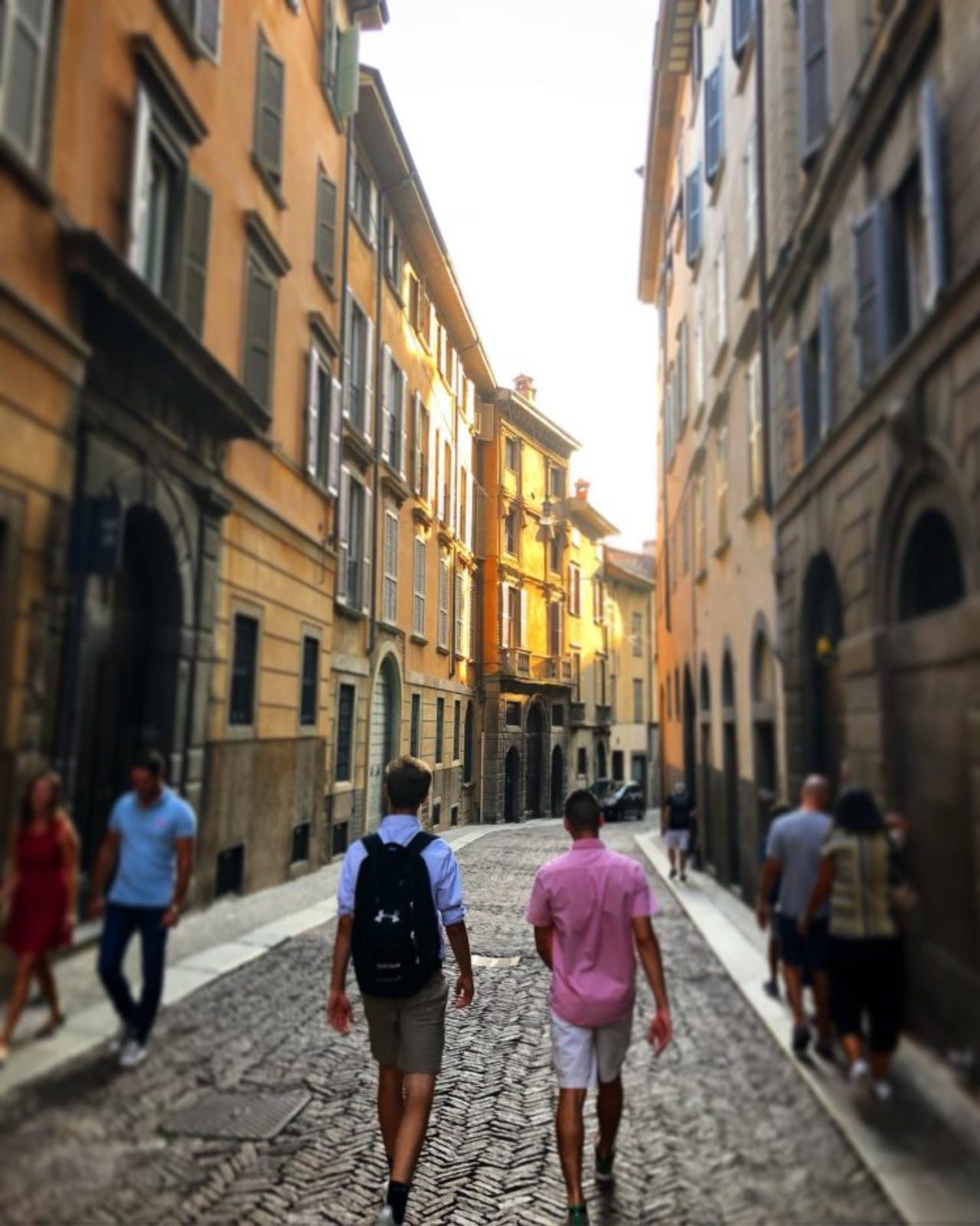 In his spare time, Fiorenza has already traveled to several cities including Rome, Milan, Parma, Lecco and Verona. He went wakeboarding and paddleboarding on Lake Como and plans to visit other countries, and even attend a Juventus F.C. Champions League soccer match next month.
"Traveling to Rome was remarkable," he says. "Everything I touched was not only older than me, but older than America. The Colosseum, Roman Forum, Trevi Fountain and the Pantheon are all physical evidence of ancient times, and I am so glad that I can personally experience them, rather than learn about them in a textbook on the other side of the globe."
While abroad, Fiorenza is studying sustainability management, business ethics, social tourism and Italian, and has already seen the value in global learning. His professors take a different educational approach, primarily focusing on the retainment of knowledge through oral exams, rather than the memorization of specific terms and ideas.
"I have met students from all over the world," he says. Upon arrival, Fiorenza and his FDU companions went out to dinner with other students in the program from Italy, Germany, Brazil, Holland, Spain, Belarus and Poland.
"At one moment there were four different conversations being held, and each one of them was in a different language," he recalls. "We constantly discuss culture back home, and it's incredible to see the difference in lifestyles from country to country."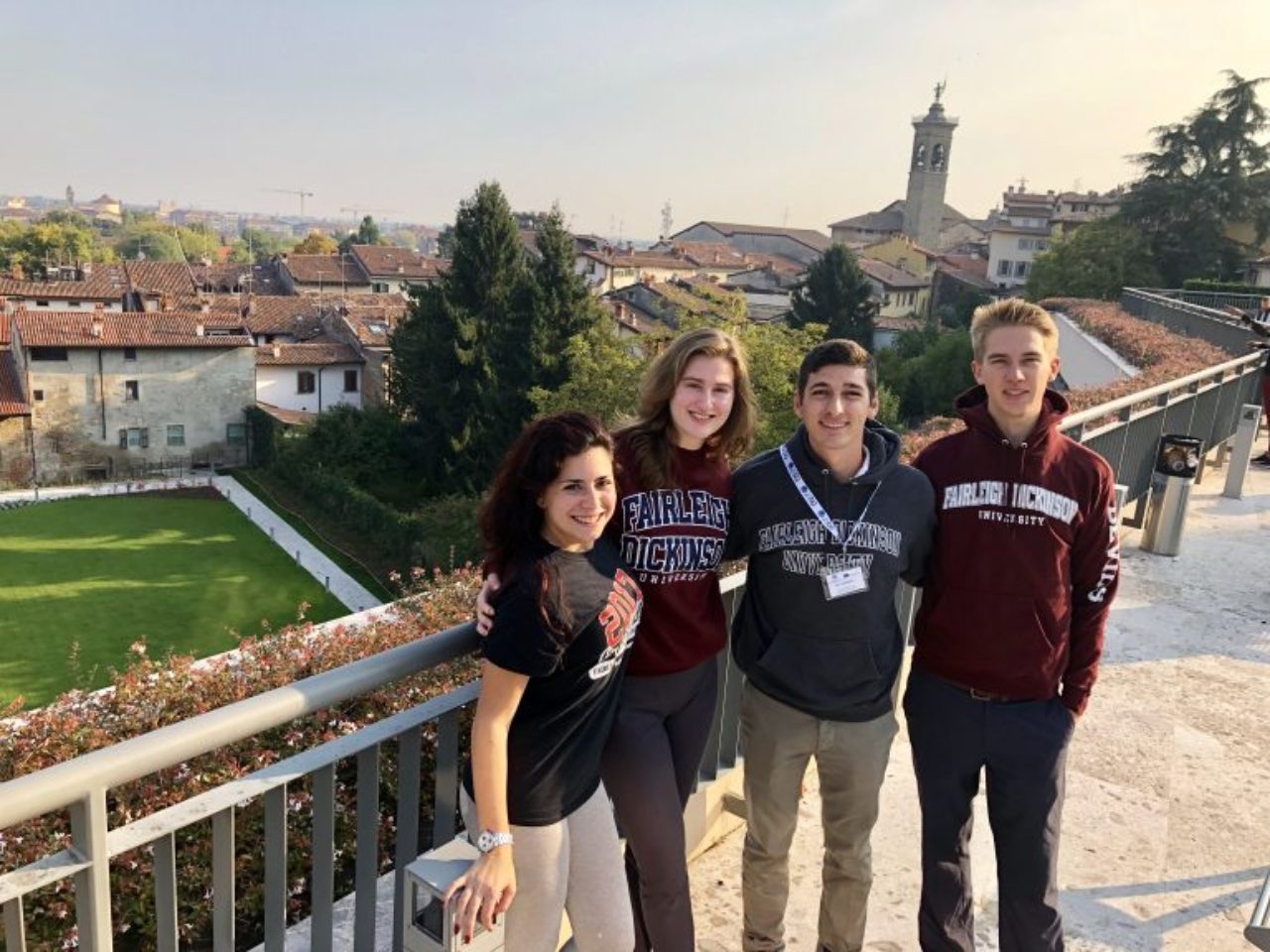 While interacting with history and the cross-cultural experience continues to astonish Fiorenza, his favorite perk of studying abroad is eating authentic Italian food.
"The closest thing to fast food in Bergamo is a personal pizza made from scratch," he says. Still, there's a world of Italian food beyond pizza and pasta. Fiorenza has been stunned by the delicacies available. He's even tried some European favorites — rabbit and raw horse meat.
"The most important thing that I have learned studying abroad this semester is the idea that no matter how much you study it, culture cannot be taught in a classroom," Fiorenza says. "The only way to experience a different culture is to live in it. Challenge yourself to take on a new lifestyle abroad. It is the best decision of my life."