Convocation 2019 ushers in new academic year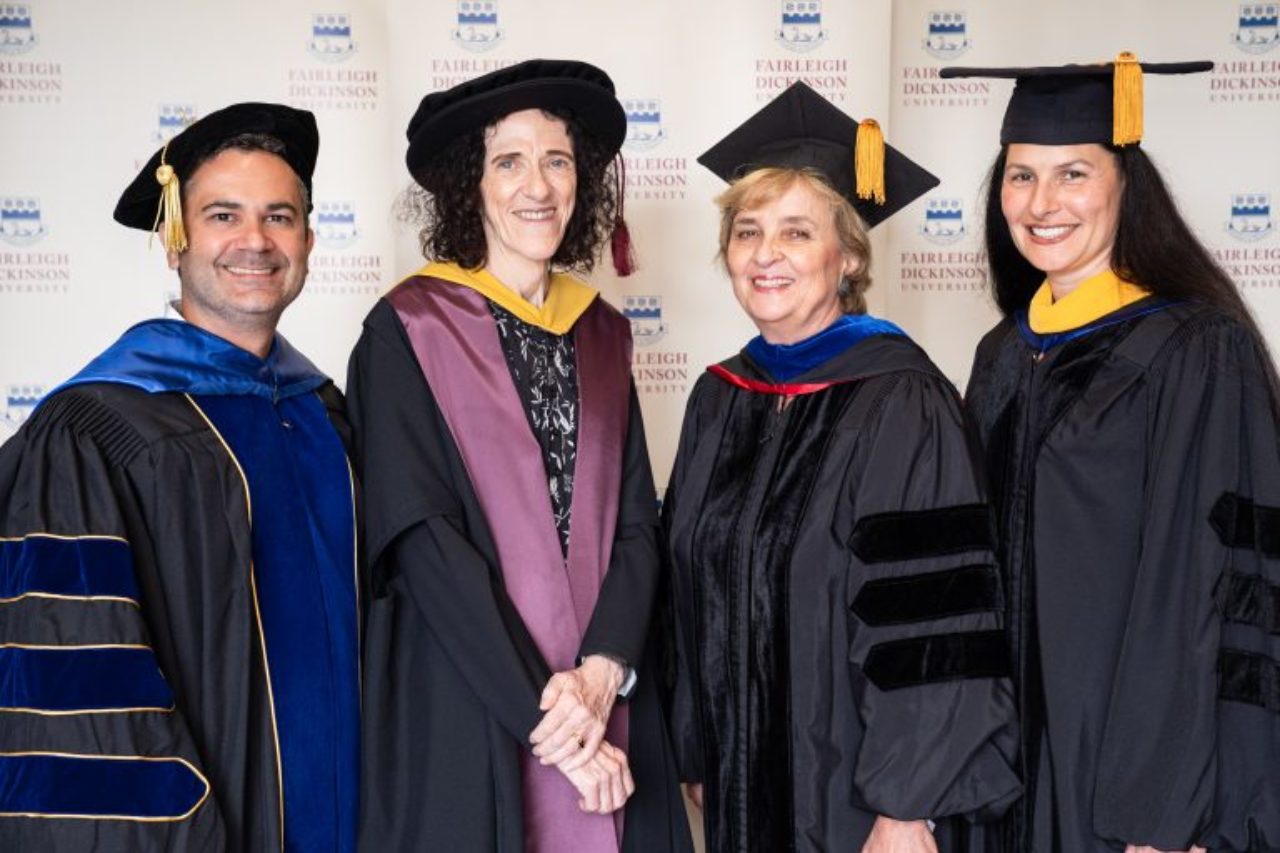 September 4, 2019 — As is tradition, with the arrival of the new fall semester comes Academic Convocation. The ceremonial start of the 2019-2020 school year, Convocation also spotlights faculty and staff accomplishments. 
Deans from Becton College of Arts and Sciences, University College: Arts * Sciences * Professional Studies, Silberman College of Business, Petrocelli College of Continuing Studies and the School of Pharmacy and Health Sciences marked the occasion by welcoming new faculty members.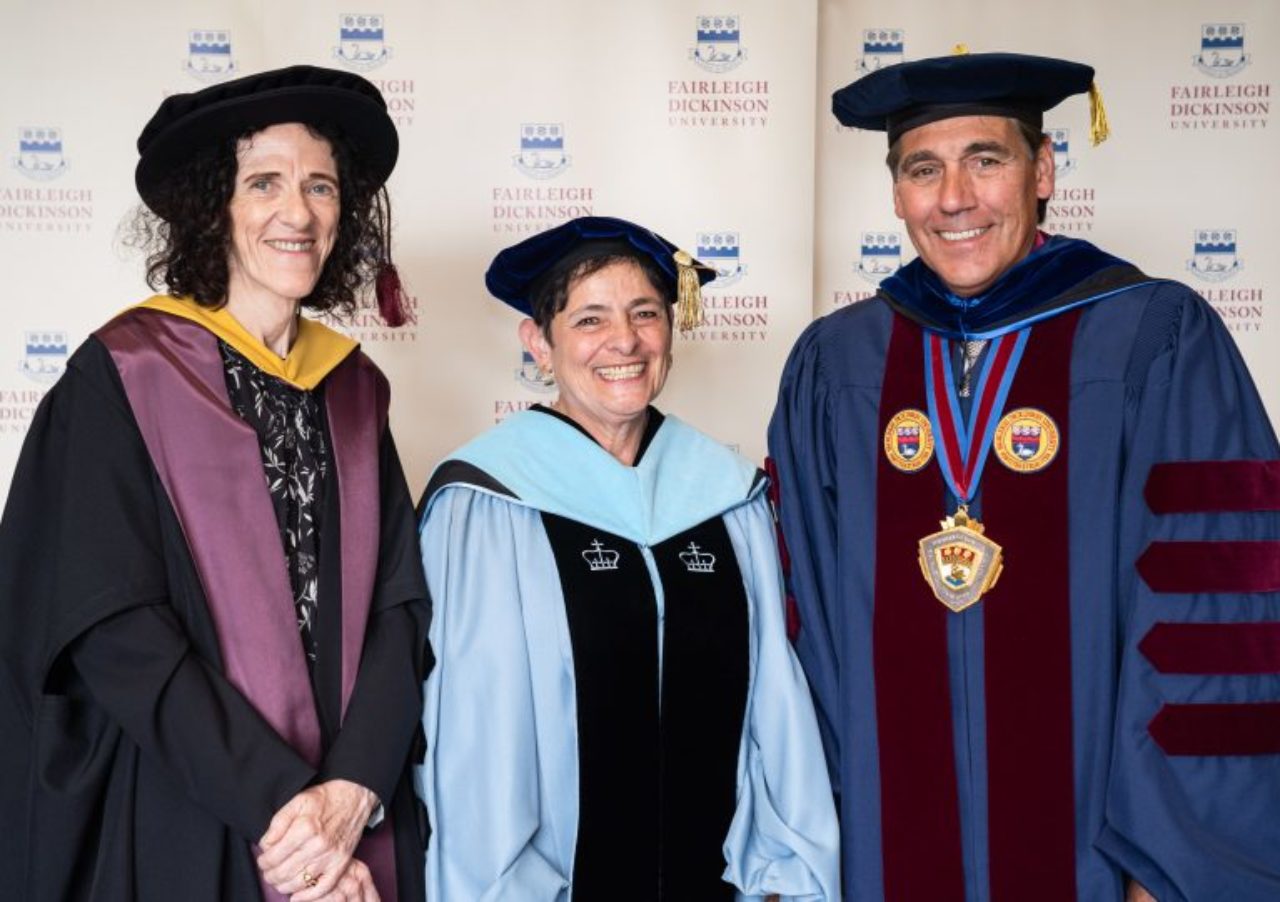 Keynote Address
Aixa Ritz, associate professor of hotel, restaurant and tourism management, was the day's keynote speaker. Her address touched on her chief research interest: sustainable development.
"From a personal perspective, education is at the core of sustainability," she said. "It is not possible to accomplish a full sustainable existence unless our present economic system is redesigned to be more equitable and we educate our students about the need to care for and about others, and develop sensitivity for what nature offers." 
Faculty Honorees
This year's honorees include Mihaela Leonida, professor of chemistry, Distinguished Faculty Award for Research and Scholarship; Ligia Westrich, assistant professor of pharmaceutical science and director of assessment in the School of Pharmacy and Health Sciences, Distinguished Faculty Award for Teaching; and Scott Behson, professor of management, Distinguished Faculty Award for Service. 
Gillian Small, University provost and senior vice president for academic affairs, presided over the ceremony and presented the faculty awards.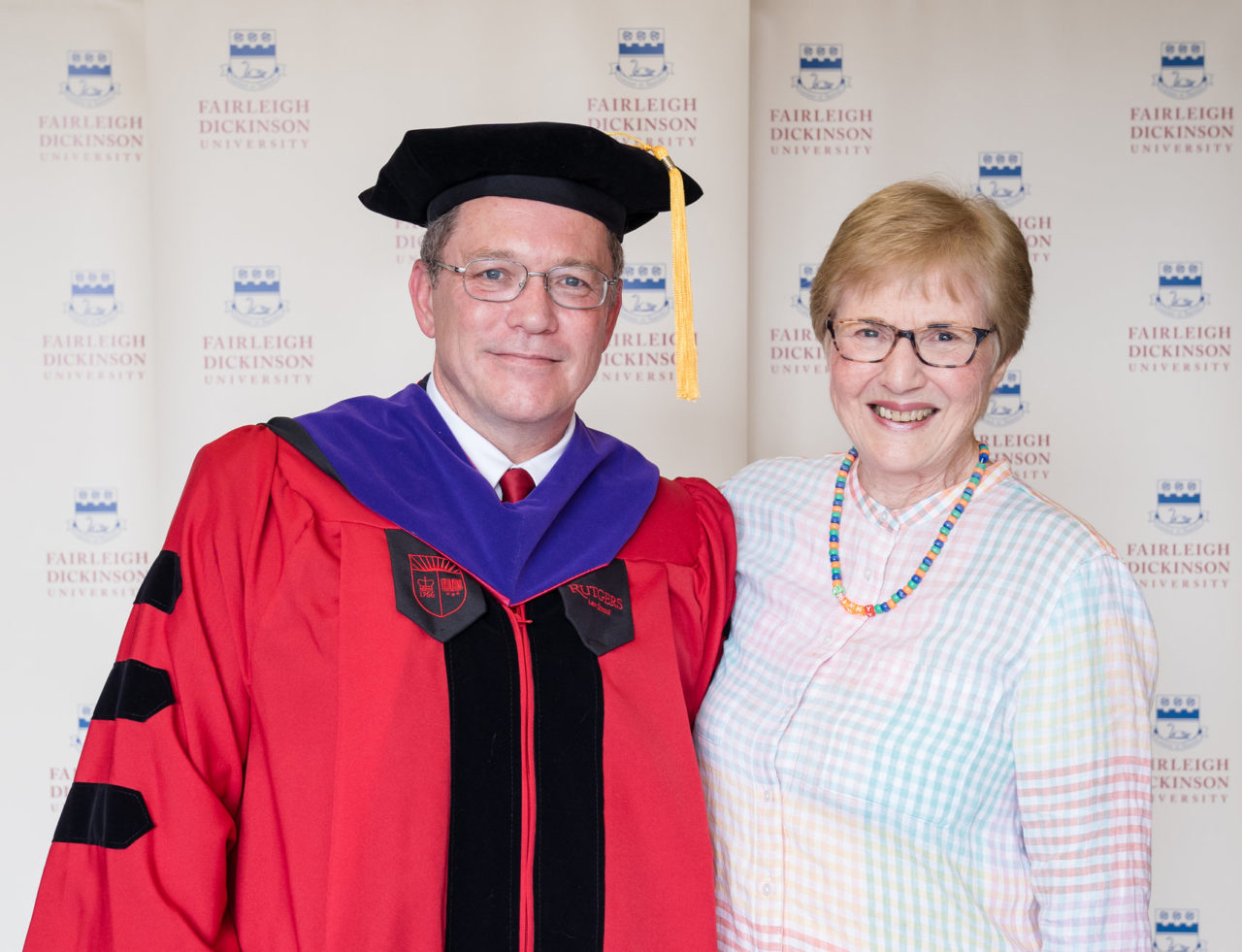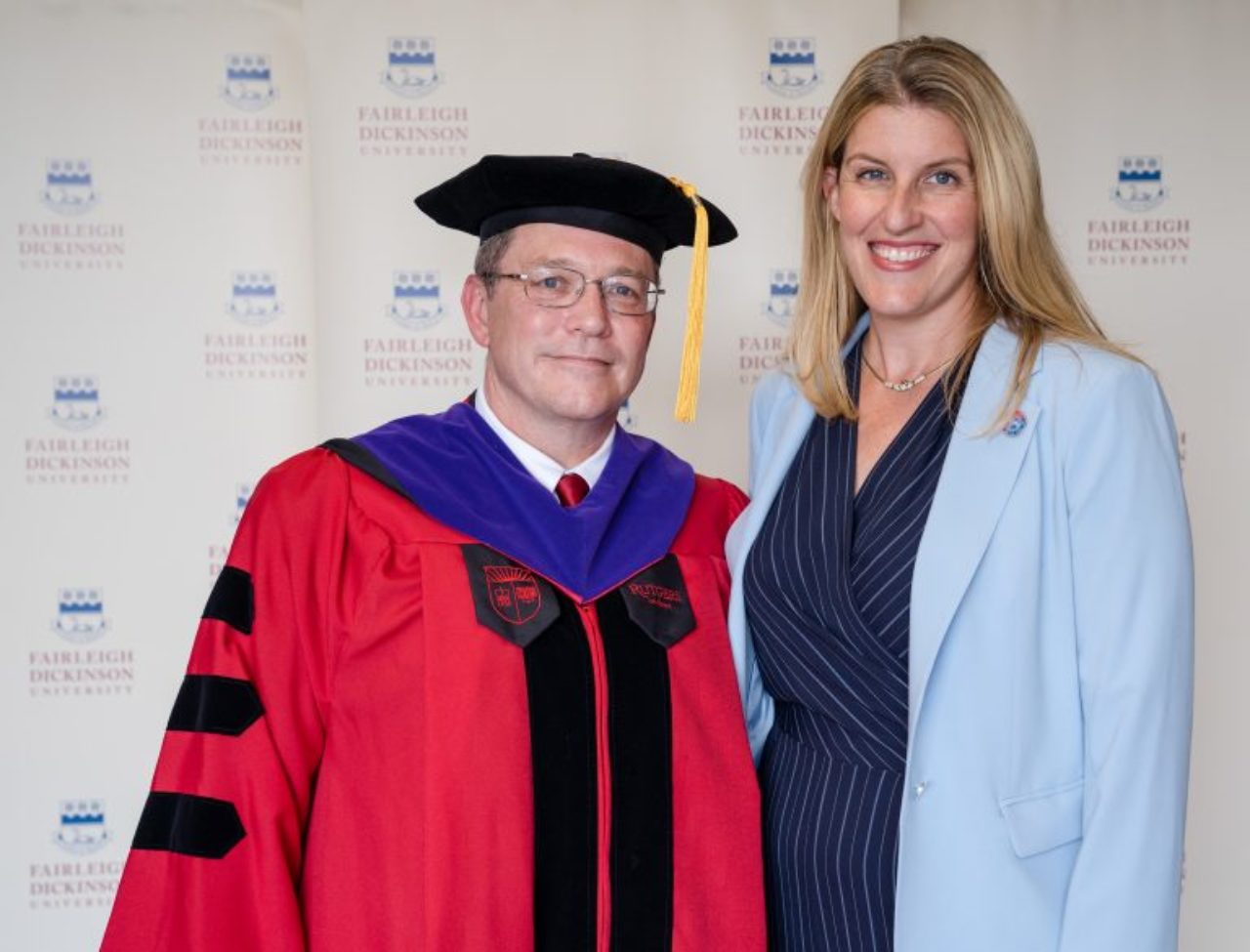 Pillars of FDU Awards
The Pillars of FDU Awards are given to staff members who make extraordinary contributions to FDU and who have worked at the University for more than 10 years.
This year, Coleen Curtis, University director of operations for admissions, and Martha Young, assistant to the general counsel, received the Metropolitan Campus honors. Steve Nelson, Metropolitan Campus executive, presented the awards.
This year, Pamela Messina, associate dean of students and case manager, and Toni Taccetta, administrative assistant for buildings and grounds, received the Florham Campus honors. Brian Mauro, Florham Campus executive, presented the awards.