Meet the new faculty in the School of Psychology and Counseling
This academic year, across multiple disciplines and schools, more than 20 new faculty members joined the University. Let's welcome the two new assistant professors of psychology in the School of Psychology and Counseling!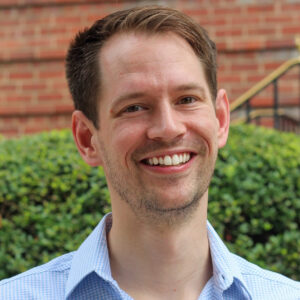 FDU: Who is one person — dead, alive or fictional — that you'd want to meet if you could? Why?
Benjamin Johnson: I would love to meet Corran Horn, ace rebel pilot and indomitable Jedi in the Star Wars universe, who was analytic and ambitious but put relationships and self-sacrifice above all. I think he'd have a lot to teach me about channeling ambition for the good of loved ones and those in need. Plus, his dual-phase silver lightsaber was pretty cool.
FDU: What makes you smile?
BJ: Sunsets, little children, and rooms with plants. My fiancée most of all.
FDU: What excites you most about your research?
BJ: I research better ways to understand and assess borderline personality disorder (BPD), a condition characterized by intense emotions and relationships, self-harm and suicidality, and a negative or unclear view of oneself. I am most excited by the idea of determining which types of treatment approaches work best for which types of people so that we can improve the impact of therapy for BPD.
FDU: What brought you to FDU?
BJ: Three main things drew me to FDU. The faculty in my department are collegial, caring, and get along great; FDU values and promotes good quality mentorship for students; and the graduate students in the School of Psychology and Counseling are eager, determined, excited, and thoughtful.
---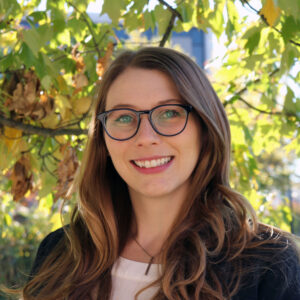 FDU: When and where are you the happiest?
Rachel Santer: Reading a good book, late afternoon, on the beach.
FDU: Who is your favorite psychological theorist and why?
RS: I have been most influenced by the works of Steven C. Hayes and colleagues, particularly within the realm of Acceptance and Commitment Therapy (ACT). This approach teaches clients to be present in their lives, to make room for painful thoughts and feelings, and to do what matters. The ACT approach normalizes emotional pain and suffering and helps people to learn and grow as a result of it. I implement ACT in my clinical work and have also researched its effectiveness in adolescent populations. Like many ACT clinicians, I have also found the approach to be personally beneficial.
FDU: What would you tell someone who was just about to set up their own practice?
RS: My advice for anyone starting a new endeavor is to remember your "why" — the reason you have chosen this career path, what makes this work meaningful to you, the type of therapist you want to be with your clients, and so on. It's a great way to guide clinical practice and also a reminder when we get caught up in the routine of work and forget the big picture.
FDU: What brought you to FDU?
RS: Faculty within FDU's clinical psychology program are expected to be actively involved in research, clinical work, and teaching, with the idea that these varied roles influence one another (e.g., someone's clinical work impacts their research and vice versa). I was excited to join a program that equally emphasizes these different roles and values my contributions as a scientist, clinician, teacher, and mentor. Furthermore, I was eager to join a training program that is highly respected and known for producing well-trained psychologists!