Business Administration BS (Vancouver)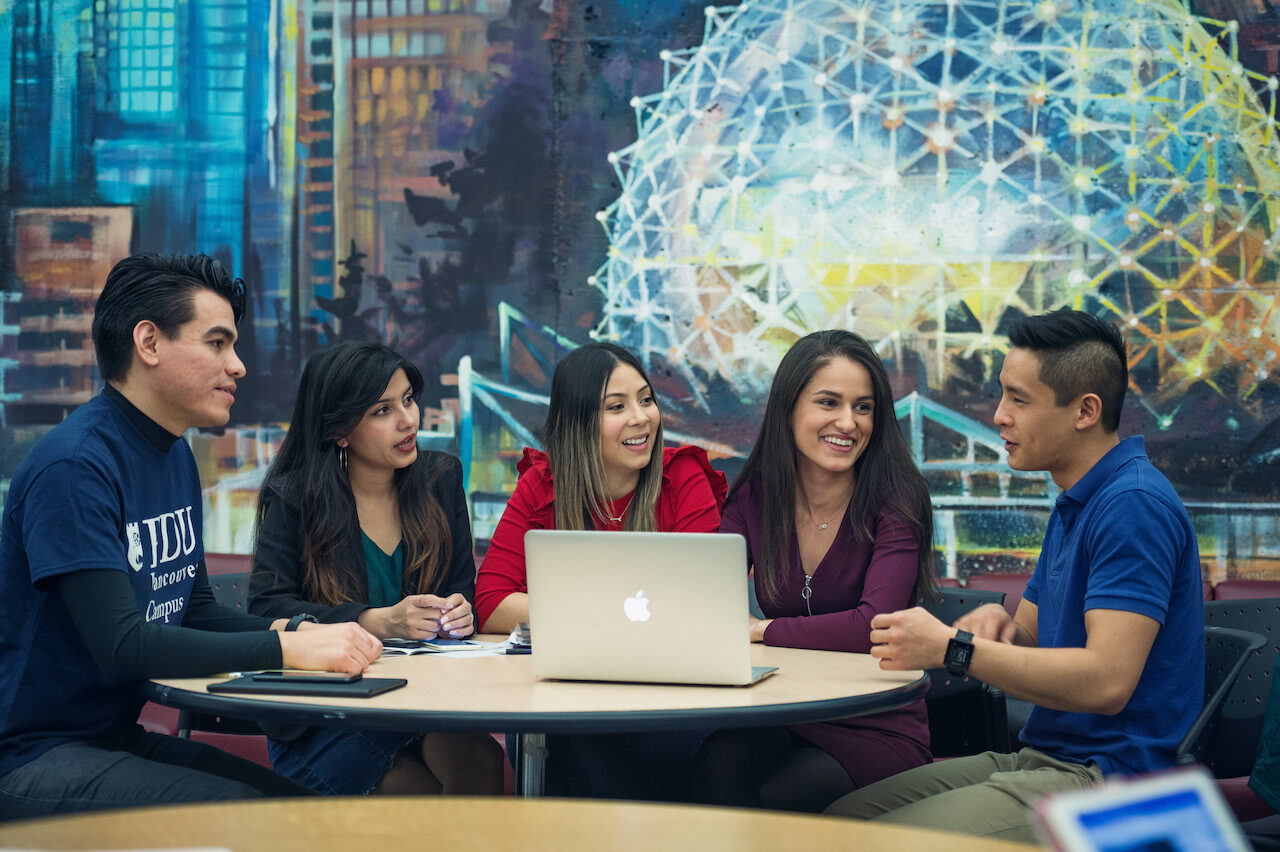 Program Highlights
AACSB Accredited Program
Our Bachelor of Science in Business Administration program is accredited by AACSB International – The Association to Advance Collegiate Schools of Business. This "seal of approval" is the hallmark of excellence in management education and represents the highest standard of achievement for business schools worldwide. The Silberman College of Business at Fairleigh Dickinson University is one of only four AACSB accredited institutions in British Columbia.
International Business Concentration
The International Business concentration prepares students to understand and effectively participate in the management of business firms operating in a multinational environment. Courses examine in-depth theories and applied concepts relevant to conducting business in a competitive global arena.
Minor in Digital Marketing
A Bachelor's degree in Business Administration, with an International Business concentration and a minor in Digital Marketing from the Silberman College of Business will prepare students for a career in this dynamic field and will equip you with the knowledge and skills to plan, design and manage a well-integrated marketing strategy.
Accelerated 4 + 1 Combined Degrees
Students can earn both an undergraduate and graduate degree in just five years. This program offers a pathway for motivated and high performing students to earn a bachelor's and a master's degree in one year less than it would traditionally take. The master's part of the degree is completed at our New Jersey campus in the USA.
For more information visit: MBA Core Curriculum
Internship Opportunities
During their last year of study, students have the opportunity to enroll in an internship either for credit or not for credit. This has many benefits as it allows students  to gain valuable work experience, develop and build upon skills, get a foot in the door at a company, etc
Study Abroad Opportunities and Global Business Experience
Students can travel, meet other people, and learn about other cultures while studying and earning credits towards the degree. Numerous destinations are available including FDU Wroxton (UK), FDU New Jersey (USA), SKKU (Korea), Zeppelin University (Germany ), IESEG (France), Chengdu (China), and many more.
Career Prospects
Our alumni work in a variety of industries across the country, most notably: A&W, RBC, Deloitte, Surgmed, Partap Forest Products, C.H. Robinson, Intact, Urban Bella, East-West Education Services, Canucks Sports & Entertainment (CSE).
BSBA Graduation Requirements
NOTE:  The requirements below are detailed on the Silberman College of Business's webpage. Any student with specific questions should contact the advisor on their home campus.
Curriculum
Business Foundational Courses General Education
Business Foundational Courses Business Core
Restricted Business Core
Major Required Courses (International Business)
Major Elective Courses (2 courses)