BS Computer Science (Florham)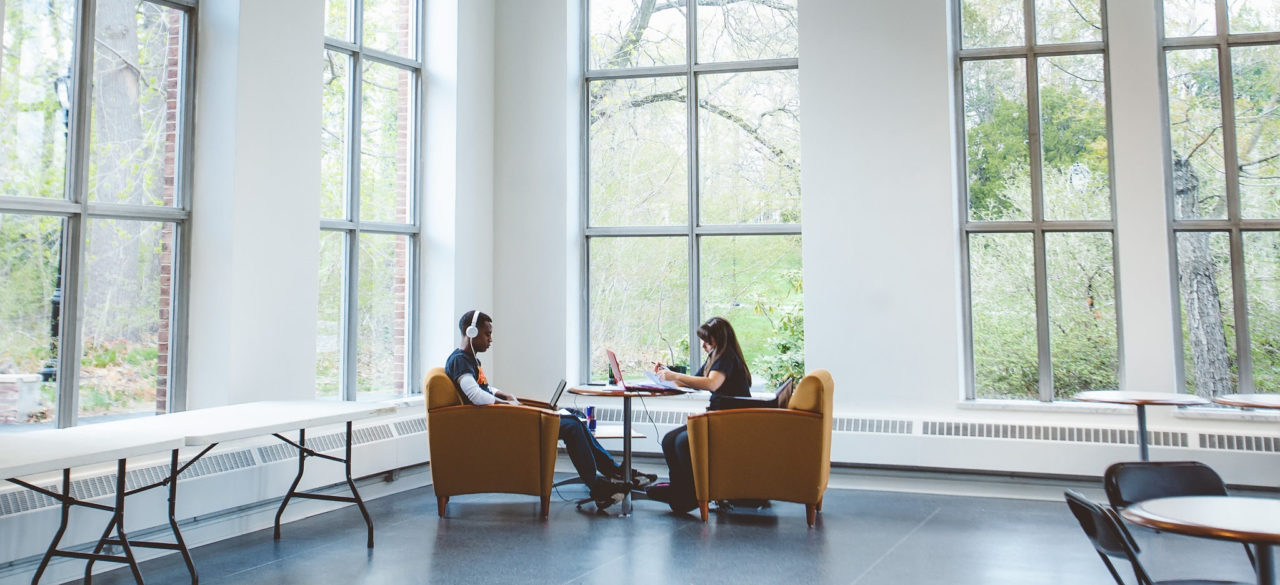 The  Bachelor of Science in Computer Science program is designed to give students broad knowledge in the theoretical as well as practical aspects of computer science. Students can choose from three different concentrations as part of their major: cybersecurity, game development, and data science. 
Program Outcomes
provide graduates with a solid foundation in the fundamentals of Computer Science.
prepare students for a professional career in Computer Science.
provide students with the necessary skills and knowledge that will allow them to adapt and grow in the workplace which is continually changing with advances in technology and globalization.
prepare students for graduate studies in Computer Science or related disciplines.
develop the critical thinking and analytic skills of students and thereby improve their problem-solving skills.
Degree Plan
NOTE: All students are required to complete the General Education Requirements of their campus in fulfillment of their Bachelor's degree requirements. 
Required courses
CSCI1205 Introduction to Computer Programming
CSCI2215 Introduction to Computer Science I
CSCI2216 Introduction to Computer Science II
CSCI2255 Discrete Structures
CSCI2233 Data Structures and Algorithms
CSCI3268 Database Systems
CSCI3371 Modeling and Simulation or MATH3300 Statistics I
CSCI3304 Computer Organization
CSCI3278 Operating Systems
CSCI3315 Software Design
CSCI4391 Senior Project I/CSCI4392 Senior Project II or CSCI4498 Computer Science Internship
Computer Science electives 
Five additional courses to be selected from the 3000 or higher-level offerings in computer science (CSCI designation).
Mathematics required courses 
MATH1107 Precalculus
MATH1203 Calculus I
MATH2202 Calculus II
MATH3220 Linear Algebra (or)
MATH3318 Differential Equations 
Mathematics Elective (3 credits)
One additional course to be selected from the mathematics offerings (MATH designation) above 2000.
Physics required courses 
8 credits of cognate Physics courses
Concentrations
Students can choose to pursue one of three concentrations, Data Science, Game Development, or Cybersecurity.
Cybersecurity
In addition to the required Computer Science courses listed above, students in the concentration take the following Computer Science courses:
CSCI 3157 Cyber Security
CSCI 3666 Data Communication and Computer Networks
CSCI 3355 Intro to Cryptography
CSCI 3869 Network Security
CSCI 3158 Information Security Design and Management
CSCI 3870 Security Regulations, Detection and Forensics
The National Security Agency (NSA) and the Department of Homeland Security (DHS) have designated Fairleigh Dickinson University as a National Center of Academic Excellence in Information Assurance Education (CAE/CDE) for the academic years 2012 through 2015, which was recently renewed for the period 2015 through 2020.
| | |
| --- | --- |
| US Department of Homeland Security | National Security Agency |
A Certificate of Completion of a NSA and DHS designated CAE/CDE program of study is awarded to eligible students who complete the B.S. degree in Computer Science with a Concentration in Cyber Security.
| Center for Cybersecurity and Information Assurance  |  Homeland Security News Wire  |
Data Science
In addition to the required Computer Science courses listed above, students in the concentration take the following Computer Science courses:
CSCI 3269 Introduction to Data Mining
CSCI 3270 Introduction to Machine Learning
CSCI 3998 Artificial Intelligence
Game Development
In addition to the required Computer Science courses listed above, students in the concentration take the following Computer Science courses:
CSCI 3389 Human Computer Interaction
CSCI 3998 Artificial Intelligence
CSCI 3388 Introduction to Game Development
CSCI 4488 Advanced Game Development
Two cognate electives to be selected from the following animation courses:
ANIM 1650, ANIM 2270, ANIM 2285, ANIM 2500,
ANIM 3330, ANIM 3350, ANIM 3450