School Psychology PsyD Traditional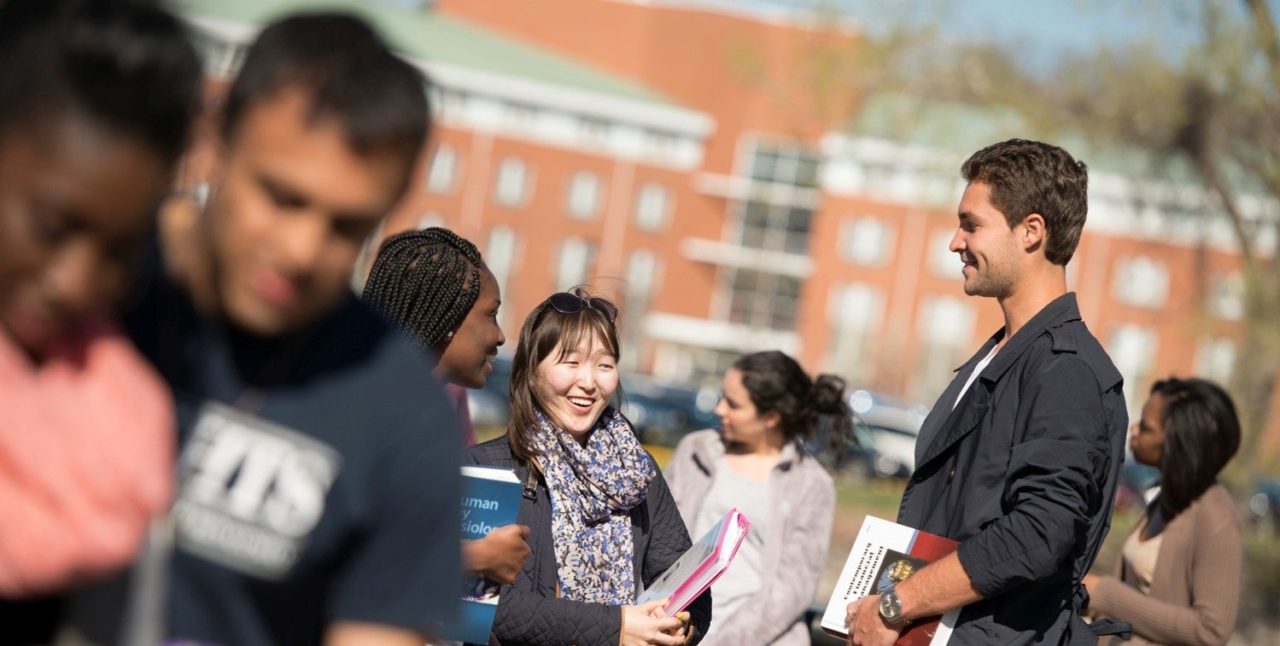 Please note that this program is currently not accepting new students.  If you are interested in pursuing training in School Psychology at FDU, please consider applying to our MA/Certification program and reach out to us with questions about pursuing doctoral-level coursework through our Advanced PsyD program over time. 
The program builds upon Master's certification level training and prepares students for eligibility for licensure for independent practice. Graduates are able to practice and hold leadership roles in a wide variety of settings, including schools, mental health clinics, child and family agencies, pediatric hospitals, vocational and rehabilitation agencies, educational programs in business and industry, juvenile justice facilities, colleges and universities, and private practice. It is expected that graduates will maintain a continuing pursuit of scholarly activities and a commitment to concerns of human welfare and social justice.
The program is designed to provide students with an integrated, sequential, and systematic program of study and field experiences that take theories of adult learning into account and facilitate professional growth over time.  Students learn about typical development and human diversity within the context of school settings throughout the program, and the need to understand these issues prior to evaluating systems, communities, classrooms, or individuals is emphasized. Students are encouraged to utilize the Problem-Solver model across all coursework and field experiences, and to apply a preventive and multi-tiered framework when addressing identified problems. These opportunities are provided through coursework, course-embedded and independently-pursued practicum experiences, and the capstone 1,500-hour internship.  In conjunction with each course or field experience, feedback regarding growth in relevant domains is shared with students by either/both university- and field-based supervisors.  It is expected that students will incorporate this feedback into their future work with the goal of continuing to develop the professional competencies required for practice.
The practitioner-scholar model adhered to by the program is the most appropriate to achieve its goals. Inherent in the model is quality training and the delivery of evidence-based practices. The program provides the education and experiences necessary for graduates to function in leadership positions and in multiple settings. Roles include (a) practitioner, providing direct services to children and indirect services to school personnel and parents; (b) supervisor, responsible for oversight of other school psychologists; (c) administrator, responsible for developing, implementing, and evaluating educational and psychological programs; (d) researcher, advancing the state of scientific knowledge; and (e) educator, functioning in institutions of higher education.
Professional Licensure and Certification
The Traditional and Advanced PsyD programs include coursework designed to meet the typical academic requirements for licensure in states throughout the country.  Given that the programs have not completed the APA accreditation process at this time, graduates must submit evidence of program completion to the state in which they are seeking licensure for review.  Our program graduates have successfully demonstrated that they meet licensure requirements in any states they have elected to practice, including the states of New Jersey, New York, and Connecticut.  However, given the variability in requirements — particularly in terms of internship requirements — from state to state, please check with the state professional licensing board about its requirements for licensure.  Our program faculty will be happy to work with you to understand the process and ensure that you have all the information you need to proceed with an appropriate course of study to meet your professional goals.
Please note that our specialist-level program has approval through the National Association of School Psychologists through 2025, which means that all students who successfully complete the Traditional PsyD program (which requires completion of specialist-level requirements) are eligible to become Nationally Certified School Psychologists.
Fieldwork
Students in the Traditional PsyD program engage in applied practica activities in the first three years of the program before embarking on a year-long, full-time pre-doctoral internship. Practicum sites expose students to diverse educational settings, from early elementary through college. Students work in public schools under the mentorship of practicing school psychologists and FDU faculty, and engage in direct service with clients in the COMPASS program, FDU's autism support program. Goals of these practica include gaining experience in schools, participating in practical experiences in school psychology, completing applied coursework, increasing knowledge of diversity, and developing doctoral-level clinical skills.
In recent years FDU school psychology students in the Traditional PsyD program have completed supervised internships at the following school districts or sites across the tri-state area (those offering a stipend are noted):
Glen Rock, NJ
North Rockland, NY
Pascack Valley Regional HS (Hillsdale, NJ)
Rye City School District (stipend)
Benedict's Preparatory School (Newark, NJ)
Westport, CT
YBH of Passaic
Funding Opportunities
All students who enroll in this program receive 50% tuition reimbursement during their first three years of training.  Students also have the opportunity to apply for the competitive Logan COMPASS Graduate Fellowship, a two-year position which will accept applications again in 2022-2023, and which covers the other 50% of tuition during that time frame.   In order to receive the fellowship, the student will be required to work directly with the COMPASS program for 10 hours per week throughout the academic school year, and on an as-needed basis during the summer (for example, to assist COMPASS students during Freshman Orientation).  
Degree Plan
FALL 2019 ENTRY AND BEYOND
1st Semester
2nd Semester
3rd Semester
4th Semester
SUMMER SESSION
5th Semester
6th Semester
SUMMER SESSION
7th Semester
8th Semester
PSYC8951 Supervision and Administration of School Psych Services
PSYC9150 Internship (School Psychology)
PRAXIS exam must be taken prior to graduation. 
Student may choose to postpone internship seminar until the 5th year. The 4th year may be used for dissertation. The goal would be dissertation completion prior to or in conjunction with internship
FALL 2018 ENTRY
1st Semester
PSYC6111 Theories of Personality
PSYC6121 Statistics and Research Methods 
PSYC6651 Introduction to School Learning Problems
PSYC6651 Ethics & Professional Practice in Schools
PSYC9171 Practicum in Schools I
2nd Semester
PSYC6129 Research Methods & Psychometrics
PSYC7124 Developmental Child & Adolescent Psychology 
PSYC6115 Child Psychopathology 
PSYC7820 Intro. to School Learning II
PSYC9172 Practicum in Schools II
3rd Semester
PSYC7615 Child Assessment I with Practicum
PSYC7815 Child Assessment II with Practicum
EDUC6740 Intro to the student with disabilities in School/Community
PSYC8910 School-based Consultation with Practicum
PSYC9173 Practicum in Schools III
4th Semester
PSYC8815 Child Assessment III with Practicum
PSYC7125 Applied Social Psychology
PSYC7825 Child Neuropsychology
PSYC8725 Prevention and Intervention with Children and Adolescents
PSYC 9174 Practicum in Schools IV
Summer Session
5th Semester
6th Semester
PSYC8112 Dissertation Seminar
PSYC8721 Seminar in Child/Adolescent Intervention  
EDUC6661 The Multicultural Classroom
PSYC8930 Advanced Consultation in School Psychology
PSYC9176 Practicum in School Psychology VI
PSYC7146 Issues and Techniques in Research and Evaluation II
Summer Session
7th Semester
PSYC9110 School/Community Mental Health
PSYC9150 Internship (School Psychology)
8th Semester
PSYC8951 Supervision and Administration of School Psych Services
PSYC9150 Internship (School Psychology)
PRAXIS exam must be taken prior to graduation. 
Student may choose to postpone internship seminar until the 5th year. The 4th year may be used for dissertation. The goal would be dissertation completion prior to or in conjunction with internship.