Five-Year PsyD School Psychology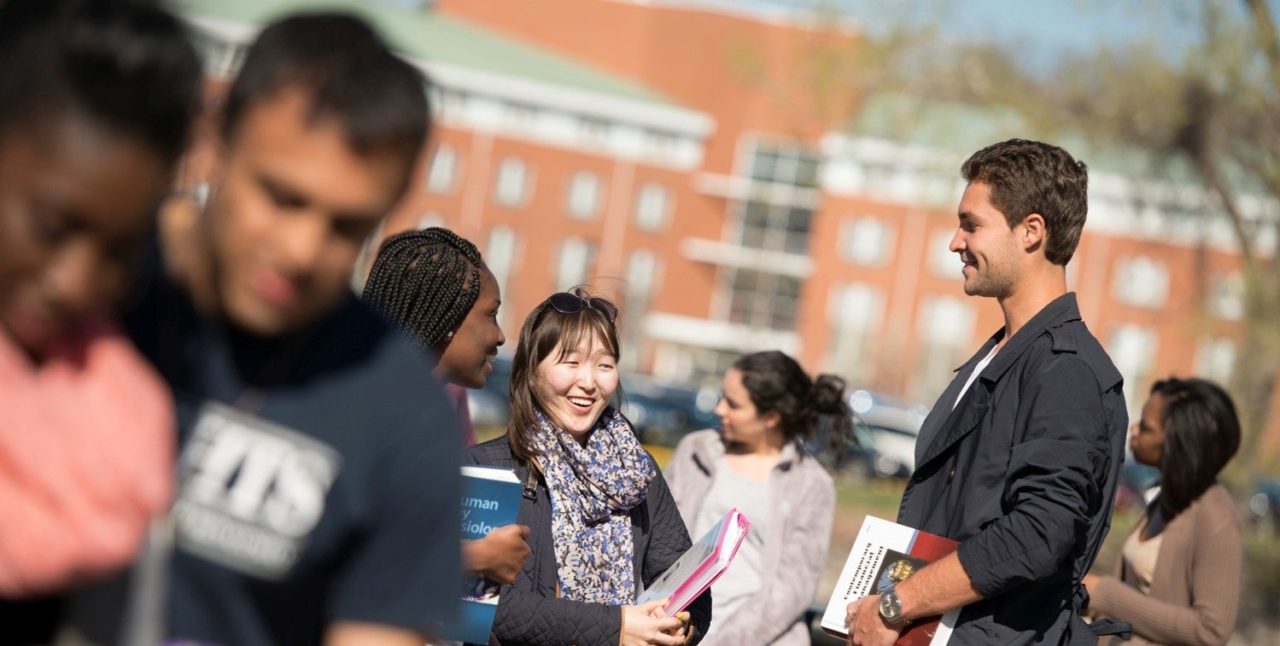 The School of Psychology offers two tracks for the school psychology doctoral degree: a five year full-time degree for applicants with a bachelor's degree in psychology or a related field and an advanced degree in school psychology for those who already have a master's degree and the certification in school psychology.
Five-year PsyD in School Psychology
The five-year school psychology doctoral program is an integration of theoretical and foundational knowledge and applied professional training for those committed to working with children and adolescents in schools and school-related settings. Graduates of the program also serve in leadership roles as well as in academic settings. The program prepares students for certification in school psychology and eligibility for licensure as a psychologist.
The program is a full-time program and is offered under the auspices of the School of Psychology. The program accepts a small number of students per year.  Stipends supporting half tuition are available for highly qualified students during their first three years in the program. Classes are held in late afternoon and evening, providing ample opportunity for practicum and research. The program's eclectic orientation and wide range of course work provides education in research, consultation, assessment, prevention, program evaluation, neuropsychology and psychopharmacology. There are opportunities for students to work closely with program faculty to develop specialized areas of interest and research. During their fourth year of study, students are expected to complete a doctoral dissertation in an area relevant to school psychology. Students are also expected to successfully complete a comprehensive examination and the PRAXIS exam in school psychology.
The program culminates in a yearlong internship in a school or related clinical setting. Students are encouraged to apply for APA-approved internships.
Program Outcomes
The School Psychology Programs (MA-Cert and PsyD) adhere to the recommended APA and NASP guidelines and objectives with specifically developed assessments corresponding to the specified objectives.
Students will obtain and apply knowledge of varied models and methods of assessment that can be used to identify strengths and needs in understanding problems and monitoring progress.
Students will obtain and apply knowledge of behavioral, mental health and collaborative consultation.
Students will obtain knowledge of human learning processes and differential learning needs together with the implementation of appropriate strategies addressing strengths and needs of students.
Students will obtain knowledge of human development process, to assess the process and to provide direct and indirect services appropriate to presenting needs.
Students will obtain knowledge of individual differences and the development of cultural competence, recognizing the importance of context on academic health and mental health of individuals.
Students will obtain knowledge of general education, special education and related services and to understand schools as complex social systems.
Students will obtain knowledge of and to implement evidence based services for prevention, crisis intervention and psychological intervention to promote mental health and physical well-being of students.
Students will attain knowledge of research, statistics and evaluation methods and a demonstration of the application of those skills.
Students will obtain knowledge and demonstrate in practice the best practices of the profession of school psychology including ethical, legal and professional standards and engaging in practices reflecting social justice and cultural competence.
Admission Requirements
Applications for admission to the five-year program should be submitted no later than February 15. Should an individual not yet be qualified for the Psy.D. program, that application will automatically be reviewed for the M.A. plus certification program.
Applicants to the five-year Psy.D. program should hold an undergraduate degree in psychology or related field with at least 18 credits in psychology beyond general psychology. Graduate courses taken at other institutions will be evaluated for transfer credit by the program faculty.
Applicants to the program must submit:
A completed online application form through the psychology common application, PsyCAS. The Apply Now page will direct you to the PsyCAS site.
Transcripts from all academic institutions previously attended.
Official report of Graduate Record Examinations (GRE) scores for the General Test and the Subject Test in Psychology.
Three letters of recommendation from academic and/or professional references.
A statement of professional interests and goals.
Applicants will be selected for a personal interview, based on credential review.
Degree Plan
1st Semester
PSYC6111 Theories of Personality
PSYC6121 Statistics and Professional Methods
PSYC6651 Ethics and Professional Practice in School and School Psychology
PSYC7819 Introduction to School Learning Problems I
Practicum in Schools I
2nd Semester
PSYC6115 Child Psychopathology
PSYC6129 Research Methods and Psychometrics
PSYC7124 Developmental Child and Adolescent Psychology
PSYC7820 Introduction to School Learning Problems II
Practicum in School II
3rd Semester
EDUC6740 Introduction to the student with disabilities and autistic spectrum disorders 
PSYC7615 Child Assessment I with Practicum
PSYC7815 Child Assessment with Practicum
PSYC8910 School-based Consultation with Practicum
Practicum in Schools III
4th Semester
PSYC7125 Applied Social Psychology
PSYC7825 Child Neuropsychology
PSYC8725 Prevention and Intervention with Children and Adolescents
PSYC8815 Child Assessment III with Practicum
Practicum in Schools IV
Summer Session
5th Semester
6th Semester
Summer Session
PSYC7133 Learning, Cognition and Emotion
7th and 8th Semester
PRAXIS exam must be taken prior to graduation.
Students may choose to postpone internship seminar until the 5th year. The 4th year may be used for dissertation with the goal of dissertation completion prior to or in conjunction with internship.
Internship Sites
Students will be required to participate in a full-time clinical internship approved by the faculty. The internship may begin in the Third Year Fall semester and may continue through Spring and Summer Semester.
Candidates in FDU's PsyD in psychology have been very successful in obtaining competitive internship positions at schools and health institutes in the New York/New Jersey metropolitan area, as well as in other parts of the country. Recent placements in internships have included the following institutions: