Veterans Business Mentors
This unique mentoring program is designed to bring entrepreneurs together with more seasoned entrepreneurs and business people to help them in the sometimes solitary journey to business success.
What are the qualifications for being mentored in the Rothman program?
The mentee can be any entrepreneur currently in business or beginning to explore the path of entrepreneurship.
How do I sign up?
Fill out the Mentor/Mentee statement of interest form. Your name will be put into our database and matched with an appropriate Mentor/Mentee. We will contact you within one week to confirm receipt of the information and if necessary contact you to clarify your needs.
If you have any questions, please contact us at rothman@fdu.edu.
The Role of the Mentee
Being a mentee can increase the likelihood of success within your own organization as a result of the focused support that you receive in your developmental activities. You can improve your skills and knowledge and increase your understanding of the challenges faced by other entrepreneurs and business people. You can also gain access to a new network of contacts to draw upon in the future. To enhance the mentoring relationship, you should:
Prepare, and share with the Institute and the mentor, a set of goals and objectives of what they want to gain from this program.
Prepare for their meetings by learning about the mentor and his/her organization.
Prepare an end-of-year evaluation stating what they learned and suggesting improvements to the program.
Approach the mentoring relationship in a professional manner.
Respect the limits of their mentor's time and attention.
Veteran Mentor Program
At the Rothman Institute we are cognizant of the challenges a veteran faces that are inherent in the transition back to civilian life. Our entrepreneurial mentoring is focused on the opportunities and challenges in starting and growing one's own business. Recognizing all of that, we have developed a free program targeted specifically at the young men and women who have decided to make that transition while simultaneously starting their own business.
Developed by a Vietnam veteran and staffed with mentors with a diverse range of skills and experience, the Veteran Mentor Program is available to provide that needed impetus for those desiring to test their entrepreneurial mettle.
The program we have developed has at its core, the assignment of a personal mentor who will work with the veteran every step of the way. The mentor will serve as a coach and sounding board as the veteran goes through the steps to entrepreneurship. They will also guide the veteran through the Rothman Institute's extensive array of resources including extensive outreach and academic programs as well as outside resources including the SBA and State of NJ programs. And most importantly, the services of the mentor are absolutely free.
Mentors In Residence
To better assist aspiring entrepreneurs, both students and nonstudents, the Institute has created a new position. The mentors-in-residence will be available to help and guide those seeking to start and/or grow their business.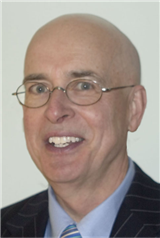 John P. Howlett has joined the Institute as Mentor-in-Residence. After resigning his Captain's commission in 1970, John entered the world of corporate America at AT&T Long Lines. As a member of AT&T's fast track program, he had the "opportunity" to move six times in 12 years. During that time he completed his MBA in Operations Research in 1975 from Fairleigh Dickinson right here at our Madison campus. John's roles at AT&T included stints in Operations, Sales, and Marketing. In 1983 John's entrepreneurial spirit won out over corporate America and he and his wife Rosemary founded their own company, an Entre Computer Center franchise. After 3 mergers and 3 acquisitions with a few name changes thrown in, the company became public and eventually reached over $100 million in sales revenue as Emtec, Inc. After retiring from Emtec in 2008, John founded HomeShore America to provide IT staffing and outsourced business services. HomeShore America is a Veteran Owned Small Business with a focus on recruiting staff who are veterans or individuals with disabilities.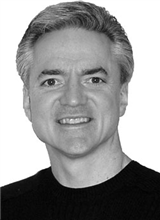 John Crawford is a long-time supporter of the Rothman Institute who is now a Mentor in Residence. John is co-founder and Managing Partner of Enspirix, LLC a workplace consulting firm that specializes in helping companies create sustainable, organization-wide collaboration. In his role there, he is responsible for the strategic direction, general management and marketing of the firm while also serving as Practice Leader for Communications and Change Leadership activities. His client work connects identity, culture, branding, and communications to enable organizations such as Pfizer, Charles River Labs, SystemsLink and Pearson spark innovation, spread knowledge, and improve their performance.
In addition to his work with Enspirix, John has an independent Marketing and Communications consulting business, Timely Ideas, that blends know how in marketing with individual / group performance coaching. He frequently works with start-up, early stage and independent entrepreneurs / consultants to help them successfully launch, be more effective and stay on-track. Range of assignments include: Forming Company Identity; Brand Revitalization; Marketing Strategy; Brochure and Printed Materials; Website Development; Program Launches; Communication Campaigns; Organizational Assessment; Group and Individual Coaching; and Talent Mentoring.
Prior to pursuing consulting, John worked ITT Communications Services, Metromedia Company and ESA where he created a series of intrapreneurial roles himself inside for himself in marketing, management, business development, and sales support. John has a business degree from the University of Rhode Island where he played NCAA football on scholarship. He has an MBA and Masters Degree in Organizational Psychology from FDU and studied at Wroxton College in England. John is also an Adjunct Faculty Member at FDU in its Leadership Studies Graduate Program.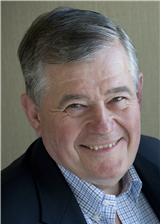 Victor Fabry has joined the Rothman Institute as a Mentor in Residence. As an entrepreneur, he has founded two successful businesses. In 1991, he established a successful retail storefront business in Madison, New Jersey. In 2003, Victor founded Greylock Group, a management advisory firm.
Prior to founding GreyLock Group, Victor was a career IBMer with 28 years experience as a marketing manager and account executive to the financial services industry. As an IBM Account Executive, he received national recognition for successfully marketing value added business solutions to commercial banks, investment banks and brokerage firms. Vic was responsible for the setting of business goals, revenue targets for a team of sales and systems engineers dedicated to leading bank and non-bank financial institutions including ADP, Credit Suisse, Citigroup, JPMorgan Chase, and Merrill Lynch. A key responsibility was managing business relationships with CEO, CFO and CIO level executives.
As a member of Score, which is affiliated with the U.S. Small Business Administration, he has provided counseling and advisory services to over 100 small and mid-sized businesses in New Jersey. Vic has an Economics degree from the Seton Hall University and an executive MBA from UPenn's Wharton School.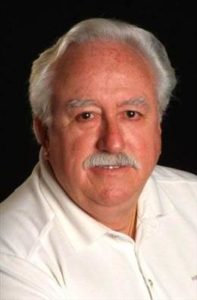 Bob Donnelly is an author, educator, and brand builder for businesses and individuals. He is an entrepreneur and has started and sold several technology businesses, as well as created and delivered a number of successful seminars domestically for Business Week, Inc. Magazine, and for Frost & Sullivan throughout Europe.
He was featured in USA Today for his work with the Inc. 500.
Professor Donnelly has also been teaching graduate and undergraduate business courses for 20+ years and has developed an online MBA Program in Entrepreneurship for Rushmore University, a global online university where he is a Distinguished Professor on the faculty. His books are: Personal Brand Planning for life and Guidebook to Planning: A Common Sense Approach, both available on Amazon. He also has developed a YouTube video: What are you doing with your life Robert Donnelly.
Bob spent his corporate life as a C level executive with IBM, Pfizer, and EXXON, and then was the CEO of the U.S. subsidiaries of several foreign multinational firms. These days besides being an educator and prolific writer and blogger, he is an Interim Executive functioning as either the COO, CMO, or CFO for a diverse collection of companies.