School of Hospitality Study Abroad
Take advantage of the opportunity to study abroad. You can travel and study for a single course between semesters, or stay abroad for an entire semester.
European Seminar in Switzerland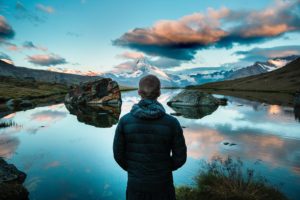 To ensure that graduates possess the well-rounded preparation essential to succeed in the field, students attend European Seminar during spring break of their senior year. Students travel with their classmates and gain an understanding of European standards of quality at some of the finest hotels, restaurants, and wineries. Prior to their travels, students take two courses as part of the professional development series to gain insight into international itinerary planning, etiquette, and relations. Students enrolled in these courses investigate management approaches, techniques and strategies, as practiced in the United States in specific areas of the hospitality industry such as human resources, organizational systems, law and environmental issues in contrast with their counterparts abroad.
In addition to attending management seminars, students tour outstanding hotel properties and are given an opportunity to experience Swiss food and beverage service. They go behind the scenes at various hotels like Interlaken's Victoria-Jungfrau Hotel and the Palace Hotel in Lucerne, both five-star hotels and members of the world-renowned Leading Hotels of the World.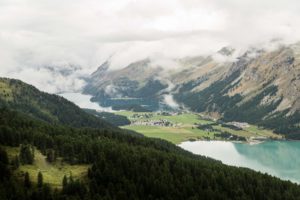 The town of Engelberg, Switzerland serves as the School's location for its annual senior global seminar. It also is the leading mountain resort in central Switzerland, and lies in a high alpine valley. In the Middle Ages, Engelberg was known for the educational accomplishments of its Benedictine monastery, whose school once brought the valley fame in Switzerland. Since the 19th century, Engelberg has been internationally known as a resort and spa. Today, it is visited as much for skiing as for its clean air: there are twenty-four ski lifts in the vicinity. With its combination of modern sports facilities and alpine location, Engelberg is a magnet for both summer and winter tourism. Less than an hour away by train (half an hour by car) lies the famous city of Lucerne with all its cultural and entertainment resources, while Switzerland's largest metropolis, Zurich, is only an hour's drive from Engelberg.
For students that remain interested in pursuing additional overseas experiences, Fairleigh Dickinson University has a wealth of partnerships with other universities. Students can learn more about these options when speaking with the Study Abroad Office. Some options for overseas experiences include coursework in Wroxton, England; Vancouver, Canada; Chengdu, China and the Netherlands.