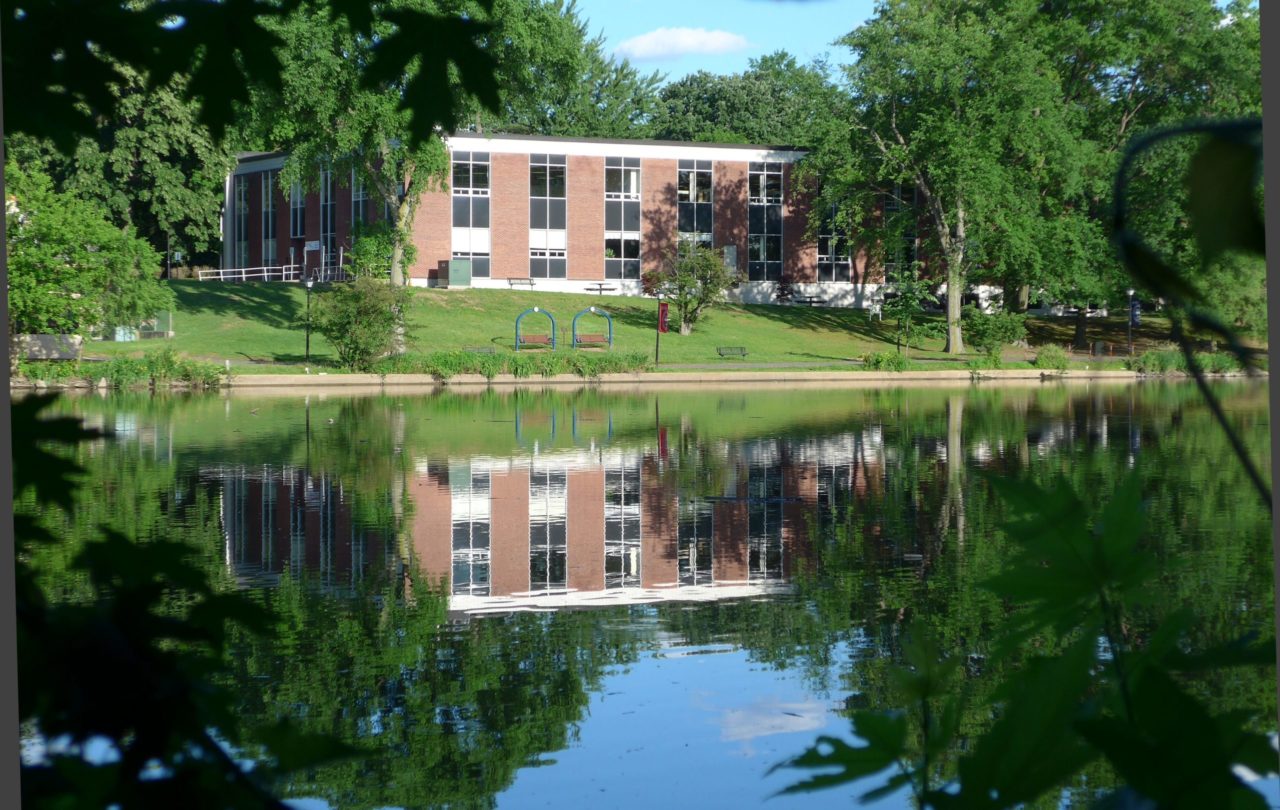 FDU's Metropolitan Campus is a unique locale: A cluster of academic resources the size of a small town, set along the ever-changing tidal estuary of the Hackensack River. Every year, building and landscaping projects are undertaken to keep this whole span — from River Road in Teaneck to River Street in Hackensack — what it is.
River Road Landscape Restoration
This year, to maintain both the beauty and the ecology of the campus's eastern border, FDU Facilities has commenced a landscape restoration project on the Teaneck side of the Metropolitan campus. The first step will be to remove invasive plants, and documentation of these steps is available online for those interested in the details of this project that will move forward from winter through spring and summer into fall of 2020.