Williams Hall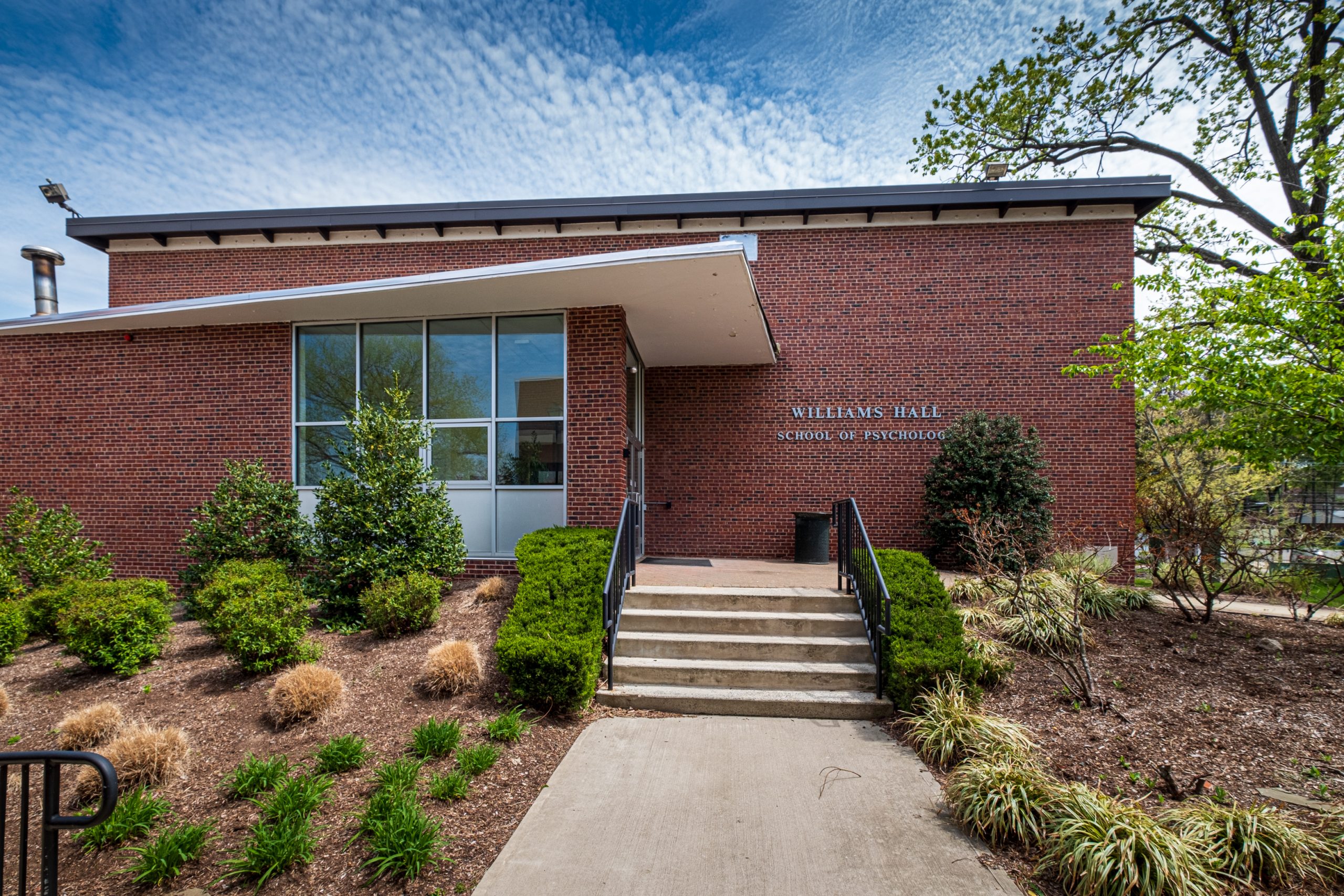 Williams Hall is the home of the School of Psychology and Counseling, which includes a nationally recognized and highly selective Ph.D. in Clinical Psychology program, as well as FDU's Psy.D. in School Psychology program.
Fitness Center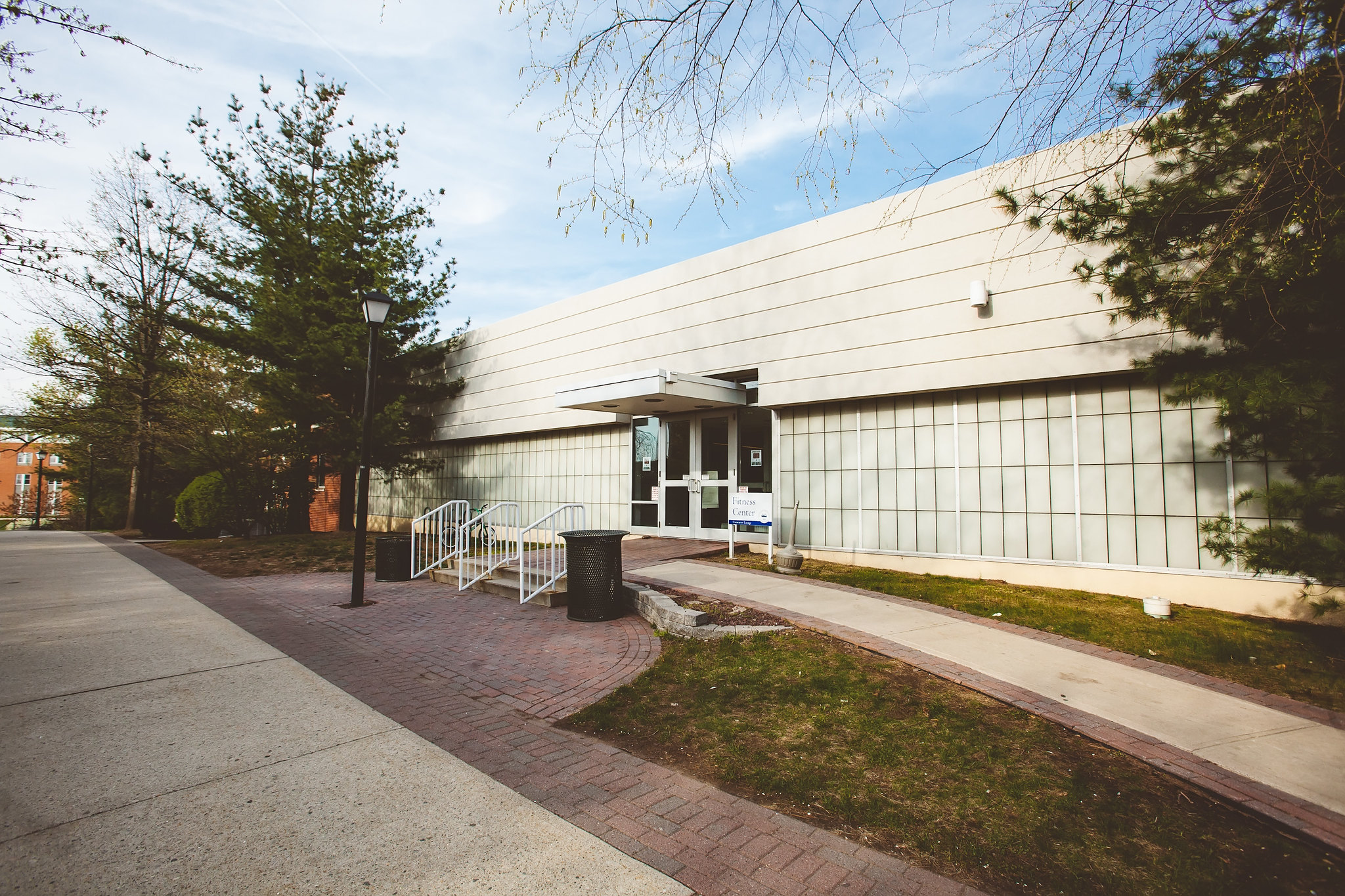 Located on the Teaneck side of campus, The FDU Metro Fitness Center provides students a wonderful, on-campus resource to recreate and stay fit.  The facility features a full-length basketball/volleyball/badminton court, group exercise studio, and a cardio machine room.  In addition, we have dedicated free weight and selectorized weight rooms, a lounge area, pool and ping-pong tables, a dedicated prayer/meditation room, and locker rooms with showers and day lockers.  We offer regularly scheduled intramural activities and our staff is more than happy to provide guidance and instruction to help you make the most of our equipment and facility.
Northpointe Residence Hall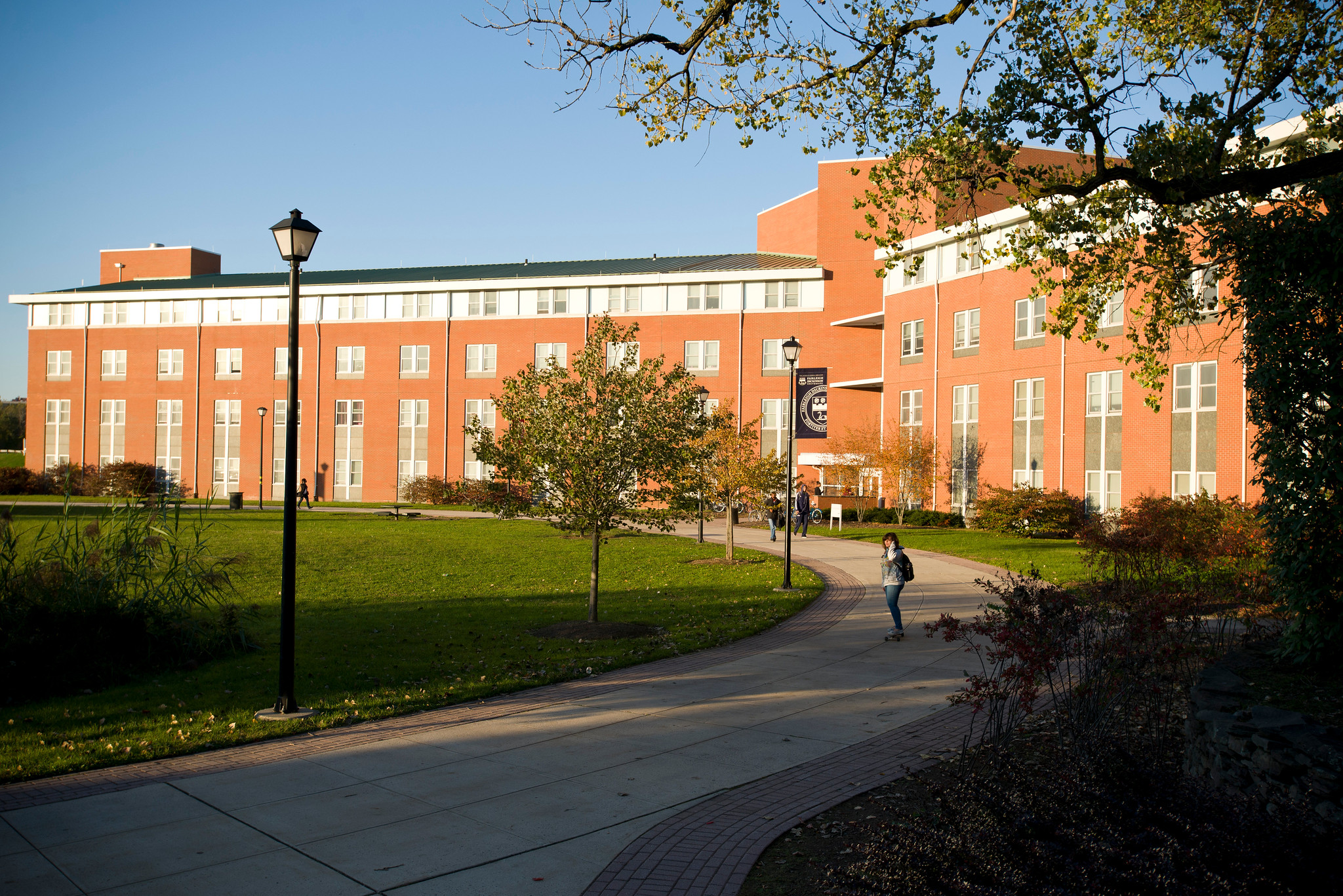 The newest Metropolitan Campus residence hall is Northpointe, overlooking green lawns and the Hackensack River at the north end of the Teaneck side of the campus. This 300-student residence hall features spacious rooms each with two beds, bathroom and microwave/refrigerator capability. Each floor has a lounge, laundry room and vending area.
Robison Hall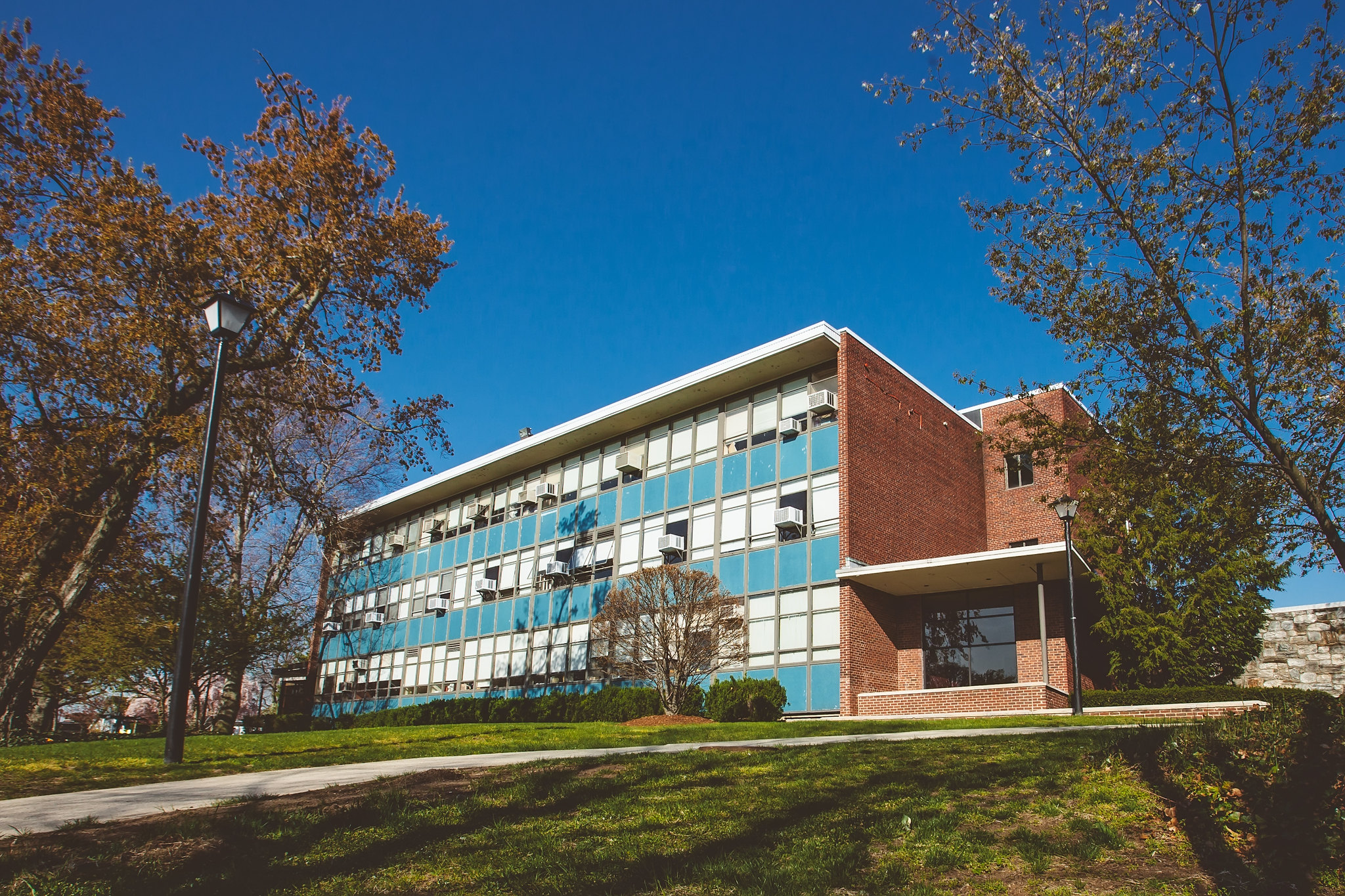 Student Union Building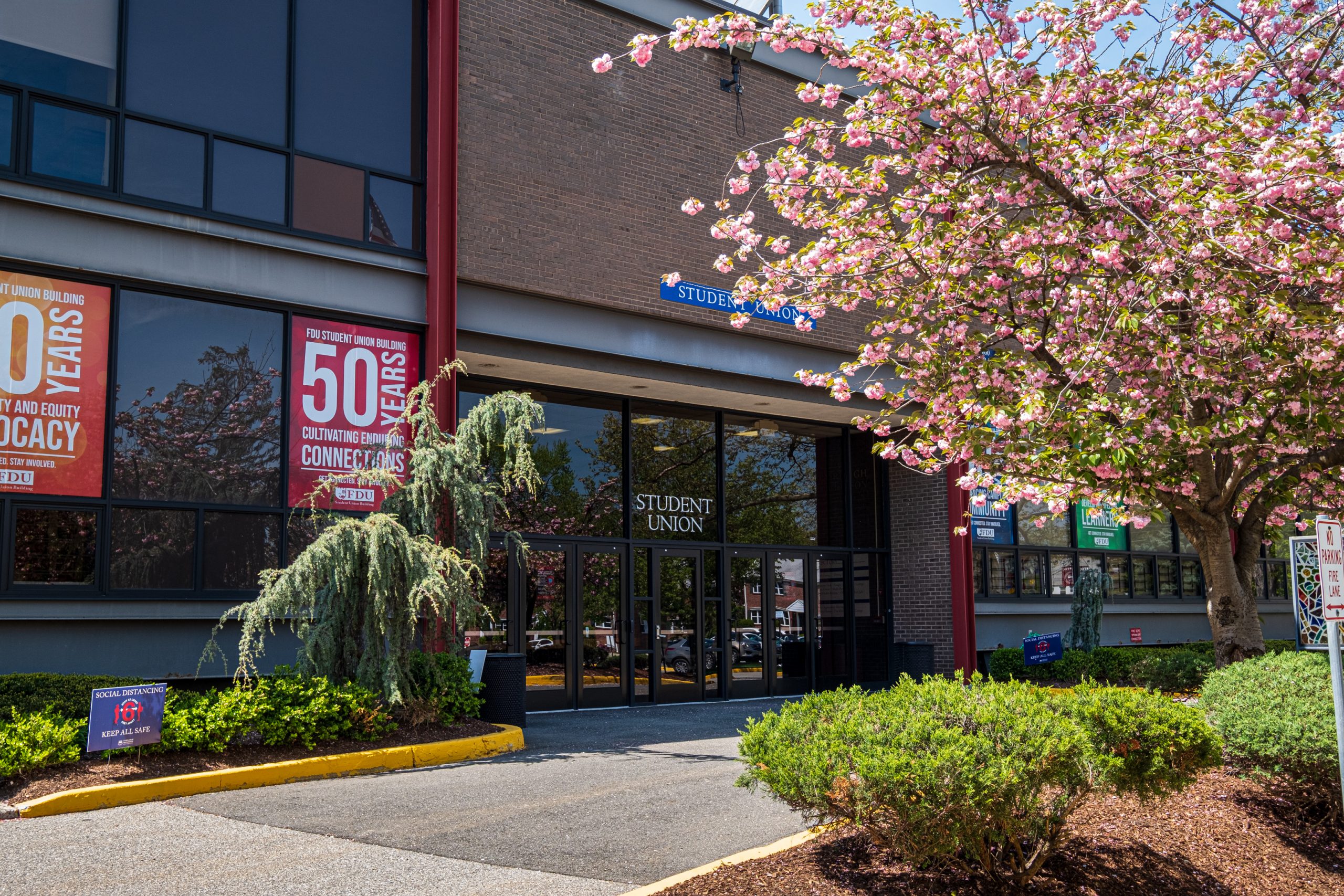 The Student Union Building includes the Office of Student Life, Student Health Services, the Knight Club and the Multipurpose Room, all located on the main floor. Several student organization offices (The Equinox, Militis, the MultiCultural Council and Student Organizations Office and 92Q-FM Radio Station), the Rutherford Room, Metro Lounge and student mailboxes are located on the lower level. The Dining Hall is located on the third floor of the building.
The Knight Club is a recreational facility that currently houses board games, pool tables, a ping-pong table, seating areas and a large-screen projection DVD/VCR system with cable television. The club is host to a wide variety of programs that are presented for the University community to enjoy. Events include music, interactive entertainment, films and movies, speakers and much more. Gourmet Dining Services operates the Knight Owl Coffee Spot in the Knight Club. The Kron Lounge, Metro Lounge and Student Union Building Conference Room are available for meetings and small events. The Rutherford Room and the Multipurpose Room may be reserved for lectures and special dining events.
Muscarelle Center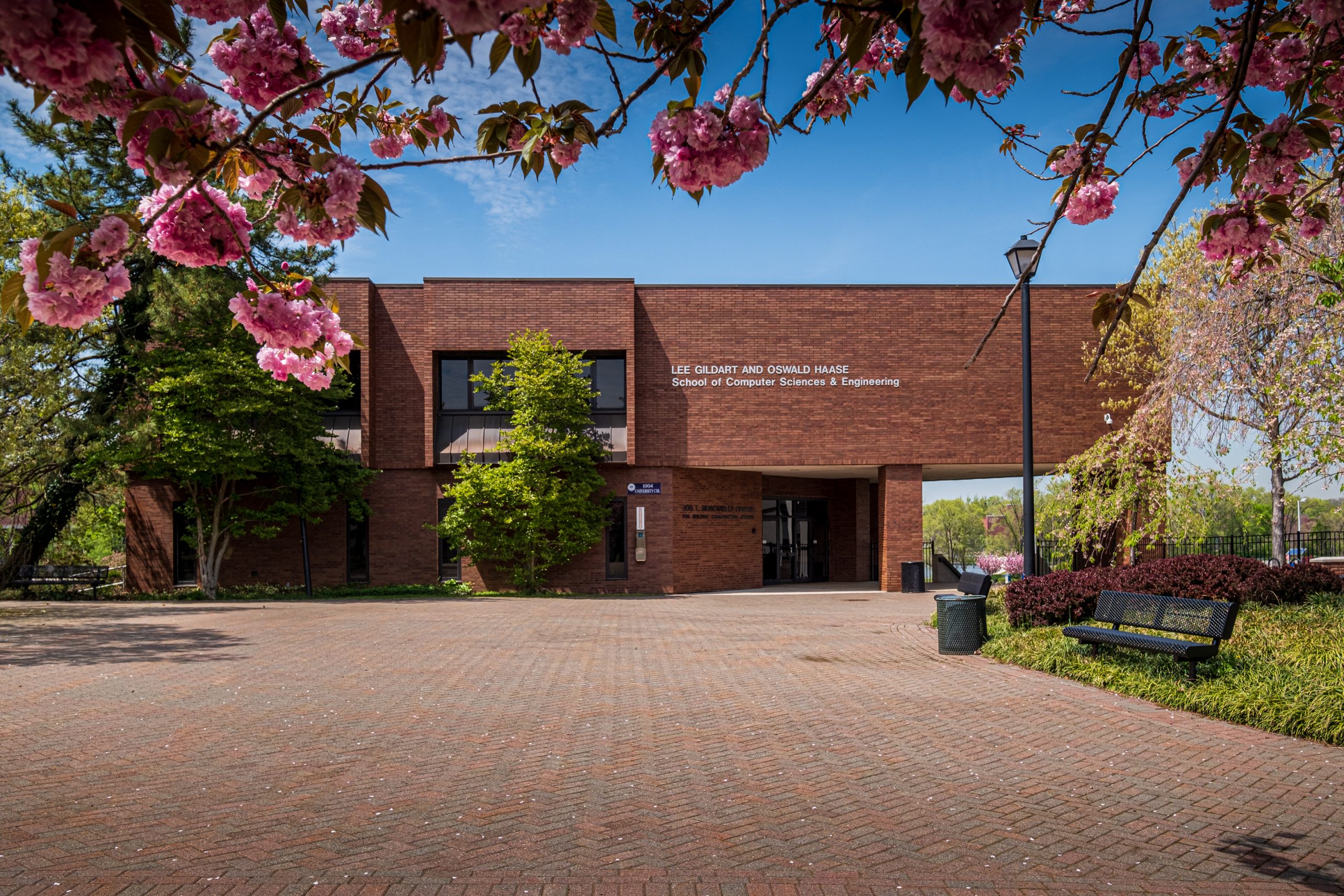 The Muscarelle Center for Building Construction Studies houses Gildart Haase School of Computer Sciences and Engineering. High-tech laboratories, computer resources, classrooms, and faculty offices for Engineering and Engineering Technology are also located in this building.
Kron Administration Building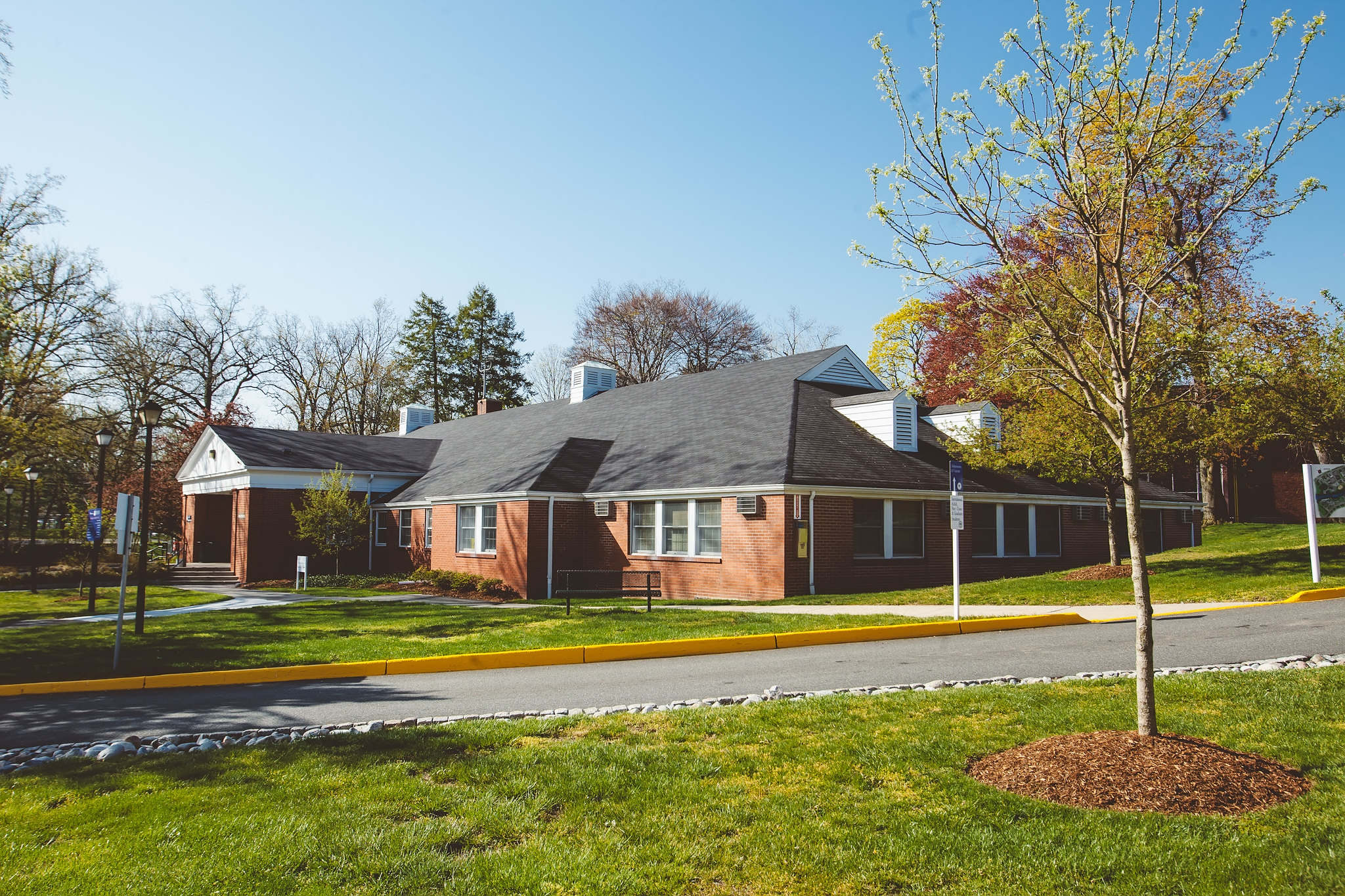 Dickinson Hall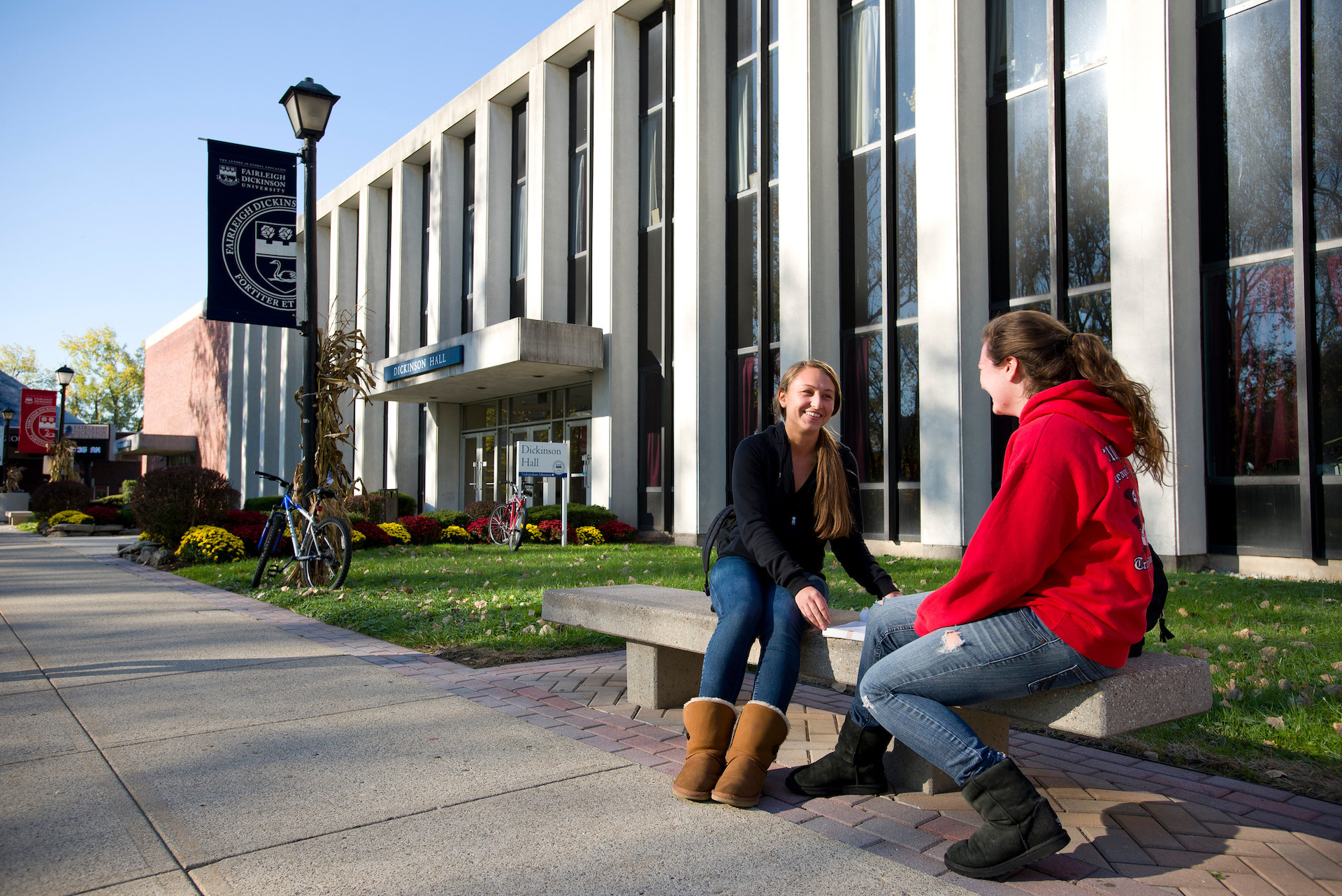 Dickinson Hall features major classroom, laboratory, office and auditorium space. Dickinson Hall houses the Silberman College of Business, Henry P. Becton School of Nursing and Allied Health, and International School of Hospitality and Tourism Management. It also contains the Office of the President and other key FDU administrative offices.
Dickinson Hall has three microcomputer laboratories for student use on the second floor. The Business Research Library is located on the first floor, as are a small cafe and vending machines. Undergraduate Admissions is on the third floor.
Wilson Auditorium is in the southeast corner of the building, nearest the Rothman Center, and has its own entrance to the building.
The main first-floor hallway of Dickinson is Heritage Hall, where plaques commemorate individuals of distinguished contribution throughout the University's history.
Dickinson Hall Floor Plans
Alumni Hall and Riverside Cafe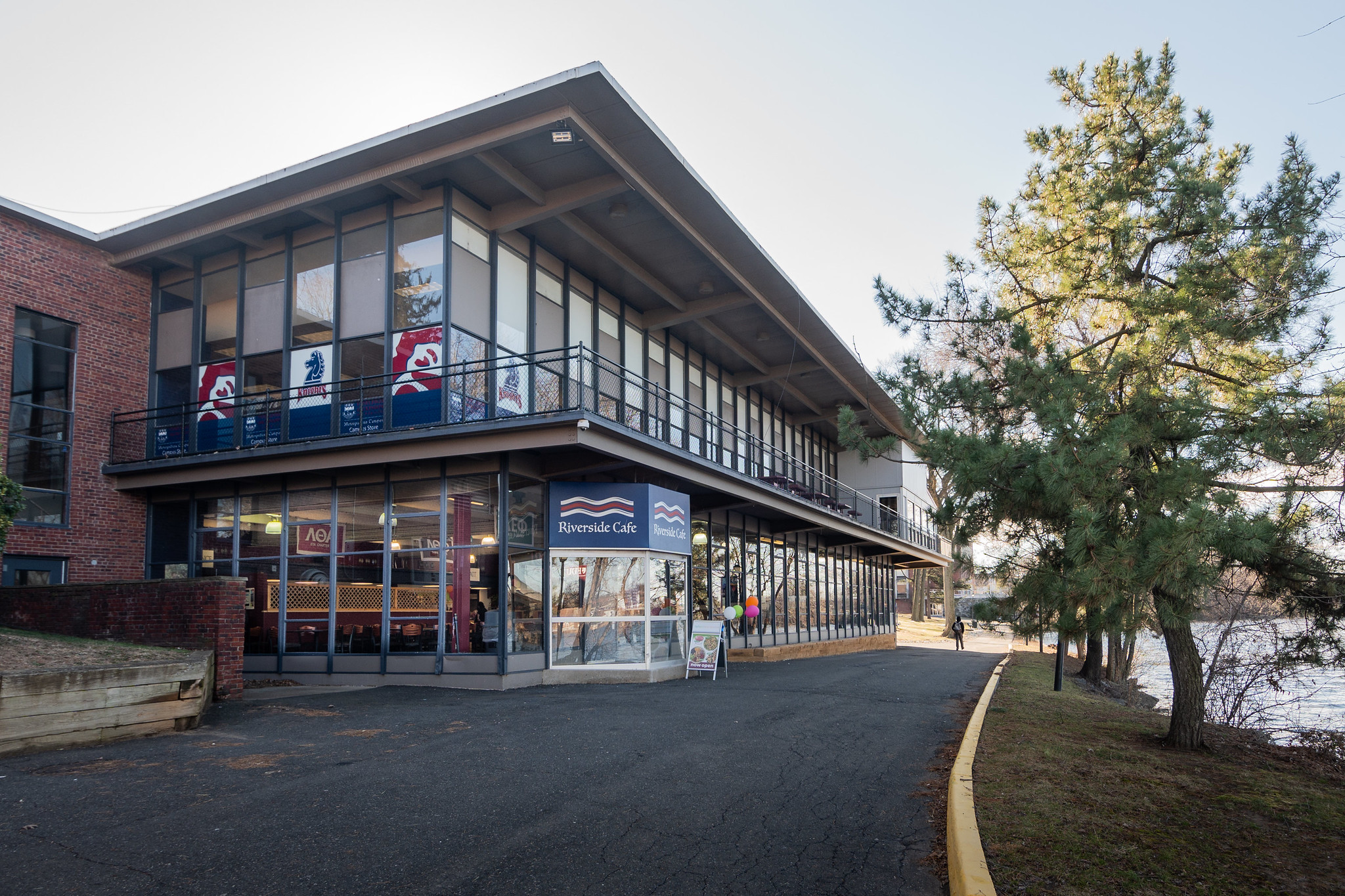 Metropolitan Campus Library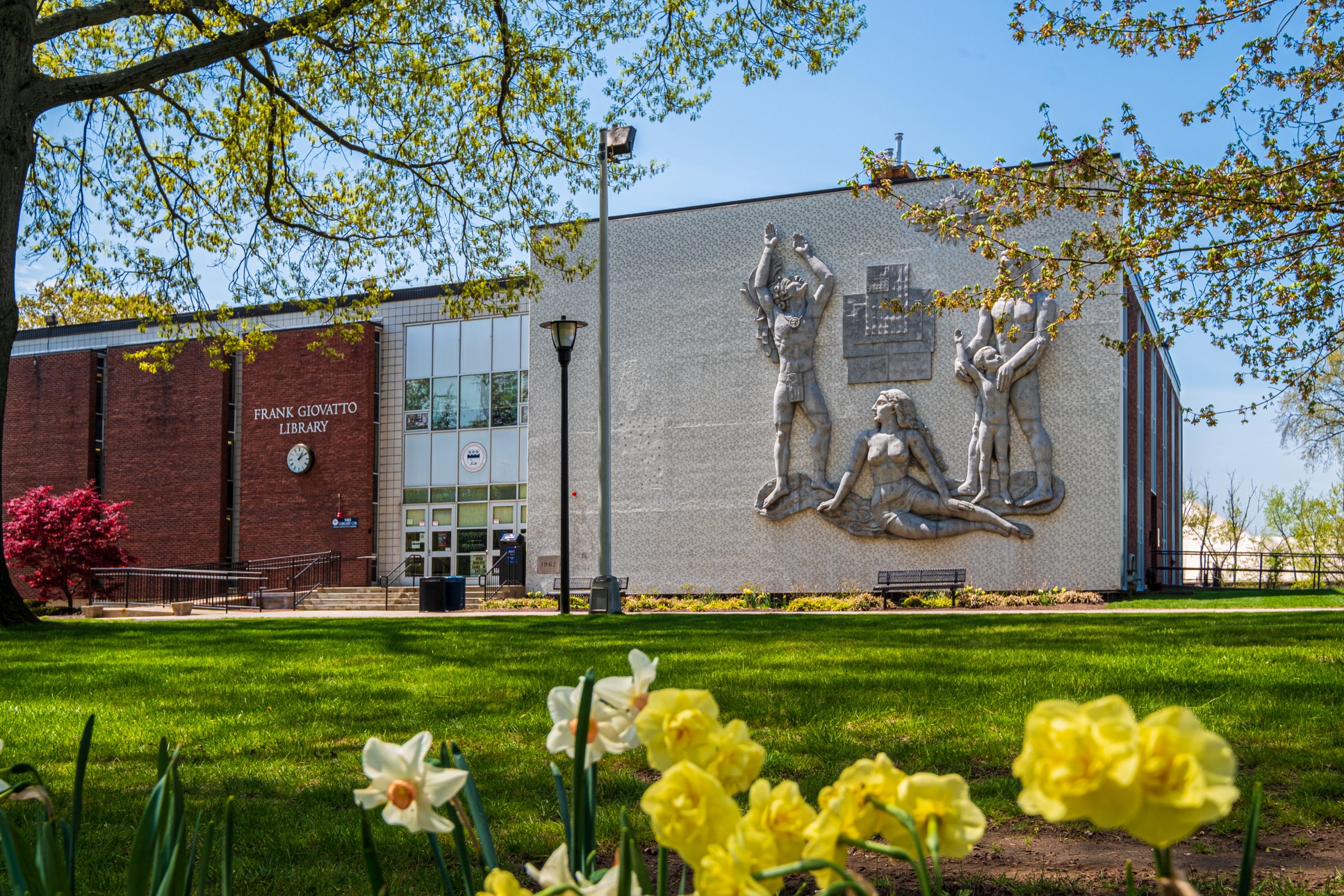 The Metropolitan Campus Library is on the Teaneck side of the Metropolitan Campus and offers comfortable spaces for students to work. It houses approximately 154,000 print volumes, periodicals, DVDs, audiobooks, microforms, and special collections. The FDU Online Library provides access to 190+ subscription databases containing over 20,000 full-text journals, more than 145,000 e-books, and a streaming video collection. Most resources within the FDU Online Library are available 24/7, both on campus and remotely. The exterior of the library features a relief by noted artist William Zorach. This main library of the Metropolitan Campus was formerly known as the Giovatto Library, and before that, Weiner Library.
Becton Hall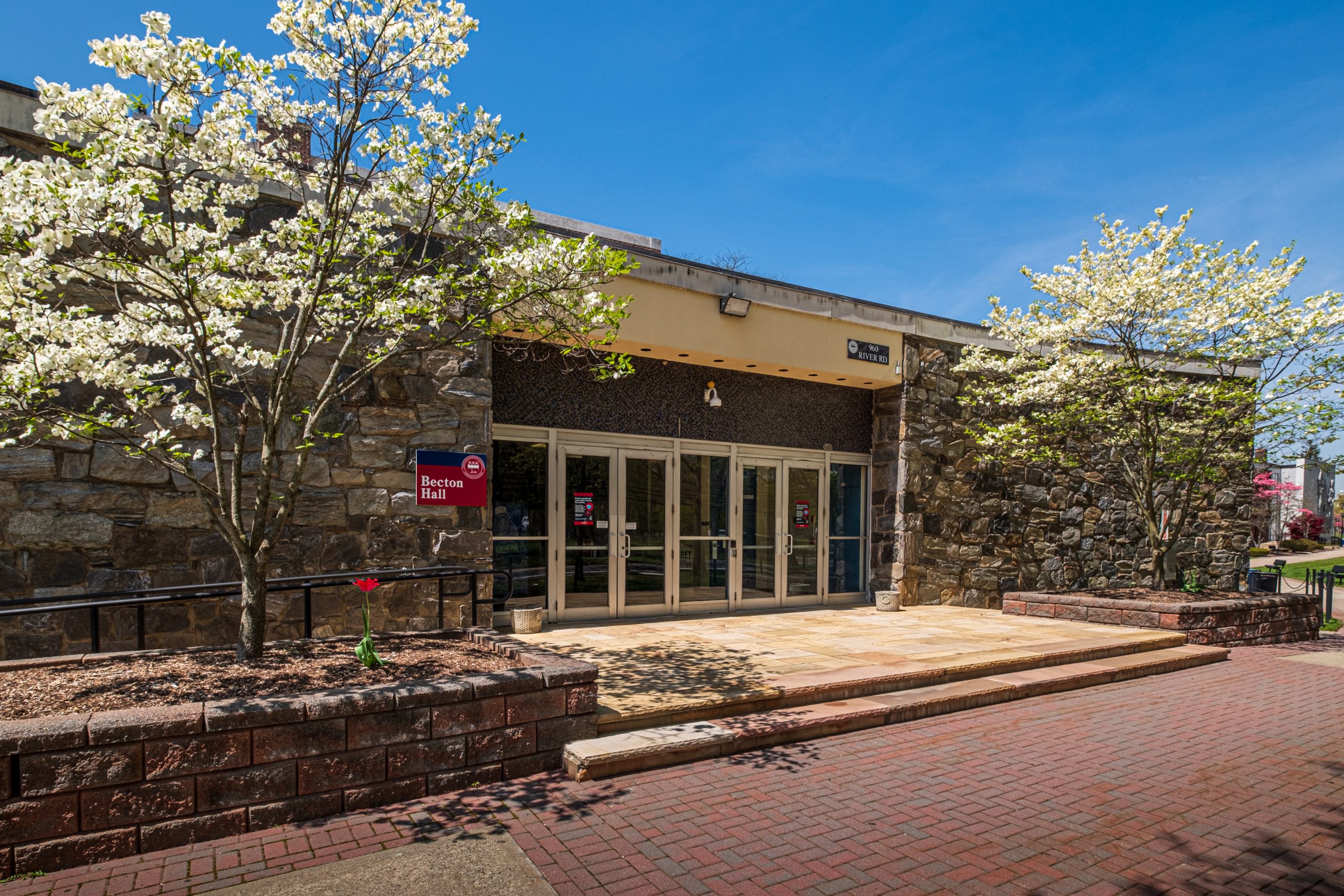 University Court Residence Halls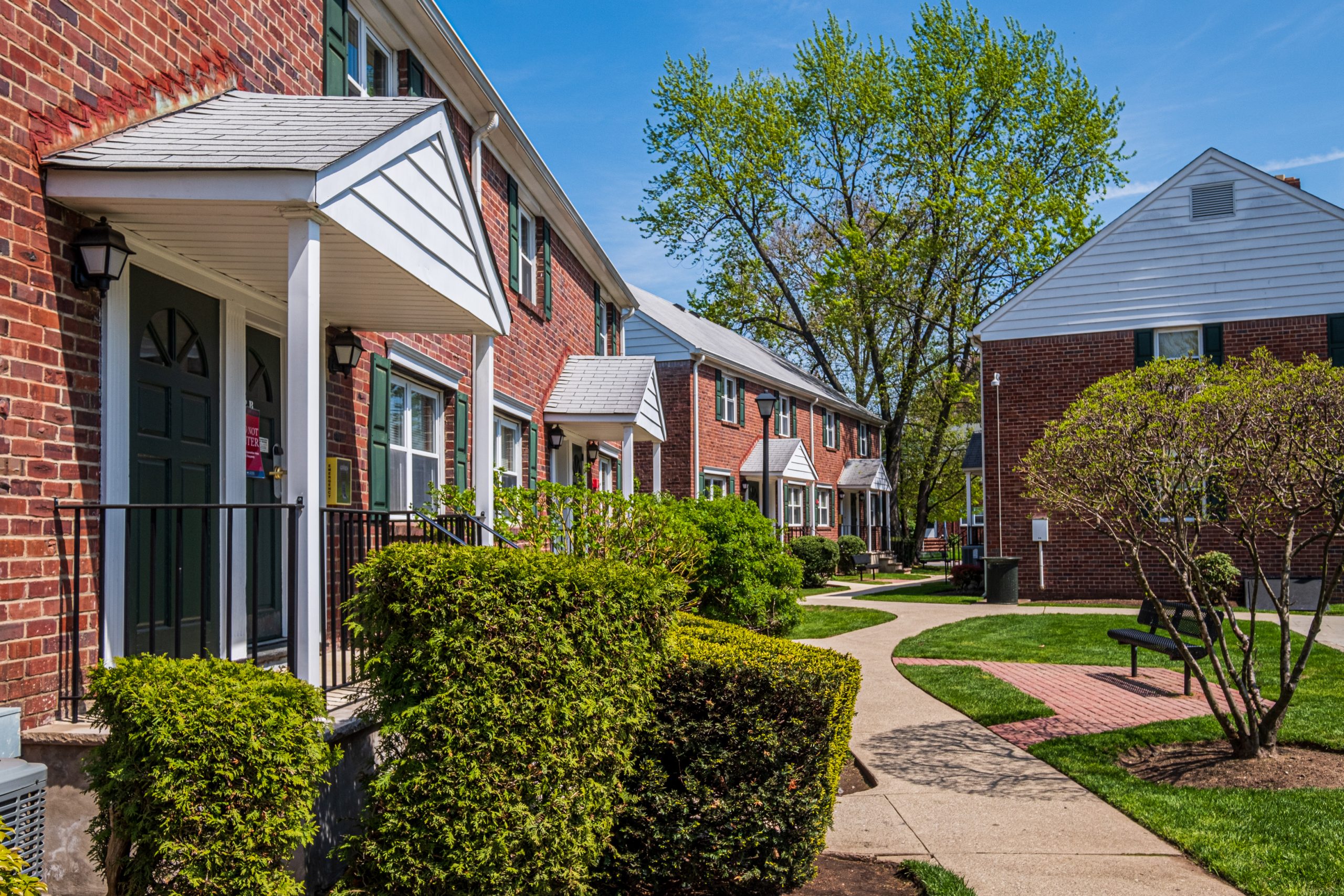 University Court is comprised of ten separate townhouse-style buildings.  Each building contains one to three same gender sections on two floors, one to two bathrooms per floor.  The courts contain mostly double rooms with some single and triple occupancy rooms.
Robison Annex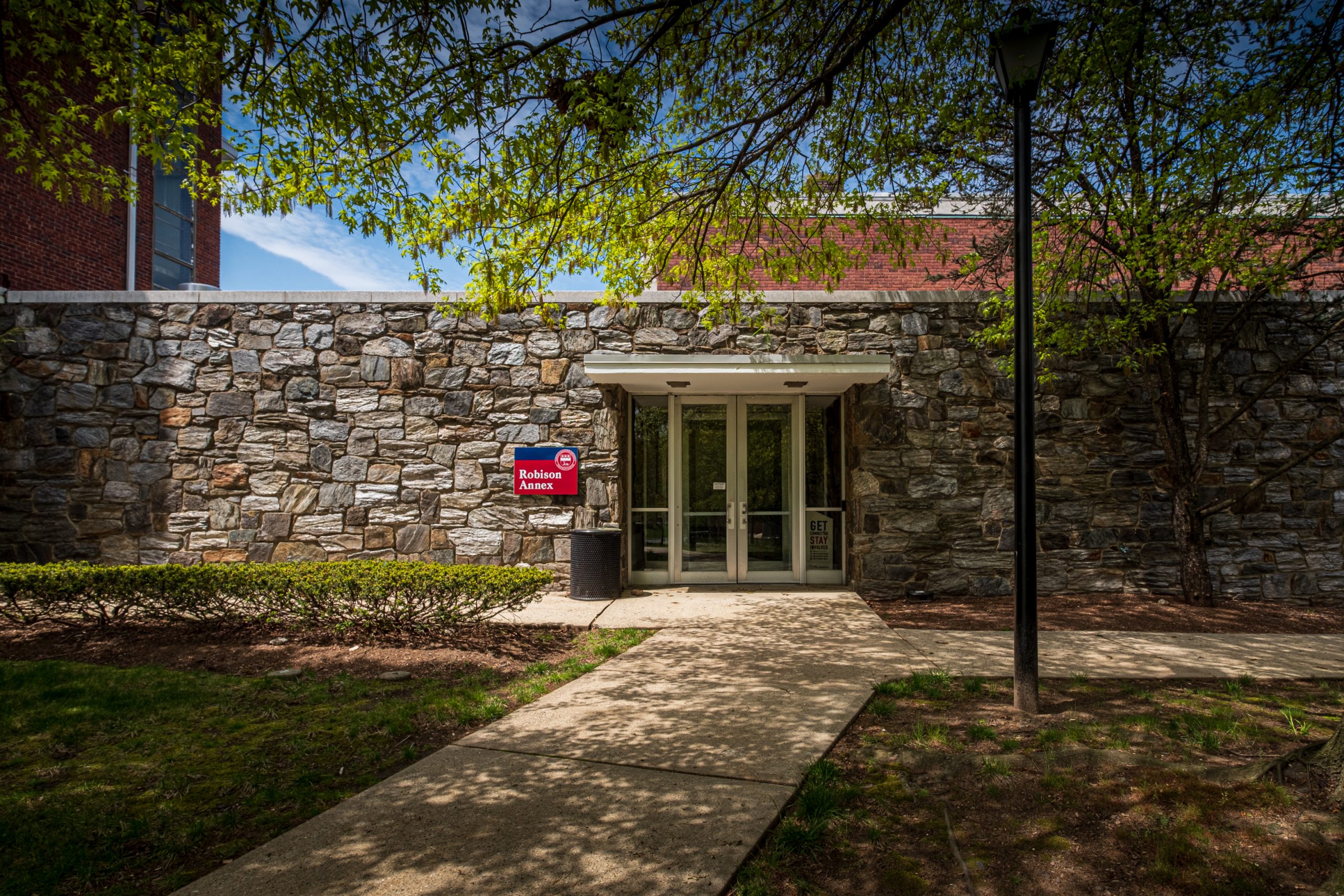 University Hall

Public Safety Office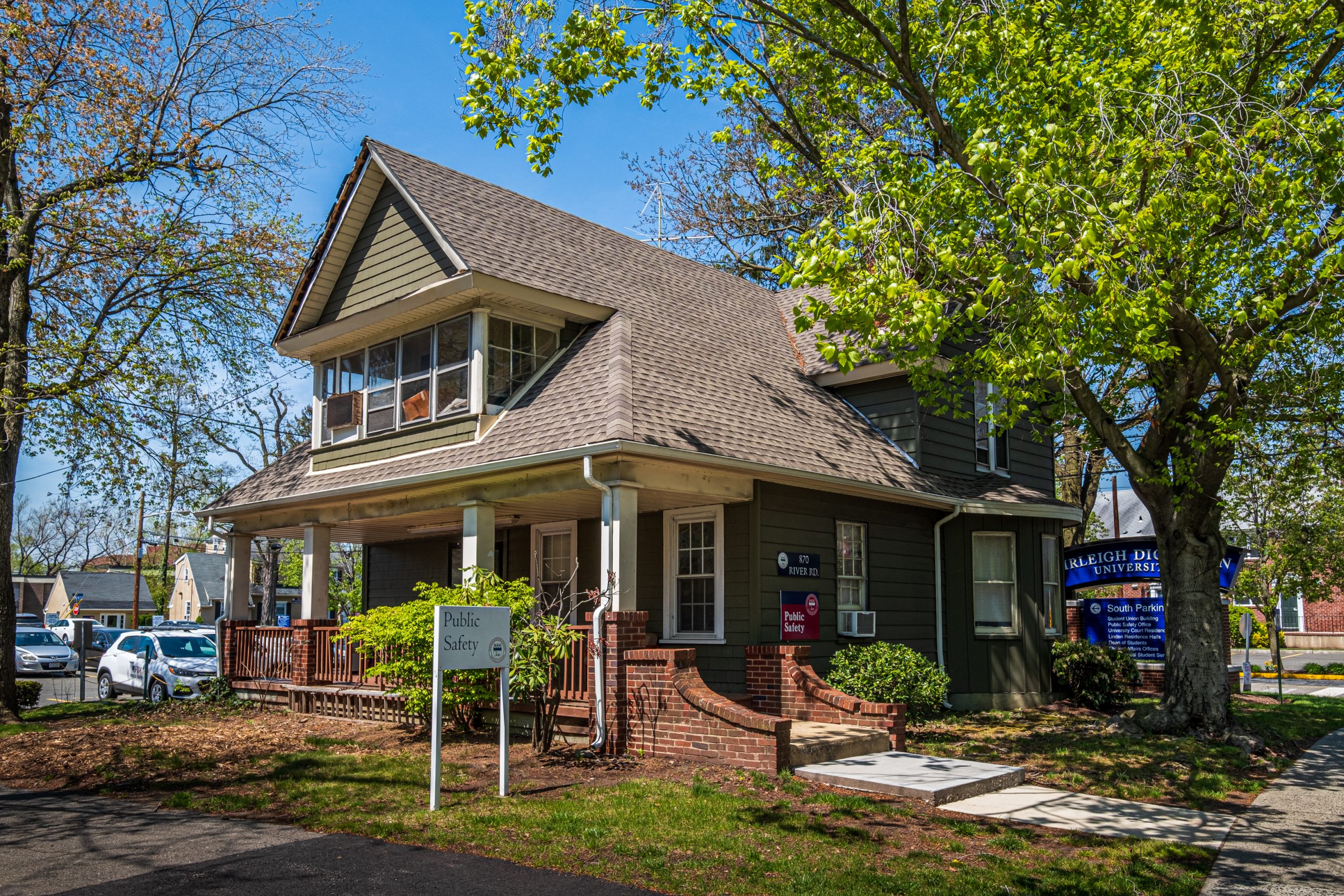 Located on Lone Pine Lane off River Road, The Department of Public Safety provides protective services to the University community twenty-four hours a day, seven days a week. Public Safety strives to reduce and limit crime and encourages you to report any safety concerns, incidents or suspicious activity to their department.
Interfaith Chapel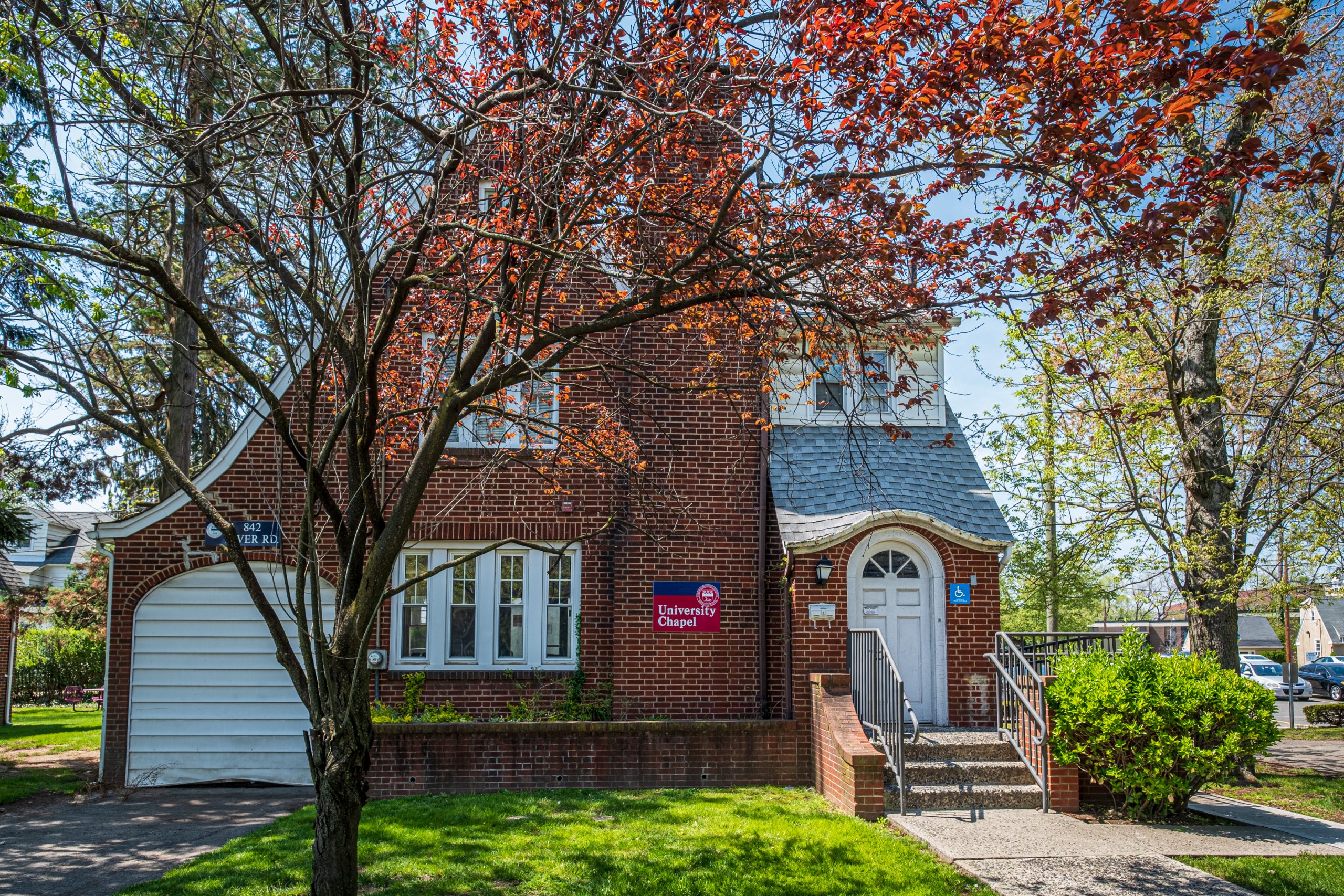 Located on River Road, the interfaith chapel houses the campus ministry program.  Campus ministries' goal is to advocate for the spiritual wellness of the University community, to provide for the coordination of formal and informal religious services for a diverse student, faculty, and staff body, and to coordinate all religious activities on campus.
International Student Services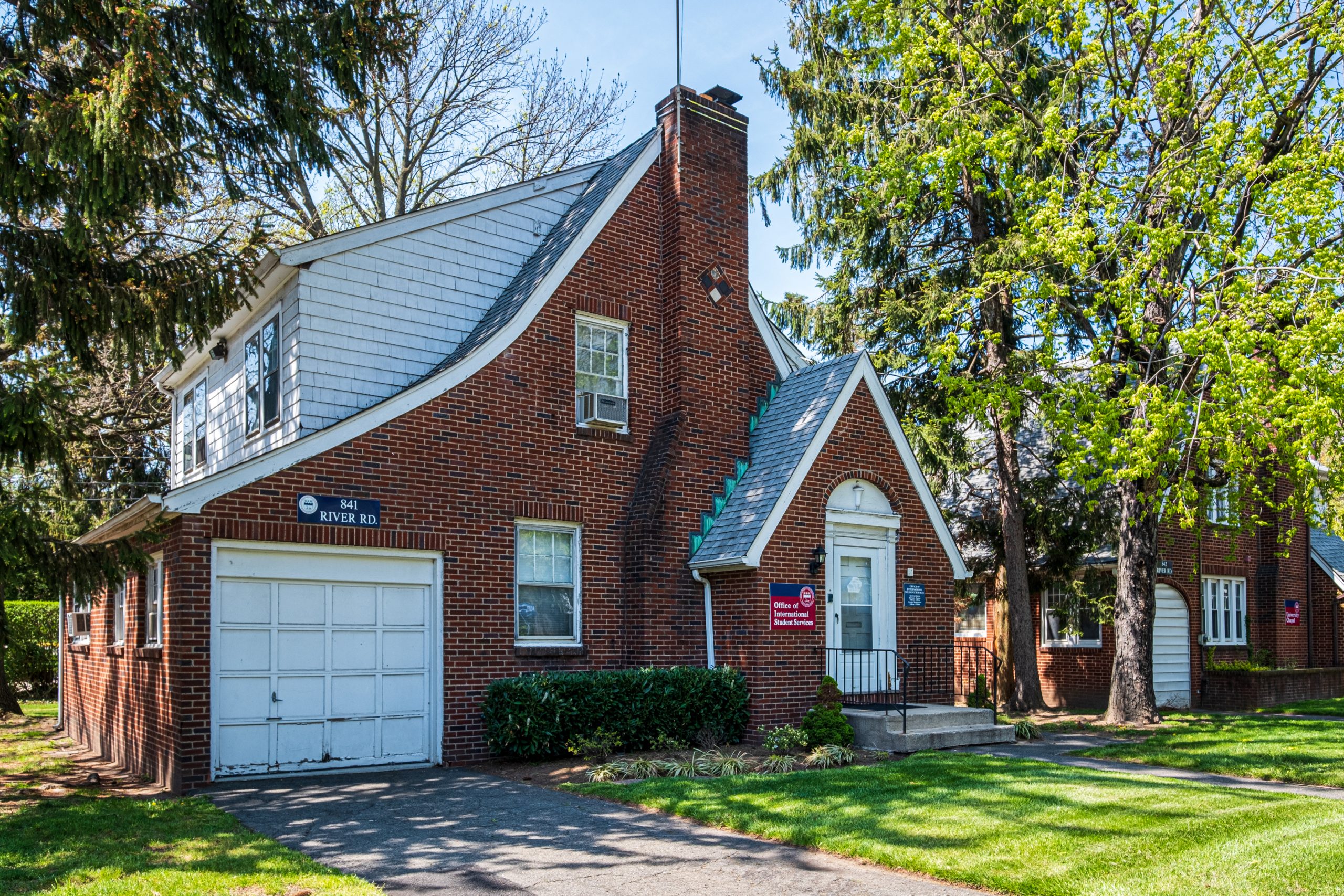 Located on River Road, The Office of International Student Services (ISS) serves currently enrolled and recently graduated international students. ISS works with students to provide them access to academic, co-curricular, and professional opportunities as well as providing one-on-one advisement to ensure that students are successful in maintaining proper immigration status.
EOF Office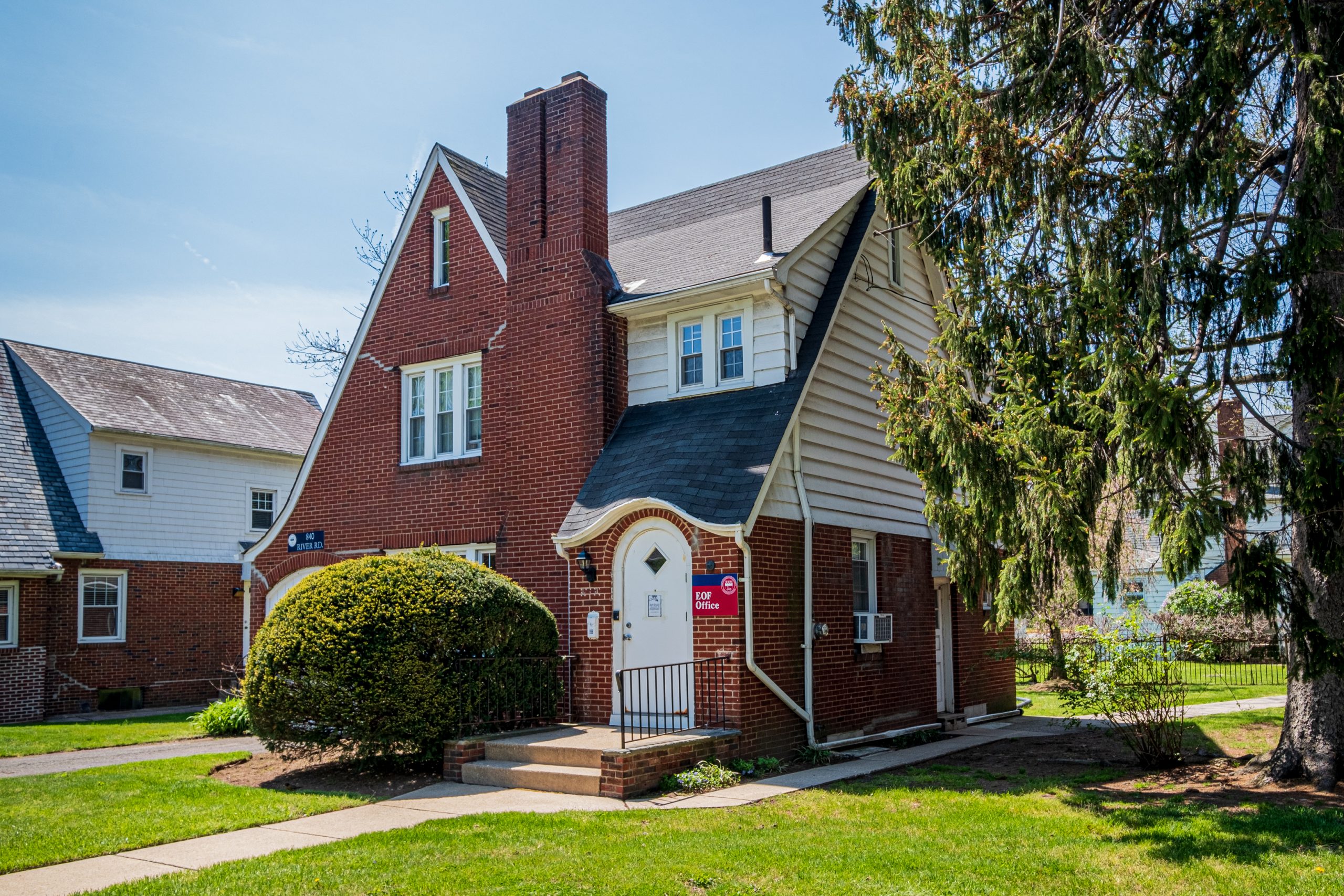 Located off of River Road, The Educational Opportunity Fund (EOF) is a University- and state-sponsored program.  EOF offers academic and financial assistance to qualifying New Jersey residents from backgrounds of educational and economic need who demonstrate strong evidence of the commitment, motivation, and potential for scholastic success, as well as interest in completing a Fairleigh Dickinson University education.
Dean of Students Office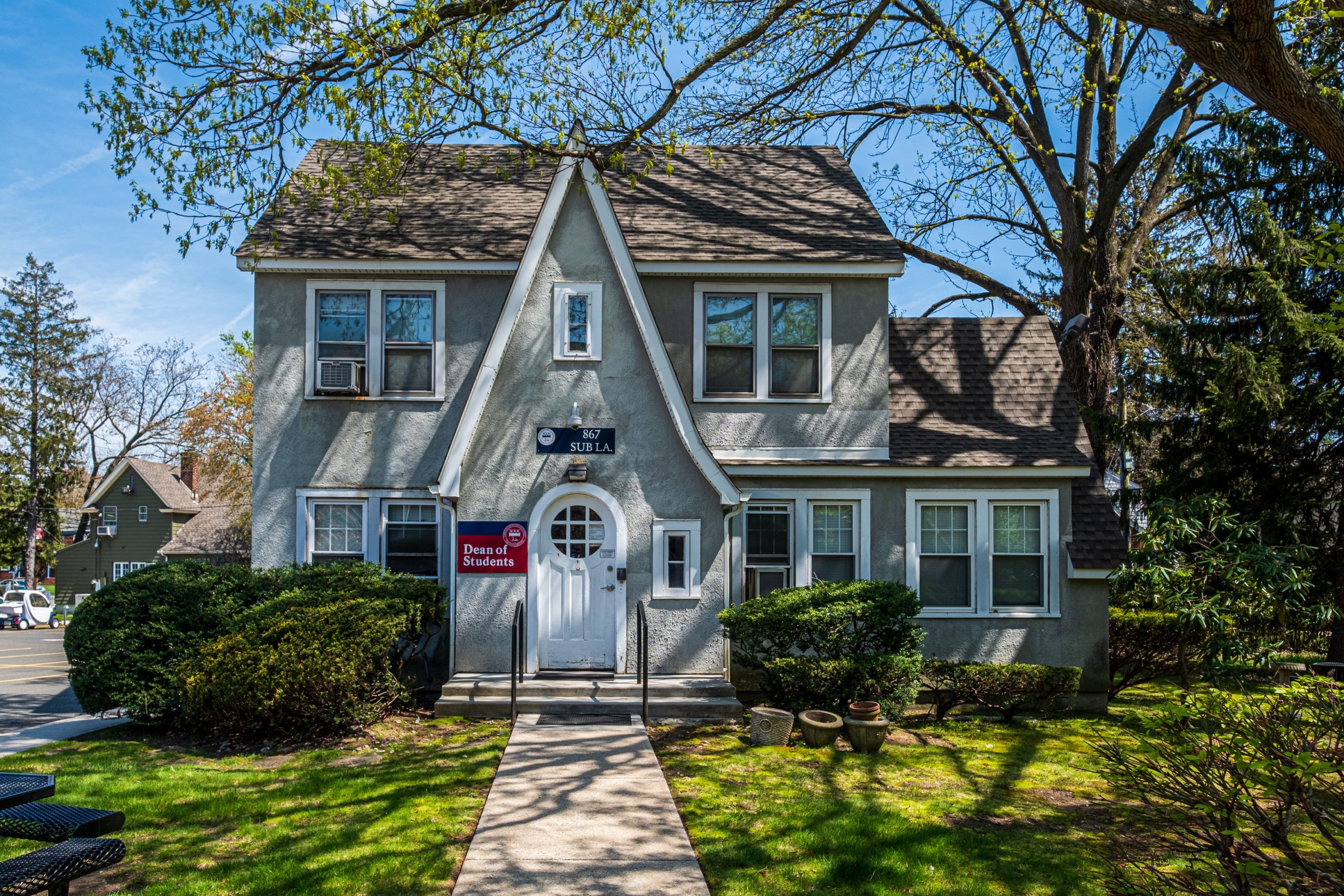 Located off of River Road, The Office of the Dean of Students serves as an advocate for students and is responsible for overall coordination of disciplinary matters, student government advisement, student handbook, orientation, honors convocation, and commencement. The Dean of Students Office is available to respond to all aspects of students' needs and should be used to mediate and resolve difficulties.
The Lindens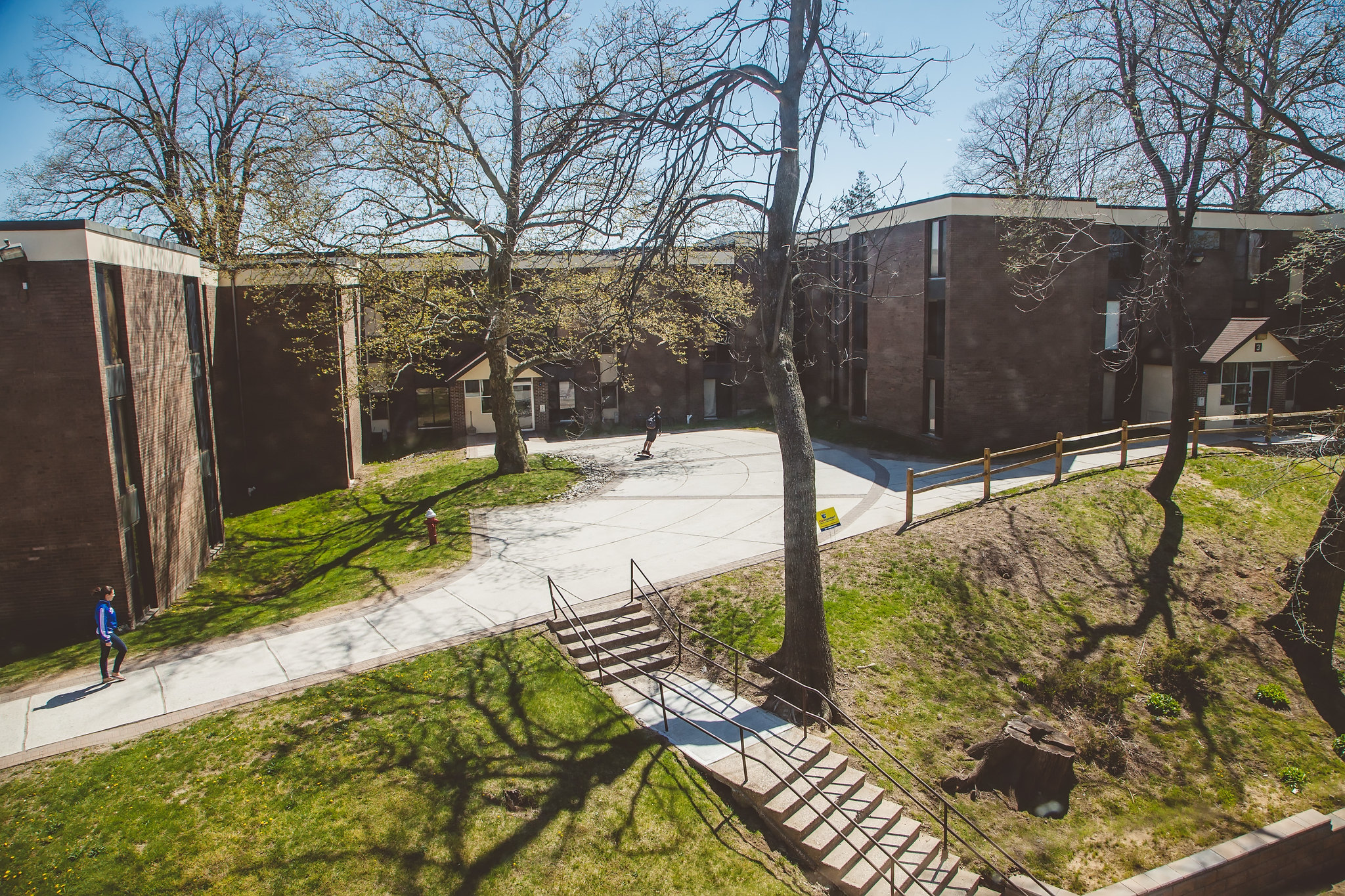 The Lindens are comprised of eight buildings with three co-ed floors of same-gender suites each consisting of three (3) double occupancy rooms totaling around 60 residents per building. Each suite common area has a shared bathroom.
The Knight Spot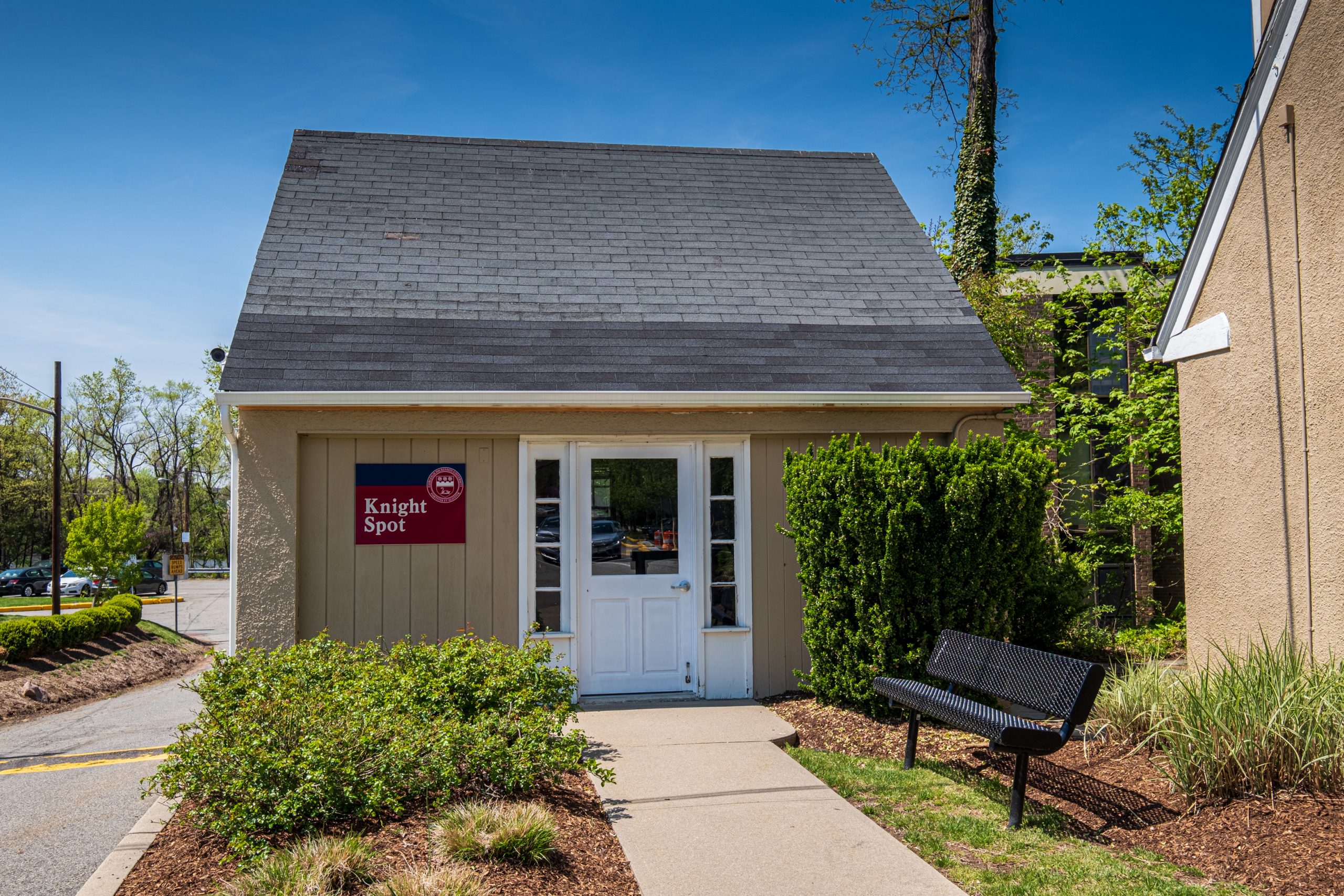 S-CAPS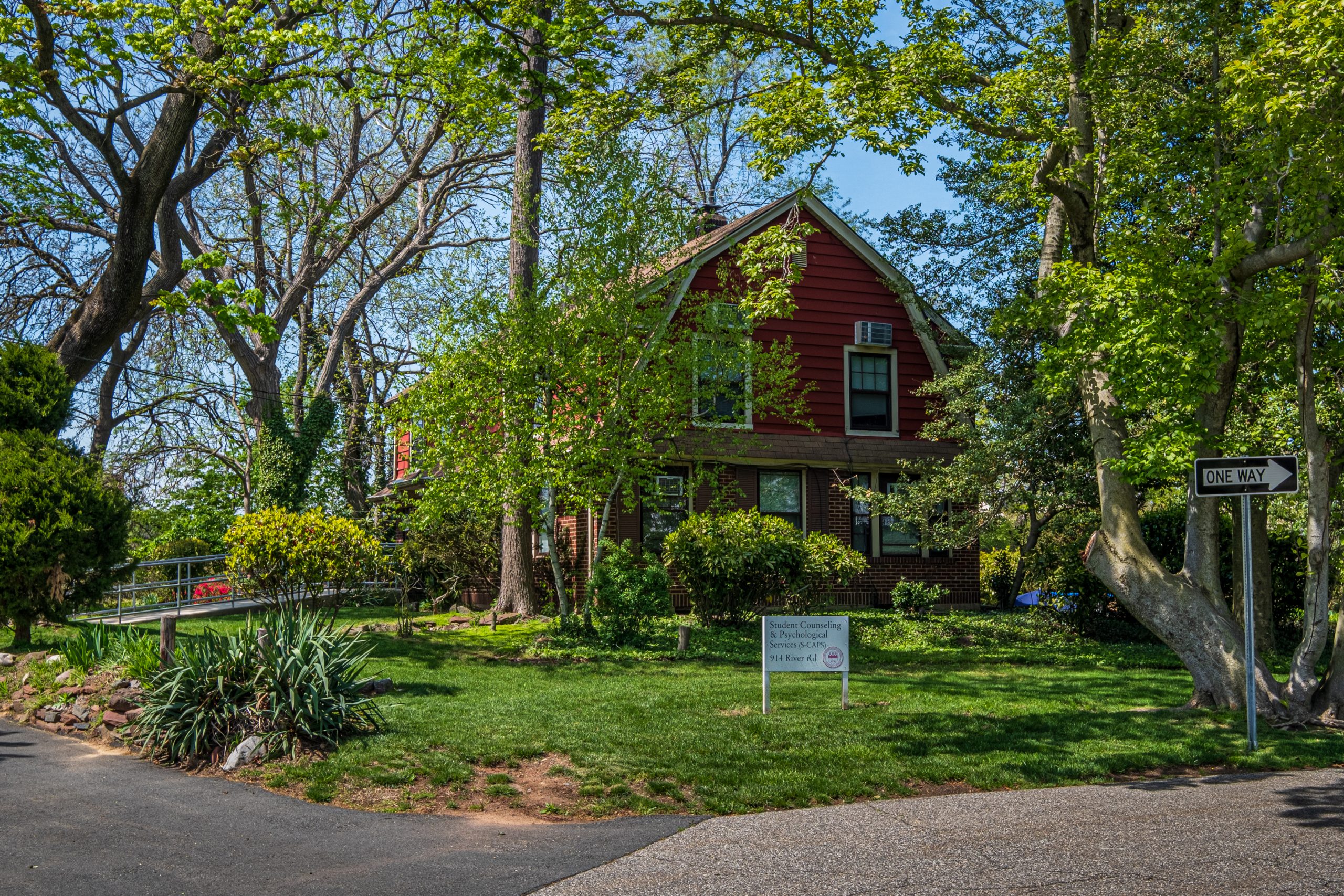 Directly overlooking the Hackensack River on the Teaneck side of campus, Student Counseling and Psychological Services (S-CAPS) offers individual and group counseling for students seeking to work through personal problems. The counselors help students gain a greater understanding of themselves and their values, identify problems and attitudes which contribute to them, explore alternative courses of action and develop skills to cope with the problem(s).
Temple Avenue Office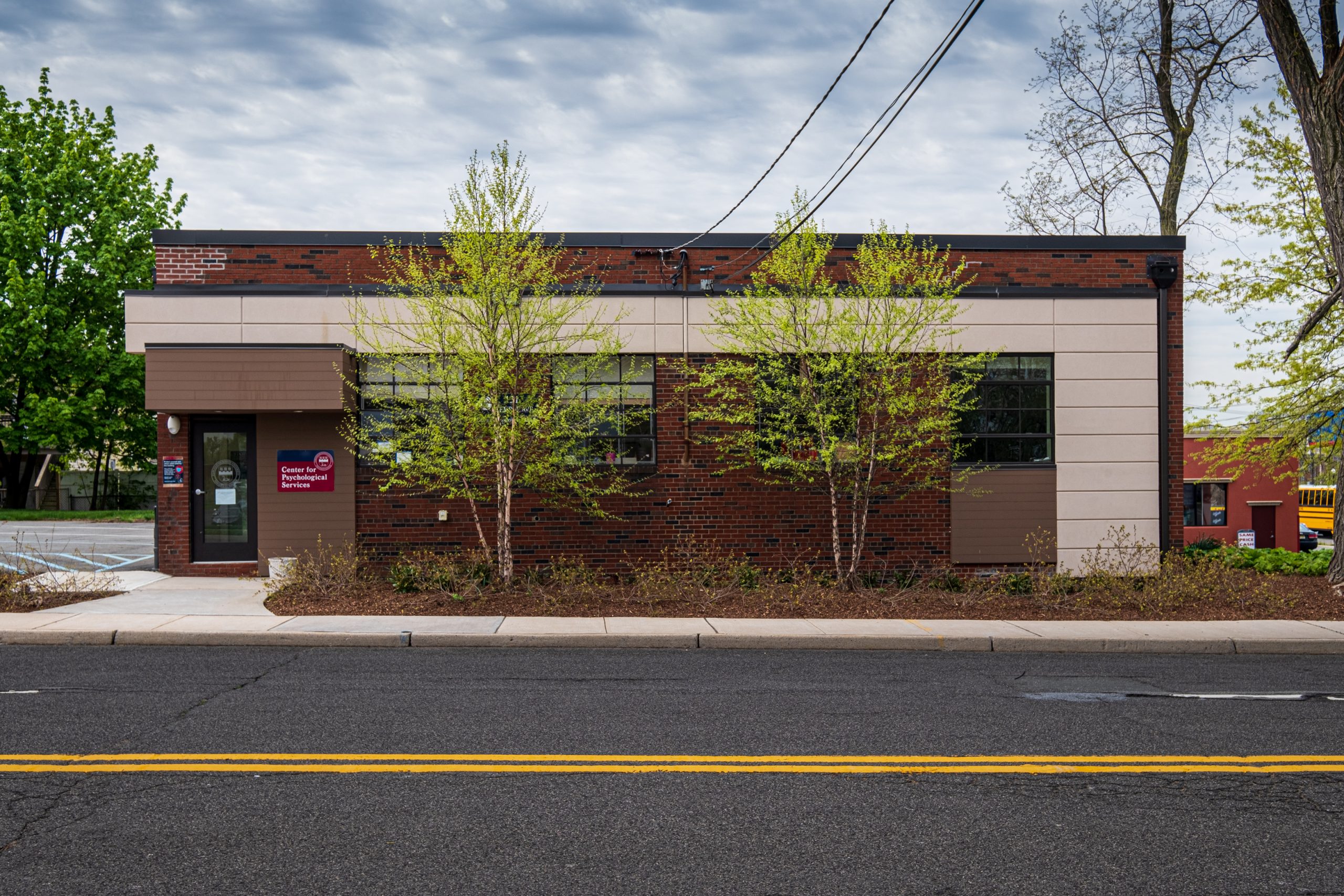 The offices at 131 and 139 Temple Avenue in Hackensack include the Center for Psychological Services.
Rothman Center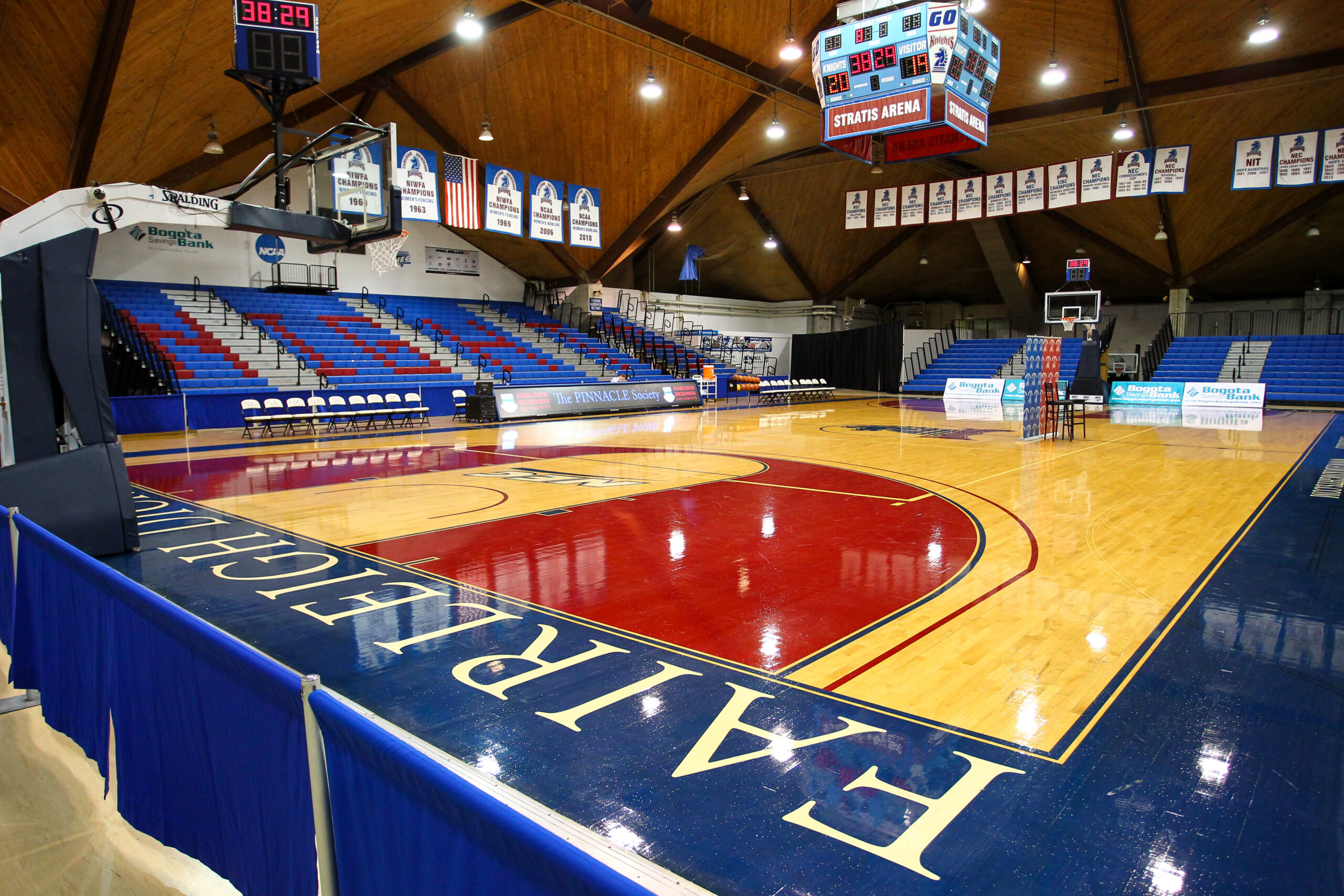 With its distinctive tent-like roof and its riverside setting, the George and Phyllis Rothman Center is perhaps FDU's best-known building to the wider Bergen County community. The Rothman Center is on the Hackensack side of the campus, and is the primary athletic and recreational facility for the Metropolitan Campus.
The building consists of three key areas of operation and function: 
Four playing courts which can be configured for any combination of basketball, tennis or volleyball games.  The two central courts are wood. The non-wood floor area of the main arena are surfaced with synthetic material which provides a quality playing surface for a variety of physical activity
A six-lane, 200-meter track encircling the main arena playing courts and a long jump pit. 
The Stratis Lounge overlooking the main arena from the mezzanine level, featuring a reception area and seating for up to 150.
Edward Williams Hall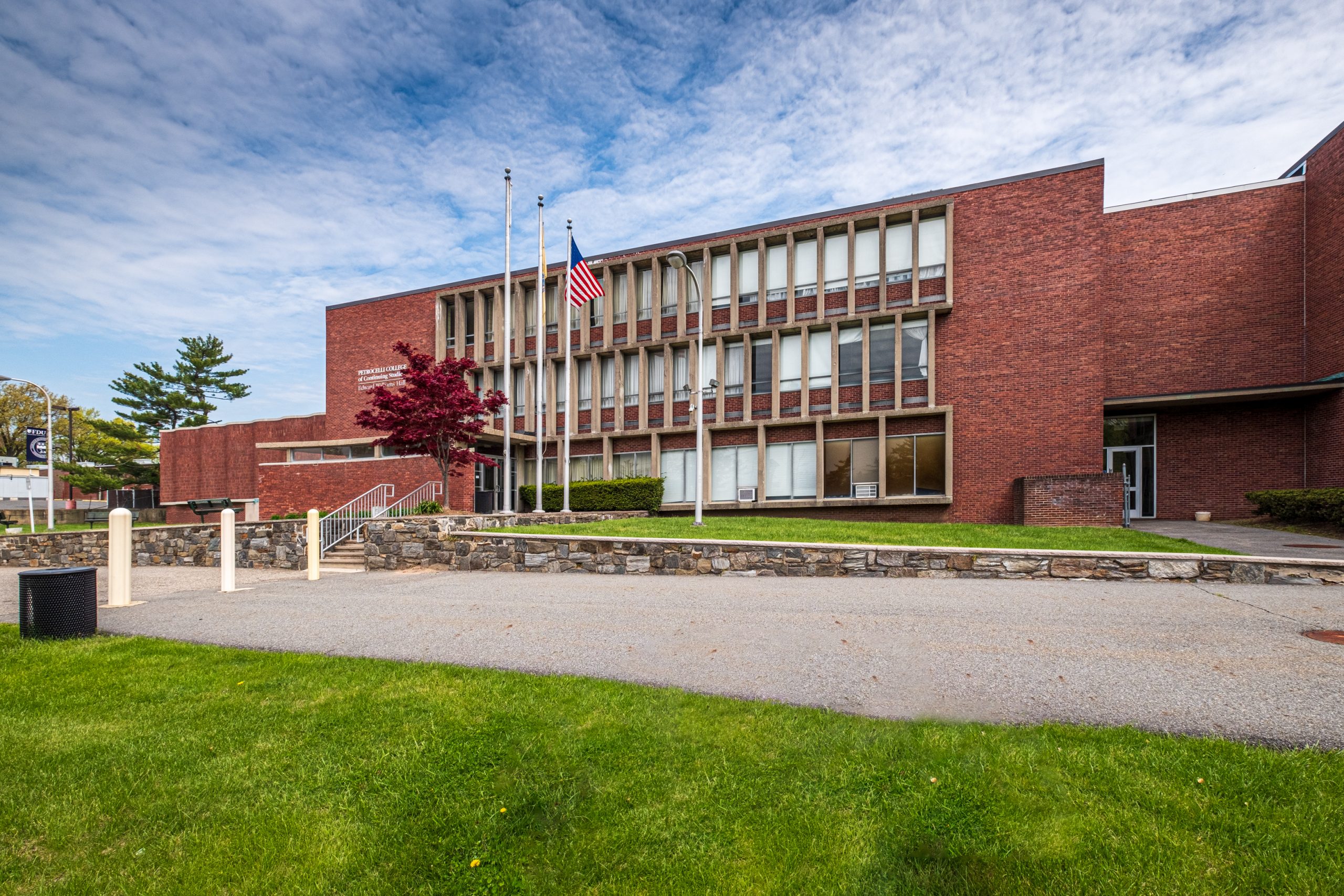 Located on the Hackensack Side of the Metropolitan Campus, Edward Williams Hall is home to the Petrocelli College of Continuing Studies.  
Hackensack Footbridge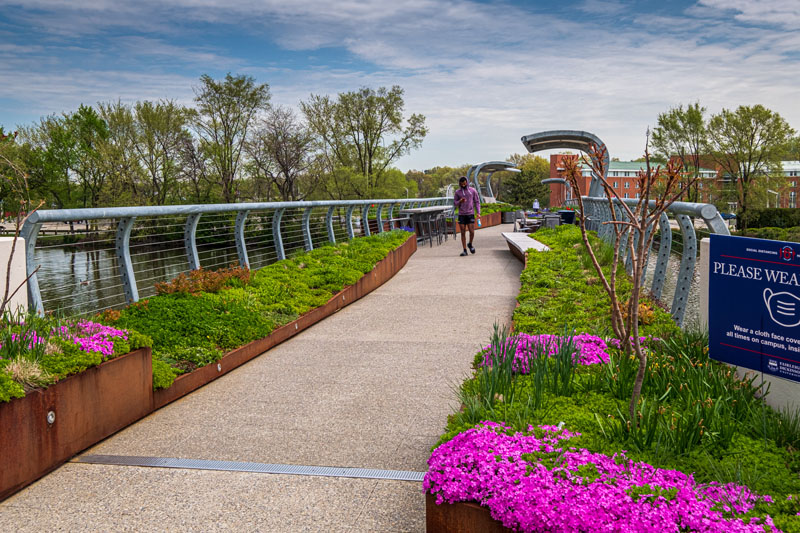 FDU is a builder of bridges in many ways, and when we say we're connected, we really mean it. The Metropolitan Campus counts not only Teaneck but also Hackensack as its home, thanks to a footbridge that joins the two parts of campus across the scenic Hackensack River. (See an article about kayaking the Hackensack River.) Hackensack's urban benefits and Teaneck's small-town atmosphere offer FDU students the best of both worlds. Hackensack is home to Dickinson Hall, the Edward Williams Building, and the George and Phyllis Rothman Center.
Naimoli Family Baseball Complex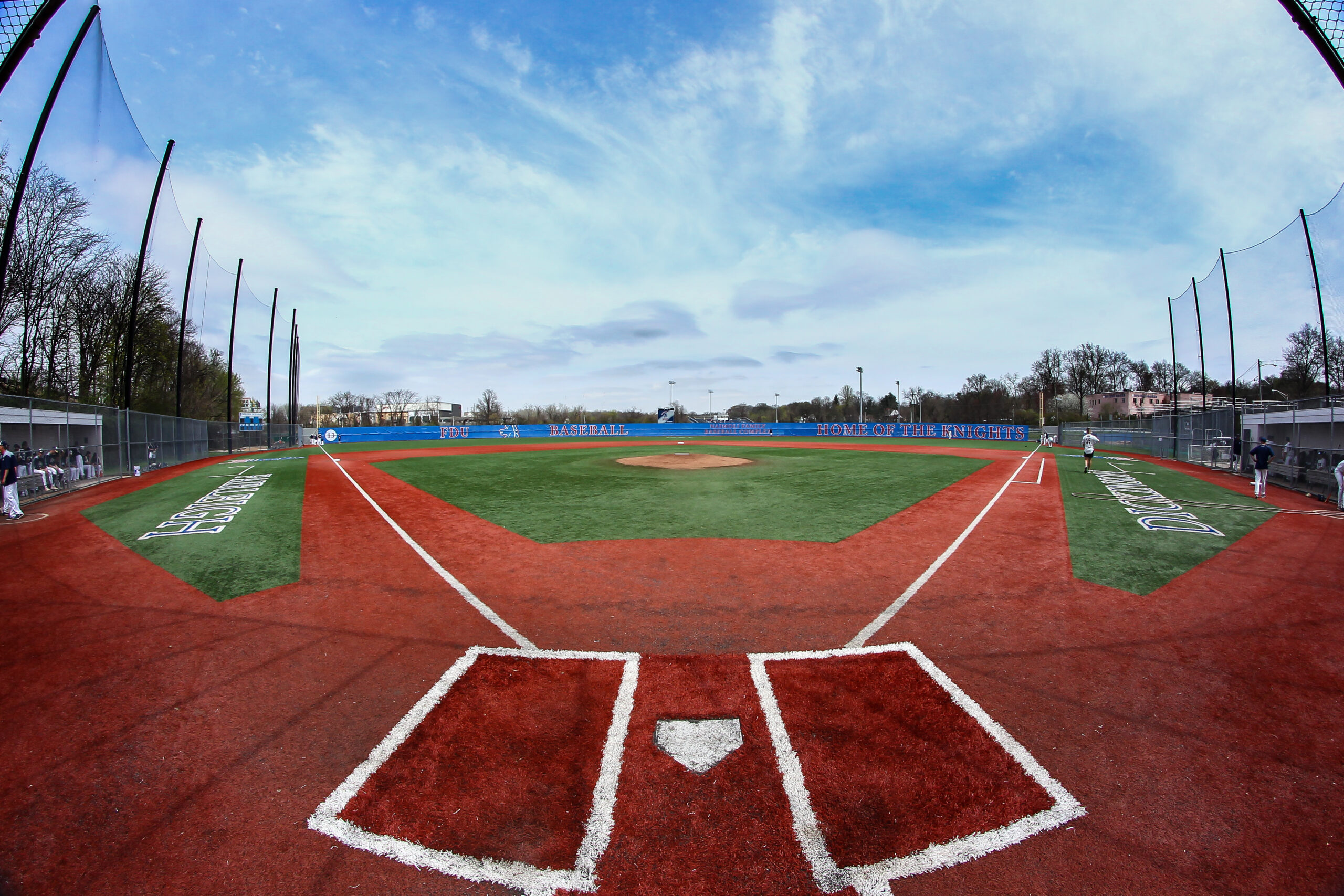 The Naimoli Baseball Complex was opened in 2011. The complex is named for one of FDU's devoted alumnus and former Trustee, Vince Naimoli ('64).
Naimoli's impact on the baseball world is expansive as he was responsible for bringing Major League Baseball to the Tampa, Florida, region, founding the Tampa Bay Rays and serving as managing general partner and CEO for the franchise's first decade.
University Stadium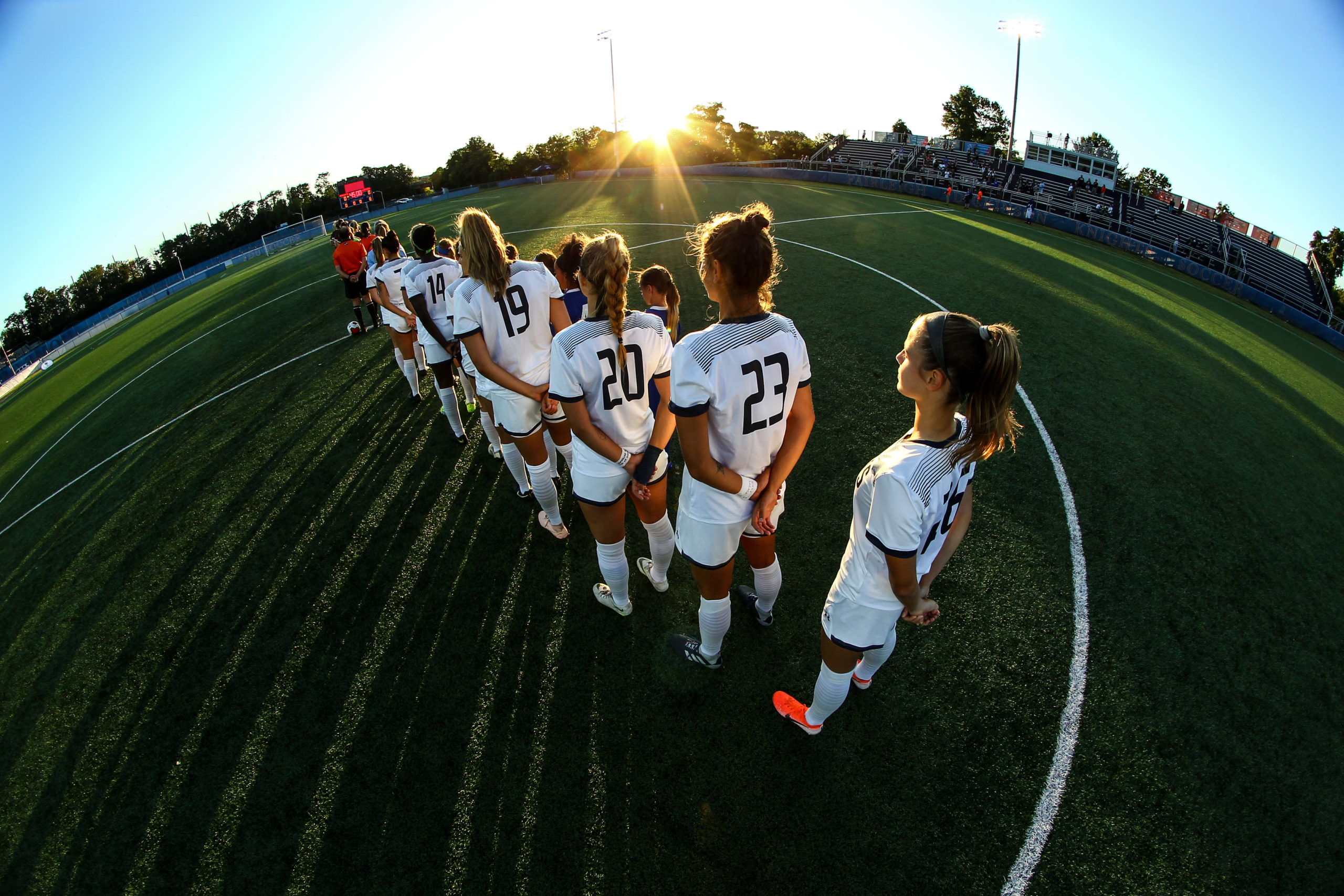 University Stadium is home to the FDU Men's and Women's soccer teams. 
Bancroft Hall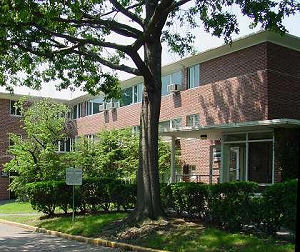 Located on River Road, Bancroft Hall is the headquarters of the Peter Sammartino School of Education. The Metropolitan Campus offices of FDU Information Systems and Technology are also located in Bancroft Hall.