FDU alumnus George Tenedios keeps the menu fresh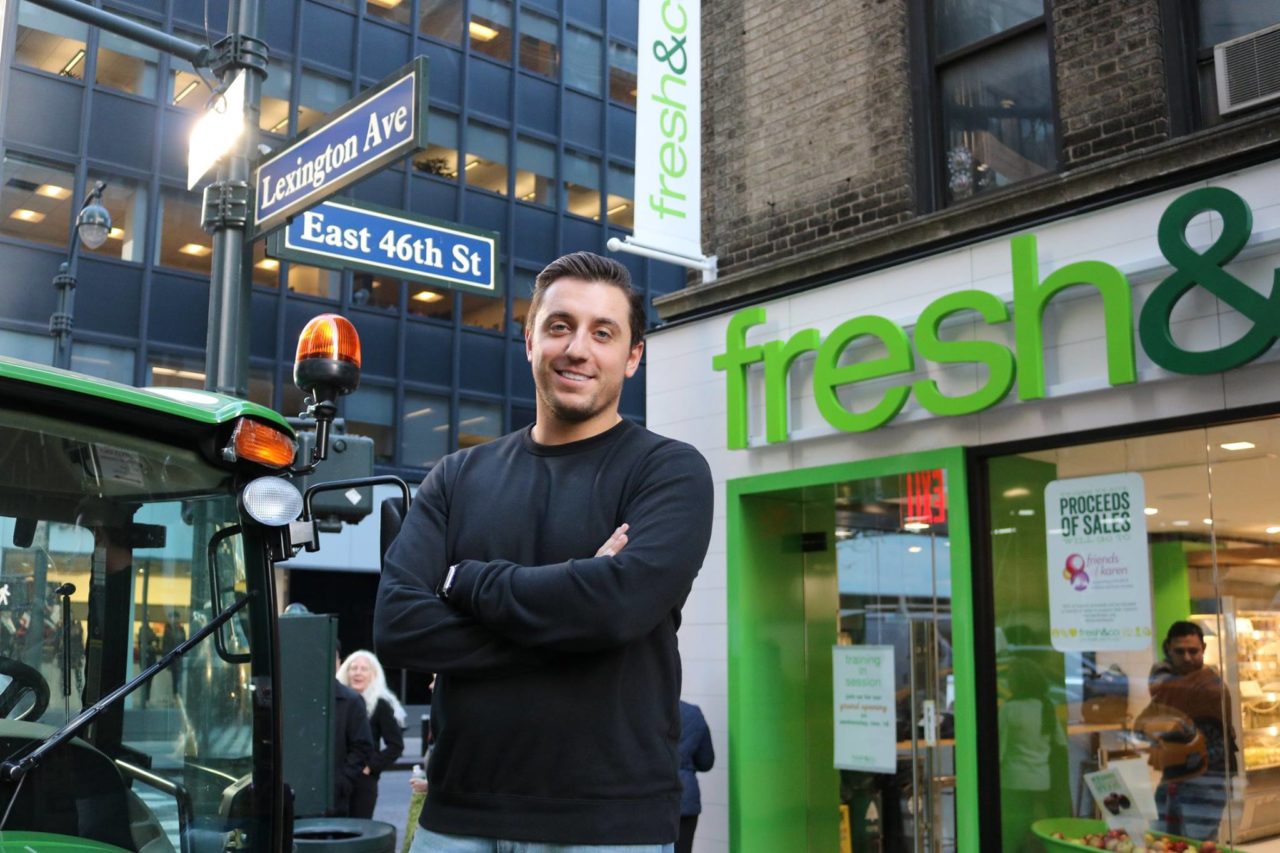 By James Neidhardt
George Tenedios, BS'12 (Metro), likes his salad light and simple: an earthy-green, crisp kale and romaine mix topped with grilled chicken and avocado chimichurri dressing. For him, it's about the different depths of texture and flavor.
Now, he's bringing that healthy, fresh food preference to more and more people through the rapidly-growing health food chain he started while still a student at FDU: Fresh&Co.
Restaurants have long been part of Tenedios's life. His father founded Café Metro, a classic New York-style deli. When he was as young as six years old, Tenedios helped his father in the restaurant on Saturdays, often by packing bags for customers.
Though he always knew he would work in a restaurant, he never thought he would start one of his own. Rather, he planned to continue growing Café Metro.
That changed, however, when in 2007 he visited a cousin in California.
"They were eating, breathing and living the entire healthy food movement," says Tenedios.
Tenedios noted the growing health food trend on the East Coast, and he saw an opportunity.
In 2010, he and his father opened Fresh&Co, meeting the demand for organic, fresh food with the approachability of a quick service restaurant. By the end of 2013, a year and a half after Tenedios graduated from FDU, Fresh&Co had 12 locations.
The company sources its healthy and organic food and ingredients from local farmers, and even has its own farm on Long Island, N.Y.
Tenedios says he loves interacting with Fresh&Co staff and customers, as well as creating new dishes for the Fresh&Co menu. He spends much of his time doing research and development, and flies out to the West Coast twice a year to keep up with the latest fresh food trends.
Fresh&Co now has 19 locations, and that number is rising rapidly.
In November, Fresh&Co was approved for franchising, and Tenedios wants to expand the company across the country. He's already sold a three-location franchise.
But Tenedios is not just focused on growing the Fresh&Co brand. As he learned from former hospitality professor Kirsten Tripodi, you have to focus on investing in people.
"You've got to be humble, and you've got to appreciate, respect and cherish the employees you have," he says.
Tripodi mentored Tenedios, helping him prepare for the responsibility of running Fresh&Co.
"She took [gave] a little extra TLC in coaching me through good and bad situations and the things going on in my professional career," he says. Her impact on his life "was both personal and professional."