Alumna nurses a dream, and achieves it with FDU degree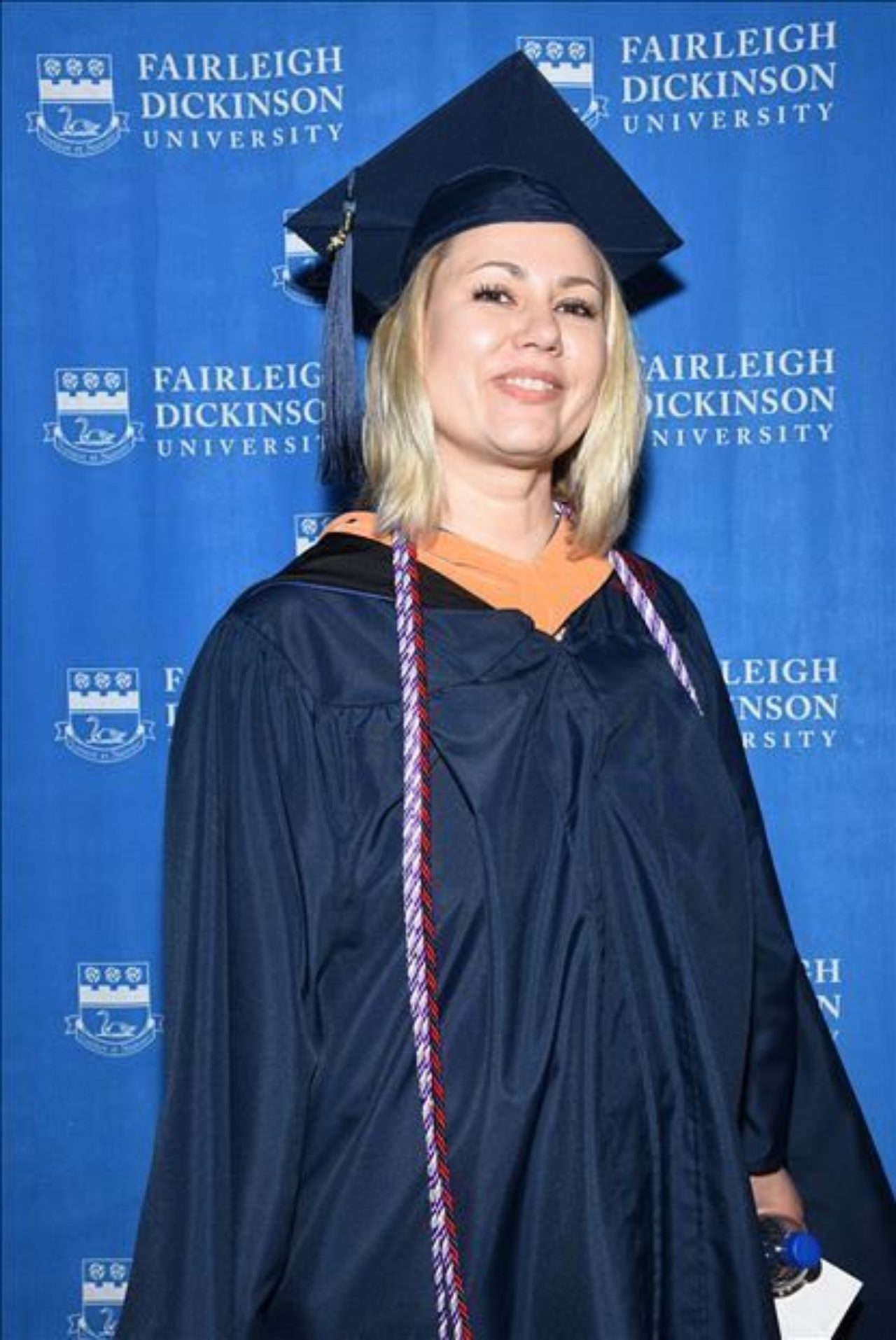 By Kenna Caprio
December 19, 2018 — When Aleksandra Bozovic arrived in America, she didn't speak enough English to become a nurse. At age 20, she worked in a nursing home as a housekeeper instead, admiring the dedication of the nurses around her.
Undeterred, she continued to pursue an education, first studying to be a dental assistant. Over the years, as she cared for her mother-in-law, her passion for caretaking only deepened.
Three children later, she says, she went back to school to become a nurse.
"Nursing is all about teamwork. It's a very rewarding career. It's very exhausting as well," says Bozovic. "It can take a toll. But then you're part of a code, and your patient comes back walking and talking, and you think, 'We did this.'"
In 2018, Bozovic graduated from Fairleigh Dickinson University with her MSN.
She starts a new job as a nurse practitioner this month with a cardiac group out of Valley Hospital.
"I am beyond excited," says Bozovic. "It's a big jump from being a nurse to being a provider."
In her nurse practitioner role, Bozovic will see patients, prescribe and adjust medications and monitor post-op. "Nurse practitioners view patients holistically and treat patients with medications," she says. Her patients might have pacemakers or defibrillators, so she'll have to make sure their devices are working correctly. She'll also do rounds at the hospital and initial consultations there, too.
"There's just constant learning and excitement in this field," says Bozovic.
From an associate degree to a master's degree, getting an education took 10 years total for Bozovic. And when she was ready to apply for jobs in the nurse practitioner field, she felt a little rusty. "I didn't exactly know how to go about looking. I hadn't interviewed in years." She heard "no" over the phone a lot more than "yes."
"The person who gave me the confidence to apply for this position in the first place is Theresa O'Neill," she says. O'Neill is the assistant director of the Office of Career Development at the Metropolitan Campus.
"Aleksandra is going to achieve great things," O'Neill says.
Together, the two women worked on updating Bozovic's résumé and practiced interview skills. Then she got the job. "I just recently sent Theresa an email to thank her again for convincing me that I can do this," Bozovic says.
"I want to emphasize how much the career center helped me prepare. It was such a confidence booster," she continues. "Go use the resources that FDU offers. Take advantage. It's there and it's available."