Under construction: Big changes coming to campus landscapes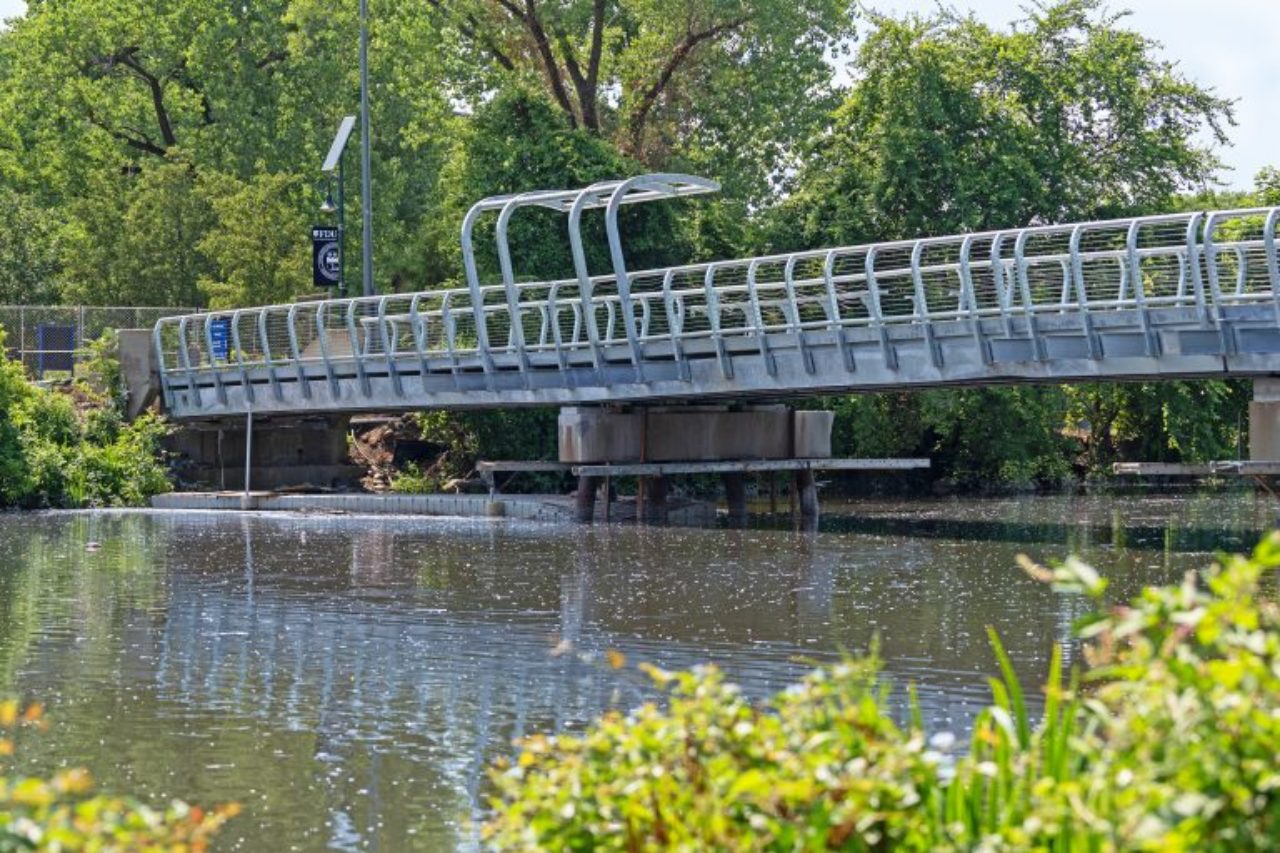 By Kenna Caprio
July 30, 2019 — On summer break, campus improvements kick into high gear at Fairleigh Dickinson University. The two biggest facilities projects happening in 2019 are the footbridge at the Metropolitan Campus and the athletics fields at the Florham Campus. Both will enhance the aesthetic of campus, and offer additional incentive for students to choose an FDU education.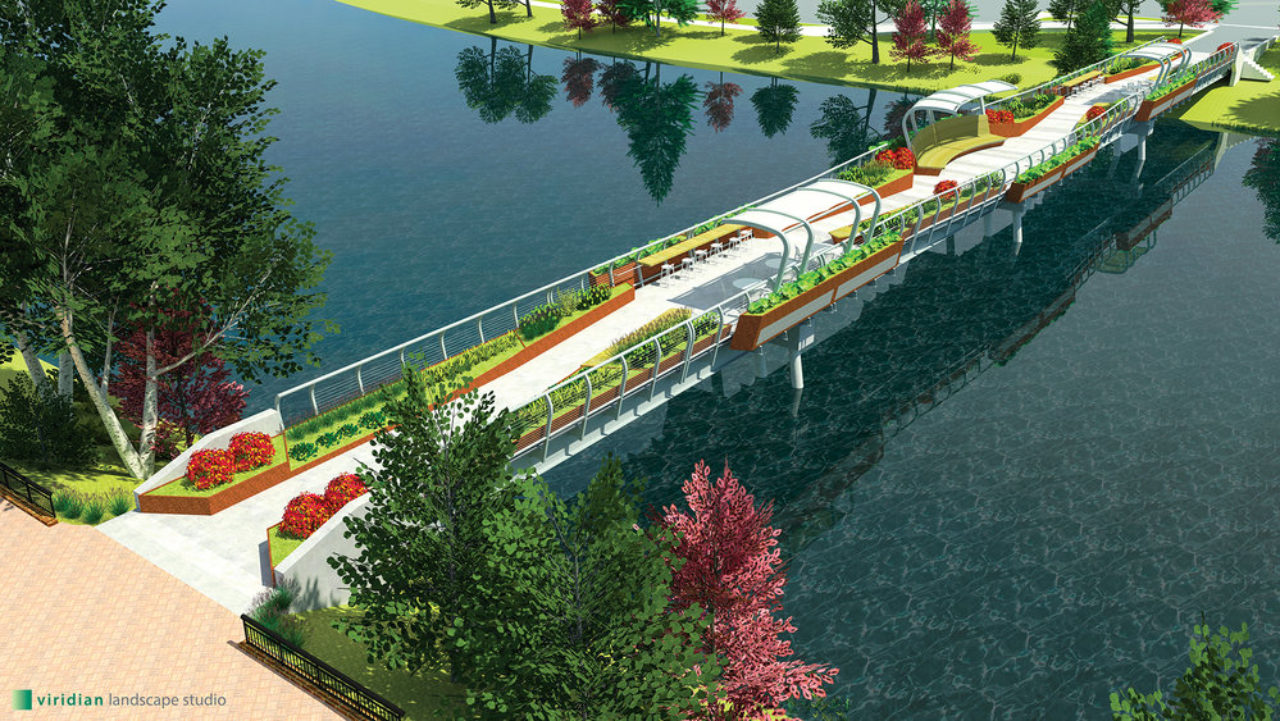 Extensive renovations for the footbridge
The pedestrian bridge connecting the Teaneck and Hackensack sides of the Metropolitan Campus is receiving a major overhaul this summer. It is expected to open early in the fall semester.
The design for the new bridge includes replacement of the superstructure, decks, railings and lighting, as well as the addition of study tables and chairs, bench seating with sunshades, green roof (raised planting beds) and other landscaping elements.
Instead of simply being a way to get from one side of campus to the other, the footbridge will become a destination in its own right.
"When you cross the bridge, you will want to stop. It will be a meeting place for faculty, staff and students," says FDU President Christopher Capuano. "It will unify the two sides of campus."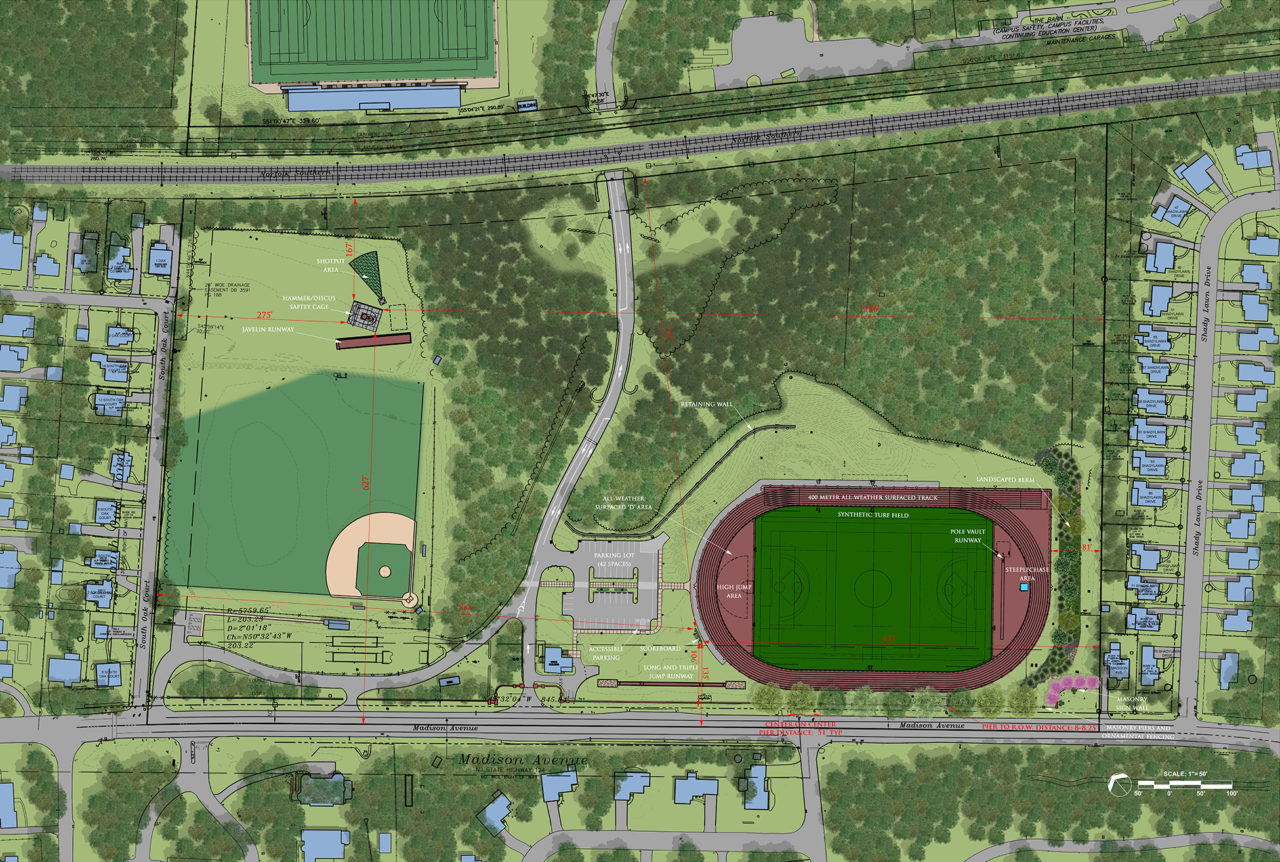 Athletics project underway
The first phase of construction on the Florham Campus athletics fields will include a multipurpose field, running track, areas for field events and a parking lot.
A monument sign and new perimeter fencing, plus a digital scoreboard, will also be installed.
The anticipated completion date for much of phase one is the end of January 2020, with additional elements wrapping up in May 2020, says Richard Frick, vice president for facilities and auxiliary services.
In phase two, the baseball field will be converted to a synthetic field, with a new warning track, perimeter fencing, scoreboard and grandstand. "The goal," says Frick, "is to get the Devils baseball team playing on the field in late March 2020."