Charter Day LIVE 2021 raises more than $1 million dollars for student scholarships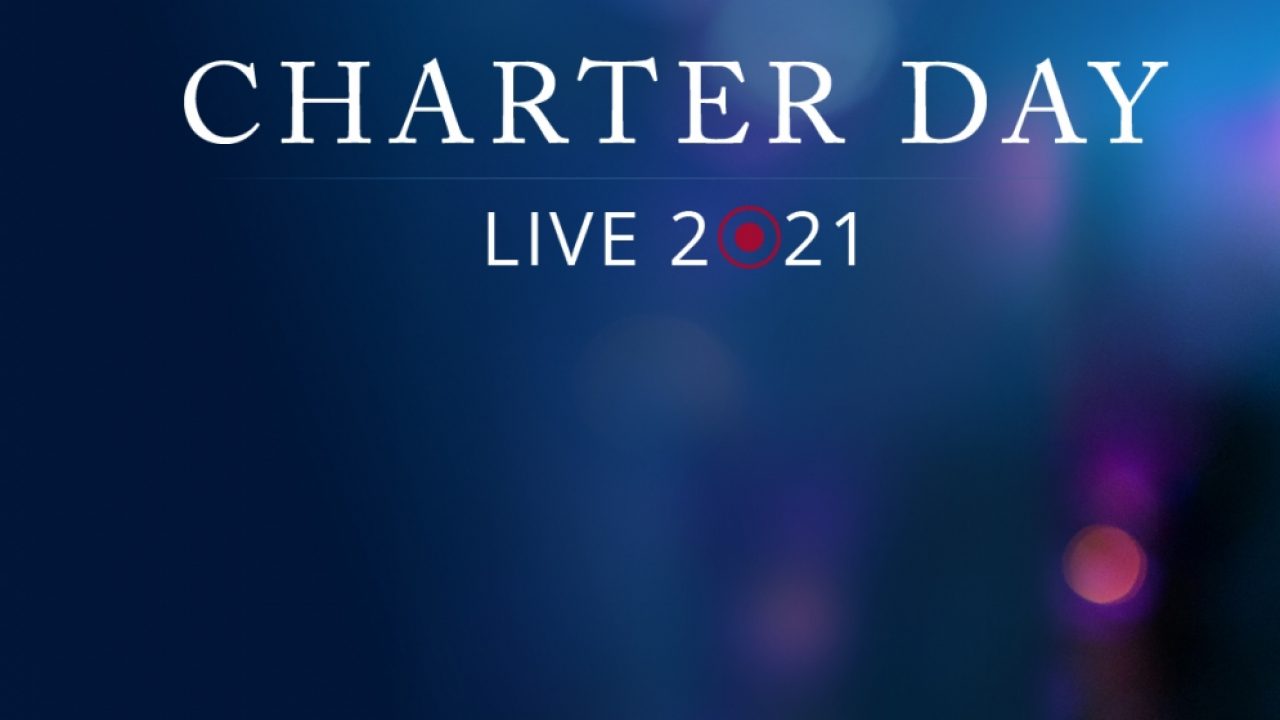 Charter Day video
June 11, 2021 — This year's Charter Day was like no other. Instead of 500 people gathering under a tent on the Great Lawn in front of Hennessy Hall at the Florham Campus, hundreds of guests gathered virtually to participate in the University's most successful Charter Day ever. During the one-hour program, participants of Virtual Charter Day Live 2021 were encouraged to make donations in support of student scholarships. At the end of the evening, Senior Vice President for University Advancement, Rick Reiss, announced, "We have met and exceeded our goal of raising more than $1 million dollars!"
This year's Charter Day honored Marta Tellado, BA'81 (Flor), president and CEO of Consumer Reports. Tellado is an alumna and a member of the University's Board of Trustees. Patrick Zenner, MBA'75 (Ruth), outgoing chair of the Board of Trustees, was also recognized for his nearly 25 years of service to the University. In tribute to Zenner, his fellow trustees, friends and family donated to the newly created Zenner Scholarship Fund.
Among the many dignitaries congratulating Tellado during the virtual event were former Senator Bill Bradley, for whom Marta worked as a senior advisor, and Craig Newmark, CEO of Craigslist. Guests were treated to some entertainment, including a cooking demonstration by award-winning chef, David Burke. The night's highlights included a performance by Abby Lopez, BA'21 (Flor), who sang "I'm Not Afraid of Anything," from Songs for a New World. Kelley Kramer, BA'05 (Metro), deputy managing editor of Fox News Digital, and Tramaine Cooper, BS'07, MS'09 (Flor), senior director of brand performance support for Hilton Worldwide both delivered remarks. As students, Kramer and Cooper were both Charter Day scholarship recipients. 
"There has never been a time when the need for scholarship support was greater," said FDU President Christopher Capuano. "Our wonderful trustees, alumni and friends know this and have made this year's Charter Day an incredible success. On behalf of our students, thank you to each and every donor. Your generosity continues to amaze me and make me proud."
To learn more about Charter Day and supporting FDU students, please click here.