Katie Sempkowski enters the working world, cup of coffee in hand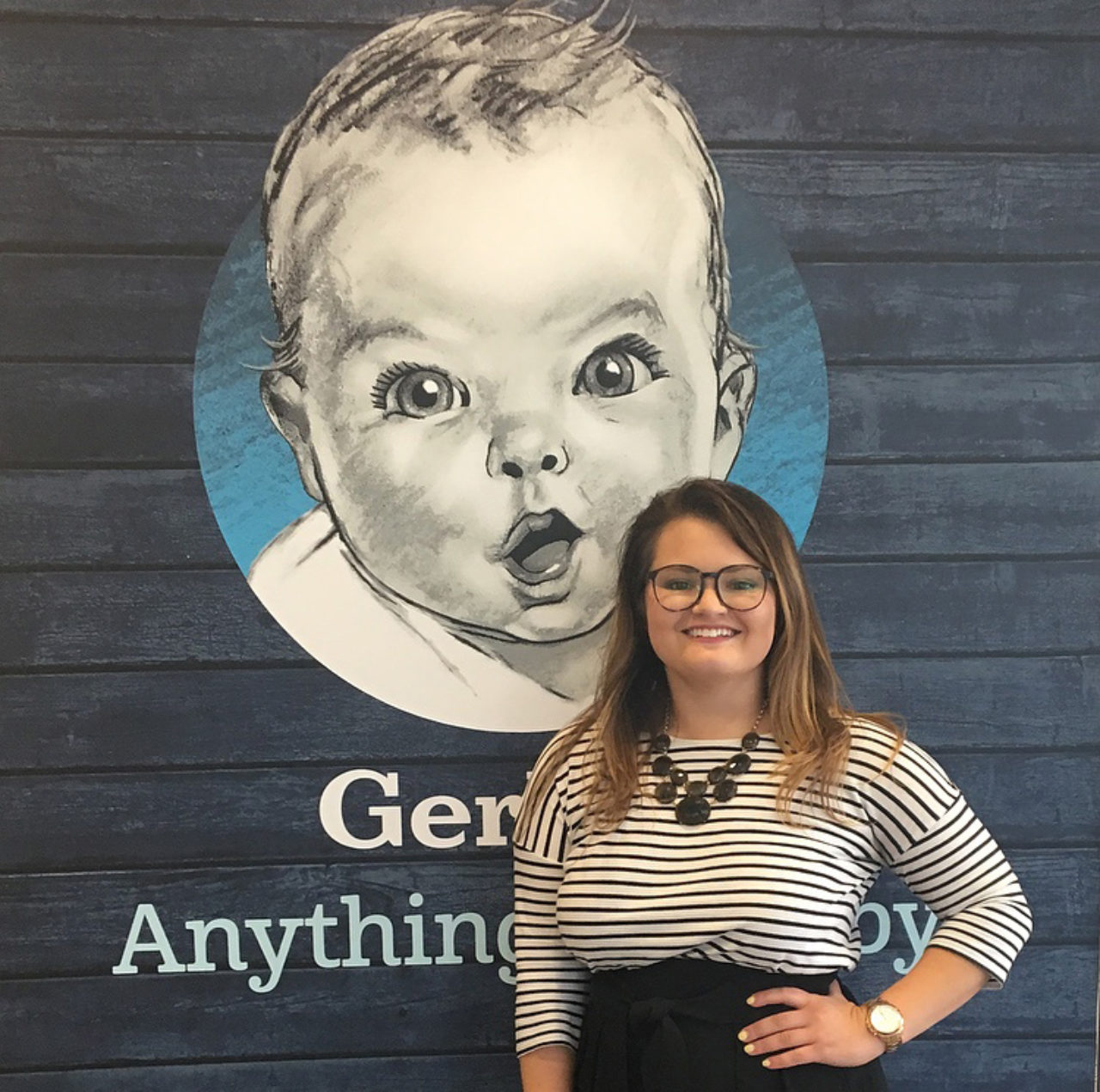 By Kenna Caprio
Going into her senior year of college, Katie Sempkowski, BS'18 (Flor), found a foothold at a mammoth global company — Nestlé.
From baby food to coffee, she's interned and worked with two of the company's biggest brands: Gerber and Nespresso.
"I'm not a baby food purchaser, but I do buy a lot of coffee," she says, laughing. "I drink a lot of black coffee and I'm looking forward to refining my palate."
Sempkowski started in the competitive intelligence marketing division, a department responsible for providing insights into industry competitors and analyzing how to approach trends, as a Gerber intern. She made presentations to the leadership and marketing teams.
"You have to be geared to a fast-paced environment. You have to be willing to learn and work with other teams and see how roles fit together," she says. "You have to know the reference points for each project; it's a lot of communication. You have to rely on and reach out to others."
Near the end of the summer internship back in 2017, Sempkowski approached human resources to request additional work — and someone on the digital team at Gerber was about to take maternity leave.
"I led website updates and worked with agencies while Gerber was going through a brand transformation. I was contributing to the company in a real role while still in school," she says. "I was part of a 90-year-old brand as it modernized, inclining toward what Millennials and Generation Z will be drawn to." That includes a pivot to focus on non-genetically modified organisms (GMOs), and how the brand harvests fruit and vegetables from farms they own. "It was overwhelming, but a great opportunity to contribute in a big way to a well-known company."
When the position ended, her co-workers submitted recommendations on her behalf so she could stay with the company.
"I'm fresh out of college with so much to learn. I've been in the corporate world before and know how meetings are run and how to voice my opinion," says Sempkowski, now a brand marketing coordinator for Nespresso. "But there's so much that goes into my role — systems, software and data collection. I want to build hard skills, the things you actually have to sit down and learn."
Only a few weeks into her new position, Sempkowski is learning the coffee lingo and Nespresso products, accessories and machines. She's working on product launches and will have more contact with the Nestlé headquarters in Switzerland than she did previously. Nespresso machines brew single servings of coffee or espresso. Customers pop a pod into the machine for a quick cup of java.
Nespresso employs sustainable practices, she adds, which also appeals to her. "They have great relationships with the farmers who grow their coffee, and the pods are recyclable. There's purpose beyond just trying to push a product onto a consumer."
Sempkowski's corporate adventure with Nestlé all started because she wanted to see how a multinational company markets products and reaches the consumer. She sought guidance on where to apply from Ryan Stalgaitis, Florham Campus director of career development. "If Ryan hadn't pushed me and known about the Nestlé internship, I wouldn't be here today," she says. "I owe it to him."
Perseverance and mentorship are the bedrocks of her success so far. "Amazing managers, mentors and professors gave me a great foundation for a career in marketing. They have been more than willing to answer any questions I've had and to provide incredible guidance along the way," Sempkowski says.
"Ann Huser [senior lecturer of marketing] has been a huge influence on me. We've kept in contact. FDU has great professors and they make sure that their students are looked after. My mentors recognized what I was capable of even before I did."