University community celebrates Convocation 2018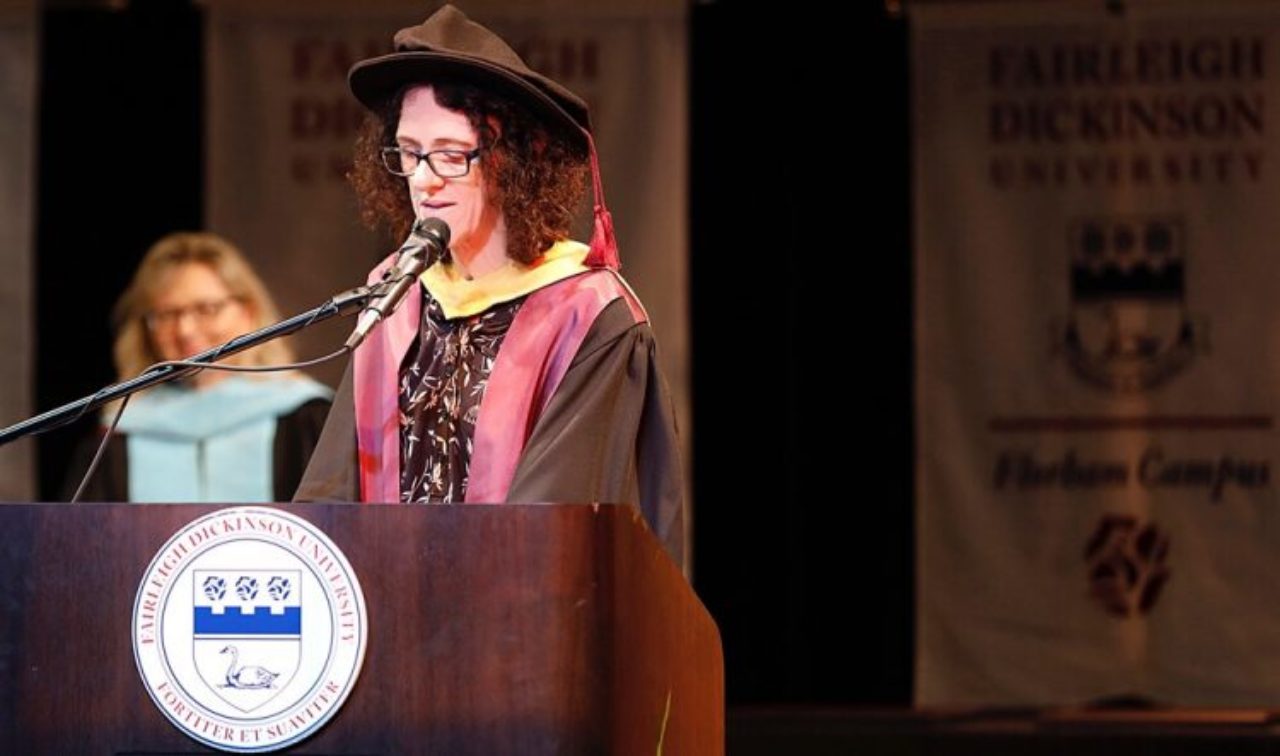 By Kenna Caprio
Photos by Michael Paras

September 5, 2018 — The fall 2018 semester has arrived and with it, Academic Convocation — the ceremonial start of the school year, and an occasion to honor faculty and staff accomplishments. Deans from Becton College of Arts and Sciences, University College: Arts * Sciences * Professional Studies, Silberman College of Business, Petrocelli College of Continuing Studies and the School of Pharmacy and Health Sciences also welcomed new faculty members.
Video of the Academic Convocation event is available for viewing.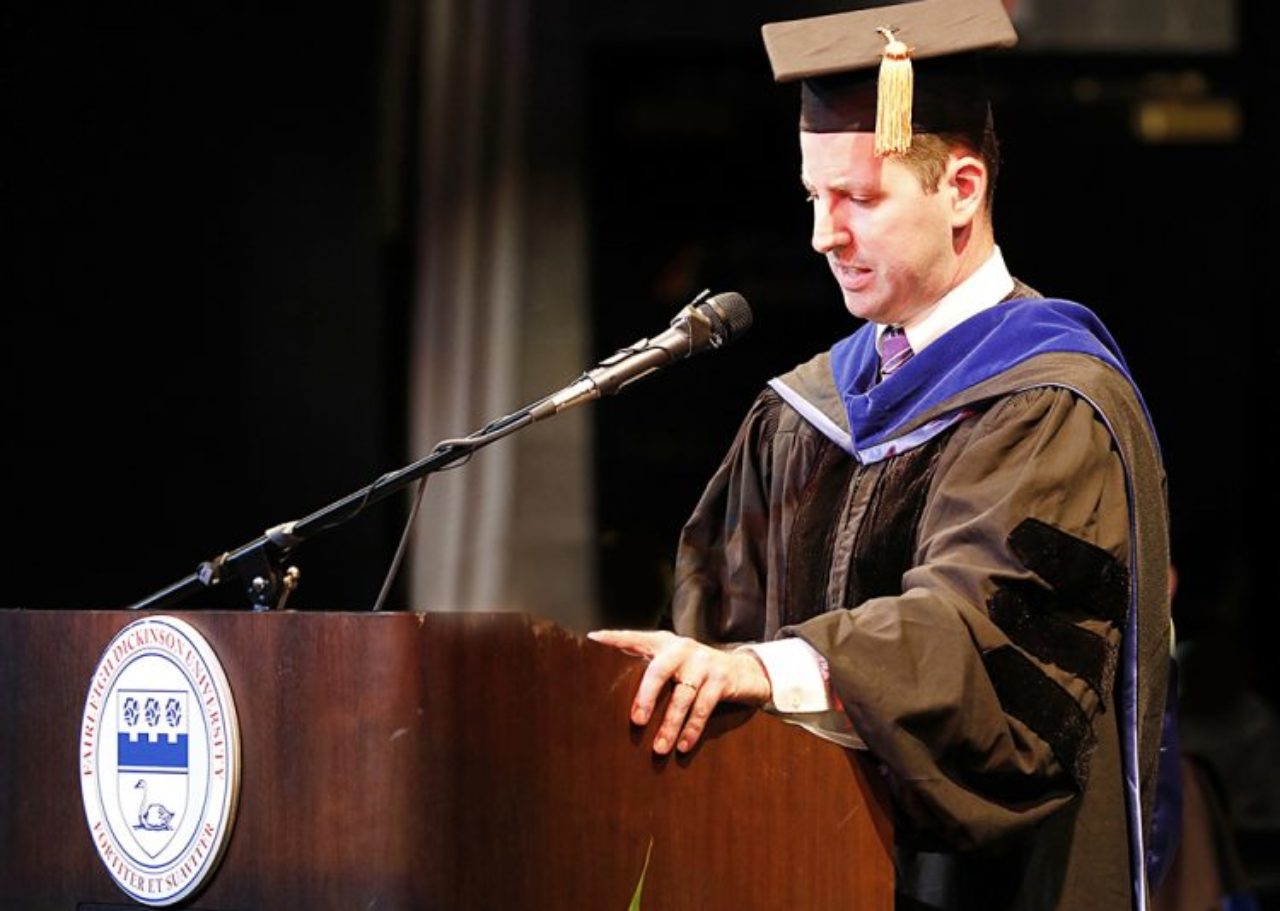 Keynote Address
Daniel Cassino, associate professor of political science, delivered the keynote remarks, accentuating and affirming the value of arts and sciences.
"We have a college of arts and sciences," he said, "because we need our students to be able to apply the concepts and techniques they learn in their major fields of study as broadly as possible.
"We have a college of arts and sciences because we know that one set of skills will not be enough to get our students through their careers.
"We have a college of arts and sciences because focusing narrowly can make you good at what you're trying to do. Being able to apply that knowledge can make you great.
"So when you're advising your students and they're complaining about a general education course … I want you to tell them that the breadth of their education isn't a distraction. It's the whole point."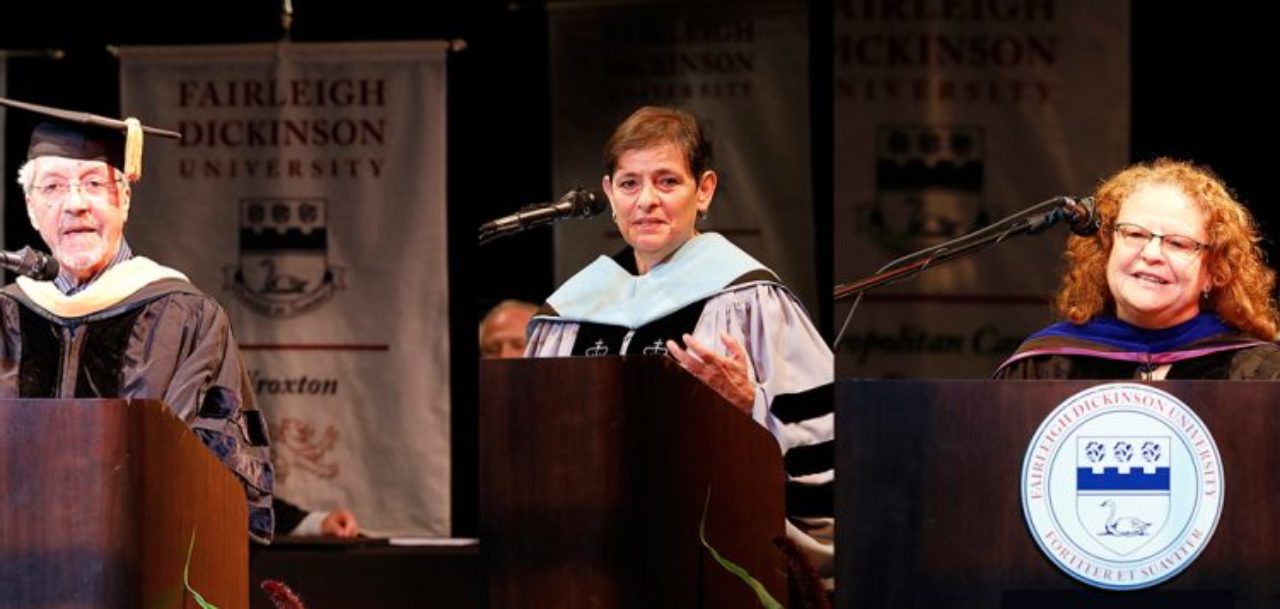 Faculty Honorees
This year's honorees include Alice Benzecry, associate professor of biological sciences, Distinguished Faculty Award for Service; Aixa Ritz, associate professor of hospitality and tourism management, Distinguished Faculty Award for Teaching; and Riad Nasser, professor of sociology, Distinguished Faculty Award for Research and Scholarship. University Provost and Senior Vice President for Academic Affairs Gillian Small presided over the event and presented the faculty awards.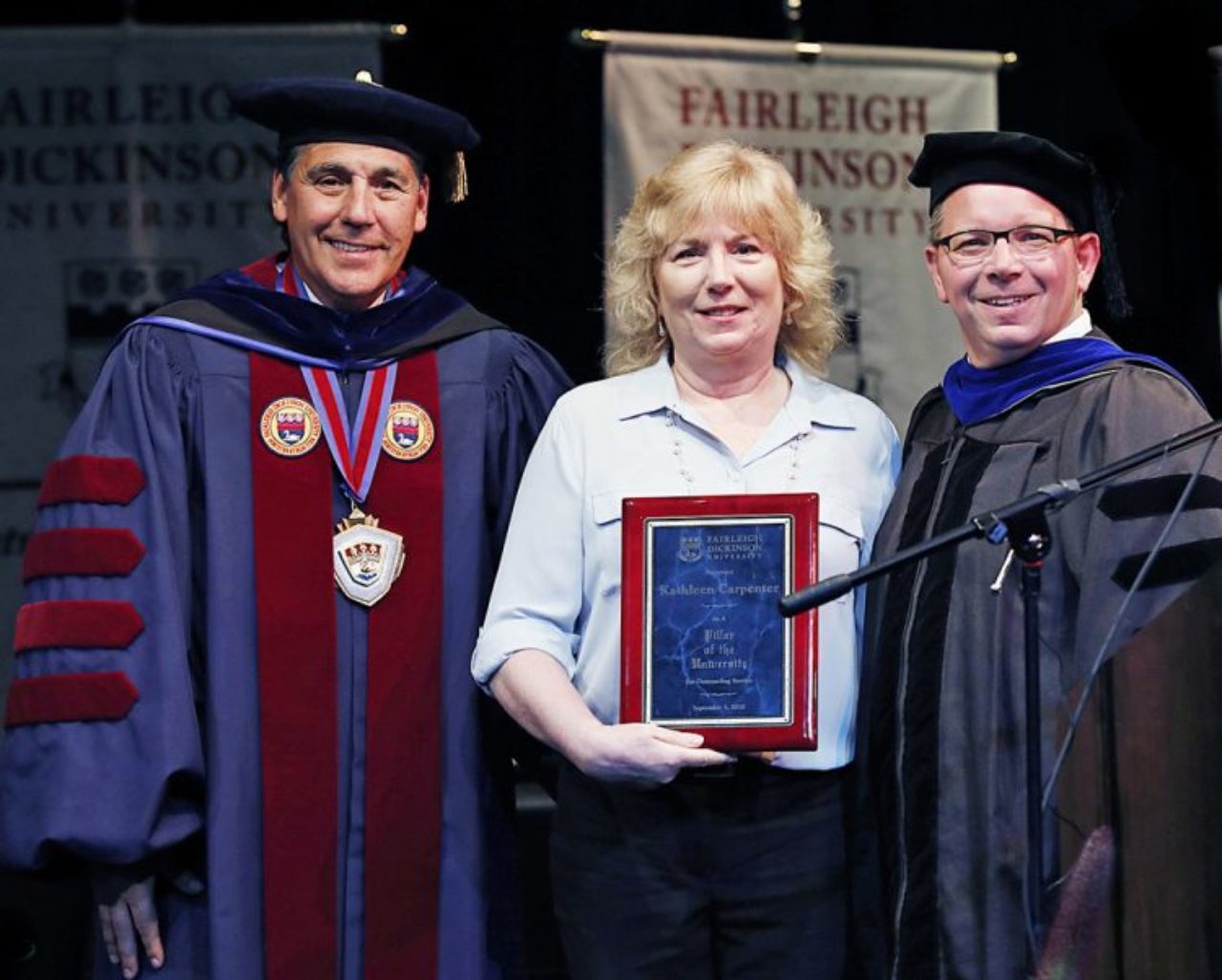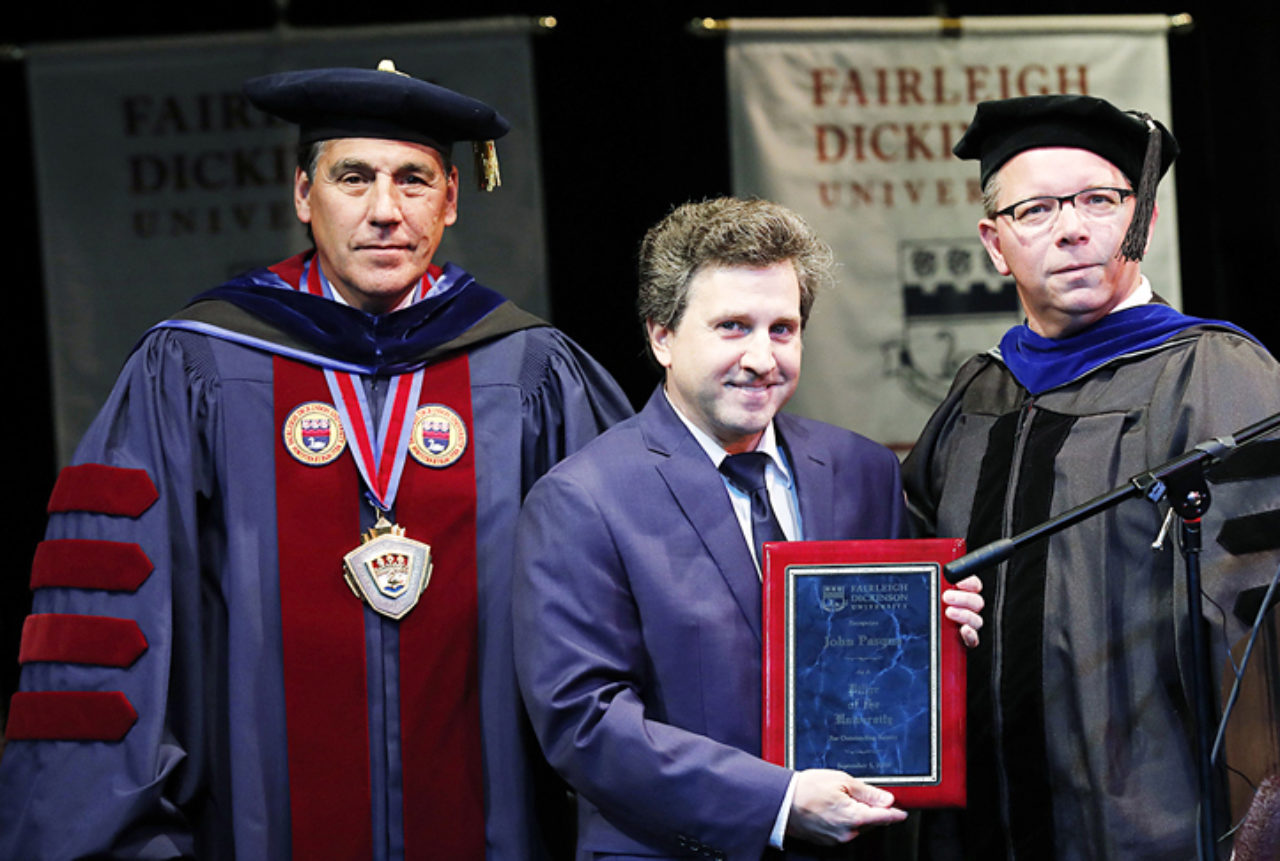 Pillars of FDU Awards
The Pillars of FDU Awards are given to staff members who make extraordinary contributions to FDU and who have worked at the University for more than 10 years.
This year's awards for the Florham Campus were presented to Kathleen Carpenter, administrative assistant in the Florham Campus Library and the John and Joan Monninger Center for Learning and Research, and John Pasqua, associate director for enrollment services for records, by Brian Mauro, Florham Campus executive.
This year's Metropolitan Campus Pillars recipients went to Michael Noe, manager of buildings and grounds, and Patrick Reynolds, assistant director of the School of Criminal Justice, Political Science and International Studies. Craig Mourton, interim Metropolitan Campus executive, presented the awards.