Detective Sergeant gets ahead with flexible online learning graduate programs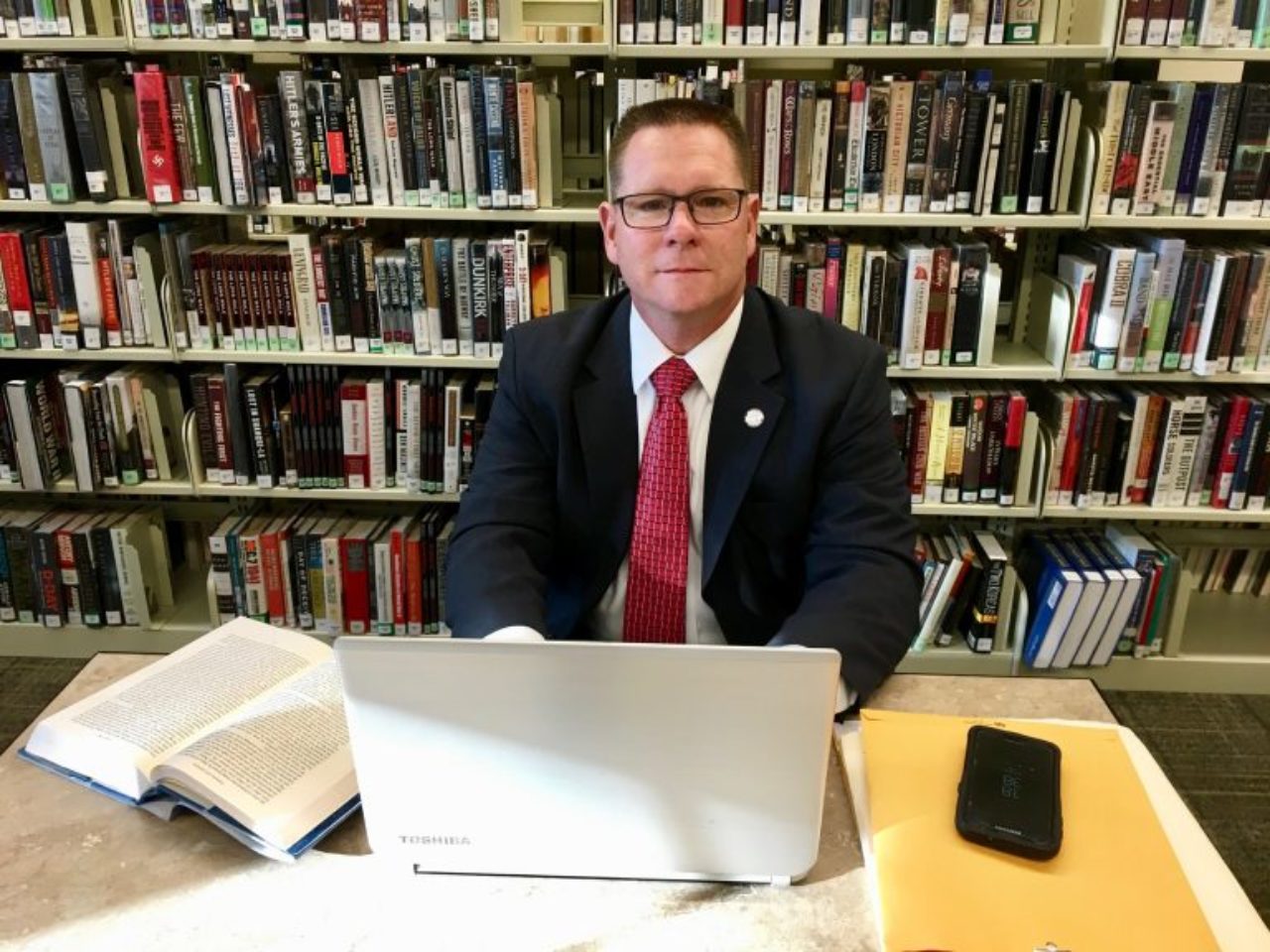 Aug. 3, 2018 – Saddle River Police Detective Sergeant Timothy P. Gerity, MAS'18, wanted to show his kids that hard work is worth the effort.
That's when the law enforcement veteran of 28 years decided to enroll in the Masters of Administrative Science program at FDU's Petrocelli College of Continuing Studies.
"The MAS program is affordable and flexible which really helps with my work schedule and family life," says Gerity. "I have taken courses online, as well as in the classroom. It's a lot of work, but it's worth it."
Gerity, a 2008 Bachelor of Arts graduate from FDU, completed the 30-credit graduate program with certificates in Administrative Science and School Safety and Security Administration – proving to his kids that it's never too late to continue learning.
"I feel a great sense of accomplishment completing this task," Gerity says. "As an adult learner, who works full-time and has a family, I didn't think it would be possible."
Since 1991, Gerity has served with the Saddle River Police Department and currently serves as president of the New Jersey Association of School Resource Officers. There he works directly with school administrators, law enforcement officials, school safety professionals and community members to promote school safety.
"On my graduation day, I was so proud to have my family watch and support me," says Gerity. "I was also truly inspired during the ceremony watching others graduate with their master's. At that point, earning a master's degree was added to my bucket list."
Gerity also serves on the Bergen County Prosecutor's Office Cyber Crimes Task Force, is the municipal counter terrorism coordinator for Saddle River and is an instructor with the New Jersey Department of Law and Public Safety Division of Criminal Justice.
Still, he was able to balance both work and school by taking night classes at both the Metropolitan and Florham campuses as well as utilizing the online class options.
The MAS program is available fully online and is structured to meet the needs of adult learners working in administrative and professional positions in the private sector, government agencies and not-for-profit organizations.
"For anyone that is thinking about it, they should just start by taking one class at a time," Gerity says. "Before you know it, your courses are done and you are earning a degree from a prestigious university. Education will never hurt you and it can never be taken away. Every time you come up with a list of reasons why you can't do it, 10 people who you may be competing with in the workforce, just enrolled. Just do it!"