Elizabeth Ruth Hennessy Field Dedicated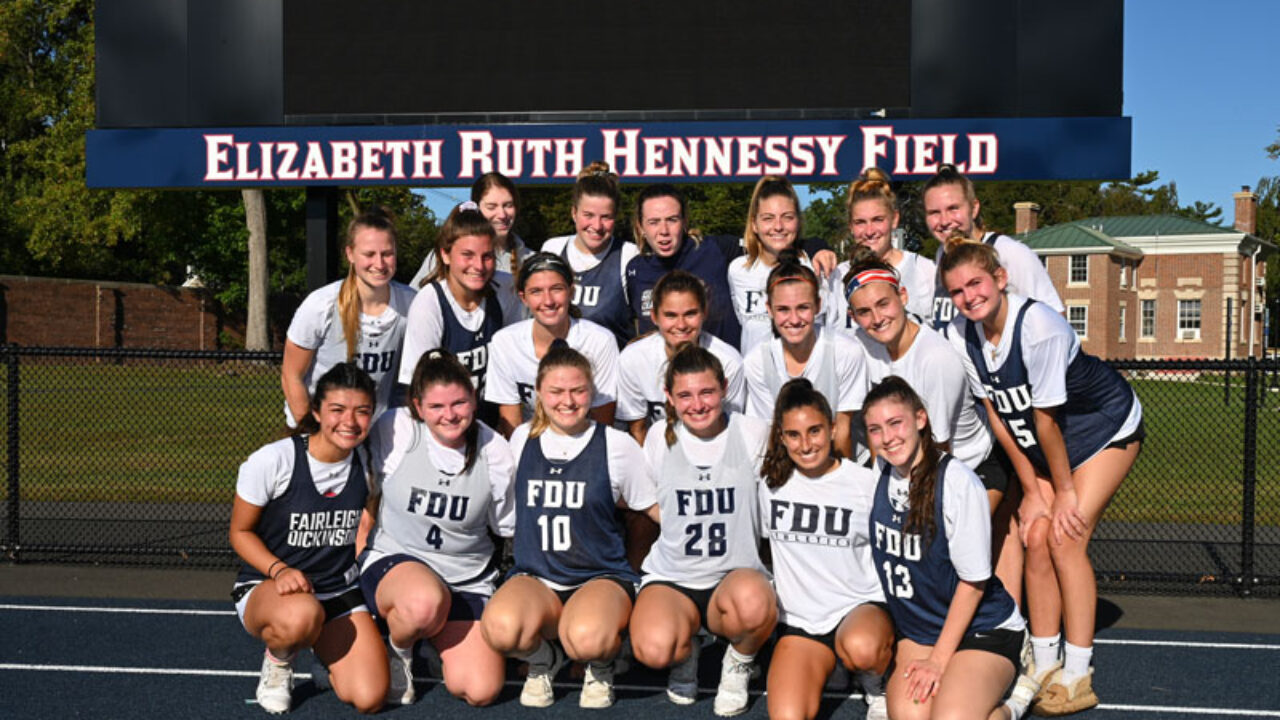 Hennessy Field
September 27, 2021 – FDU dedicated the Elizabeth Ruth Hennessy Field on the Florham Campus with a ribbon-cutting ceremony during the Homecoming celebration on September 25. The new field was made possible by a $1-million gift from alumnus and trustee emeritus Edward L. Hennessy, Jr., and is named for his daughter, Elizabeth. 
The synthetic multipurpose field serves the Division III field hockey, men's and women's lacrosse and men's and women's soccer teams. The field is surrounded by a 400-meter, NCAA-compliant, eight-lane track with areas for throwing and jumping events and a state-of-the-art video scoreboard. The addition of the track has made possible the addition of men's and women's track and field teams. 
FDU President Christopher A. Capuano thanked the Hennessy family for their support and love of the University. He pointed out that the field is dedicated not only to daughter Beth but also to Ed's late wife, Ruth. "They are truly part of our family and the generosity they have shown the University is incredible." 
To learn more about the Hennessy family's support of FDU, click here. 
Following the field dedication, the FDU women's soccer team defeated John Jay College 4-0 to earn Head Coach Kristin Giotta her 150th win at the University.