Fairleigh Dickinson University Launches Center for Empathy Research and Training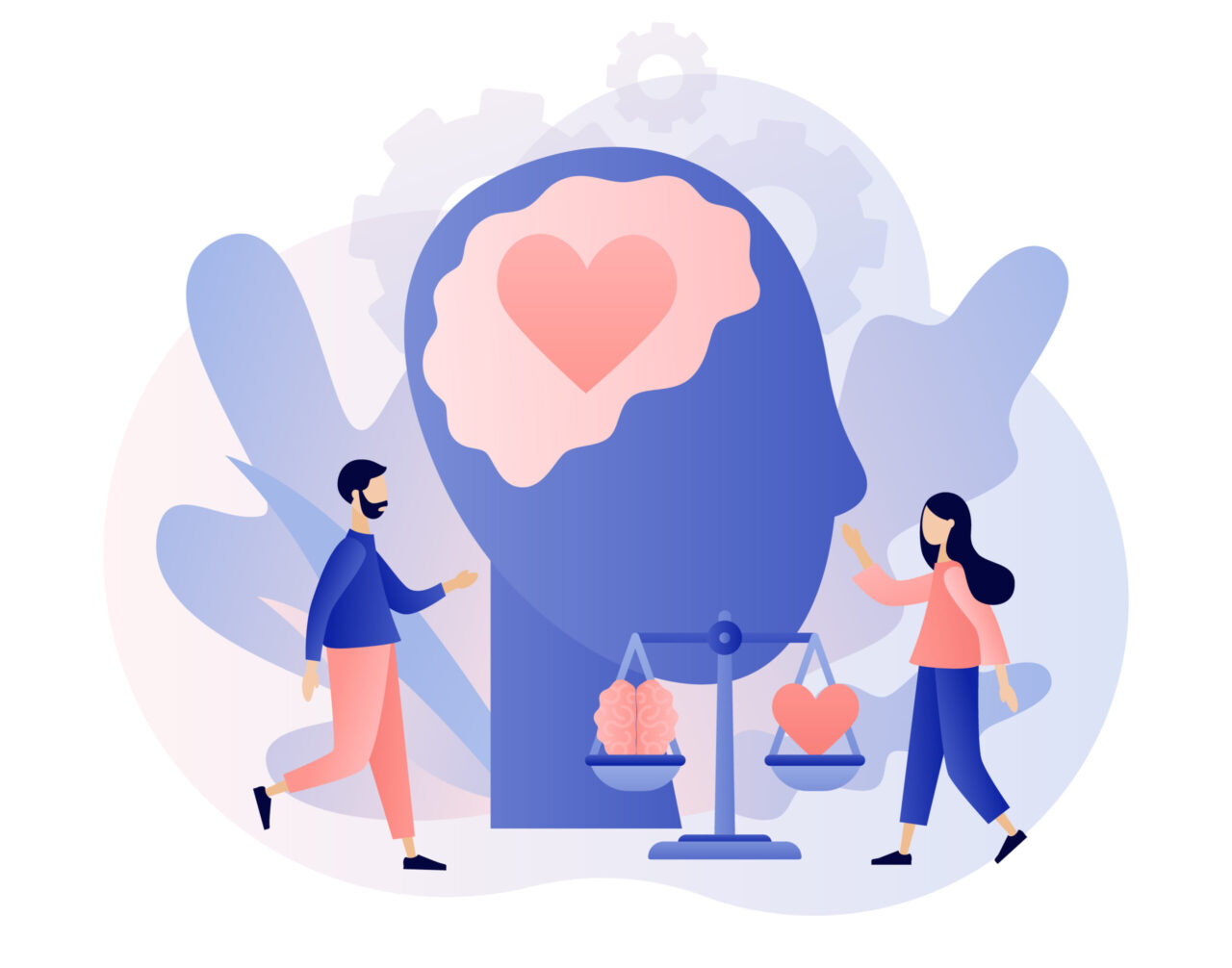 With a vision to promote a world of peace and understanding driven by empathy and action, the FDU Center for Empathy Research and Training (CERT) will combine proven empathy training methods and applied psychological research to build greater connectedness in the communities where we teach, work, and live.
Teaneck, NJ (November 2022) — The loss of empathy in global culture has been caused by people's growing "misperceptions" and biases of one another. Empathy is Mother Nature's antidote to anger and aggression and is the glue that holds all relationships together. Its loss is the root cause of today's volatile and highly fragmented social and political environment which has spawned disconnects between family, friends, colleagues, and the diverse communities in which we live and work.
Despite billions of dollars spent on training programs by governments, corporations, academia, and organizations to promote greater human connectedness over the past three decades, research reveals that much of the training has not worked as a preventive tool to diminish levels of anger, contempt, polarization, aggression, and risk between individuals and groups.
To address the seismic challenge, FDU's School of Psychology and Counseling has created the Center for Empathy Research and Training.
Bedrock to Build on: Expert leadership and experience in research-based empathy training and applied psychological research.
CERT's co-founders are Steven Dranoff, Ph.D., who will also serve as CERT's director, and Ben Freer, Ph.D., Director of FDU's School of Psychology and Counseling and an associate professor of psychology at the University.
Dr. Dranoff is the founder of D&D Consultants, Inc. and has been conducting empathy-based clinical research and training throughout his 40-year career. His proprietary empathy training programs and applied research will be the Center's cornerstones that will accelerate the Center's launch.
Leveraging the latest developments in psychological, organizational development, and neuroscience, Dr. Dranoff's programs have been proven successful in building empathy while, at the same time, mitigating risk across a wide and diverse range of academic, organizational, and corporate environments. Over time, they have led to dramatic positive shifts in organizational cultures.
"I am so honored and humbled to be part of CERT as co-founder and its director," Dr. Dranoff remarked. "I have had a long association with FDU and am gratified to find such an exciting and welcoming home for the training programs and research I have developed over the years. And with the opportunity to work with Dr. Freer and the School of Psychology and Counseling, this Center is the culmination of what my life's work has been all about."
Ben Freer, Ph.D. will work closely and collaboratively with Dr. Dranoff and will apply his own research examining how life experiences can impact children, adults, and families with a specific focus on the response to potentially traumatic events. An area closely related to aspects of the psychology of empathy, his research has been published and cited extensively in journals and books, as well as presented to international organizations.
"The idea of CERT came together with Dr. Dranoff's and my belief that there is no more powerful psychological force than empathy for personal and cultural transformation," Dr. Freer noted. "We discussed how FDU could, in time, become a global center of excellence for empathy training and applied research. With that as our lofty goal, CERT will strive to become a catalyst to empower organizations toward a culture and language of empathy. The Center will be supported by a staff of expert academics and professionals who will generate a trove of in-depth, cross-disciplinary research, with a robust track record of positive training engagement outcomes."
CERT: Skills for Life training to develop proactive change agents for societal transformation 
The Center will offer empathy-based training programs designed to teach essential life skills that increase a person's capacity for empathy, promote mutual understanding across diverse populations, and increase personal and group accountability.
The Center's training programs are designed to:
Develop and enhance a supportive and collegial environment that fosters connectedness, discourse, and mutual understanding
Minimize personal and organizational risk (e.g., harassment and other types of aggression)
Strengthen the evidence research base for teaching empathy skills
Identify and reduce barriers to the use of empathy skills
Training programs have already begun this semester within the FDU community.
Empathy in Business and Organizations: From human resources to Humane Resources
CERT's external training engagements will focus on corporations, governmental entities, non-profit organizations, and NGO groups that are grappling with the human relations realities of today's DEIA and ESG initiatives. These include groups with whom FDU is actively involved, and those the Center will proactively engage with through its business development networking initiatives.
These programs will focus on teaching "hard skills" for team building and collaboration that minimize group friction while simultaneously promoting respect and ethical behavior. Importantly, they reinforce connectedness skills through "contagion."
This approach has been proven to promote a humane culture in which employees share with one another with what they have learned, thereby creating a culture of collaboration over time.
For more information regarding the Fairleigh Dickinson Center for Empathy Training and Research or any one of its training programs, email Dr. Dranoff at EmpathyCenter@FDU.edu or Dr. Freer at bfreer@FDU.edu.
About Fairleigh Dickinson University
Fairleigh Dickinson University offers more than 100 undergraduate and graduate degree programs, including doctoral programs in education, pharmacy, nursing practice, clinical psychology and school psychology and an AACSB-accredited business school. Degree programs are offered on two New Jersey campuses and at two international campuses: Wroxton College, in Oxfordshire in England, and the Vancouver Campus, in British Columbia, Canada. For more information, visit FDU.edu.