FDU and the Royal Shakespeare Company announce innovative partnership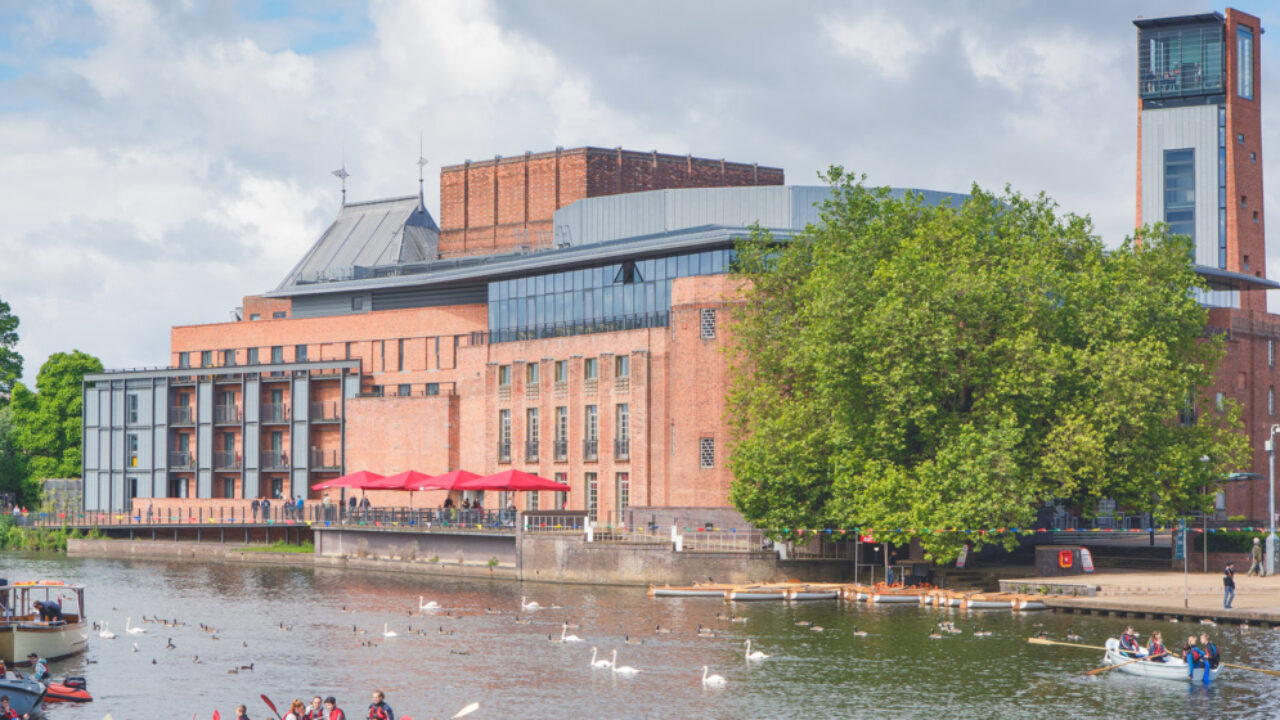 FDU at the RSC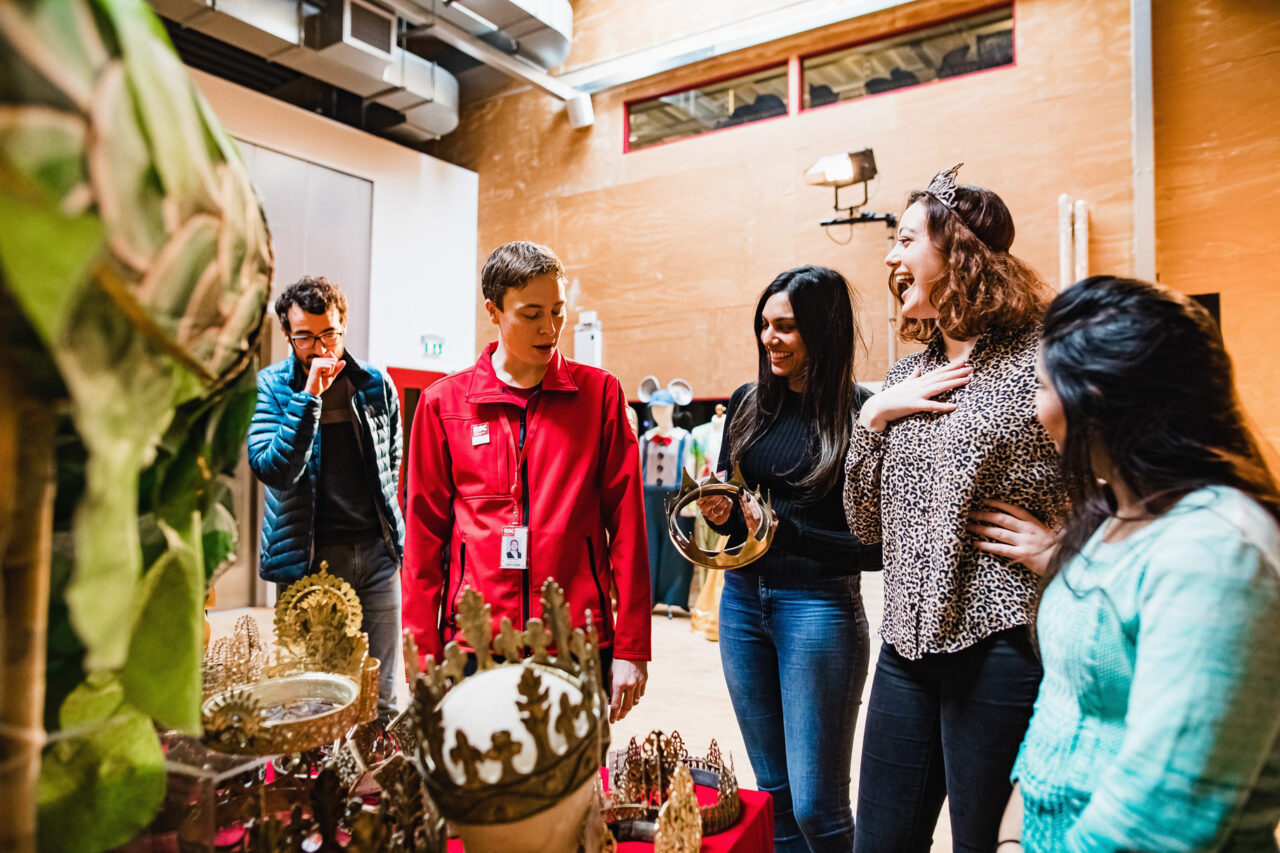 Exclusive collaboration will provide an immersive student experience
February 10, 2022 — Fairleigh Dickinson University's Wroxton College (FDU) and the Royal Shakespeare Company (RSC) are pleased to announce a five-year partnership that will offer students studying at the University's Wroxton College in Oxfordshire, England an academic semester-long experience around the works of Shakespeare.
The University will collaborate with RSC Learning to develop a unique and immersive residential program that aims to make Shakespeare vivid, accessible and enjoyable to students at both Wroxton College and onsite at the Royal Shakespeare Company in Stratford-upon-Avon. The program will launch in Fall Semester 2022.
"The exclusive partnership between students studying at FDU's Wroxton College and the Royal Shakespeare Company embodies the shared commitments of our institutions of educating students through a combination of innovative academic programs and immersive world-class performance experiences to foster learning both inside and outside of the classroom," said Michael Avaltroni, University Provost and Senior Vice President for Academic Affairs at FDU.
Jacqui O'Hanlon, RSC Director of Learning and National Partnerships added:
"RSC Learning creates opportunities in the UK and around the world for students of all ages to learn about, shape, produce and make performances of Shakespeare's work. We know that the theatre making process provides so many rich learning opportunities and that the combination of Shakespeare's language and teaching approaches from our rehearsal rooms can unlock creative potential to reveal new ways of seeing ourselves and the world around us. We are excited to be working in partnership with FDU to challenge and explore Shakespeare's plays, making new discoveries together and enabling students to develop skills for work and for life."
The new program, dubbed FDU at the RSC, will offer immersive learning opportunities to both aspiring actors and students interested in theatre production and/or arts management.
"Our FDU at RSC curriculum gives our students the unique opportunity to take workshops on-site at the RSC with RSC artists and theater professionals. FDU students will have exclusive backstage passes at one of the most storied and respected classical theaters in the world," said Stacie Lents, FDU Theater Program Director and Professor of Theater. Lents continued, "The program also honors the students' particular interests. Our Shakespeare in Practice course lets students choose between the Acting track or the Design/Management track. We are proud to be the only theater program in the United States offering this experience and opportunity with the RSC."
"We're very excited about welcoming FDU students into our community of practice.  Shakespeare is a vehicle to allow us to debate some of the most important questions of our time, and this programme will allow students to experience how our actors and directors engage with Shakespeare's language and the craft of theatre," said Tom King, RSC Learning Partnerships Manager. "Through the different strands of acting, performance, design and management we hope to inspire the next generation of theatre makers in Shakespeare's home town."
In addition to their choice of acting/performance or design/management course, students enrolled in FDU at the RSC will take 'Shakespeare from Page to Stage,' a course which integrates study of Shakespeare's plays as literature with live productions of plays at the RSC, backstage tours, repertoire linked workshops (or "talkbacks") with cast members, and visits to historic Shakespeare sites.  Also offered is an elective course in 'Musical Theatre Cabaret,' which will make use of the RSC's rich heritage in this field such as the current West End production, Matilda The Musical.
"FDU's Wroxton College and the RSC are natural partners, sharing a parallel history as well as geographical proximity," said Jason Scorza, FDU's Vice Provost for International Affairs. "The RSC was incorporated in 1961 to preserve and expand the legacy of William Shakespeare, while Wroxton College, located just 18 miles from Shakespeare's birthplace, opened its doors in 1965 in a building that was under construction during Shakespeare's lifetime."
"This partnership will further FDU's School of the Arts aim to equip emerging artists with the skills and hands-on experiences to succeed," said Todd Rosen, Director of FDU's School of the Arts. "Through an innovative curriculum, with an emphasis on real-world career preparedness, School of the Arts students will graduate with a strong personal creative vision and impressive portfolio of work."
To learn more about FDU at the RSC, click here.
Fairleigh Dickinson University offers over 100 undergraduate and graduate degree programs, including doctoral programs in pharmacy, nursing practice, clinical psychology and school psychology; and an AACSB-accredited business school. Degree programs are offered on two New Jersey campuses and at two international campuses: Wroxton College, in Oxfordshire in England, and the Vancouver Campus, in British Columbia, Canada. For more information, visit FDU.edu.
FDU's Wroxton College is a fully modernized 17th-century Jacobean mansion that was once the home of Lord North, England's Prime Minister during the American Revolution. Located in the heart of England, Wroxton's bucolic campus is just minutes away from Oxford and Stratford-Upon-Avon. Since FDU opened its British campus in 1965, Wroxton has been chosen as the overseas study site for students from more than 250 colleges and universities nationwide.
The Royal Shakespeare Company creates world-class theatre, made in Stratford-upon-Avon and shared around the world, performing plays by Shakespeare and his contemporaries, as well as commissioning an exceptionally wide range of original work from contemporary writers. Our purpose is to ensure that Shakespeare is for everyone, and we do that by unlocking the power of his plays and of live performance, throughout the UK and across the world.
We believe everybody's life is enriched by culture and creativity. We have trained generations of the very best theatre makers and we continue to nurture the talent of the future. Our transformative Learning Programmes reach over half a million young people and adults each year, and through our Placemaking and Public Programme we create projects with and for communities who have not historically engaged with our work. We are a leader in creative immersive technologies and digital development.
We have a proud record of innovation, diversity and excellence on stage and are determined to grasp the opportunity to become an even more inclusive, progressive, relevant and ambitious organisation.
We are committed to being a teaching and learning theatre – in which we create world class theatre for, with and by audiences and theatre makers of all ages. We provide training for emerging and established theatre makers and arts professionals, for teachers and for young people. We share learning formally and informally. We embed training and research across our company, work and processes.
 
We recognise the climate emergency and work hard to embed environmental sustainability into our operations, creative work and business practice, making a commitment to continually reduce our carbon footprint.
 Registered charity no. 212481