Professor publishes most downloaded psychological study of 2021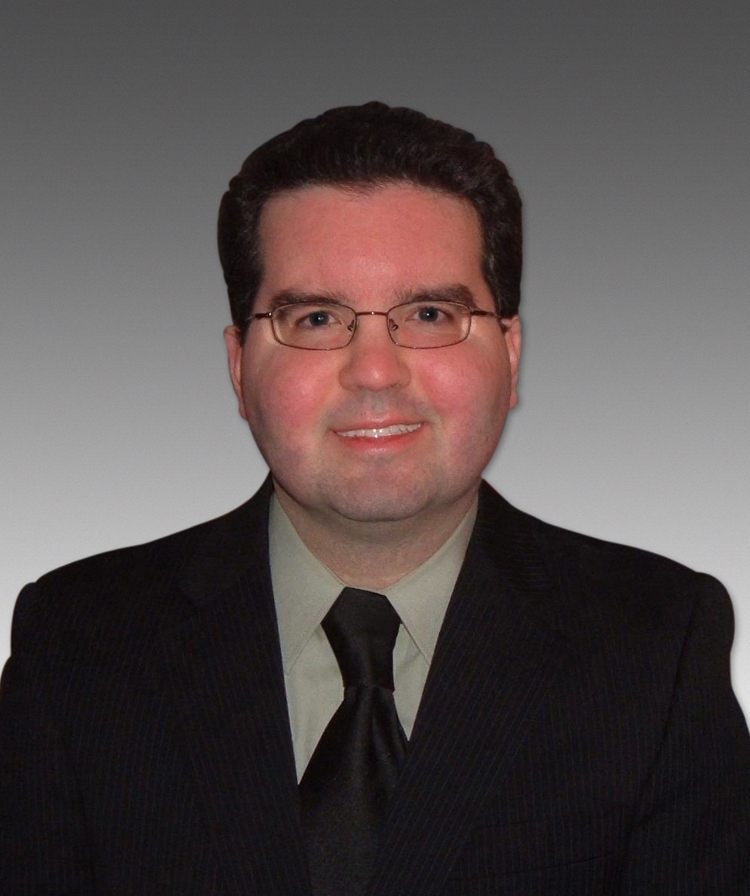 by Rebecca Maxon
January 31, 2022 – It's the likes and shares of the world of academia. An article co-written by Anthony Tasso, professor of psychology and deputy director of the School of Psychology and Counseling, was the most downloaded article across the American Psychological Association's 89 journals in 2021 — out of more than 5,000 articles published!
"COVID-19 Disruption of College Students: Academic and Socioemotional Implication," co-written by Tasso; adjunct professor of psychology Nesrin Hisli Sahin; and Gabrielle San Roman, MA'21 (Flor), was published in Psychological Trauma: Theory, Research, Practice, and Policy. The study's topic was certainly timely. "Everything was happening so fast in March 2020," says Tasso. "We were shutting down as a university, and everything was shutting down around the world."
"Come April 2020, there came the opportunity to systematically study the effects of these changes on college students [in a Belgium-based international study including 28 countries]," says Tasso. "We quickly jumped on it."
Tasso, Sahin and San Roman surveyed 257 FDU students who participated in remote learning during the spring 2020 semester because of the pandemic.
On a scale of 1 to 10, students reported being afraid of contracting COVID-19 (4.87) and even more afraid of people within their social network contracting the virus (6.34). They also worried that they or their loved ones would become seriously ill (6.40).
COVID was also responsible for significant changes in the students' lives: 35.8 percent were living on campus before the virus and had to abruptly leave the residence halls.
The respondents experienced academic-related distress following the transition to remote learning and COVID-related mental-health distress, including, on a scale of 1 to 4, interpersonal isolation (2.67), struggles with motivation (2.53) and boredom (2.83), as well as anxiety (2.67), depression (2.37) and sleep disturbances (2.48).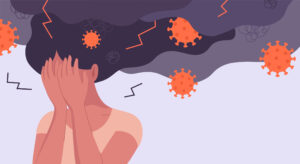 On a scale of 1 to 5, "The highest frustration felt by students was the stress they felt due to the change in teaching methods (4.69), followed by significantly increasing school-based workloads (3.81), poorer perceived quality education (3.51) and concerns about completing the academic year successfully (2.66)," the researchers report.
What does offer a glimmer of hope is that most participants reported adhering to governmental COVID-19 safety guidelines (8.10 on a scale of 1 to 10).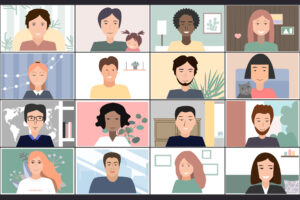 "Dr. Tasso's research examining the academic and social disruptions of COVID-19 is essential for higher education institutions to best respond to the experience of students," says Benjamin Freer, director of the School of Psychology and Counseling.
"We hope that readers have a more tangible, scientifically grounded understanding of just how impactful the pandemic has been on this young adult population — on an academic level, an emotional level and a social level," says Tasso. "We hope that these findings help administrators, faculty, and staff to be better able to fully grasp just how much this has impacted day-to-day student life."