FDU gives back: Community raises more than $26,000 for charities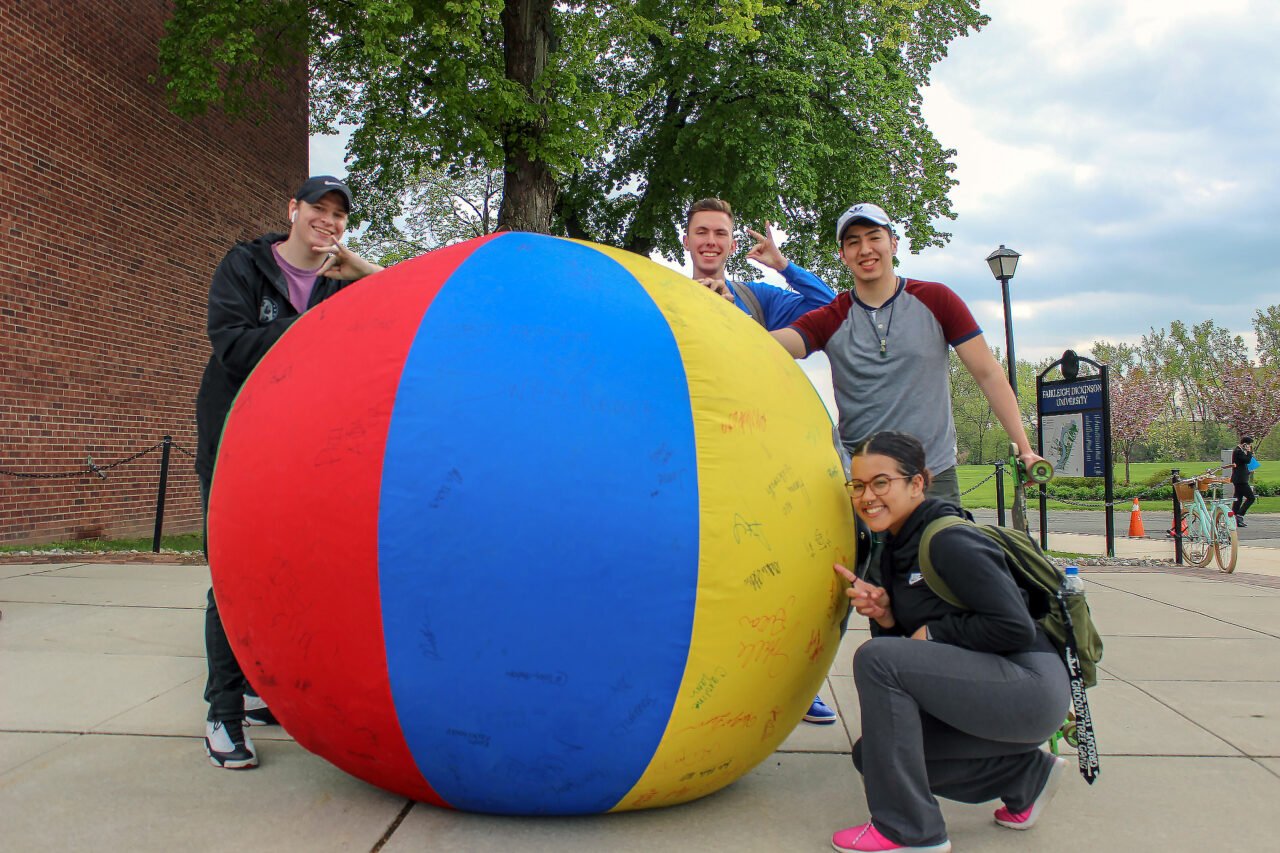 By Julie Kayzerman
July 22, 2019 — From charitable donations and volunteer work to raising awareness for causes and committing acts of kindness, the Fairleigh Dickinson University community gave back in a big way during the Spring 2018-19 semester.
Students at FDU's Florham and Metropolitan campuses raised more than $26,572 for different charities and medical research causes. Of the money raised, $20,715 went to medical research foundations. They also volunteered with or served 72 different organizations, raised awareness for 28 causes and ran 16 different acts of kindness initiatives.
Here's a full breakdown of how FDU made its mark last spring by giving back.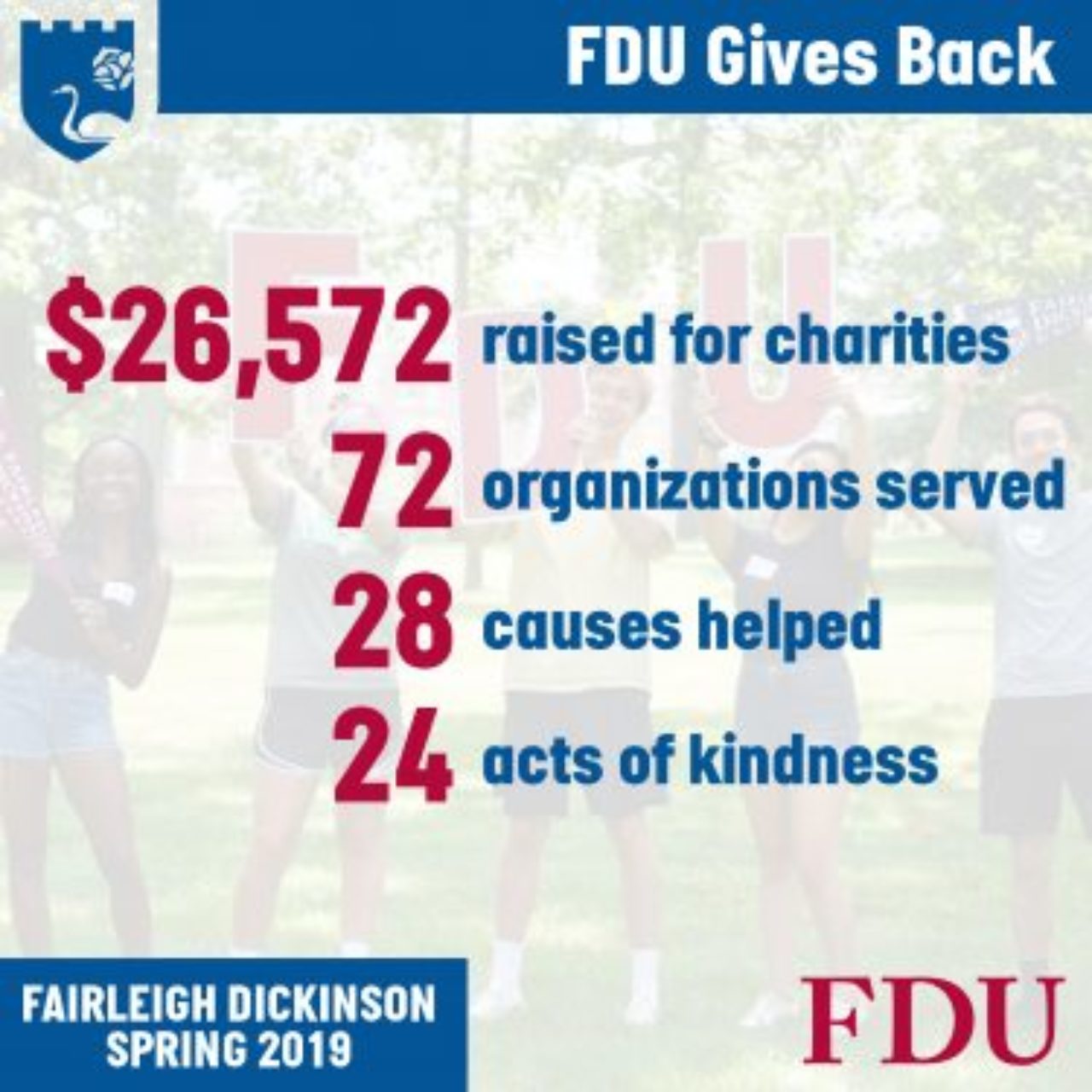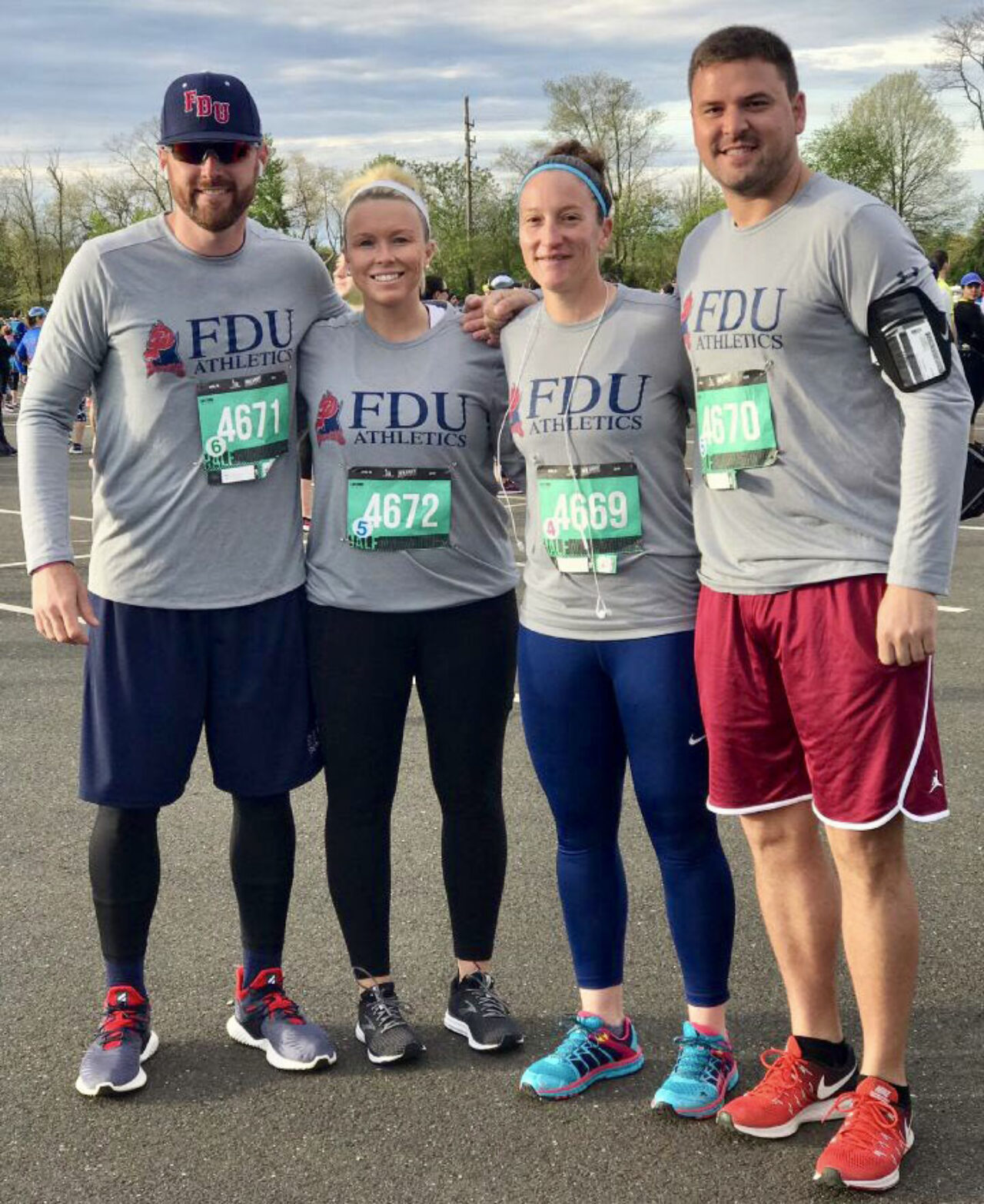 Medical Donations
NYU Langone Health Blood & Marrow Transplant Program

$2,800 raised in part by Sigma Chi Fraternity (Flor) to provide exercise equipment to the patients in memory of Andrew Casale

American Heart Association

$2,500 raised by Theta Phi Alpha Fraternity (Flor)

Breast cancer research

$2,681 raised by Zeta Tau Alpha Fraternity (Flor)

The Autism Community in Action (TACA)

$2,300 raised by the Devils Athletics administration and coaching staff

Cystic Fibrosis Foundation

$2,035 raised by Delta Phi Epsilon Sorority (Flor)

Children's Miracle Network

$300 raised by Zeta Beta Tau Fraternity (Flor)
$300 raised by Zeta Beta Tau Fraternity (Metro)

Jude's Cancer Research

$1,200 raised by Tau Kappa Epsilon Fraternity (Flor)
$50 raised by Sigma Pi Fraternity (Metro)
$50 raised by Lambda Theta Alpha Sorority (Metro)

Children's Cancer Recovery Foundation

$1,244 raised by the Knights Student-Athlete Advisory Committee (SAAC)

Lupus Foundation of America

$122 raised by Alpha Sigma Tau Sorority (Metro)

Mental Health America

$200 raised by Phi Sigma Sigma Sorority (Flor)

Kicking Cancer with Kait

$2,800 raised for a local woman with stage IV sarcoma by Colleges Against Cancer (Flor)

Smile Train

$250 raised by resident assistants (Flor) to fund a cleft repair surgery for a Somalian child

Sharsheret Jewish Breast Cancer Organization

$304 raised by Alpha Epsilon Phi Sorority (Metro)

Patient with rare genetic disorder

$144 raised by Alpha Kappa Alpha Sorority, Inc. (Metro) and Alpha Phi Alpha Fraternity (Metro)

Schambach Strong

$610 raised by Devils women's lacrosse

Avantus Renal Therapy

$560 raised by Phi Sigma Sigma Sorority (Flor)

Coaches vs. Cancer

$50 raised by Devils men's basketball

Elizabeth Glaser Pediatric AIDS Foundation

$165 raised by Alpha Epsilon Phi Sorority (Metro)

Go4TheGoal

$50 raised by Devils men's basketball
Food Donations
The Hunger Project

$100 raised by Entrepreneur club (Metro)

Lunch bag Project

Omega Phi Chi Sorority, Inc. (Metro) distributed lunch bags to the homeless at Newark Penn Station

Center for Food Action

Food donated by the resident assistants (Metro)

Hope Community Food Pantry

Resident assistants (Metro) donated care kits

Community in Paterson, N.J.

Lambda Theta Phi Latin Fraternity, Inc. (Flor) handed out care packages

Homeless community in New York City

Catholic Campus Ministry (Flor) gave sandwiches and water to the homeless in NYC once a month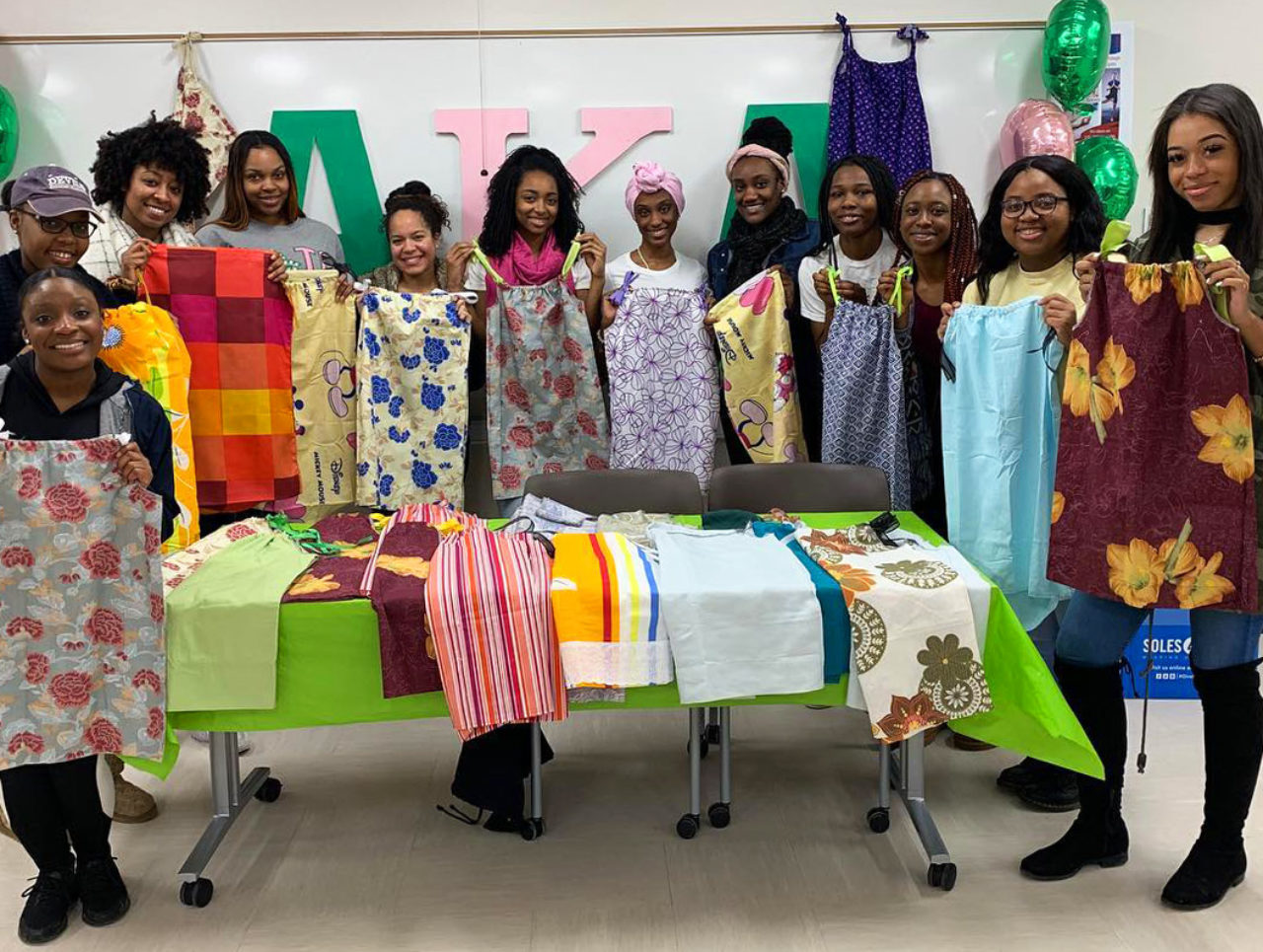 Clothing Donations
Soles 4 Souls

87 pairs of shoes donated through a drive run by Enactus (Flor)

"Little Dresses for Haiti"

Alpha Kappa Alpha Sorority, Inc. (Flor) cut and sewed dresses for young girls in Haiti who are affected by poverty

Hackensack University Medical Center

Resident assistants (Metro) made and donated baby blankets to the NICU

Market Street Mission

Clothes donated by EMBA Organizational Behavior and Leadership course taught by Gerry Cleaves, senior lecturer of management
Other Causes
Phi Sigma Sigma Foundation for School and College Readiness

$3,000 raised by Phi Sigma Sigma Sorority (Flor)

Suicide prevention

$235 raised by Delta Phi Epsilon Sorority (Flor) and Sigma Pi Fraternity (Flor)

Pulsera Project

$245 raised by the Latin American Student Organization (Flor)

Save the Elephants Foundation

$167 raised by PAWS (Flor)

Hackensack Riverkeeper

$500 raised by the "Leading Teams" course taught by Kent Fairfield, retired associate professor of management

Ronald McDonald House

$100 raised by the Entrepreneur Club (Metro)

Special Olympics

$1,000 raised by Phi Sigma Kappa Fraternity (Flor)
$160 raised by Devils Student-Athletic Advisory Committee (SAAC)

YMCA After-School Program

Resident assistants (Metro) donated care packages

Jersey Cares

Resident assistants (Metro) donated school supplies through a campus-wide drive

Vietnam Veterans of America

Books donated by the Creative Writing Club (Flor), Iron Horse (Flor) and Student Government Association (Flor)

Make-a-Wish Foundation

$350 raised by Fairleigh Dance Project (Flor)
Volunteer work
Hunger Relief
First Baptist Church

Sigma Pi Fraternity (Metro) fed the homeless

The Hoboken Shelter

Alpha Sigma Tau Sorority (Metro) fed the homeless

YMCA

Alpha Sigma Tau Sorority (Metro) prepared meals

Bergen County homeless community

National Society of Black Engineers (Metro) conducted a food drive to feed the homeless

Community FoodBank of New Jersey

Alpha Kappa Alpha Sorority, Inc. (Flor)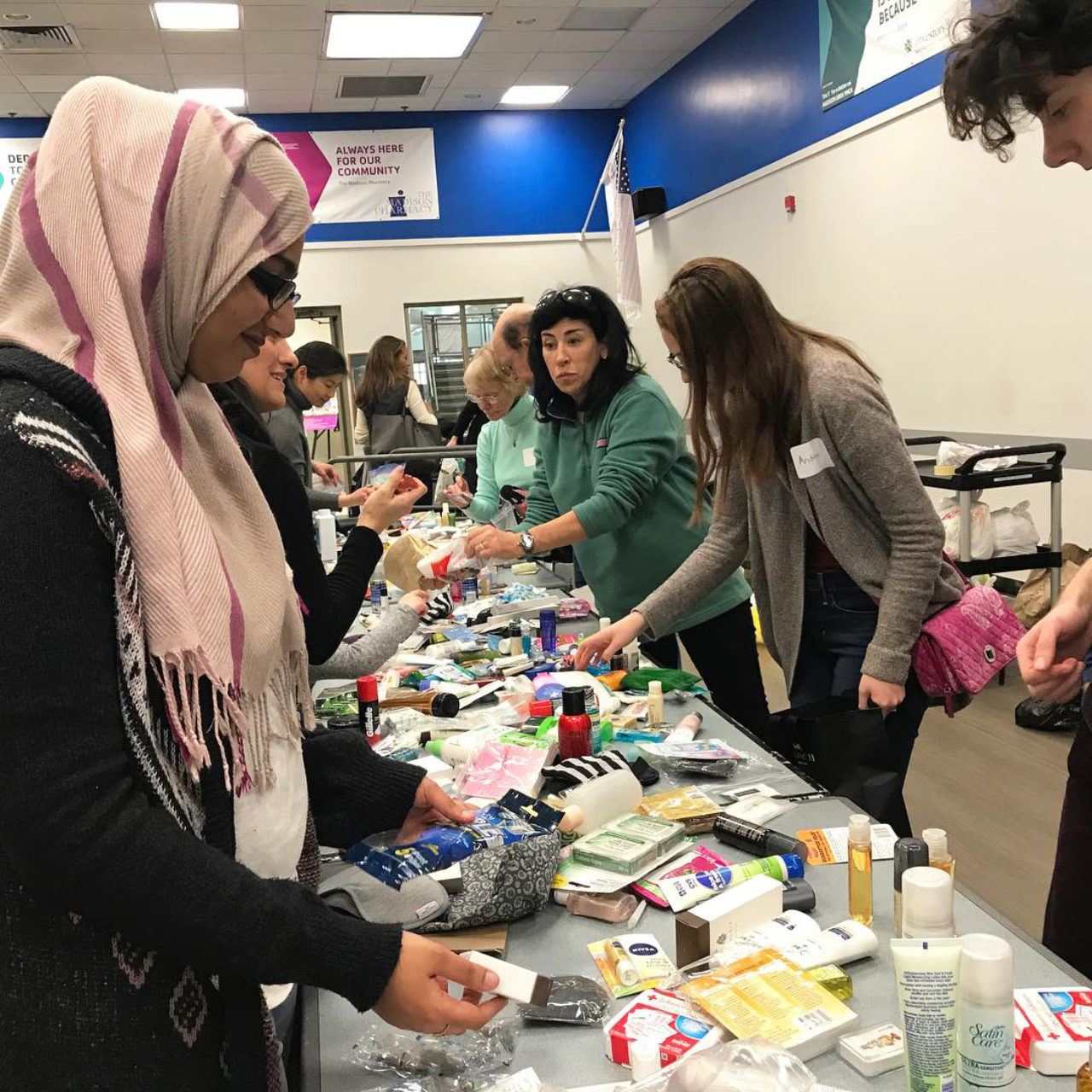 Community Service
St. Hubert's Animal Welfare Center

Theta Phi Alpha Fraternity (Flor)
Phi Sigma Kappa Fraternity (Flor)

Veterans tombstone cleanup

FDU Student Veteran Association (Metro and Flor)

Jersey Battered Women's Services

Alpha Kappa Lambda Fraternity (Flor) helped JBWS move items into a new transitional housing facility

Senior living homes

Glamour Gals (Flor) visited several senior centers to give makeovers to the residents
Sigma Pi Fraternity (Flor) helped teach seniors how to use cellphones and other technology
Alpha Kappa Alpha Sorority, Inc. (Flor) sang, played games and talked with residents

Center for Hope and Safety

Mu Sigma Upsilon Sorority, Inc. (Metro)

Whittier Elementary School

Knights men's soccer taught children soccer

Read Across America

Devils SAAC read books to students at local schools

Big Brothers Big Sisters of America

Omega Phi Chi Sorority, Inc. (Metro)

Boys and Girls Club of Lodi/Hackensack

Knight's men's basketball ran clinics

Technical Enrichment and Outreach Program at FDU

National Society of Black Engineers (Metro)

PALS Program

Phi Sigma Kappa Fraternity (Flor)

Passaic County's Court Appointed Special Advocates for Children

Zeta Beta Tau Fraternity (Metro)

The Madison Area YMCA

The Muslim Student Association (Flor) and Pre-Health Society (Flor) made toiletry kits made for the homeless

Be The Match

Devils football ran a bone marrow registration and blood drive

Jersey City Public School No. 22

Devils women's basketball trained students

Spectrum 360 Clinic
Career Development Office

Mu Sigma Upsilon Sorority, Inc. (Metro)
Alpha Phi Alpha Fraternity, Inc. (Metro)

Mt. Pleasant Animal Shelter

Zeta Beta Tau Fraternity (Flor)

The Learning Experience

Knights women's basketball ran drills with students

N.J. Pride Run and AIDS Walk

School of Pharmacy and Health Sciences (Flor)

NGO Committee on the Status of Women, New York Conference

Alpha Sigma Tau Sorority (Metro)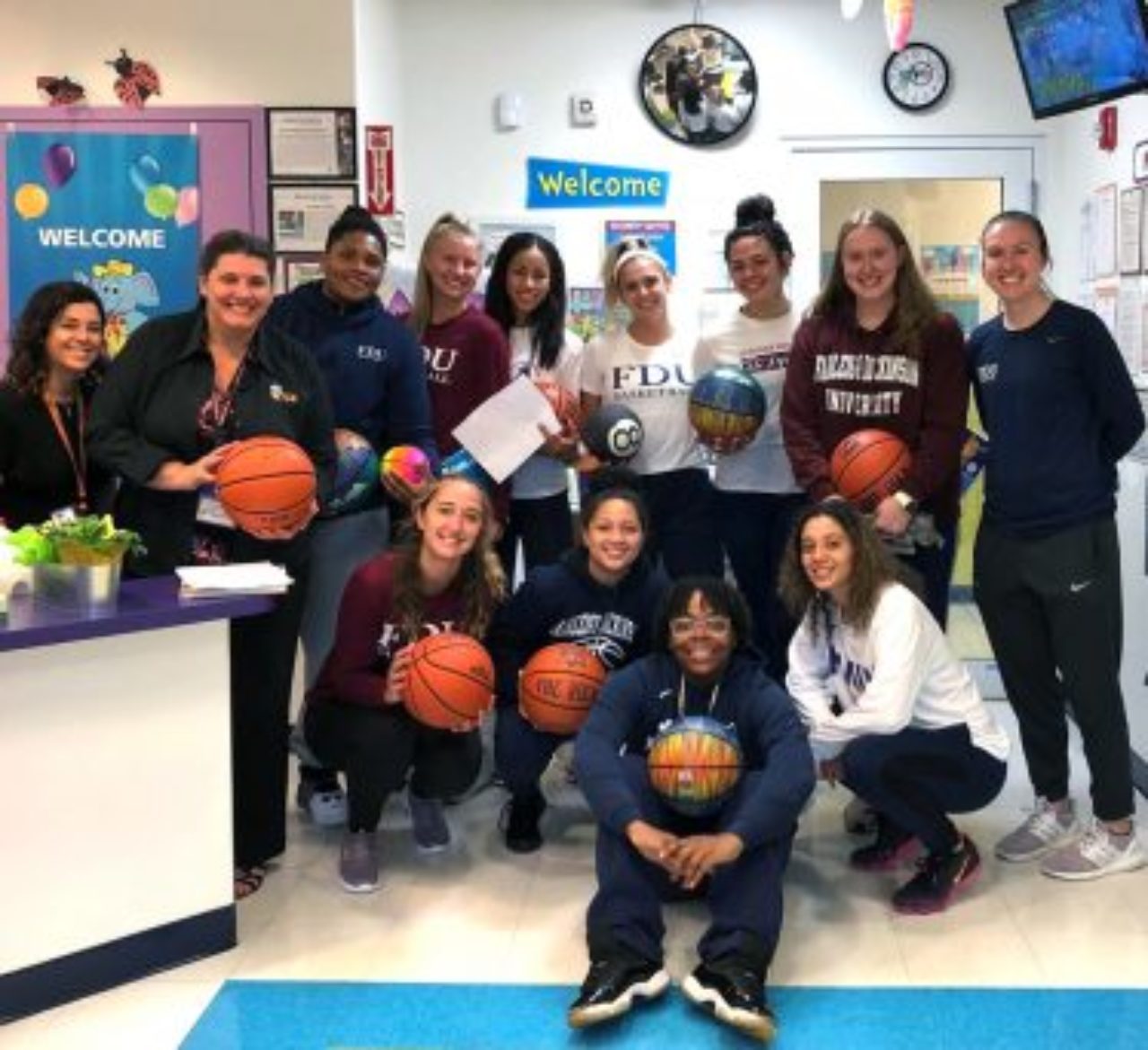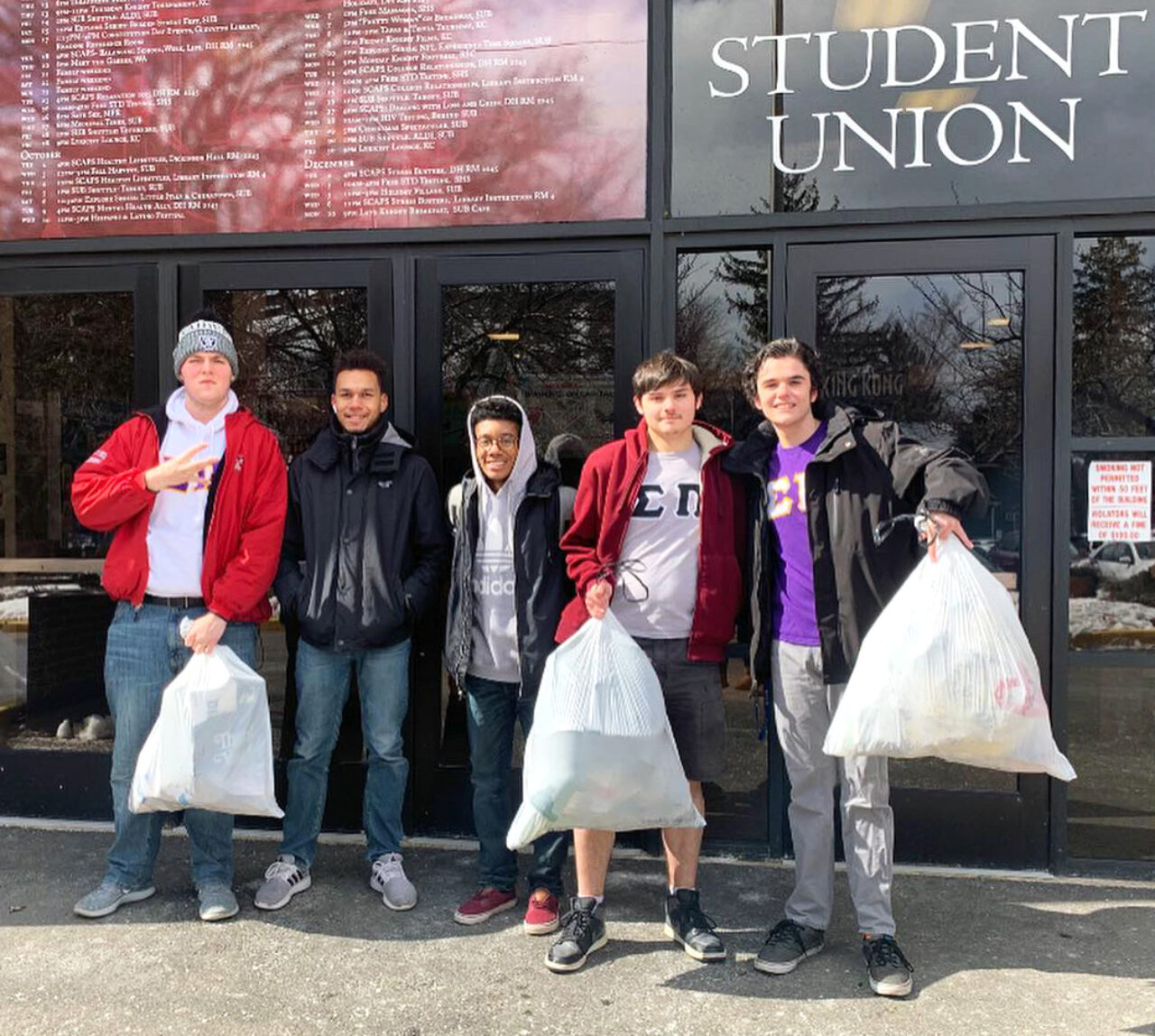 Environmental Cleanups
Campus cleanups

FDU Green Club (Flor), Zeta Beta Tau Fraternity (Flor), Delta Phi Epsilon Sorority (Flor), Zeta Beta Tau Fraternity (Metro), Alpha Kappa Lambda Fraternity (Flor) and Greek Senate (Flor), National Society of Collegiate Scholars (Metro), FDU Rotaract (Flor), Devils SAAC, Mu Sigma Upsilon Sorority, Inc. (Metro)

Hackensack River cleanup

Sigma Pi Fraternity (Metro)
"Leading Teams" course (Metro)

Loantaka Brooke Reservation

Sigma Pi Fraternity (Flor) and Zeta Tau Alpha Fraternity (Flor)

Sandy Hook, N.J. cleanup

Tau Kappa Epsilon Fraternity (Flor) helped with planning

Mevo

Mu Sigma Upsilon Sorority Inc. (Metro) volunteered at the farm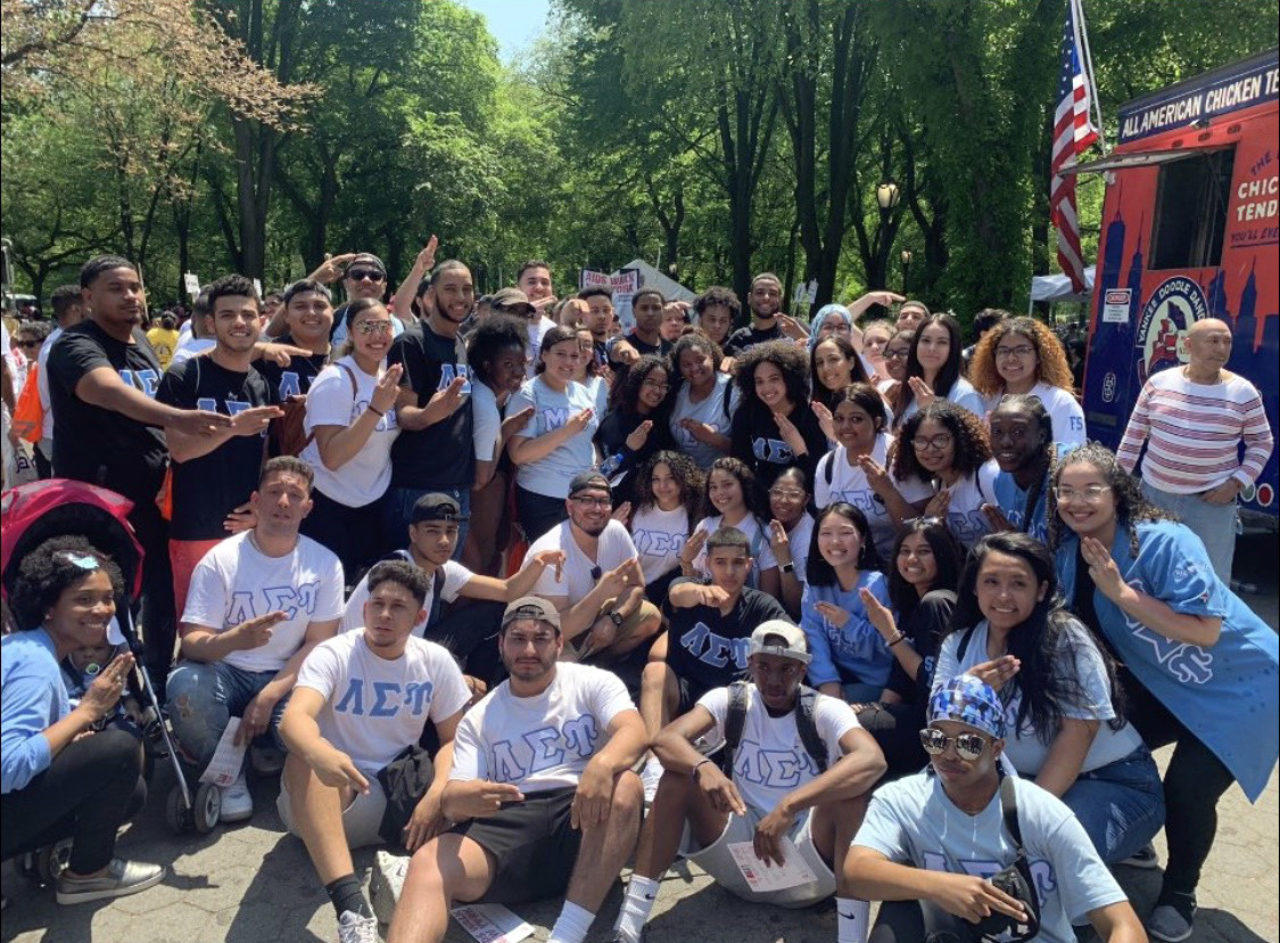 Mental health awareness

Alpha Kappa Alpha Sorority, Inc. (Metro)
Phi Sigma Sigma Sorority (Flor)
Anime Club (Flor)
Zeta Tau Alpha Fraternity (Flor)

Anorexia nervosa and associated disorders

Delta Phi Epsilon Sorority (Flor) hosted ANAD Week

Breast cancer awareness

Devils baseball
Alpha Epsilon Phi Sorority (Metro)

LGBTQ+ rights

Spectrum (Metro) and AURA (Flor)

Diabetes awareness

School of Pharmacy and Health Sciences (Flor)

Alcohol awareness

Hero Campaign (Metro)
Sigma Gamma Rho Sorority (Metro)
Zeta Beta Tau Fraternity (Metro)

Multiple Sclerosis awareness

Alpha Sigma Tau Sorority (Metro)

Sexual assault awareness

Devils men's lacrosse
Theta Phi Alpha Fraternity (Flor)

Heart health awareness

Alpha Kappa Alpha Sorority, Inc. (Flor)
Tau Kappa Epsilon Fraternity (Flor)
Alpha Sigma Tau Sorority (Metro)

Domestic violence awareness

Chi Upsilon Sigma Sorority (Metro)
Omega Phi Beta Sorority, Inc. (Flor)

Go4TheGoal pediatric cancer awareness

Devils men's basketball
Devils softball

AIDS awareness

Mu Sigma Upsilon Sorority (Metro)
Lambda Sigma Upsilon Fraternity (Metro)

Lupus awareness

Alpha Sigma Tau Sorority (Metro)
Zeta Beta Tau Fraternity (Metro)

Self-Care

Nubian Ladies (Metro)
I Am That Girl (Flor)
National Society of Collegiate Scholars (Metro)
Pay It Forward (Flor)
Office of Campus Life (Flor)

"It Matters" march

Alpha Phi Alpha Fraternity (Metro) hosted a march to encourage people to voice concerns about issues close to their hearts

Black community
Female empowerment

Nubian Ladies (Metro)
I Am That Girl (Flor)
Omega Phi Chi Sorority, Inc. (Metro)

HEADstrong Foundation
Holocaust remembrance
Women in sports

Devils athletics coaches and administration

Women's empowerment

Alpha Sigma Tau Sorority (Metro)
Alpha Kappa Alpha Sorority, Inc. (Metro)
Office of Campus Life (Flor)

Higher education

Omega Psi Phi Fraternity (Metro) spoke about the importance of college at local middle and high schools

Crime Stoppers

Knights Athletics Department

Healthcare professionals

Knights Athletics Department

End the R-word

Phi Sigma Kappa Fraternity (Flor)

St. Hubert's Animal Welfare Center

Tau Kappa Epsilon Fraternity (Flor)

Social integrity

National Society of Collegiate Scholars (Metro)

Diversity

Resident assistants (Flor)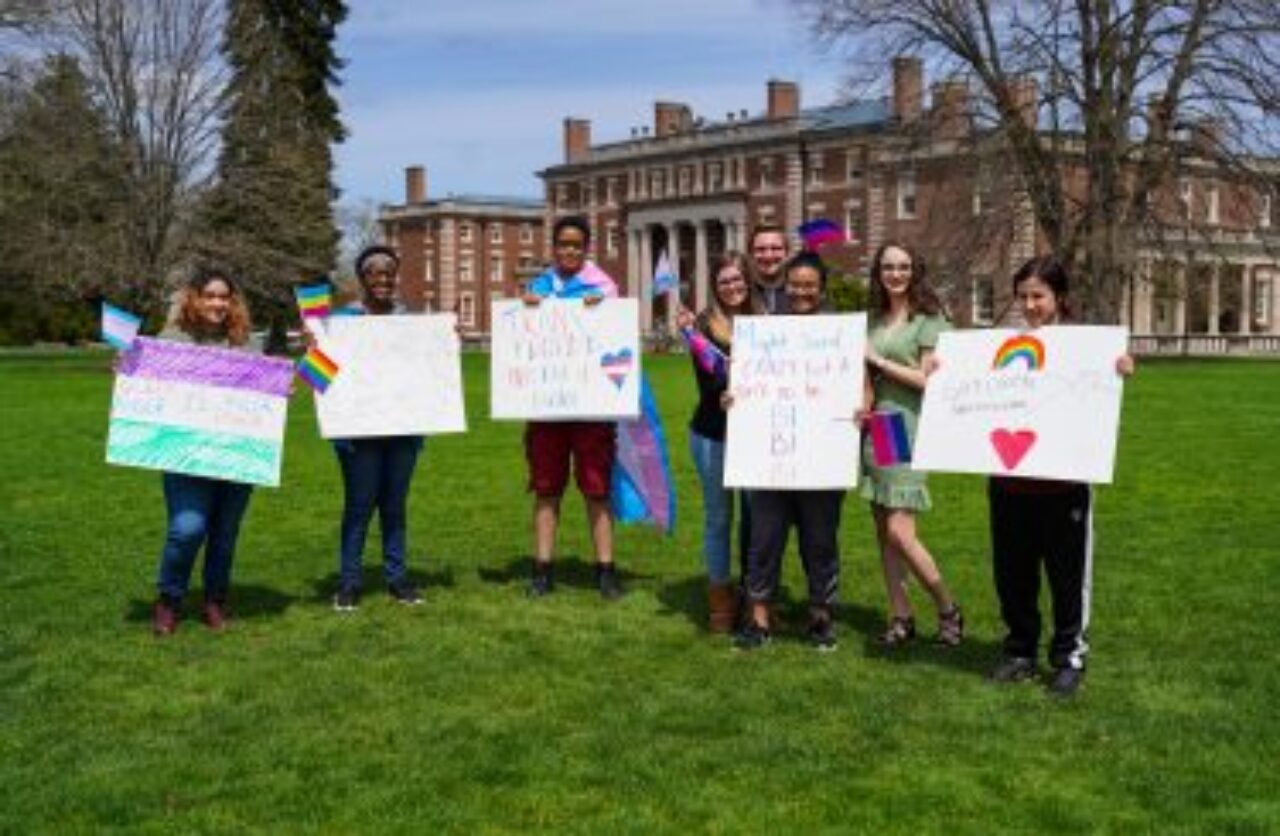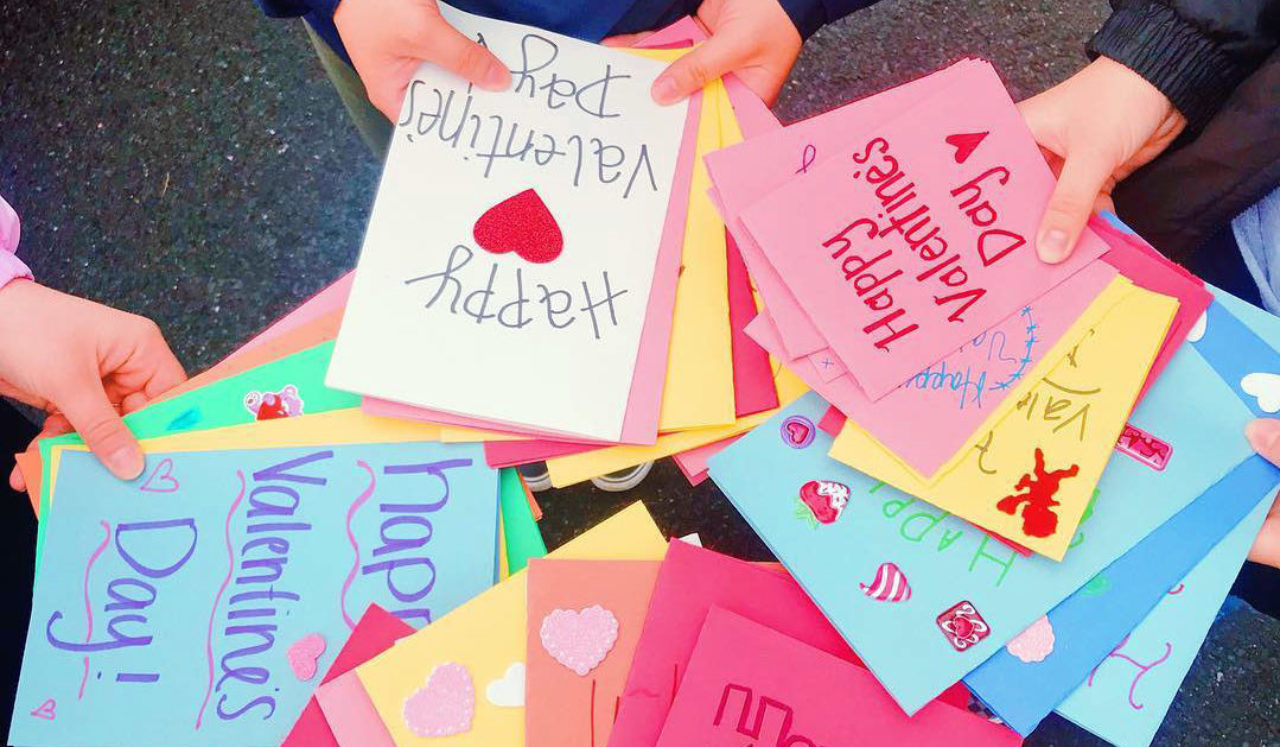 Appreciation Cards
Women's appreciation

Alpha Phi Alpha Fraternity (Metro) passed out cards around campus
Resident assistants (Metro) sent cards to the YWCA of Bergen County

Valentine's cards:

Alpha Sigma Tau Sorority (Metro) sent cards to veterans
Resident assistants (Flor) and Colleges Against Cancer (Flor) sent Valentine's to patients at Morristown Medical Center
Resident assistants (Metro) sent cards to patients at Hackensack University Medical Center
"Nice box"
Candy deliveries during midterms

Delta Phi Epsilon Sorority (Flor)
Alpha Epsilon Phi Sorority (Metro)

Donuts given to Public Safety officers and Enrollment services staff

Sigma Pi Fraternity (Metro)

Care packages for students

Science club (Flor)
Greek Senate (Flor)
National Society of Collegiate Scholars (Metro)

Free ice cream sundae bar for students
Goodie bags for U.S. troops

National Society of Collegiate Scholars to U.S. troops

Goodie bags for Public Safety officers

Resident assistants (Metro)

Thank you cards to U.S. troops