FDU-MCAA student chapter takes first place in virtual competition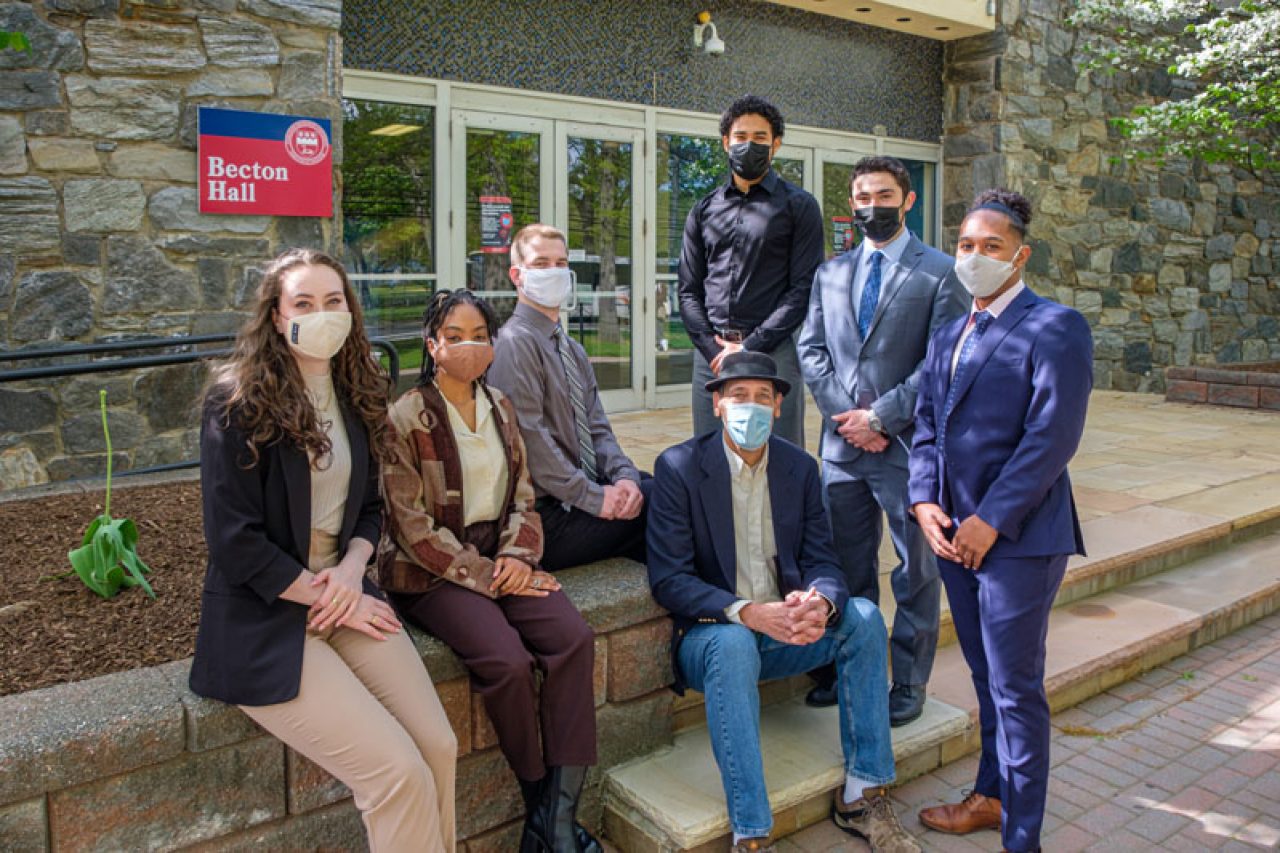 The FDU-MCAA (Mechanical Contractors Association of America) Student Chapter won first place at the MCAA's 2020–2021 Student Chapter Competition, a highlight of the MCAA Virtual Education Conference. Despite the COVID-19 pandemic, this year's competition attracted chapter teams from 19 institutions including: Kansas State University, Missouri State University, Virginia Tech Blacksburg Campus, Purdue University, University of Maryland at College Park, University of Missouri at Columbia, University of Nebraska and University of Southern California. 
The contest challenged teams to submit a plan that provided engineering and business solutions in response to a request for proposal for the mechanical (HVAC/plumbing) renovation project of the historic University of Pennsylvania Museum. The top four best-scoring teams were invited to present their proposals at the conference for the final round of the competition, which took place March 22–25, 2021. 
"The FDU team did an outstanding job before and during the contest, displaying commitment, professionalism, and team spirit," said Alfredo Tan, director of the Gildart Haase School of Computer Sciences and Engineering. "It started with preparing a well-written professional proposal involving about 20 students and culminated with an excellent oral presentation, remotely viewed by several hundreds of participants at the Conference." 
The five members of the FDU presentation team included mechanical engineering majors:  senior Francis Castro (President of the FDU-MCAA Student Chapter), senior Natalie Stanton (Vice President of the FDU-MCAA Student Chapter), senior Keion Oglesby, junior Andrew Sayad and senior Alejandro Zapata.  
The FDU-MCAA Student Chapter played the role of a mechanical contracting company named "Knight Mechanical." The competition included two rounds. During round one each team submitted a proposal that was evaluated and scored by industry-expert judges in the following areas:  
Overall quality of Proposal (including marketing/packaging)

 

Project Management and Organization

 

Construction Plan and Project Schedules

 

Accuracy and Feasibility of Project Costs

Warranty and Service Components

 

Safety and Supplemental Information

 
After round one, MCAA judges selected the top-four teams to present their proposals to another set of judges, to compete for 1st place and the prize of $10,000. Round two, involved a live presentation, followed by a question-and-answer session. 
"This milestone achievement is a testament to the hard work and great efforts of our students, MCANJ mentors, faculty advisers, and staff. We could not be prouder of our students," continued Tan.  
The $10,000 award is to help fund the ongoing programmatic/operation expenditures of the chapter. 
Learn
 more a
bout the 
FDU-MCAA Student Chapter 
MCAA's student chapter at Fairleigh Dickinson University was chartered in 2003. The FDU chapter has entered the MCAA Student Chapter Competition every year since 2004. They competed in the Final Four at the 2018 MCAA Convention in San Antonio, TX. In 2010, 2015, 2017 and 2019, the chapter placed in the top 10 and received a Certificate of Merit recognizing their achievement.   
The chapter received Emerging Chapter grants in 2004 and 2007. They also received a Chapter of Excellence Grant in 2005, 2015, 2017, 2018 and 2020.