FDU Named Among Best Values in the North
September 12, 2022 — Fairleigh Dickinson University was ranked by U.S. News & World Report as the #14 "Best Value School" among regional universities in the north in the latest edition of the annual collegiate rankings released today. That ranking is up seven spots from last year.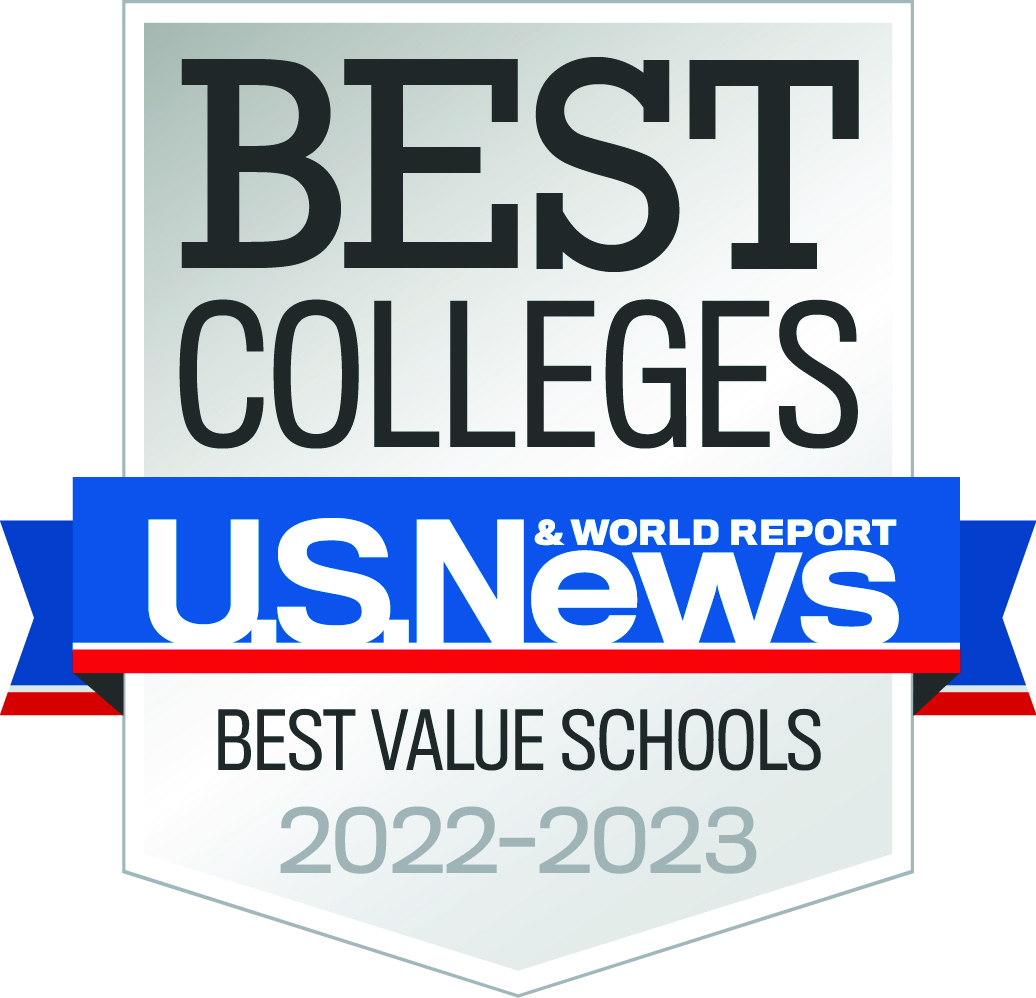 "This is a tremendous recognition of the extraordinary value that FDU provides its students and this is a credit to all our hard-working faculty and staff who devote themselves to serving our students," said President Christopher A. Capuano. "We have long taken great pride in providing access to an affordable and transformational education, and we believe this ranking helps demonstrate the commitment we have shown to our students."
FDU was heralded in other categories as well. The University was again named among the best regional universities in the north and rose almost 30 spots to number 28 in "Top Performers on Social Mobility." FDU was also noted among the "Best Colleges for Veterans" and near the top in ethnic diversity. In addition, the University's programs in business, computer science and engineering were cited for excellence.
"We know that the U.S. News & World Report's collegiate rankings are watched closely by many prospective students and their parents, so it is very meaningful to see our University cited here for such excellence," Capuano added. "It's especially significant to be cited among the "Best Value Schools" in the north. Increasingly, colleges and universities are under scrutiny for showing the value of higher education. The value of an FDU degree certainly passes the test."
In recent years, under President Capuano, FDU has focused heavily on improving student success and creating greater access and affordability. In 2021, FDU took the bold step of reducing the base full-time undergraduate tuition rate for all new students by 22–25 percent to $32,000 on the New Jersey campuses. This initiative joined several important measures on behalf of its students:
FDU recently froze tuition rates for two consecutive years.
The University has provided generous discounts for summer and winter courses to help students accelerate the completion of their degrees.
FDU recently restructured graduate tuition rates — simplifying and, in many programs, reducing the cost.
The University launched a campaign to generate increased scholarship funds.
"We are committed to providing our students outstanding programs at an affordable price," said President Capuano. "And we are committed to providing an education that makes a difference in the real world. Our graduates have achieved great success and have reached the top tiers of just about every profession imaginable. Access, opportunity and a great value are what we stand for and what we pledge to continue to provide."