Five questions with 2022 Florham Pinnacle Award recipient Taylor Bellardino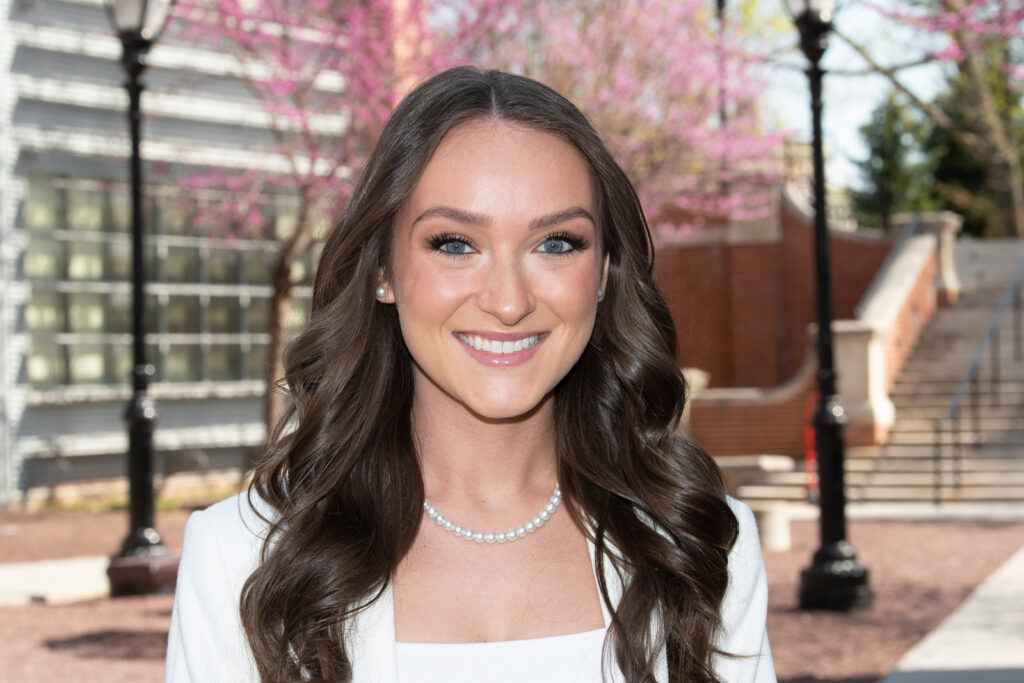 Interview by Kenna Caprio 
"At FDU, I've gained confidence through academic ambition," says Taylor Bellardino, a government and law major and this year's Florham Campus Pinnacle Award recipient. Heavily involved in the pre-law program and Mock Trial, Bellardino strives to provide achievement and enrichment opportunities for herself and for her fellow students with every leadership role she takes on. Next up, a commencement speech and then law school!
FDU: How has FDU shaped you into the person you are today? 
Taylor Bellardino: FDU gave me the promise of hope, strength, integrity, and, overall, confidence. Fairleigh Dickinson University is the reason I was accepted into law school.
It is my calling to use the law to give a voice to those whom the world has silenced, to ensure that justice prevails for all. I owe my success to this university, the university of promise.
FDU: Which class left the biggest impression on you? 
TB: In my sophomore year, I served as an attorney on the Mock Trial team as an extension of the Mock Trial course. I worked countless hours, drafting materials for the trial, learning the Federal Rules of Evidence (FRE), and collaborating with my teammates. I was named the "Top Attorney" at the regional competition, the first FDU student ever to receive this prestigious award. I'm thrilled that my diligence, preparation, and persistence resulted in success for me, my team, and my university.  
FDU: What's your dream job? 
TB: As Mock Trial president, I improved my litigation skills and implemented new initiatives, setting high expectations for myself and my team. Passion, preparation, and dedication to a cause are the ingredients of success and meaningful work.
My dream job is to be a criminal defense attorney and I intend to give a voice to those who have been silenced.
FDU: What's something you wish people knew about you? 
TB: If I could sell the wisdom of my heart to my peers, I would emphasize the importance of being kind to others. I care for the success and fortune of others the same way I do for myself.
In the summer of 2021, I developed the Pre-Law Honor Society (PHS) with two faculty advisors. We defined the standards of the society, formalized an application, and encouraged student participation.
FDU: What's your favorite campus event or tradition and why? 
TB: My participation and achievements in Mock Trial played a seminal role in my becoming an active leader in the pre-law program.
With the pandemic, I noticed that more and more students seemed disconnected from each other and the program. Students were unable to stay engaged and informed on a variety of legal topics posed by the extraordinary political, policy, and public health crisis.
I developed the Legal Student Speaker Series (LSSS) to reconnect students and I presented on Chiafalo v. Washington and McGirt v. Oklahoma to faculty and peers in the inaugural Zoom session. LSSS has evolved into an intergenerational program, expanding into in-person events and covering a wide variety of legal issues, including the failure of the juvenile justice system; the death penalty and its relation to the Supreme Court; abortion laws in America, and racial segregation in schools.