Five questions with the 2022 Vancouver Pinnacle Award recipient Anh Pham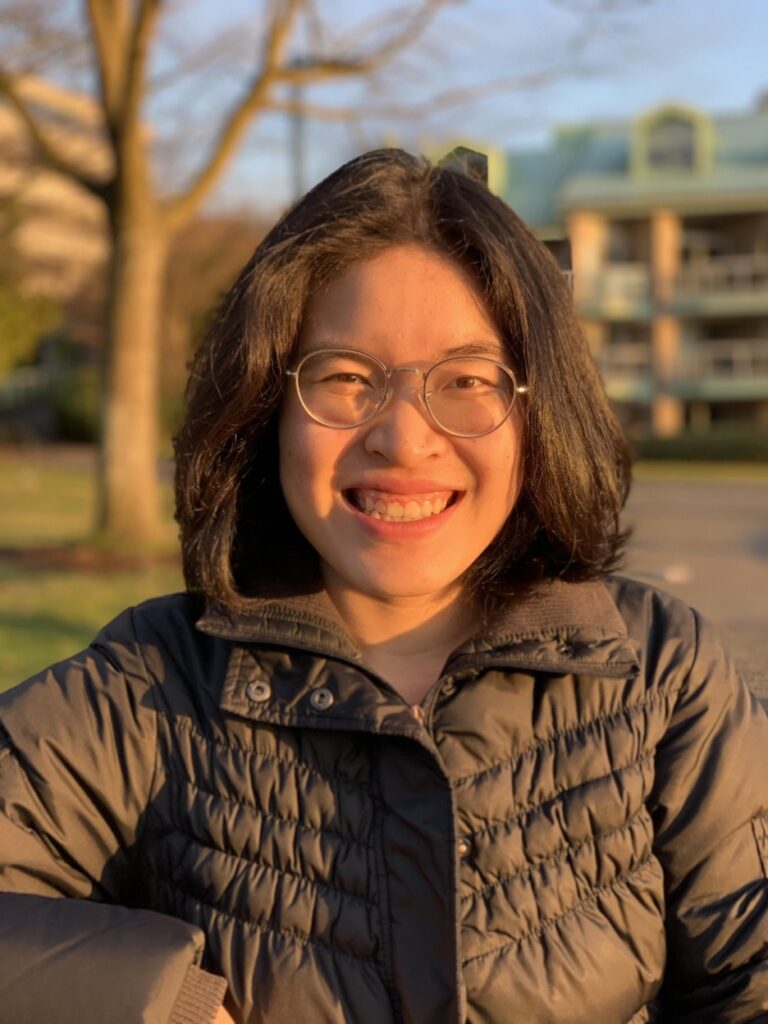 Interview by Kenna Caprio
Anh Pham, receiving her B.S. in Information Technology, will represent the 2022 cohort of graduating students from FDU's Vancouver Campus. An international student hailing from Hanoi, Vietnam, she already works as a software engineer for MasterCard, combating fraudulent transactions. At FDU, she launched Code4Fun, a programming club; participated in a Youth as Peacebuilders Forum; and completed a internship with Apple on its iOS Accessibility team. Her work on hearing accessibility and an audiogram app garnered her accolades in Apple's global Swift Student Challenge and led to a story in the Vancouver Sun!
FDU: How has FDU shaped you into the person you are today?
Anh Pham: I'm deeply humbled by and thankful for my FDU experiences.
Like many other first-timers to Canada, I thought adapting to a new life here would be arduous, but FDU made it so easy and effortless. As someone who used to hesitate to disclose her hearing accommodation needs, for fear of being a burden, I have since founded a club, become active in various communities and grabbed many opportunities from both within and outside FDU. I'm also humbled by how kind and smart my peers and academic role models are — they inspire me to work harder and be better every day.
FDU: Which class left the biggest impression on you?
AP: I really enjoyed my writing classes at FDU. I strongly believe that a technologist should be an active writer, thinker and advocate. Therefore, reading literature and discussing it was one of my favorite things. I studied under Juliane Okot Bitek — a former Vancouver faculty member and a wonderful poet, writer and scholar. Since taking her class, I've published on my blog and written think pieces for tech-adjacent publications.
FDU: What's your dream job?
AP: I would absolutely love to be a biographer, interviewing people and writing about their lives. As a kid, I always adored reading biographies and watching documentaries. Everyone has a story to tell, and it would be so interesting to be a part of that! Alternatively, being a dog walker and a coffee / book shop owner would be great.
FDU: What's something you wish people knew about you?
AP: I think many people in my social circles know this already, but I know an awful lot about LGBTQ-themed media. Like, A LOT. You could name your preferences and I could almost get back to you in a second with a movie, television show or book that I think you might like!
FDU: What's your favorite campus event or tradition and why?
AP: I love seeing the festive decorations for the many cultural celebrations on campus; staff and students work so hard to make those days joyful for everyone. I also love the many get-togethers and volunteer events on and off-campus! Finally, I hold dear the glowing smiles on everyone's faces whenever we see free food in the lounge, because believe me, while we do feel happy about other things, getting to have free food together is, frankly, the best.