Five things to know about FDU's Metropolitan Campus Executive Steve Nelson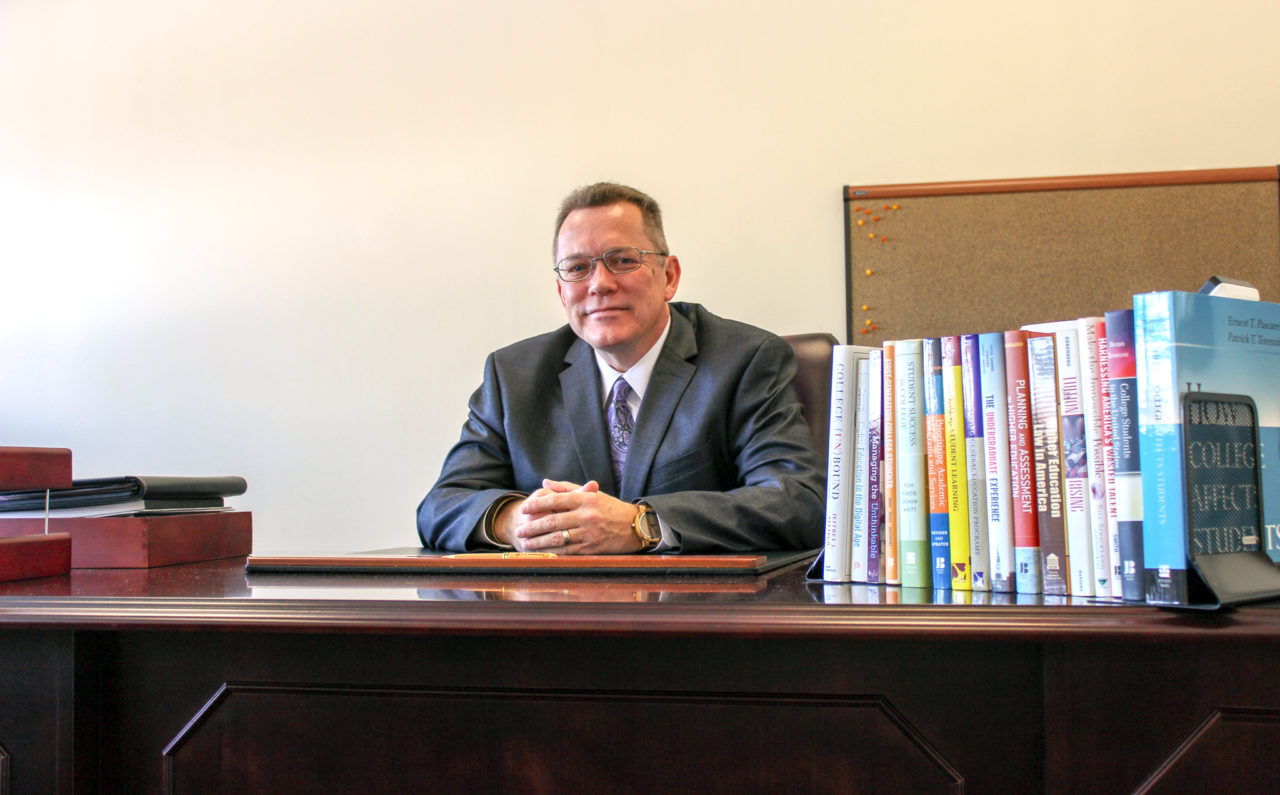 By Julie Kayzerman
March 7, 2019 — Fairleigh Dickinson University's Metropolitan Campus welcomed new Campus Executive Steve Nelson to the home of the Knights this past week.
Here are five things to know about the new campus leader:
He's traveled the world as a musician.
For most of my life I was a performing classical musician. Orchestral and solo performances took me around the world as an oboe player. I've played all over Europe and some in Asia.
I had a music publishing company at one point and I have recorded over 25 CDs, mostly orchestral, chamber or band music.
He's lived in 13 different states.
I grew up in Philadelphia, but I went to elementary school in New Jersey, so returning here in 2016 (for a job at DeVry University) was kind of a homecoming for me. I've lived in 13 different states but have spent a great deal of time, 14 years, in Indiana.
He's spent a total of 18 years in college.
I believe in education for advancement, both professional and personal, and I back that up by having spent a total of 18 years in college. Just recently in May, I finished my law degree and passed the bar exam in July.
(Nelson received his J.D. from Rutgers University and his MBA from Indiana University after completing bachelor's and master's degree programs in music.)
He's going to push President Capuano's strategic plan forward, and here's how:
I'm here to promote and implement Metro's part of the strategic plan that's already in place. A large part of my job is to help make sure that it happens, both in the right way and at the right speed. My priorities lie in student and employee engagement, campus improvements, and process efficiencies.
He believes in students first.
I tell students to take accountability for, and own, their education. We're here to facilitate and help them with every step but their goal should be to take advantage of all possible avenues of knowledge that can be gained throughout their time with us.
To me it's not enough that they graduate, or even that they get a job. Where success comes is when they do well in that job. Our mission as employees of the University, at all levels, is to offer guidance and teach what we know to the students who have entrusted us with their educational journey. Every one of us has unique knowledge and we owe it to the students to share that knowledge at every opportunity.