Florham Campus food pantry aims to provide security for students in need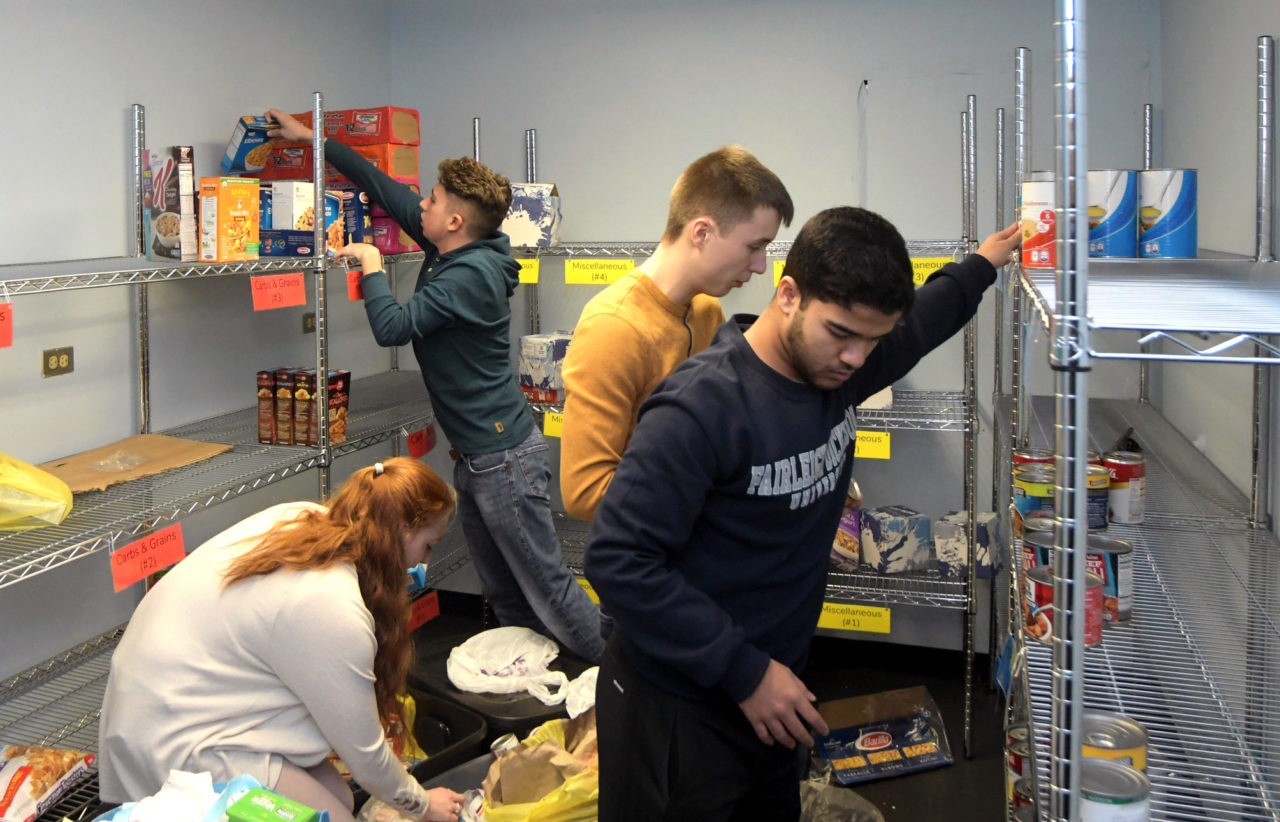 By Athena Zinn
August 29, 2019 — When Pamela Messina, associate dean of students for administration at Fairleigh Dickinson University's Florham Campus, looked at the results of a student survey, she found the numbers astounding — one in five students at FDU have either personally experienced, or knew someone who had struggled with food insecurity. Sixty percent of those students experienced food insecurity three or more times each semester.
"It was kind of a staggering reality that so many students were aware of somebody who struggles. A food pantry certainly is needed," says Messina.
With the help of senior psychology major Chloe Madison and sophomore hotel and restaurant management major Christian Milano, the Devils Care Food Pantry will open on Tuesday, Sept. 3 in the hallways near the lounge in the Twombly Halls.
The food pantry will be open to all students who struggle with food insecurity. They will have the opportunity to pick up non-perishable items in a shopping-style format.
"In my position, I have seen a lot of students come to me for food insecurity. Most of which are commuter students, or they're students who live on campus, and the issue isn't when they're here on campus, it's when they leave campus. So, the problem may be at home," says Messina.
Messina brought the project to the attention of Madison and Milano, who were eager to get involved.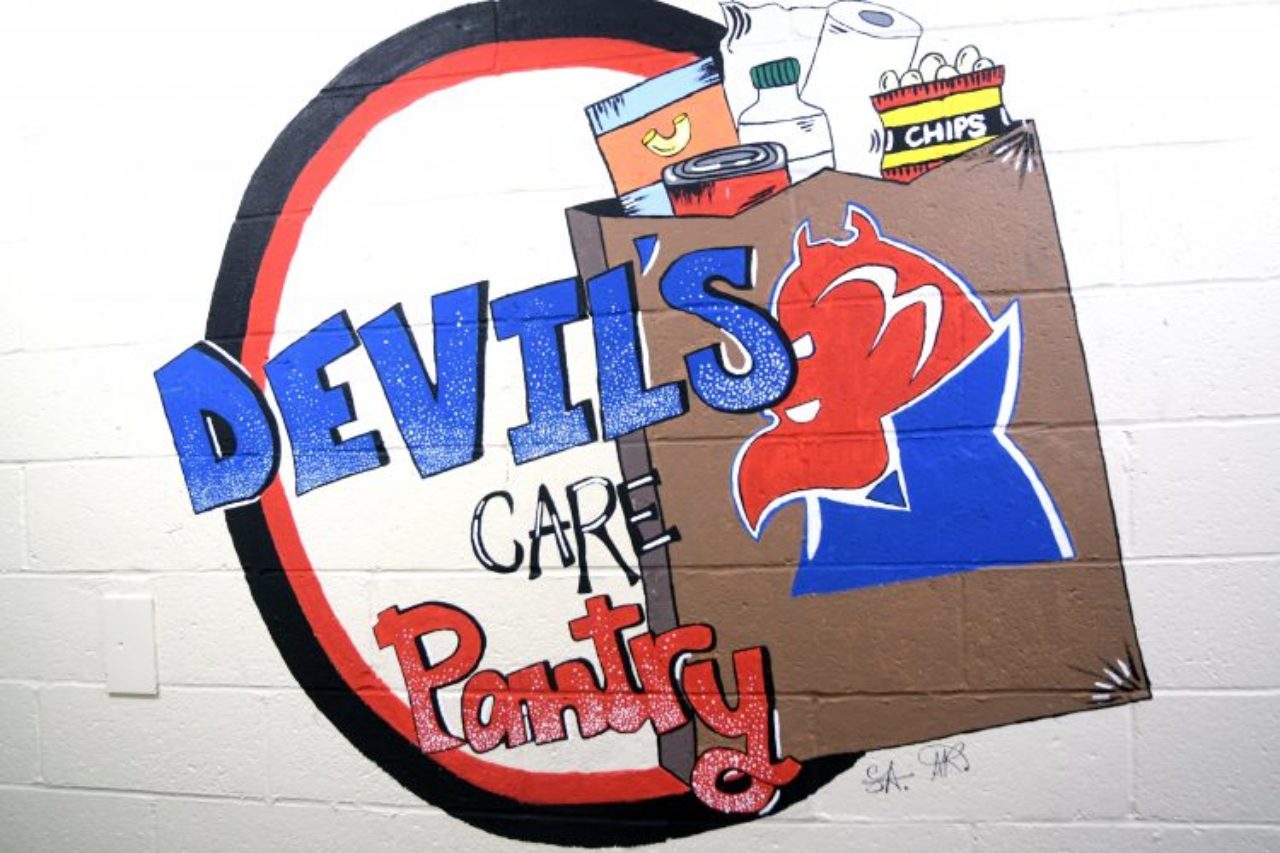 "I personally love volunteering for different organizations, and helping people is my passion in life. I think that's what I'm meant to be here for," says Madison.
After Messina met with Campus Executive Brian Mauro to discuss the pantry, another survey was emailed to students. Two-thirds of students who responded to the survey said that a food pantry is necessary at FDU.
"We're trying to take away the stigma of food pantries, that it's for the poor; it's not. We really want to help students who need basic necessities," says Madison. "I know many other schools and universities have their own pantries, and they have such a big need. I think our school needs it."
Ariel Sykes, an adjunct professor in Becton College of Arts and Sciences, is getting her freshmen research writing English class involved in the project.
"Part of the class is service learning, which is where you connect what's happening in the classroom to some type of community activity. I needed to figure out an activity on campus that would be meaningful to my students, but also helpful to the FDU community," says Sykes.
After learning about the food pantry, Sykes knew it was the perfect project for her curriculum. She divided her class into three groups to contribute to different aspects of the project: a donations group, a marketing and publicity group, and a pantry set-up group.
The class is conducting research on the different aspects of the food pantry, such as strategies to increase food donations. Students then use their research findings to formulate a research paper.
"They're going to have to translate what they've learned into documents for volunteers. But, more broadly, I hope that they learn the value of being engaged in a community, and also the life skills that you learn through trying to coordinate with a group," says Sykes.
Other events have also been held in an effort to spur donations for the launch of the pantry. These included a food drive during homecoming weekend and a Greek Life food drive, held by Ashley Astwood, the campus life coordinator of housing, Greek life and intramurals.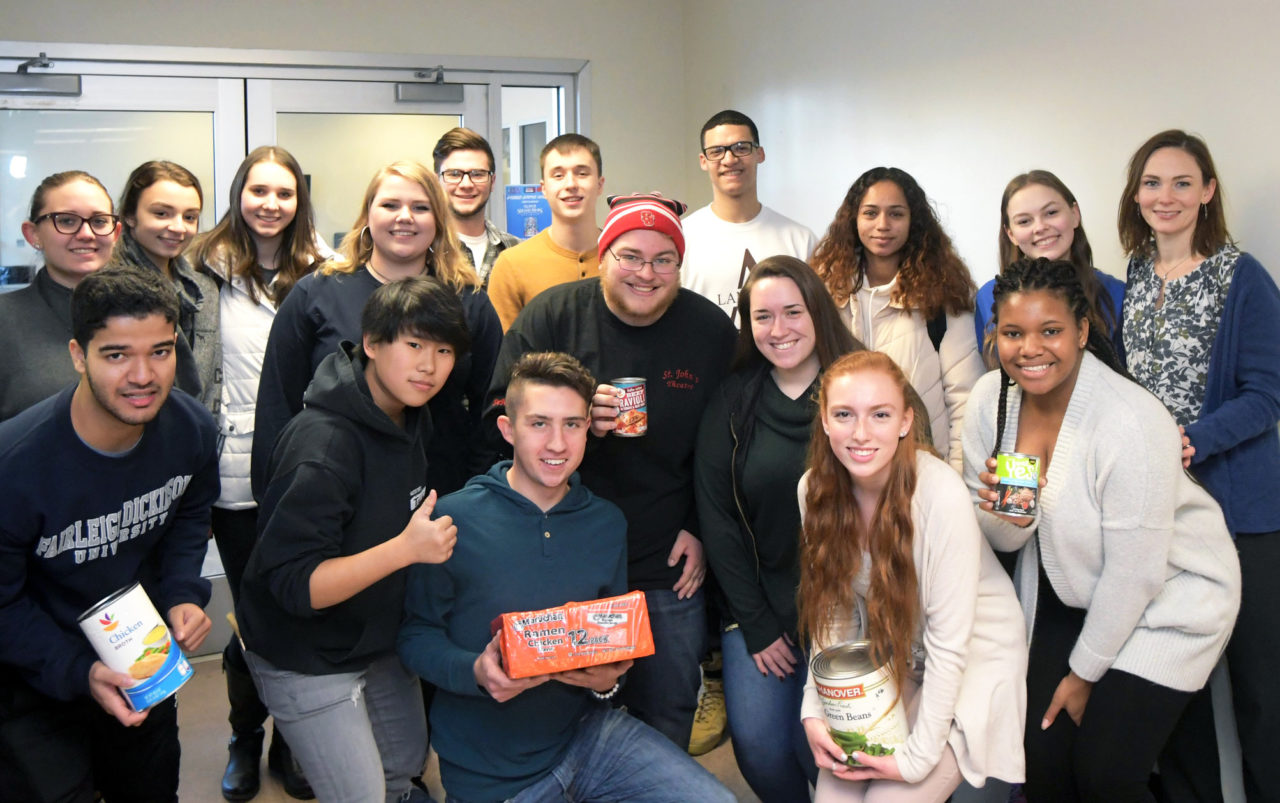 Madison is also starting the Devils Care Food Pantry club on campus, which will work at the pantry and maintain it. Messina says students from Sykes' class are already interested in joining the club and continue working at the pantry. The goal is for the club to be officially established on campus in the spring. According to the survey results, about three in four students said that they would be willing to volunteer.
"People are definitely reaching out [to help with the pantry]. I think it's going to be something that we'll all be able to take ownership of as a community," says Messina. "You can't get better than that — helping somebody who really needs it."
Drop off any non-perishable food items at designated bins around campus. Students can also go to keep current with the Devils Care Pantry on Facebook page and Instagram at @fdu_devilscarepantry.