Florham Theater Department to stage Beauty and the Beast
The tale as old as time takes the stage at Dreyfuss Theater on Fairleigh Dickinson University's Florham Campus April 1, 2, 7, and 9 at 7:30 p.m. and April 3 and 10 at 2:30 p.m. It is the University's first production of the Broadway hit.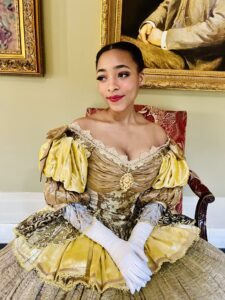 Cindy Thole Loewus is directing and choreographing the production, while Allen Cohen is the musical director, and the famous costumes will be designed by Bettina Bierley to bring the Broadway magic to life. 'Beauty and the Beast' has music by Alan Menken, lyrics by Howard Ashman and Tim Rice, with a book by Linda Woolverton.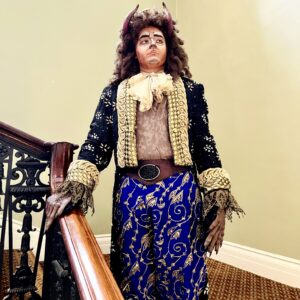 According to the University's theater department website, "the classic story tells of Belle, a young woman in a provincial town, and the Beast, who is really a young prince trapped under the spell of an enchantress. If the Beast can learn to love and be loved, the curse will end and he will be transformed into his former self. But time is running out."
Feriz Sulejmani is a junior Musical Theater major playing the Beast to senior and Politics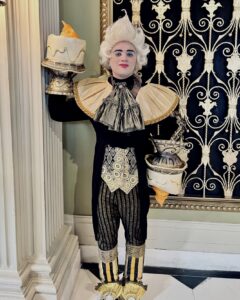 and Law/Theater major Jasmine Lattimore's Belle. It is his first lead role in a University production. He said that 'Beauty and the Beast' is a classic in musical theater and Disney in general, and the show encourages people to come out and support the FDU theater community.
"Coming out of covid years, a lot of people have been really down, and Beauty and the Beast is that type of musical that everybody knows and will bring out people," said Sulejmani.
Ensemble member and junior Sarah Blasenheim is excited that theater department gets to perform on stage again, rather than over Zoom like previous years in the midst of the Covid-19 pandemic.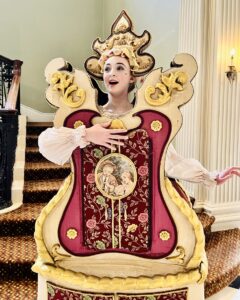 Blasenheim is in every group musical number. Her favorite number to be in is Belle's opening number. "The costumes are amazing, they're my favorite part," she said.
"I love FDU theater," said Suljemani. "I love all my castmates, they put their heart and soul into this production."
Tickets for 'Beauty and the Beast' range from $5 to $15 with discounts available for students, faculty and staff, and senior citizens. Tickets are encouraged to be purchased pre-performance online at the University's website since they may not be available at the door.