From intern to project manager: A journey through Sewa International
By Alex Molini
July 6, 2022 — Last year, alumnus Matthew Nielsen, BA'21 (Flor), developed his internship with Sewa International into a full-time job. The nonprofit offers relief around the world to those affected by natural disasters, humanitarian crises, educational disparities and poverty.
"At Sewa, they trained me and empowered me to take on a variety of tasks. I worked on press releases, articles, nonprofit resolutions, and I even emceed one of their national conventions over Zoom. It was a really amazing experience."
Nielsen became interested in working with Sewa after researching the organization's mission statement. He was really impressed by the work environment. "Sewa has a very genuine heart for service," Nielsen says.
"Everybody I've worked with really pushes themselves and others to help their communities through a variety of projects. It's a very supportive environment where there's a great sense of joy and gratitude. Working with nonprofit organizations can be a really inspiring experience that opens your eyes."
After graduation, Nielsen applied to a variety of different jobs, but received few follow-ups and offers. "Once my Sewa internship ended in October, I reached out saying that if anything opens up, I'd be happy to work with them again," Nielsen says. "I heard back about a position that they thought I would be great for. And by December I had started the new job. It was completely a seamless transition. There was a great opportunity right under my nose."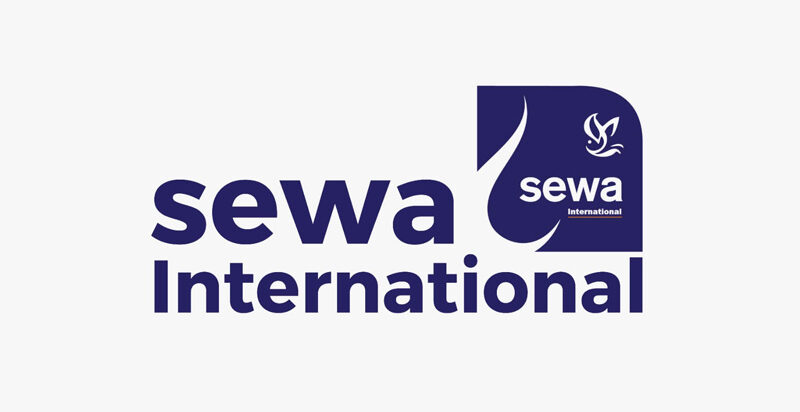 Nielsen now works full-time as the project manager of Sewa's ASPIRE NJ Project — which focuses on improving and enriching the educational experiences of marginalized and underserved communities. He's working hard to get the ASPIRE program up and running in Newark, N.J., by this fall.
"This project is going to help a lot of kids and that's what keeps me going," Nielsen says. "It's a goal that I believe is truly worth striving for."
As the project manager, Nielsen is wholly responsible for researching the best way to implement the program, reaching out to community leaders, and proposing on how to proceed. "We're looking to provide free and accessible SAT preparation resources, more technological literacy and distribution for students and parents and an afterschool program," Nielsen says.
"There will be mental-health focused activities like yoga and meditation, as well as tutoring, field trips, student excursions and an inspirational speaker series. We're working towards improving the social, emotional and academic standing of children who do not have the same amount of access to resources as more privileged students do."