FDU STEM Academy launches Girls Exploring Engineering (GEE)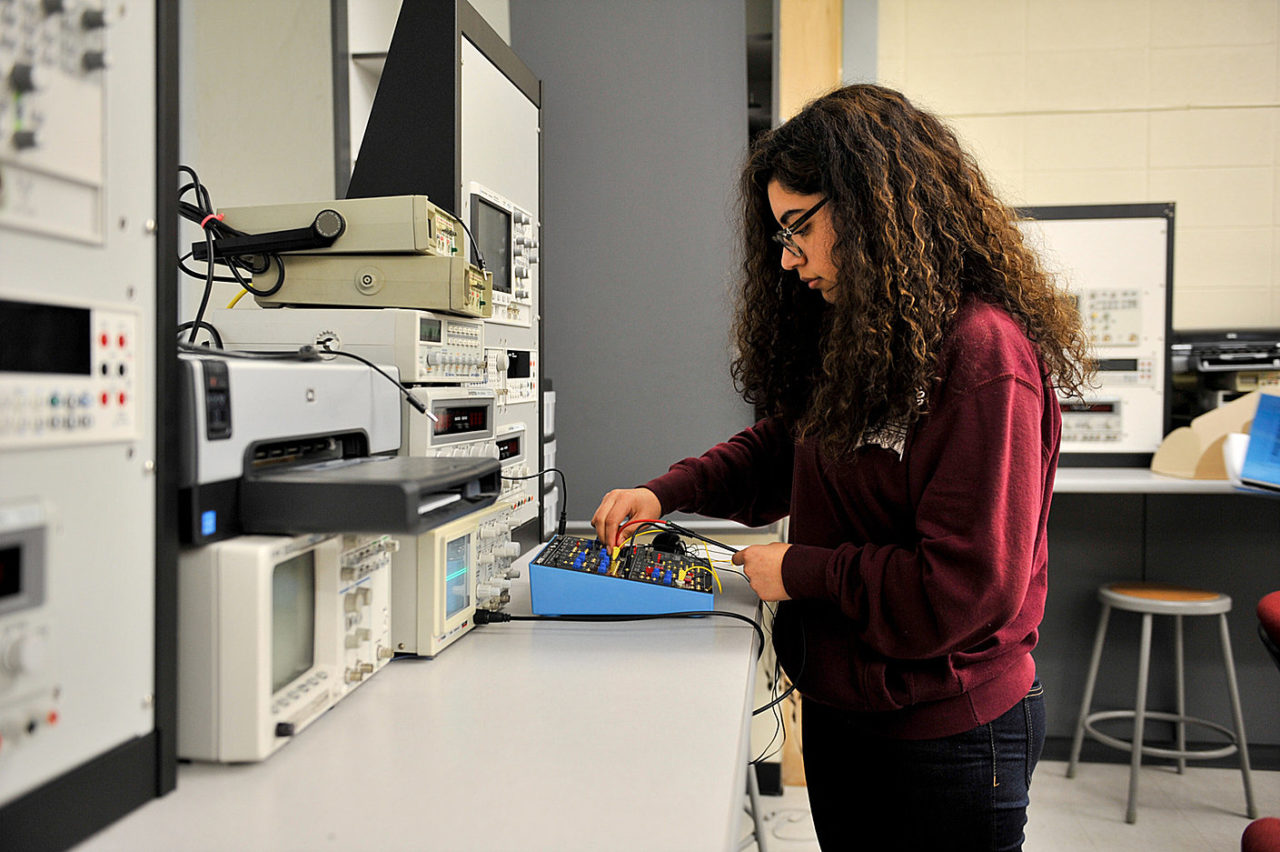 July 18, 2018 – Fairleigh Dickinson University's STEM Academy will expand its reach to local middle school girls this fall.
The Gildart Haase School of Computer Sciences and Engineering is launching a Girls Exploring Engineering (GEE) Program as part of the FDU STEM Academy that will provide eighth grade girls from North Bergen, Union City and Teaneck middle schools with the opportunity to get involved in the field of engineering.
"We feel that at an early age in their (education), it's very important that we open the window for them so that they know there is a possibility (to get involved in engineering)," says associate professor Zhiwei Mao, co-director of GEE. "Once students enter high school, sometimes it is a little bit too late, so before that, they can have an idea of what engineering is."
The eight-week long program will teach 15 eighth-grade girls, who have been nominated by their teachers and administrators, a STEM-based curriculum on Saturday mornings at the Metropolitan Campus beginning in September. The program is fully-funded by the Engineering Information Foundation, an organization that seeks to improve worldwide engineering education and places a focus on the recruitment of women.
"STEM workers drive our nation's innovation and competitiveness," Mao says. "However, the U.S. is lacking in full participation in STEM education and vocational pursuits as undeserved populations, and most notably women, are being left behind."
The GEE program strives to close the engineering education and career gap and will emphasize creativity, teamwork and having a positive impact on society through the use of math and science with the goal of "opening up the girls' minds to incredible career choices," says Mao.
The curriculum will include lessons on several different types of engineering including civil and construction, mechanical and robotic, electric and computer engineering.
"We want to spend the time to pave the road for girls so they feel (engineering is) for them too, not just for boys," Mao says.