Giving back runs deep in FDU family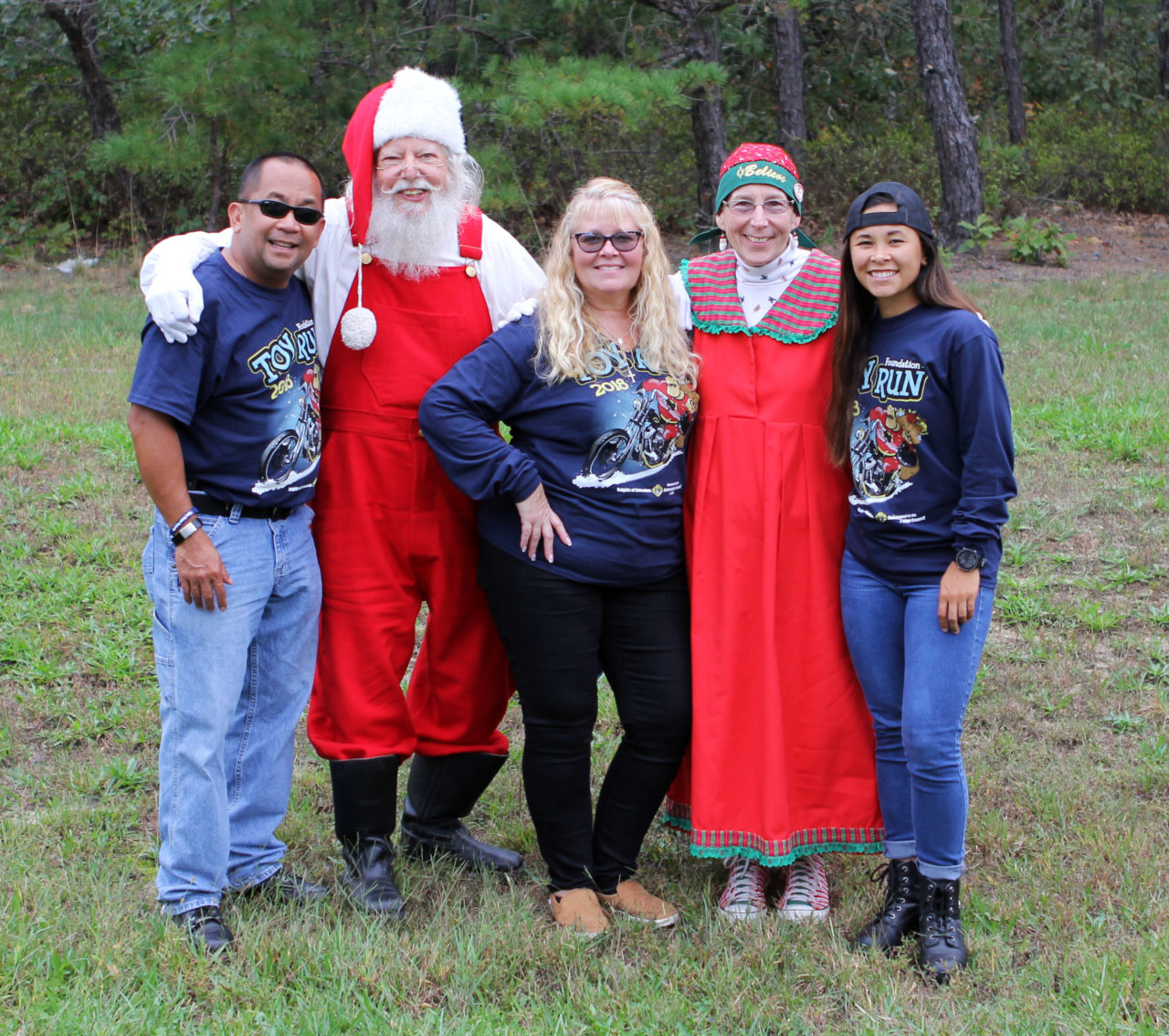 By Julie Kayzerman
Nov. 14, 2018 — Each year, needy families in Ocean County, N.J., experience a little extra holiday magic.
The gym at a local church becomes a makeshift store, lined with hundreds of donated toys where parents in need can pick out free holiday gifts for their children.
For the last 18 years, Fairleigh Dickinson University's Jarin family has made it their mission to put smiles on faces during the holidays through their non-profit Toy Run Foundation.
"When I was a young police officer, I saw that a lot of people in the community were not as fortunate as my family," says Dennis Jarin, BA'12, MAS'17 (Metro). "[Some] only had the bare necessities to get by… and as Christmas came close, I noticed some didn't even have a Christmas tree in their home, let alone gifts for their children to open."
So Jarin, now a sergeant at the Ocean Township Police Department and adjunct professor at FDU's Metropolitan Campus, decided to change that. He launched the Toy Run Foundation in 2000 with his wife, Christina, to ensure that all local children would receive gifts over the holidays, regardless of the family financial situation.
Each October, the foundation hosts a motorcycle drive where riders go on a police-escorted 65-mile ride through the scenic Pine Barrens, ending with a reception at St. Mary's Parish in Manahawkin, N.J. — the location of the donated "toy store." Each rider makes a $10 donation to ride and brings a toy. All proceeds go toward buying more toys for the foundation to donate.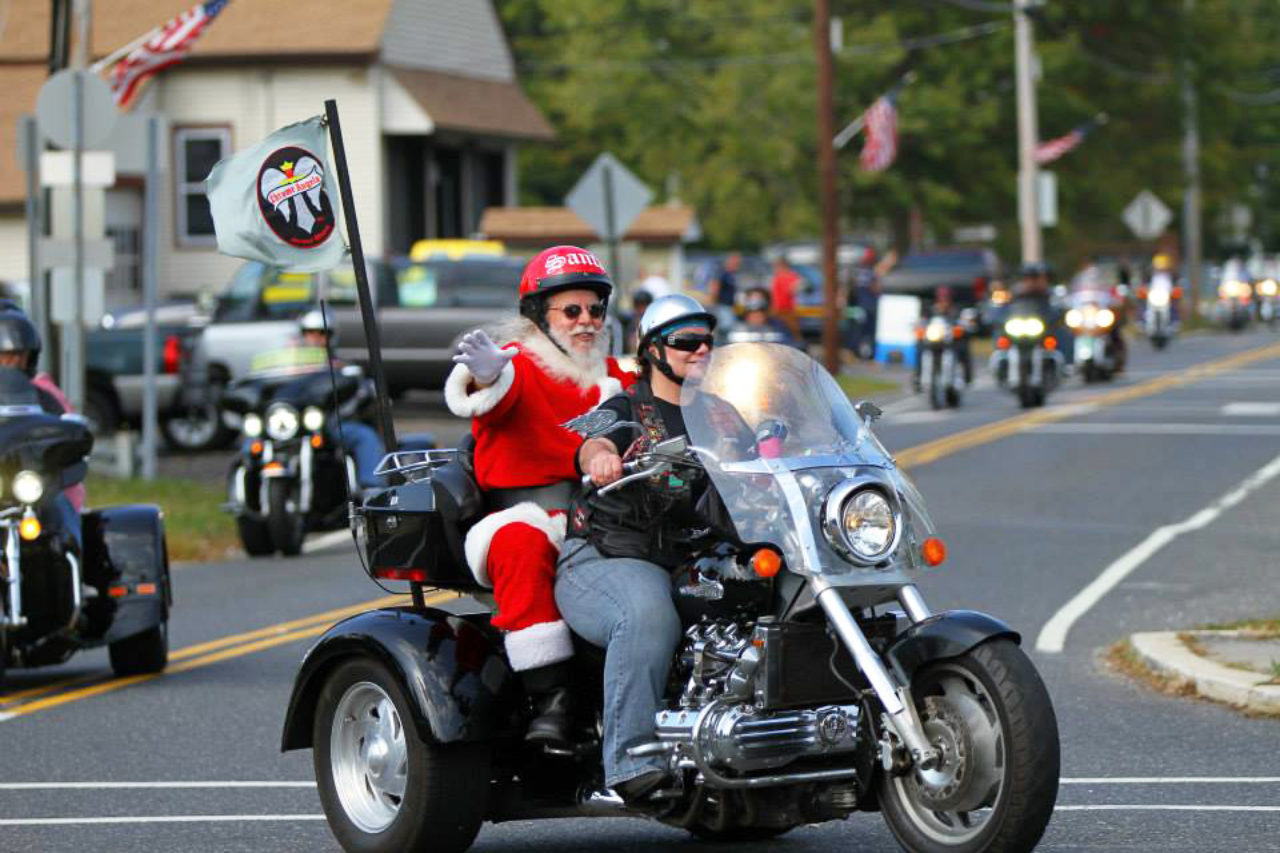 "We allow each parent to choose five toys for each of their kids," Jarin says. "When the parents leave the gym that day, we [can] see the sigh of relief."
Each year, the foundation donates about 1,500 toys to 300 local children through the "store." Separately, a member from the foundation dresses up as Santa Claus and gives out toys to children at the Community Medical Center in Toms River, N.J.
The Toy Run foundation is different from other toy drives in that it allows parents to privately accept the donated gifts and "shop" for what their children might like. So, come Christmas Day, children wake up to handpicked gifts — never knowing their parents received help from the Toy Run Foundation to get them there.
Now, Dennis and Christina's daughter Frannie Jarin, BA'18 (Flor), has gotten FDU's Florham Campus involved too. For the third year in a row, the Florham Office of Campus Life will donate items received through their campus-wide toy drive to the Toy Run Foundation.
Last year, FDU students collected 300 toys — trinkets to be split between Toys for Tots and the Toy Run Foundation. This year, all donations will go directly to the Toy Run Foundation.
"Being able to expand our Toy Run family to [the Florham Campus] is amazing because FDU became my home away from home while I was there," Frannie Jarin says. "It was very inspiring to see all of the toys that students were willing to spend their own money on in order to help someone in need."
"I have seen the way that this toy drive has impacted the lives of hundreds of people every year. You can truly see the difference one toy can make in a child's life," Frannie Jarin says. "The goal is to put smiles on children's faces during the holidays, and it's amazing to see all of the people who are willing to help."