Two FDU degrees land healthcare alumna three promotions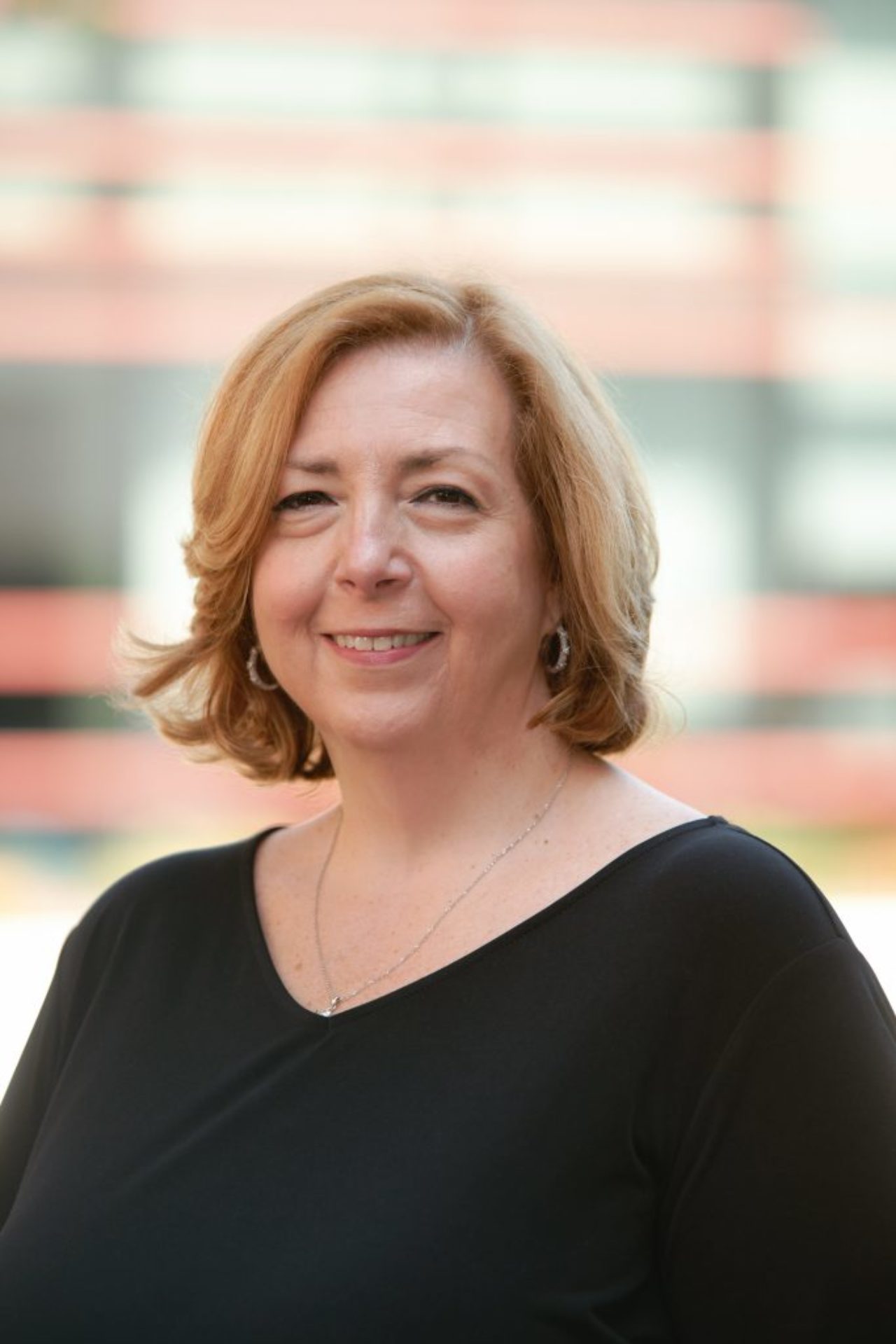 When Kimberly Byrne, BA'09, MAS'11 (Metro), decided to return to college at Fairleigh Dickinson University and study in Petrocelli College of Continuing Studies, she did not expect it to lead to so many opportunities throughout her career, or to the fulfillment of goals she never even knew she had.
At the time, Byrne was a nurse manager at RWJ Barnabas Health's Clara Maass Medical Center in Belleville, N.J., who "wanted more." When she learned that FDU had an affiliation with Clara Maassand that several of her colleagues were currently enrolled at the University, it seemed to be just what she was looking for.
"I ended up graduating with my Bachelor of Arts in Individualized Studies and almost immediately enrolling into the Master of Administrative Science [MAS]," she says. "I never envisioned going for my master's, but I really enjoyed the first program, so I just kept going. It made sense."
Byrne completed both degree programs in about three and a half years while working full-time.
"It was a lot of work but it was doable," she says. "It is true [that with] adult learning there is flexibility, autonomy and support when you need it, and the professors will do whatever it takes to help you succeed."
Over her 14-year tenure at Clara Maass, Byrne has been steadily climbing up the leadership ranks, and credits her rise in large part to receiving her FDU degrees.
"The experience opened doors," she says. "After I got my bachelor's, I became the assistant director for critical care and then after [receiving] my master's, I became the director."
Having recently been promoted yet again, this time to the role of assistant vice president of patient care services. Byrne now finds herself encouraging the next generation of nurses to consider continuing on in their studies through Petrocelli, as well.
"I always tell my nurses, take one class at a time. Before you know it, you're going to be a lot further than you are right now," she says. "It can be overwhelming in the beginning, but you just need to get your feet wet. After I got into the classes and saw how things were running, [what the] expectations [were] and how much help I was given, I really enjoyed it. I had an excellent experience."
For Byrne, the people she met and the lessons she learned as a student continue to resonate nearly a decade later — one of the many reasons she is a strong proponent of higher education, particularly for those in the healthcare field.
"There were other nurses in my classes, but there were also police officers and firefighters — people from all walks of life," she says. "It was the same with the Petrocelli faculty. We had quite a few law enforcement officers as professors and they were great. Everybody brought something new to the table."
Another aspect of the Petrocelli experience that Byrne particularly enjoyed was the variety of classes in both programs, such as Emergency Management and Human Resources.
"They weren't necessarily nursing classes, which I liked. Each class brought something new to my practice," she says. "The programs as a whole really brought my career to another level. It made me more well-rounded, both as a person, and as a leader.
"Petrocelli meant a lot to me. It gave me the opportunity to realize a dream I didn't think I was going to be able to have or do," she says.